Jamie Foxx — real name Eric Marlon Bishop — is on the mend.
The beloved 55-year-old's family announced that he was on his way to recovery after he was rushed to the hospital for an undisclosed medical condition. The news brought fans out in their numbers, with many expressing their best wishes for the multi-hyphenate, known for his talent as an actor, comedian, and singer.
Jamie Foxx's Family Speaks On His Recovery Progress Following His Unexpected Hospitalization
News of Foxx's health challenge became a topic of conversation after his oldest daughter, Corinne, shared a statement on social media disclosing that her dad had experienced a "medical complication." The message, which was shared on behalf of the Foxx family, read:
"We wanted to share that my father, Jamie Foxx, experienced a medical complication yesterday. Luckily, due to quick action and great care, he is already on his way to recovery."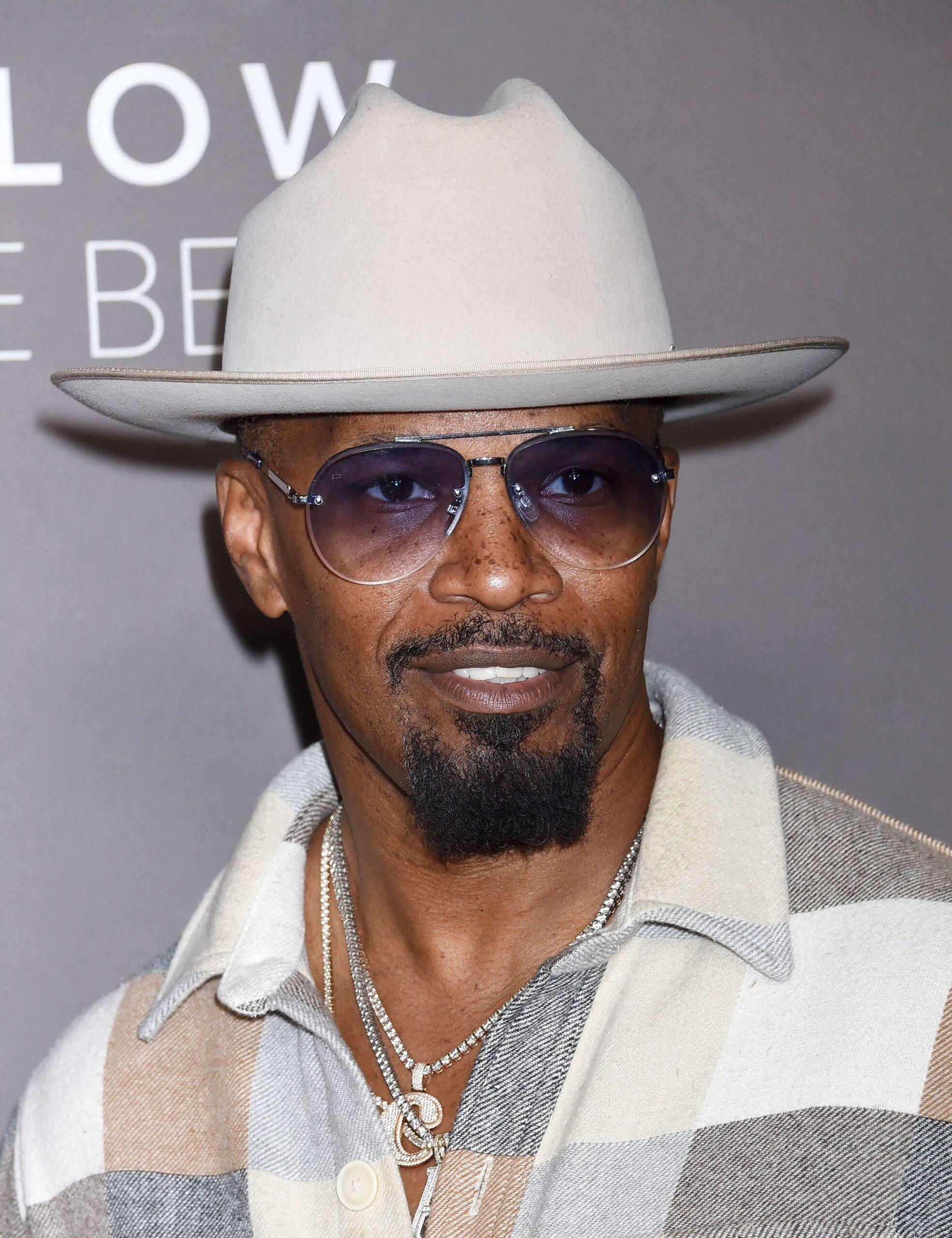 The University of Southern California alum added even though her family understood how loved her father is, they would appreciate having some "privacy during this time." Although they would have wanted to, fans of the "Blame It" hitmaker could not express their thoughts in the Instagram comment section as Corinne disabled it.
Hence, they took to Twitter to speak their minds, with one person posting a screenshot of the 29-year-old's statement, alongside the caption, "I saw this and my ♥️ nearly dropped. Prayers to Jamie Foxx and his family. 🙏🏾."
"not jamie foxx bro i don't play about that one like i really don't… i'm glad he's okay," a second fan tweeted. A third netizen expressed gratitude that fans "have been giving Jamie Foxx his flowers this whole time and not just when he had a medical emergency. He truly deserves them all."
A fourth fan sent the Oscar award-winning star "peace and light," and a fifth chimed, "Omg Jamie nooooo i was just talking about you and your amazing show. Prayers out to Jamie Foxx." 
Journalist Dorothy J. Gentry recalled how down-to-earth the "Moesha" guest actor was when she tried interviewing him after a Dallas Mavericks game, concluding, "Hope he gets well soon and is back entertaining us again."
While Foxx's fans await more updates on his health, insiders told TMZ that the stand-up comedian's condition was severe enough that his family, including a few from outside town, came to the hospital. One source further informed the outlet, "He's communicating now, and that's good news."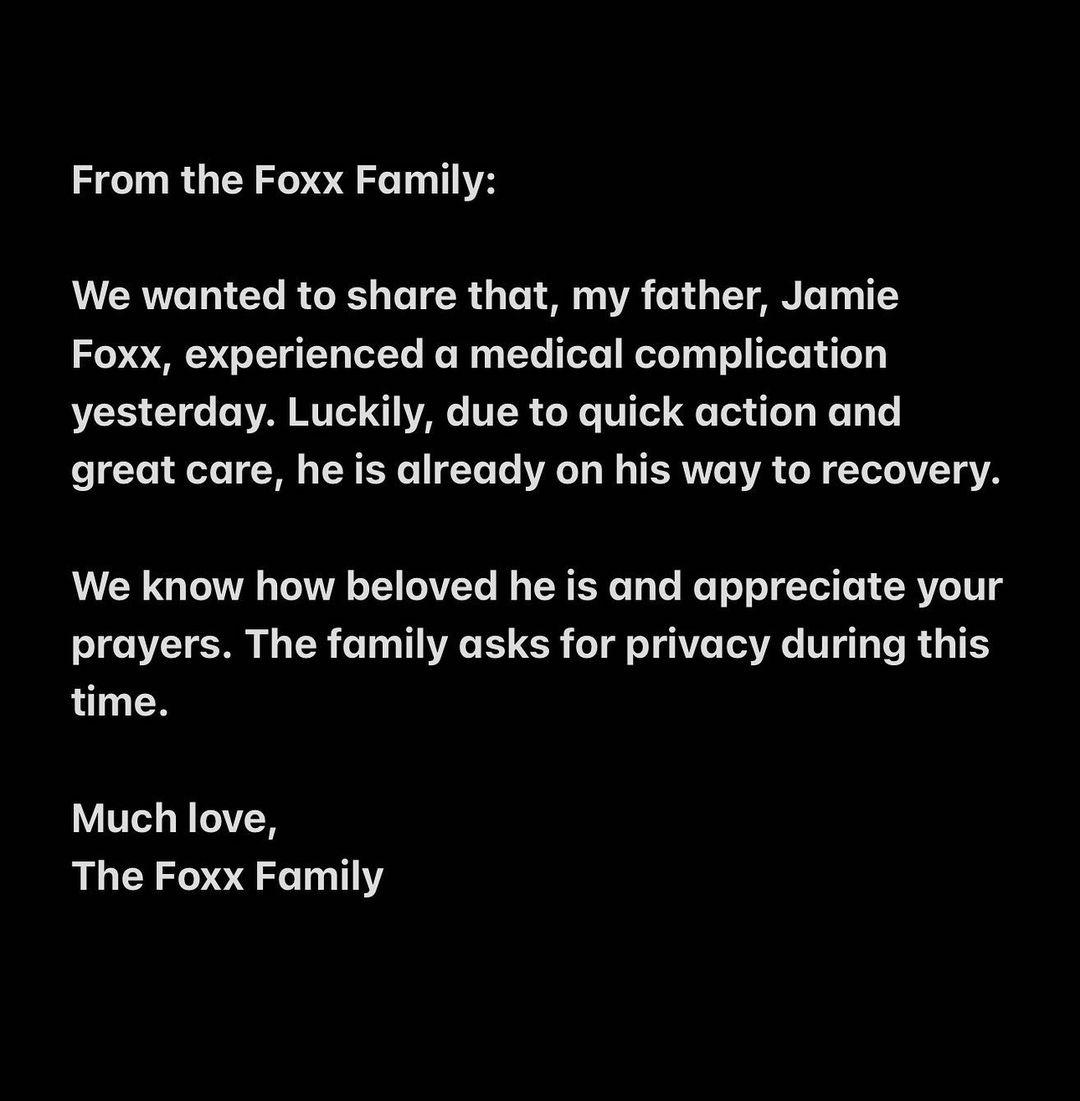 The two-time "Saturday Night Live" host has been keeping a low profile in recent times while working on the upcoming Netflix film, "Back In Action," which also stars actress Cameron Diaz.
However, with this crisis, it remains unclear if his time in the hospital will translate to him not completing the shooting.
The 'Act Like You Got Some Sense' Co-Author Follows THIS Routine To Maintain His Physique 
The Blast reported in 2021 that the "Django Unchained" lead star had shocked fans when he revealed that he maintains his enviable physique without following a strict diet or having a personal trainer.
As it turned out, the father-of-two does not joke with his breakfast which usually includes turkey sausage, egg whites, a slice of toast, and a big glass of orange juice. For lunch, Foxx consumes meals that feature rice, bacon, salmon, and Brussels sprouts. The "Real in Rio" singer wrapped his day with vegetables and steak.
Despite his admission of being a big fruit snacker, the "Beat Shazam" executive producer teased that some less-healthy snacks, like salt and vinegar chips, occasionally joined his diet. Foxx further encouraged his fans to ensure they fueled their bodies correctly, especially if they had a workout routine.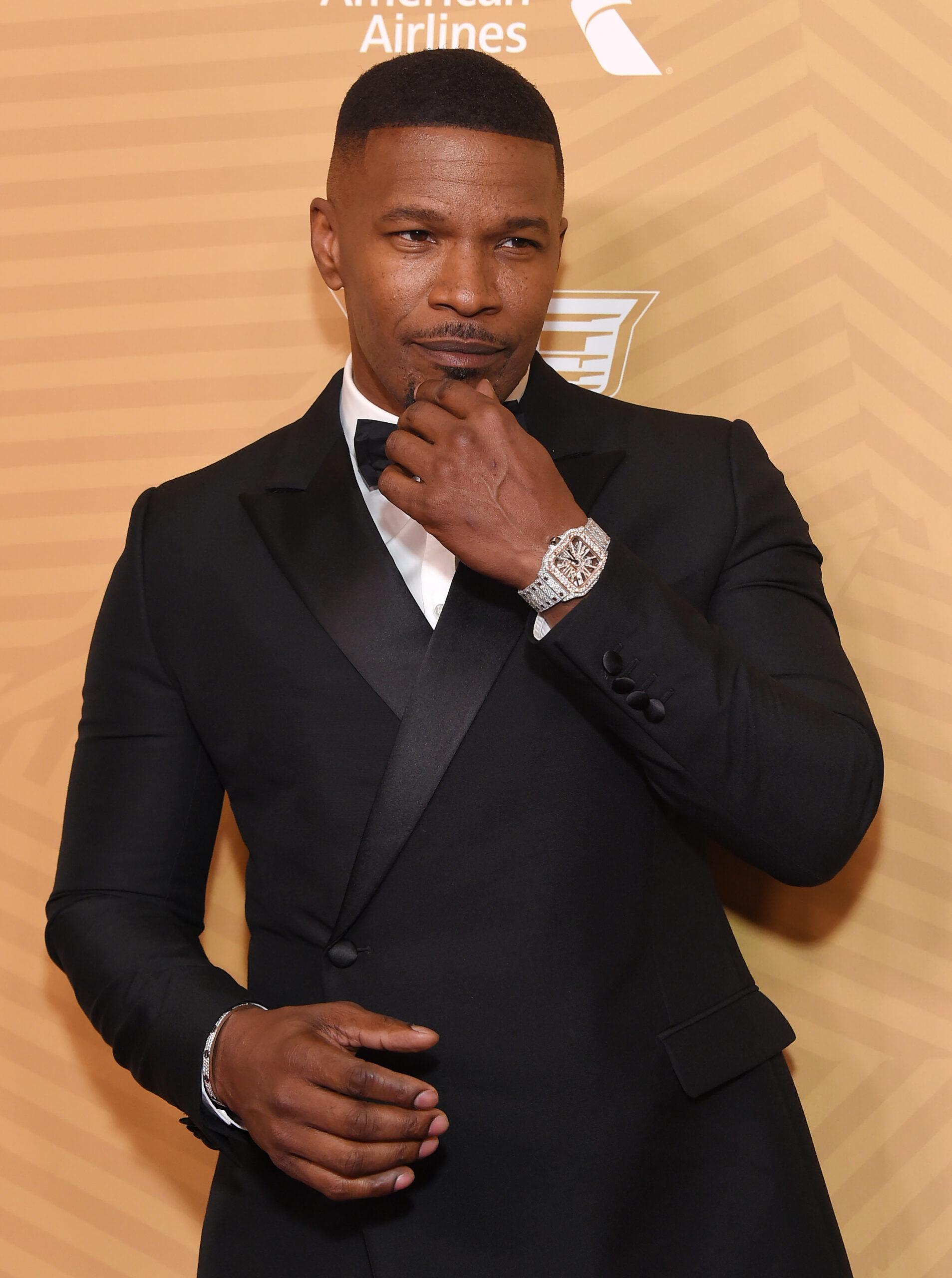 "I'm not laying any blame, but some of these Hollywood diets where you eat a basket of air and drink a cup of wind? Don't do that sh*t. You need food," the British Academy of Film and Television Arts Awards winner said.
The "Fly Love" singer added that his exercise routine consisted of doing 20 pull-ups, and if he had the time to incorporate more workouts, he tried to get in 50 push-ups, 25 dips, 100 sit-ups, and 20 to 30 back extensions. He also ensures that he gets into the routine right after waking up, as it helps limit any distractions.