On Monday, April 10, a 25-year-old bank employee in Louisville, Kentucky opened fire inside the Old National Bank in downtown Louisville. At least five people were killed and eight others were injured in the mass shooting.
The attack started around 8:30 AM on Monday morning. Law enforcement officials reportedly arrived on the scene within minutes and exchanged fire with the gunman, who was later identified as Connor Sturgeon. Louisville Metro Police say that the shooter had legally bought an AR-15-style rifle at a local gun dealership, and that firearm is now going up for auction.
Louisville, Kentucky Bank Shooter's AR-15 Is Going Up For Auction After Killing Five
On Tuesday, law enforcement officials released CCTV footage and body camera footage from officers that appear to show the gunman in the lobby holding an AR-15-style rifle that law enforcement officials legally purchased.
That firearm is now going up for auction. TMZ was the first to report the news on Wednesday morning, claiming that "firearms seized by law enforcement are required to be sold at auction." It is worth noting that these firearms can only be bought by federally licensed gun dealers that are licensed to carry the kind of weapon they plan to purchase.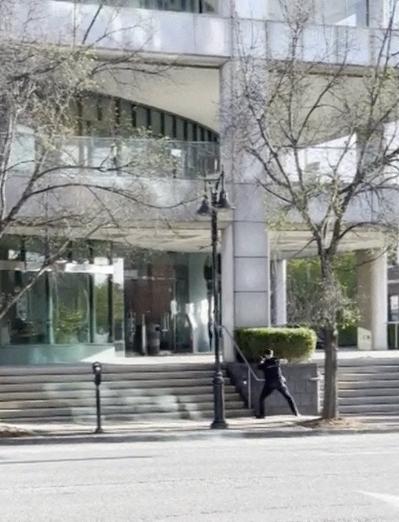 Louisville Mayor Craig Greenberg, who previously called for thoughts and prayers for the victims still struggling in the hospital, slammed the state law at a press conference on Monday. "The laws we have now are enabling violence and murder," he said after the shooting. "Think about that: that murder weapon will be back on the streets one day."
"It's time to change this law and let us destroy illegal guns and destroy the guns that have been used to kill our friends and kill our neighbors," he continued, calling on leaders to put an end to the "gun violence epidemic."
New Officer Shot In The Head, Still Hospitalized In Critical Condition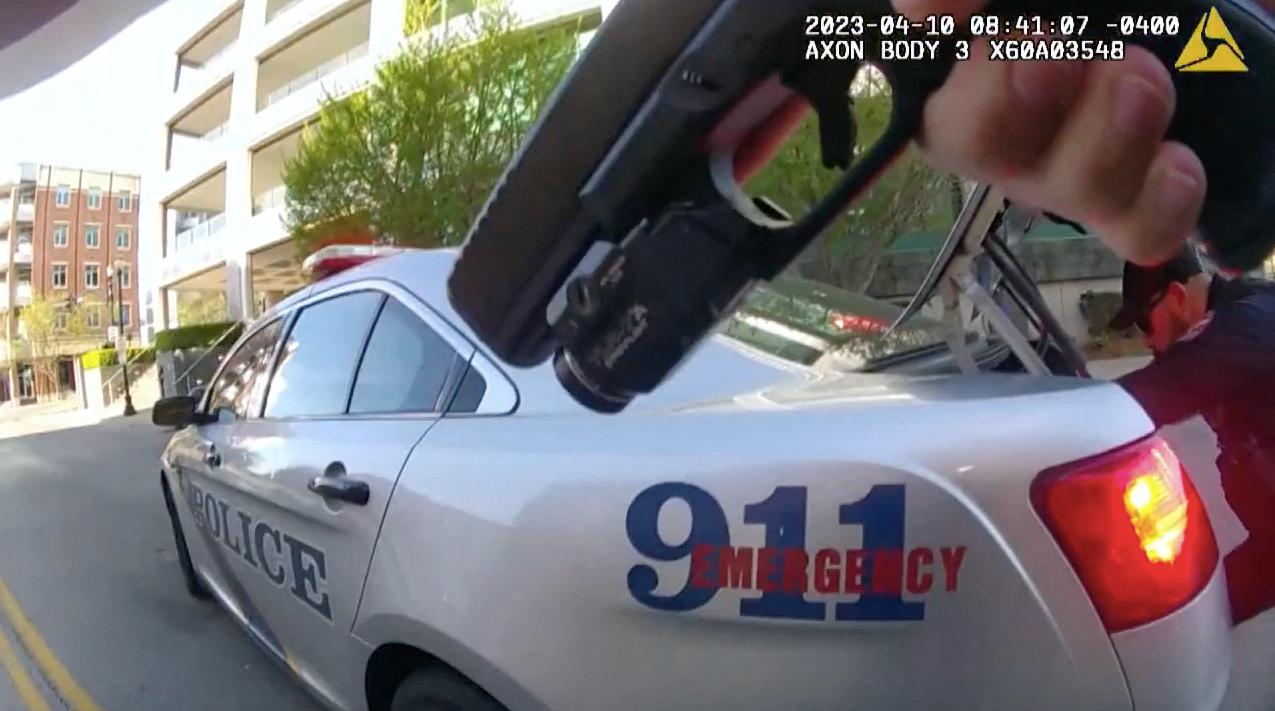 On Tuesday, Deputy Chief Paul Humphrey walked through several clips of the mass shooting taken from body camera footage taken from officers on the scene, as per CNN. Newly sworn-in officer Nickolas Wilt was shot in the head and is still hospitalized in critical condition.
Officer "CJ" Galloway, who was Wilt's training officer, presented body camera footage that featured a conversation between police officers stating that they could not see the shooter, who they said was shooting at them through the windows.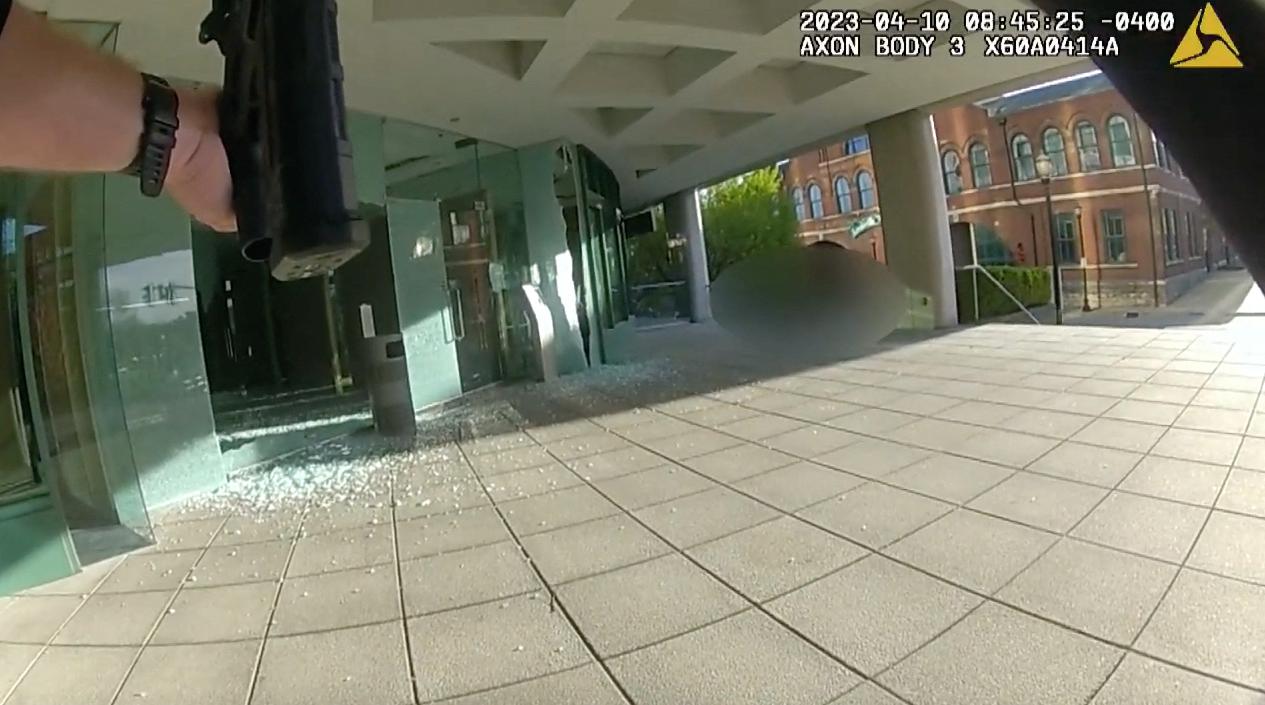 After Wilt was shot, Humphrey said that the gunman was "trying to kill them in their process of trying to save Officer Wilt." The exchange of gunfire led Galloway to see where the shooter was located through the broken windows and managed to fire off a shot that took down the gunman, according to Humphrey. Galloway is said to have suffered only a minor gunshot wound.
Multiple reports have indicated that the shooter livestreamed the attack on Instagram, although that video has since been taken down. A city official told CNN that the shooter had fired his weapon inside the bank and then seemed to wait for officers to arrive, although no motive for the attack has been announced at this time.
Kentucky Governor Andy Beshear Said He Had A 'Close Friend That Didn't Make It'
"I had a very close friend that didn't make it today."

Kentucky Gov. Andy Beshear makes emotional statement on the deadly mass shooting in Louisville that killed at least four and injured eight others. https://t.co/MtAZB9Pxci pic.twitter.com/OsNiCjiZW9

— ABC News (@ABC) April 10, 2023
On Monday, Kentucky Governor Andy Beshear said at a press conference that he "had a very close friend that didn't make it today." The victims included Joshua Barrick (40), Thomas Elliot (63), Juliana Farmer (45), James Tutt (64), and Deana Eckert (57).
Louisville Mayor Craig Greenberg has also asked for prayers for those "fighting for their lives" in a press conference on Monday. Greenberg asked for the world to pray for those in the hospital who were "injured [and] fighting for their lives as a result of another act of gun violence."
Greenberg also thanked the "brave and heroic" first responders for their quick response, saying, "Without a doubt their actions saved lives." He went on to say, "Notwithstanding tragedies like today, when multiple people are killed by gun violence … our community will continue to come together."