Ariana Grande is about killing the critics with kindness as she breaks her silence about fans' concerns over her health and weight. 
The award-winning singer, whose impressive vocal range has earned her two Grammy wins in her career, assured fans that she was at her best and urged them to be more cautious about their utterances as regards people's appearance. 
Ariana Grande Declares Appearance Is Subjective — 'Healthy Can Look Different
The "Side To Side" songstress, who has recently been filming the "Wicked" adaptation in London, had to take time out of her hectic schedule to shut down baseless remarks about her body.
Taking to her TikTok page with a massive following of 30.7 million, Grande released a three-minute video that she shot in her exquisite home. Keeping her look chic and casual, the star filmed her clip against a bank of windows and wore a light gray zip-up hoodie atop a pale pink tank top.
Her blonde hair was tied back tightly to frame her beautifully sculptured face, free of makeup except for a touch of lip gloss. She further accessorized her fit with a white handbag slung across her body. 
The "Bang Bang" singer began by saying, "I don't do this often. I wouldn't say I like it. I'm not good at it. But I just wanted to address your concerns about my body and talk a bit about what it means to be a person with a body and to be seen and paid such close attention."
Speaking in a calm tone, she continued, "There are many different ways to look healthy and beautiful. And personally, for me, the body that you've been comparing my current body to was the unhealthiest version of my body."
She revealed that back then, she was on many antidepressants and drank alongside the pills while eating poorly. She said, "I was at the lowest point of my life when I looked the way you consider my health, but that wasn't my healthy."
She further noted that while she shouldn't have to address her health issues, "something good might come" from being open and vulnerable. 
Grande also declared, "Healthy can look different," and added, "The second thing is you never know what someone is going through, so even if you're coming from a loving place, that person probably is working on it or has a support system that they're working on it with. You never know, so be gentle with each other and yourselves."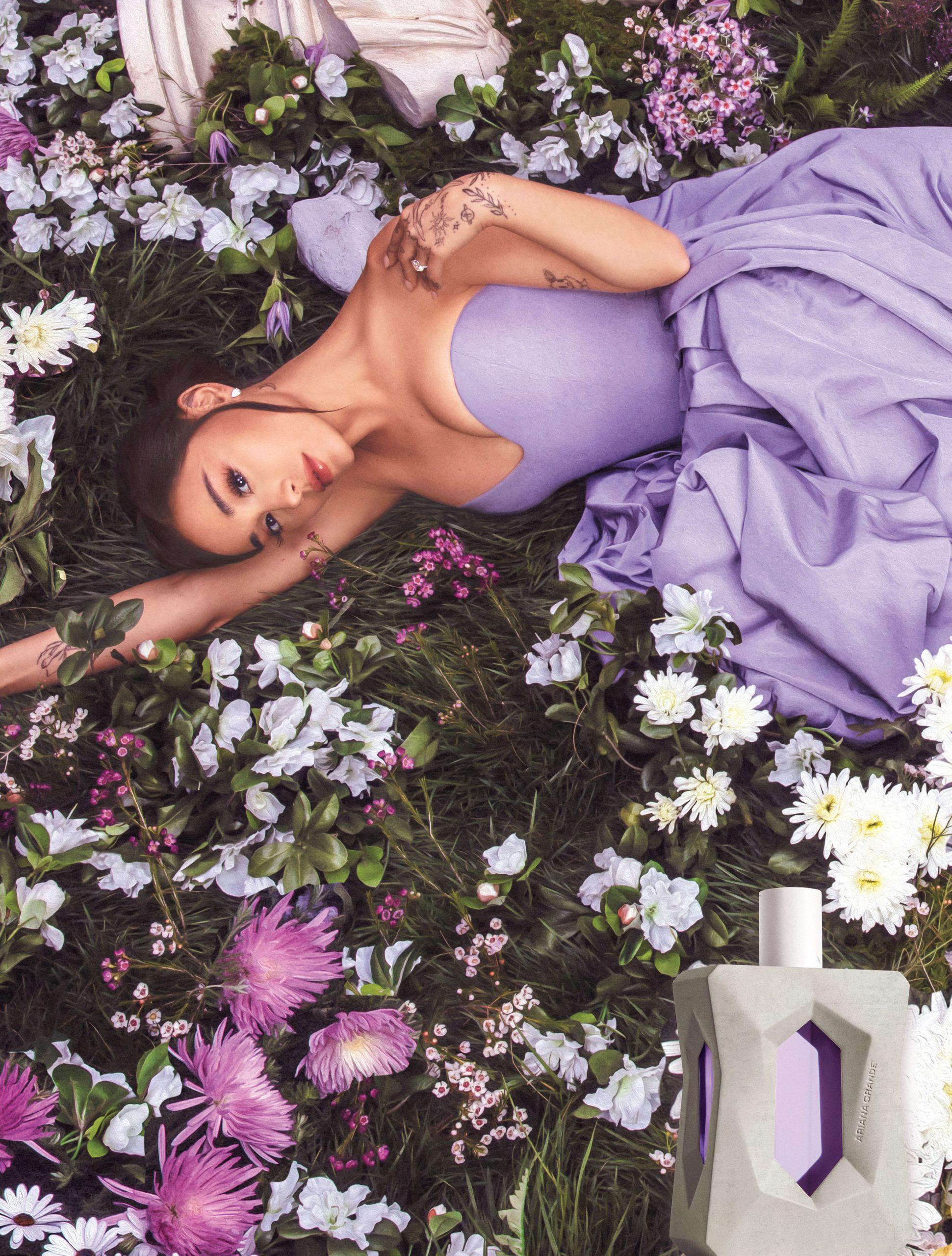 Extending some assurance to her fans, she said, "You're beautiful no matter what phase you're in. Sending you guys a lot of love, and I think you're beautiful no matter what you're going through, no matter what weight, no matter how you like to do your makeup these days, no matter what cosmetic procedures you've had – or not – or anything."
The singer sweetly concluded, "I just think you're beautiful and wanted to share some feelings. Have a wondful day, and I'm sending you much love."
Grande Also Had To Defend Her Singing Skills
Before addressing mean remarks about her body image, the "7 Rings" singer had to prove to naysayers that her singing abilities were still intact. Back in January, Grande, while engaging her fans on her TikTok page and her Instagram Story, responded to a fan question that read, "Why Aren't You A Singer Anymore?!?!?!"
Giving a brilliant response to the question, the singer, who donned an oversized pink knitted hoodie, proceeded to flaunt her vocals by singing the classic "Over The Rainbow," which she impressively delivered in a musical tone. 
She further attached a caption to the video to explain why she'd been absent from creating new music. She wrote, "Is literally on set filming two musical movies all day every day 🥺🥺🥺🥺😭😭😭."
As you may know, the "Into You" crooner has been crushing it hard as she plays the role of Galinda/Glinda "The Good Witch" for the upcoming film adaptation of the Broadway play, "Wicked."
Grande's co-star, Cynthia Erivo, also came to her defense, reposting on her IG Story and adding her commentary to show fans that Grande is still a singer. In her words,
"She is and always will be a singer, she just happens to be able to do more than that!!! Now… as you were… we're working!!! 💚 💚💚."
The Florida Native Expressed Her Feelings About Filming 'Wicked'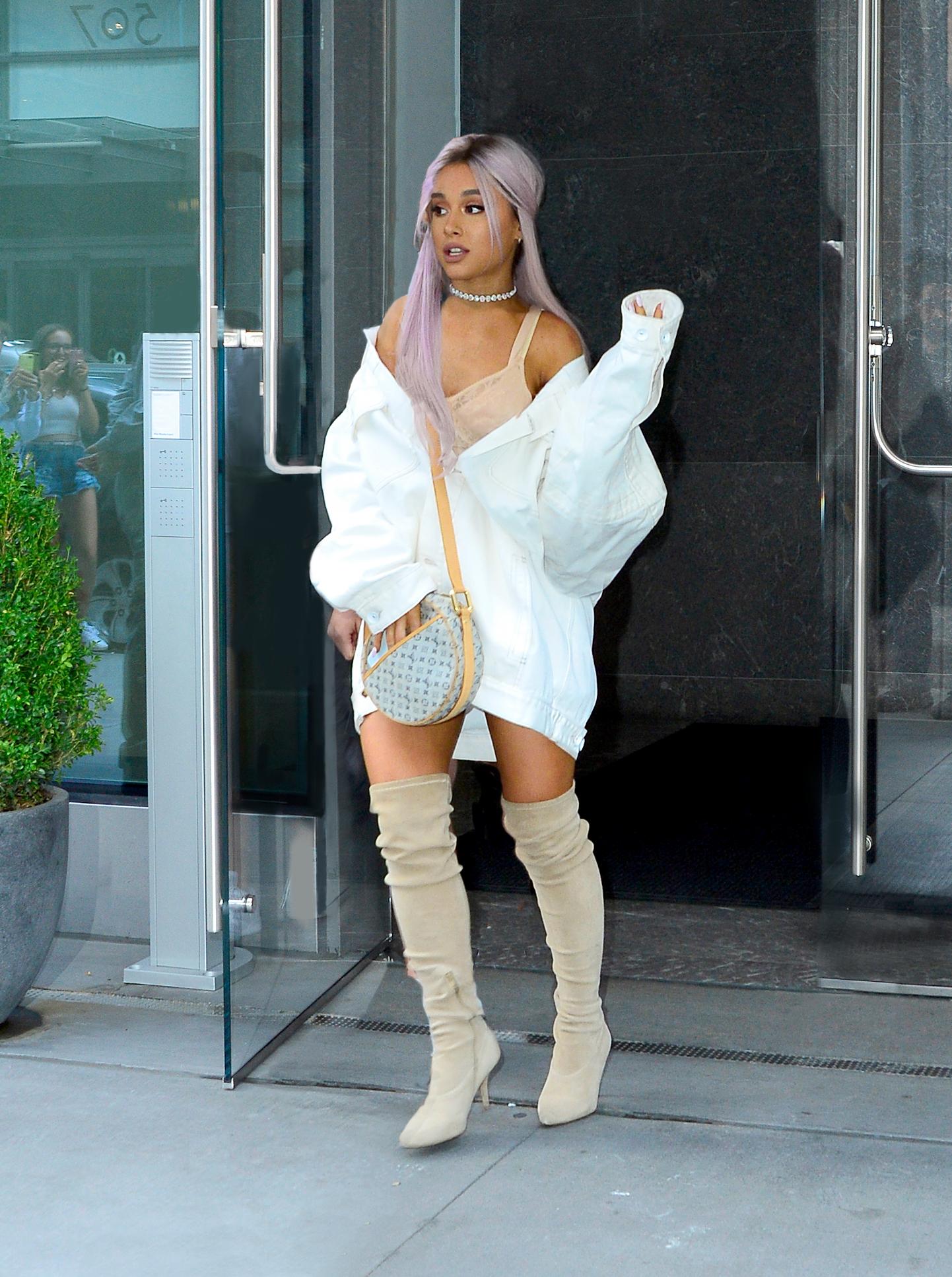 Although the Grammy Award-winning singer has been preoccupied with filming the musical fantasy, set to be released in 2024, she seems to be having a surreal and wonderful experience. 
Last week, the singer updated her fans via her Instagram about the filming progress of the project. She shared a blurred-out photo of herself posing in a parking lot, accompanied by a brown dog who appeared captivated by the perfectly arched rainbow overhead.
Opening up about her post in her caption, she noted that the "Wicked" movie had gotten halfway through its production and further revealed how her role in the film had positively impacted her.
She wrote, "Savoring every millisecond left with my Galinda (although she'll be with me irrevocably, forever). She shows me so many new things every day. I am so grateful; I don't know what to do or say."
Revealing how "life-changing" the experience was for her, the entertainer added that the crew's abundant love made each moment unforgettable. 
"I don't want it to end. So while I am still here and present, I just wanted to…. Exclaim my tremendous gravitation! And allow my heart to overflow," she raved.