For a decade, Bindi Irwin struggled with endometriosis, where tissue similar to the uterus lining grows outside the layer, causing pain and infertility.
After successful surgery to remove the affected tissue, the "Wildlife Warrior" star has returned to her beloved animals, and fans have been quick to praise her determination and resilience.
Bindi Irwin's Return To The Zoo After Endometriosis Surgery Earns Praise From Fans
After healing, the Australian television personality posted a sweet picture of herself on her Instagram page. Looking healthy, she seemed very happy to be back at the zoo as she sat on a wood log, smiling down at the meerkat in her hands with another beside her.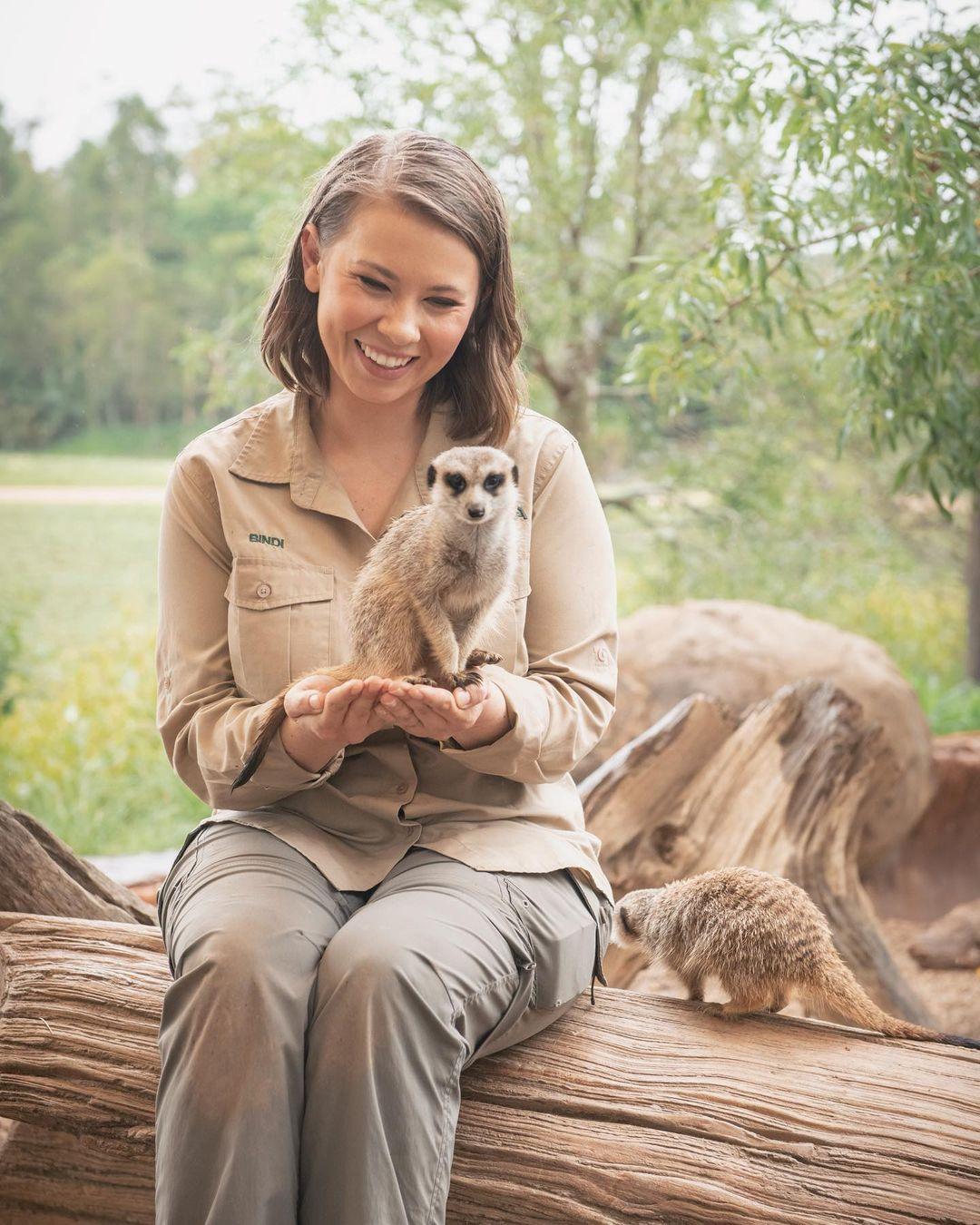 In the caption, she wrote, "There's something so wonderful about meerkats. Spending time with these sweethearts is like watching a real-life soap opera. I love it. 🧡 @australiazoo." Excited to see her up and about, fans took to the comments to express their joy, like this user who wrote, "So glad to see you back up and doing well after your surgery! ❤️."
One follower was concerned about Irwin's health by asking, "Are you feeling well?" and added, "Sending prayers for continued healing. Your kind heart and actions spread the pure goodness we need more of in this world. 💕."
Another described her as "precious as all your friends at the zoo" before stating, "So glad you are feeling better😊🫶," while a fourth also noted, "Hope that you are feeling improved. I don't want you to suffer. You are such a beautiful person ❤️❤️❤️." 
A fifth expressed happiness that the mother-of-one was living up to and continuing her father's legacy while commending her for her excellent work. A sixth excitedly gushed, "Love you, Bindi💞😍😘💞 So thrilling you're feeling better💕 Welcome back!👊🏼💜." 
Her latest post makes it almost a month since she updated fans on her health status after undergoing major surgery for endometriosis. The Blast observed that she shared the good news via a photo taken after the surgery and raised awareness that some doctors neglected the seriousness of the condition until it was too advanced.
In the image, the conservationist sat on a bed with her eyes closed, partly covered with a white blanket holding a bouquet of red roses. She wore a black top, her hair in a messy bun, and a makeup-free face while sporting a goofy smile. The post's caption partly read:
"Healing ✨ I have spent the week reading your kind words and stories of strength through your own experiences with endometriosis."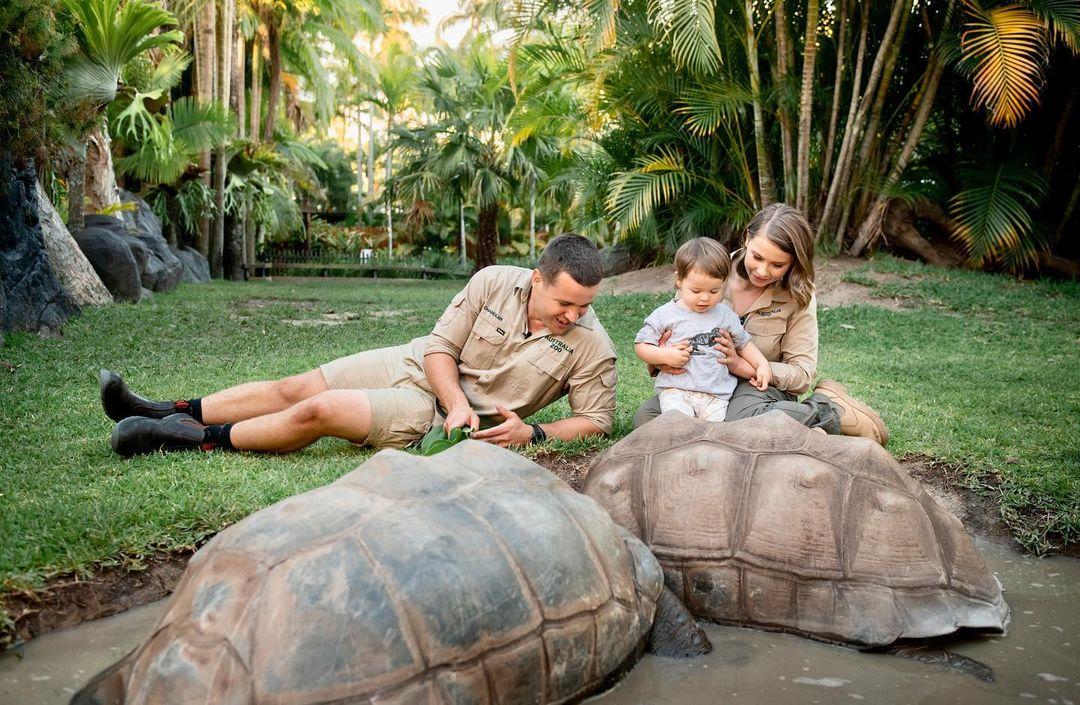 She expressed her gratitude to everyone who shared their stories and conveyed her excitement to move towards better health, focus on her family, and continue her conservation work. She ended the message by writing, "Sending my love and light your way." 
Chandler Powell's Posts Heartfelt Message About His Wife And Daughter 
The professional wakeboarder thanked his wife, Bindi Irwin, and their daughter Grace. The couple met during his trip to Australia in 2013, and after tying the knot in March 2020, they welcomed their first child, Grace Warrior Irwin Powell, a year later. 
In a post to the page, the doting father shared a touching message, showcasing his love for the two remarkable women in his life, and The Blast noticed that it left fans emotional.
The image showed the trio sitting on the grass, beaming happily at the camera. The 26-year-old, holding his little girl with two sticks in her hands, leaned on his wife, recovering from surgery. The post's caption read: "The happiest moments are spent with my girls. Here's to more memories like this❤️."
The sweet picture garnered comments from fans who noted their concern about Irwin's health and how much their little one had grown. Among the comments was a follower who praised the family's beauty, saying, "You all are such a beautiful family!😋."
One person inquired about Irwin's health status while complimenting the lovely family. Another noted, "Oh my goodness Grace has grown so much, so tall.. such a beautiful girl, a credit to you and Bindi." Meanwhile, a fourth shared Powell's joy and wished them even more delightful moments now that his wife could live without pain.