Dua Lipa has broken the internet with her acting debut news!
The singer threw fans into an exciting spin when she confirmed that she would be appearing in the upcoming "Barbie" live-action film, set to be released in July 2023, alongside a look at her in character. She would be starring alongside several notable Hollywood names, including Margot Robbie, Ryan Gosling, Helen Mirren, Greta Gerwig, Will Farrell, and America Ferrera.
Dua Lipa's 'Barbie' Poster Blows Up Social Media 
"Barbie" is undoubtedly one of the year's most anticipated films, with the official trailer and posters of its cast dropping on Tuesday. While it was fun to get a sneak peek of the project finally, fans were beyond glad that Lipa would be making her first movie appearance with such a huge gig.
The excitement more than doubled when the "One Kiss" singer uploaded a preview of her character donning a blue mermaid costume. The "This Barbie is a mermaid!!" captioned tweet quickly garnered 156k likes, with over 700 people bookmarking it for future reference.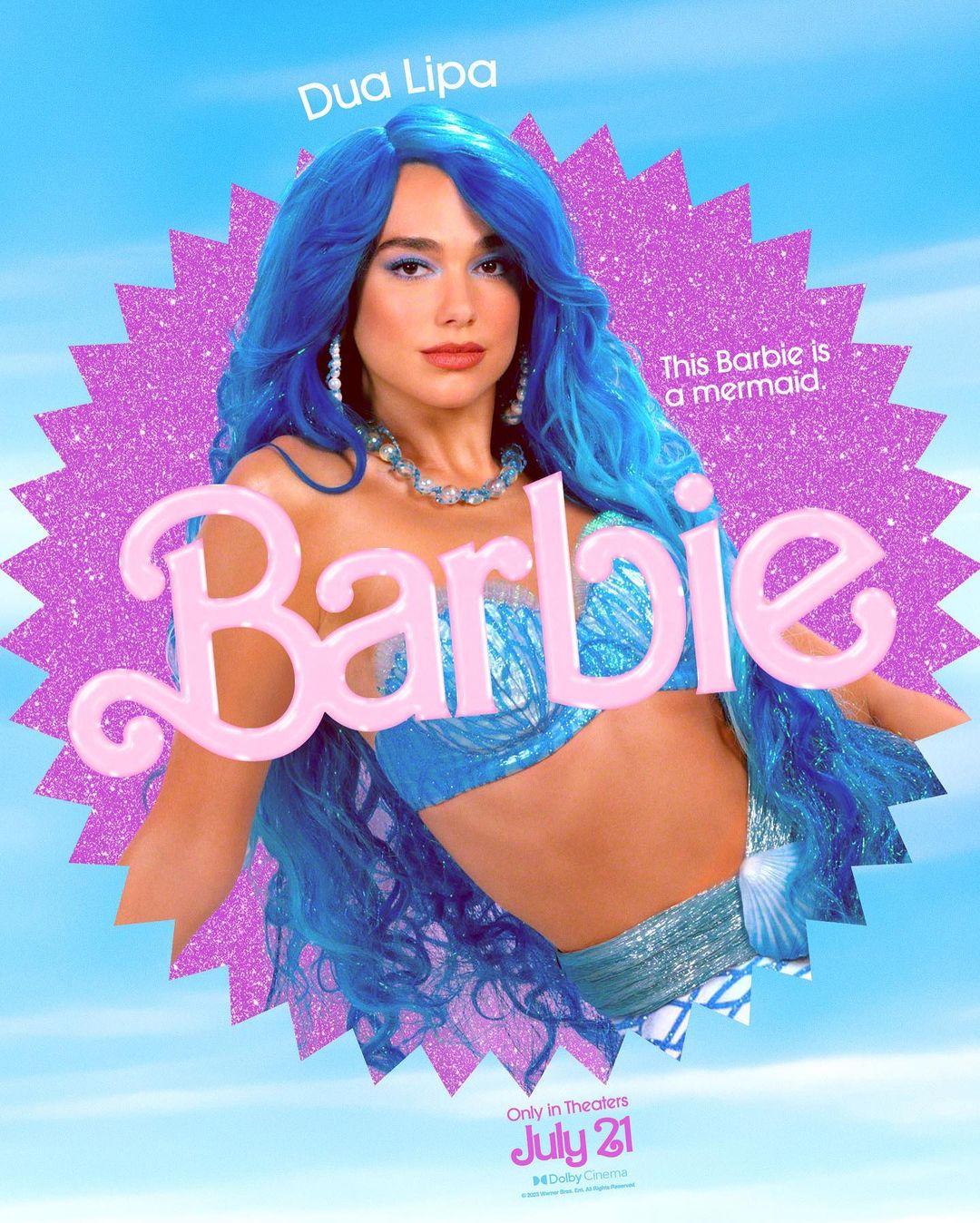 Her fan base went even harder in the replies, with one person exclaiming, "UMMM WHAT?!?!? First, I heard Pretty Girls would be on the soundtrack, and now this 😭 who'd ever thought I'd like stan for the Barbie movie at 32 🤣." 
A second fan declared that they would "definitely be watching," even though they were "Not really into Barbie," because the "Don't Start Now" hitmaker is a main character.
A third Twitter user claimed they would be "taking the week off work" to see Lipa in the film, and a fourth gushed, "I love u a lot, my angel; I'm so proud of u, so happy four u, you're being the legend🫶🧜‍♀️💜."
The giddy reaction was similar on Instagram: one person wrote, "I'm on the floor 🤯," and another yelled, "A mermaid!!!!! MY FAVORITE!!!!!!!" A third fan quipped that they were "shaking, crying, throwing up, " at the news, while several others pointed out their impatience for the film to hit the big screen.
Per Deadline, Gosling and Robbie would lead the cast as Ken and Barbie, with Gerwig sitting in the director's chair. Additionally, the film will be globally distributed by Warner Bros. Pictures and released in theaters only in the United States on July 21, after its international release on July 19.
"Barbie" would also star Kate McKinnon, Michael Cera, Ariana Greenblatt, Issa Rae, Simu Liu, Rhea Perlman, Ncuti Gatwa, Scott Evans, Michael Cerawere, Ana Cruz Kayne, Emma Mackey, Hari Nef,  Alexandra Shipp, Kingsley Ben-Adir, Connor Swindells, Jamie Demetriou, Sharon Rooney, Nicola Coughlan, and Ritu Arya.
The Brit Award Winner Ended Last Year With More Money In Her Accounts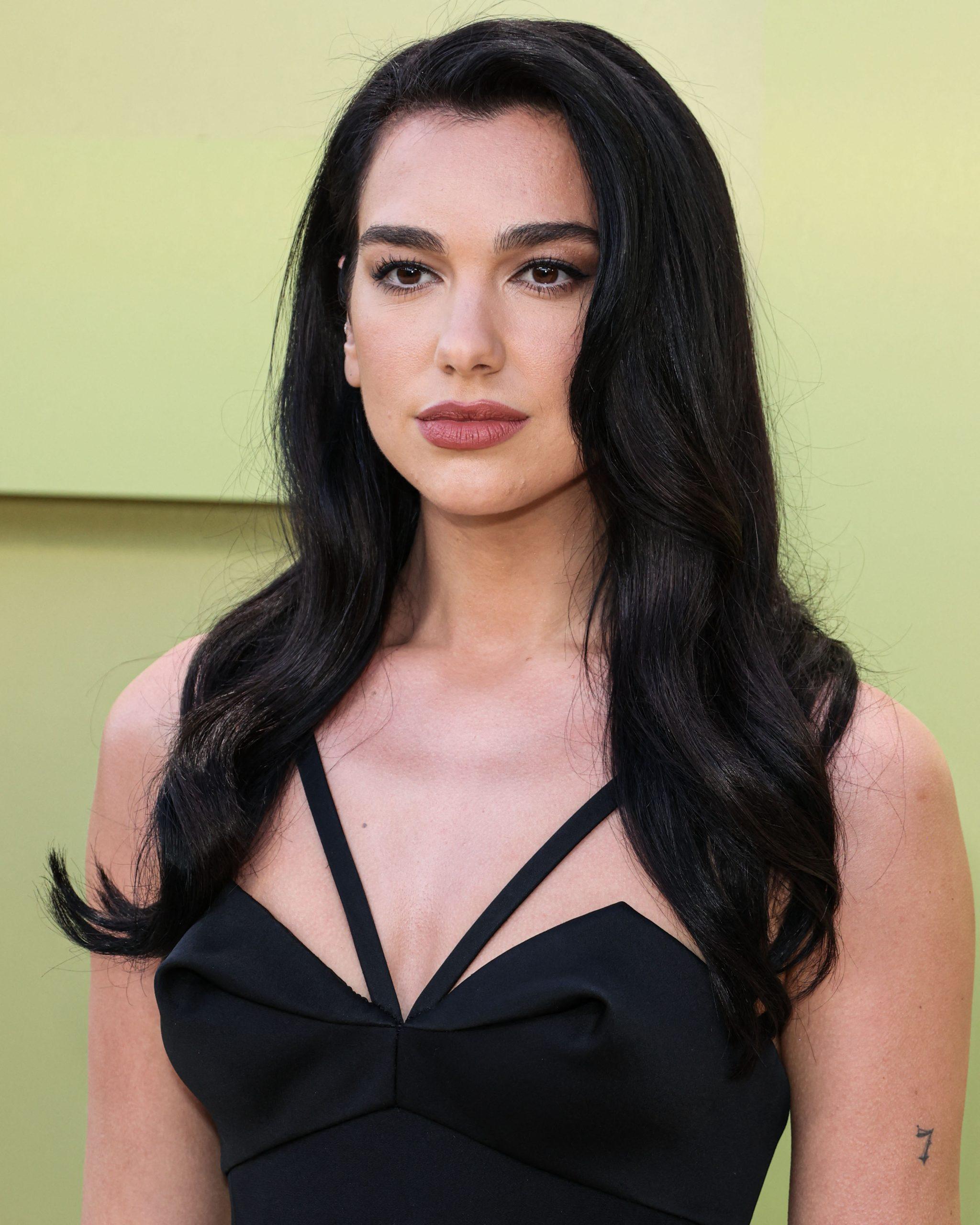 The Blast observed that Lipa closed off 2022 as a more prosperous celebrity, raking in millions than ever before. The "Levitating" singer, who ended her business relationship with her London-based management company — TaP management— added a jaw-dropping £4 million to her earnings. 
Her company — Dua Lipa Limited — brought in £21.6, a noticeable increase from the £17.5 million it earned in 2021. The English and Albanian beauty's finances were also helped by the £11.6 million nest egg tucked away in one of her other companies.
With this level of financial success, it became easy for outsiders to understand why the 27-year-old opted to have her father, Dukagjin Lipa, manage her. The 54-year-old took over the role soon after his daughter tapped out of her deal with her former management in February 2022.
She reportedly ended her relationship with its owners, Ben Mawson and Ed Millet, following a disagreement with them over earnings. The "Kiss and Makeup" hitmaker got signed to Warner Music and bagged mouth-watering deals with prestigious companies like Versace, Yves Saint Laurent, and Evian.
With this leverage and backing, Lipa had no problem allegedly turning down the offer to perform at last year's World Cup event in Qatar. The Grammy Awards winner addressed the issue in an Instagram Story post, clarifying that she would not perform in the country. She added:
"LI will be cheering England on from afar, and I look forward to visiting Qatar when it has fulfilled all the human rights pledges it made when it won the right to host the World Cup. One love, Dua x."