LeBron James is giving back to the community in his hometown of Akron, Ohio, in a unique way.
This week, the NBA star opened up a Starbucks, within House Three Thirty, which boasts many interesting features such as a bank, bar, wine room, social room and a "LeBron museum" that includes a replica of the apartment he lived in before making it to the NBA, and more.
While all that sounds quite unique, there's one other one-of-a-kind feature for the employees to enjoy. The 46 employees are not only paid an hourly salary but are also earning on-the-job-training certificates for the hospitality industry.
LeBron James Opens House Three Thirty In Akron, Ohio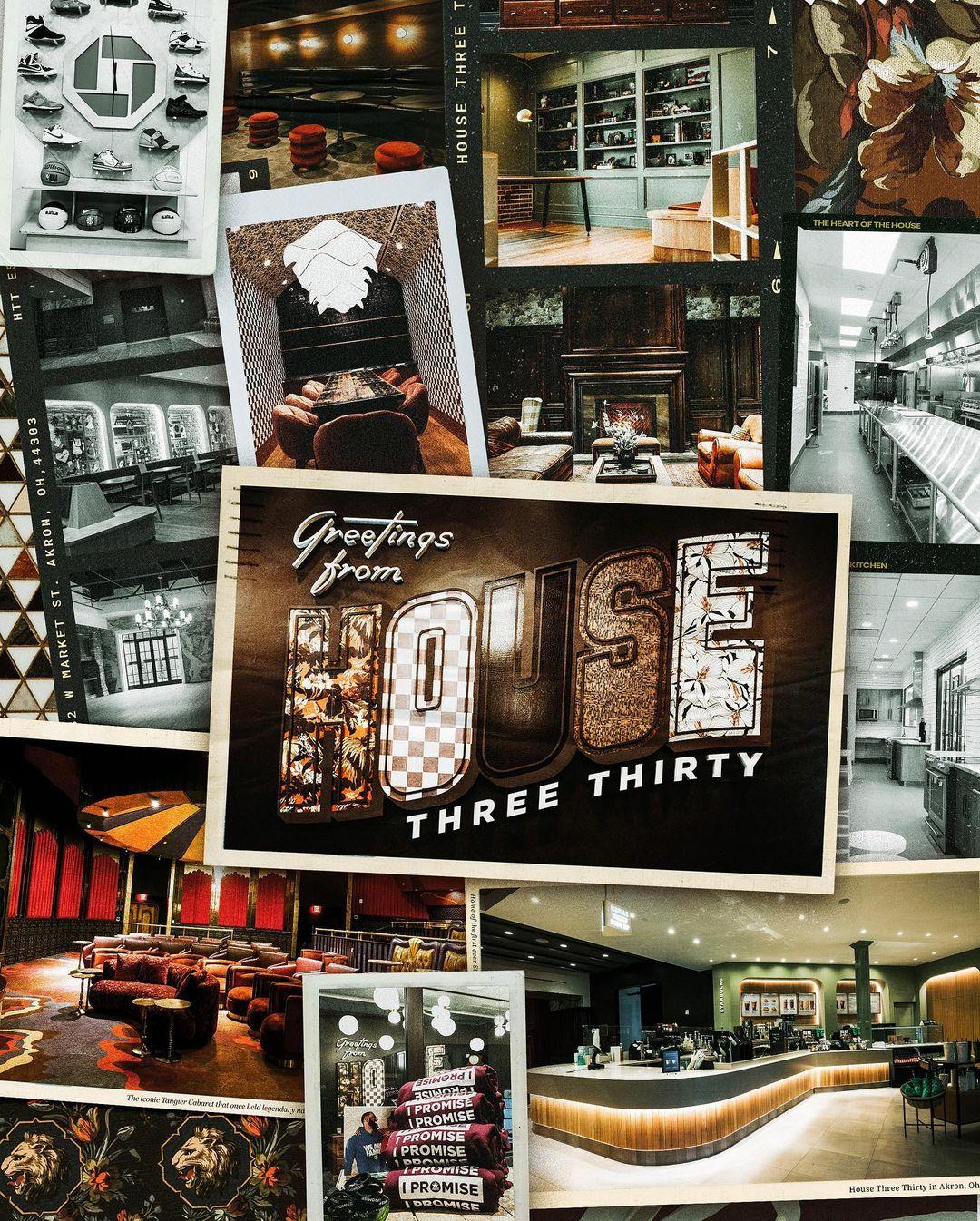 House Three Thirty, which is the area code for Akron, opened on, ironically, March 30.
According to The Athletic, in the basement is a wine room that was designed by James and his longtime business partner Maverick Carter. There's also a bar and social room donated by James' financial adviser and the tequila company he partnered with, plus a sports bar and grill, museum that includes a replica Spring Hill Apartment 602, where James lived with his mother Gloria for years before being drafted in 2003 by the Cavaliers.
View this post on Instagram
The employees are obtaining a whole new kind of job training where instead of going to a community college or vocational school, they are making a salary and getting their certificate at the same time while learning hands-on.
While only Starbucks and the bank are currently open, by the end of 2024, House Three Thirty will also include an ice cream parlor, clothing store, taco shop and will have event venue space.
All of the employees will be cross trained in every business housed in House Three Thirty. From working in the coffee shop, taco shop, sports bar and event planning for the venue, the employees will be paid an hourly salary as well as the training credits.
House Three Thirty Is Run By LeBron James' I Promise Students, Teachers, And Parents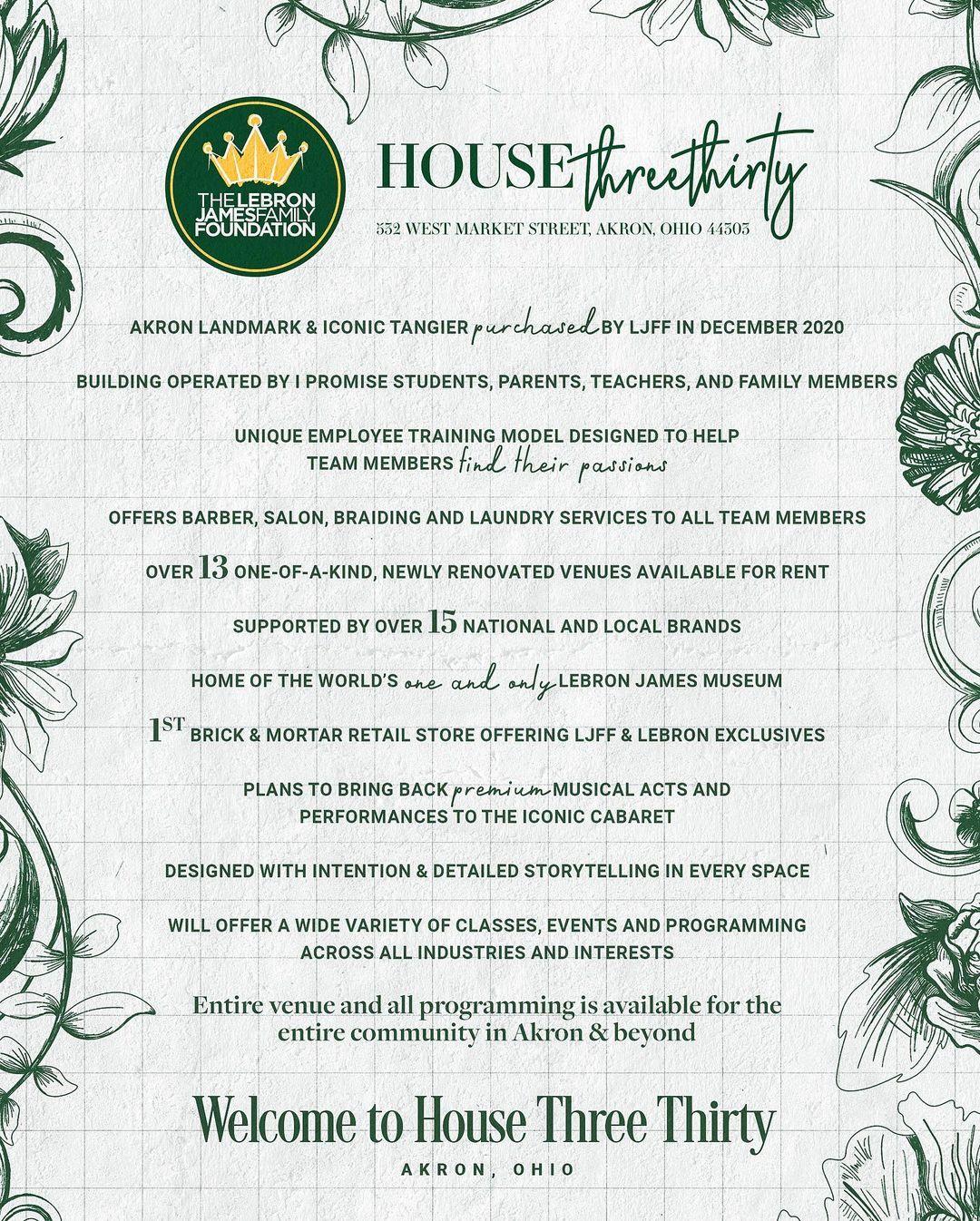 The vision for House Three Thirty includes providing work experience and on the job training for the community.
"The vision for House Three Thirty is to serve our families' needs for more work experience and hands-on job training. That extends to every single facet of the expansive space, including this one-of-a-kind Starbucks location," Michele Campbell, executive director of the LeBron James Family Foundation said in a written statement, according to Black Enterprise.
"We're so thankful to Starbucks for trusting us to help rewrite the handbook on what job training looks like and how we can employ people for their futures. What you can expect from this location is caring and prepared team members, 'be best' service, a warm and welcoming environment, and a community model that we believe can change the world."
View this post on Instagram
House Three Thirty is located within walking distance of the I Promise School.
"The opportunity to learn, work and serve my community in this incredible way is life-changing for me and everyone who works at House Three Thirty, said D'Onjai White, Starbucks assistant store manager said. "We're looking forward to providing a whole new 'We Are Family' kind of service you can only get here because this opportunity means the world to us."