Kanye West is back again!
After a few months of laying low, getting (unofficially) married to his Yeezy architectural designer, Bianca Censori, and staying off of social media… Yeezus himself has returned.
In a very odd turn of events, West shared who and what helped him LIKE Jewish people again.
Kanye West Likes Jewish People Again!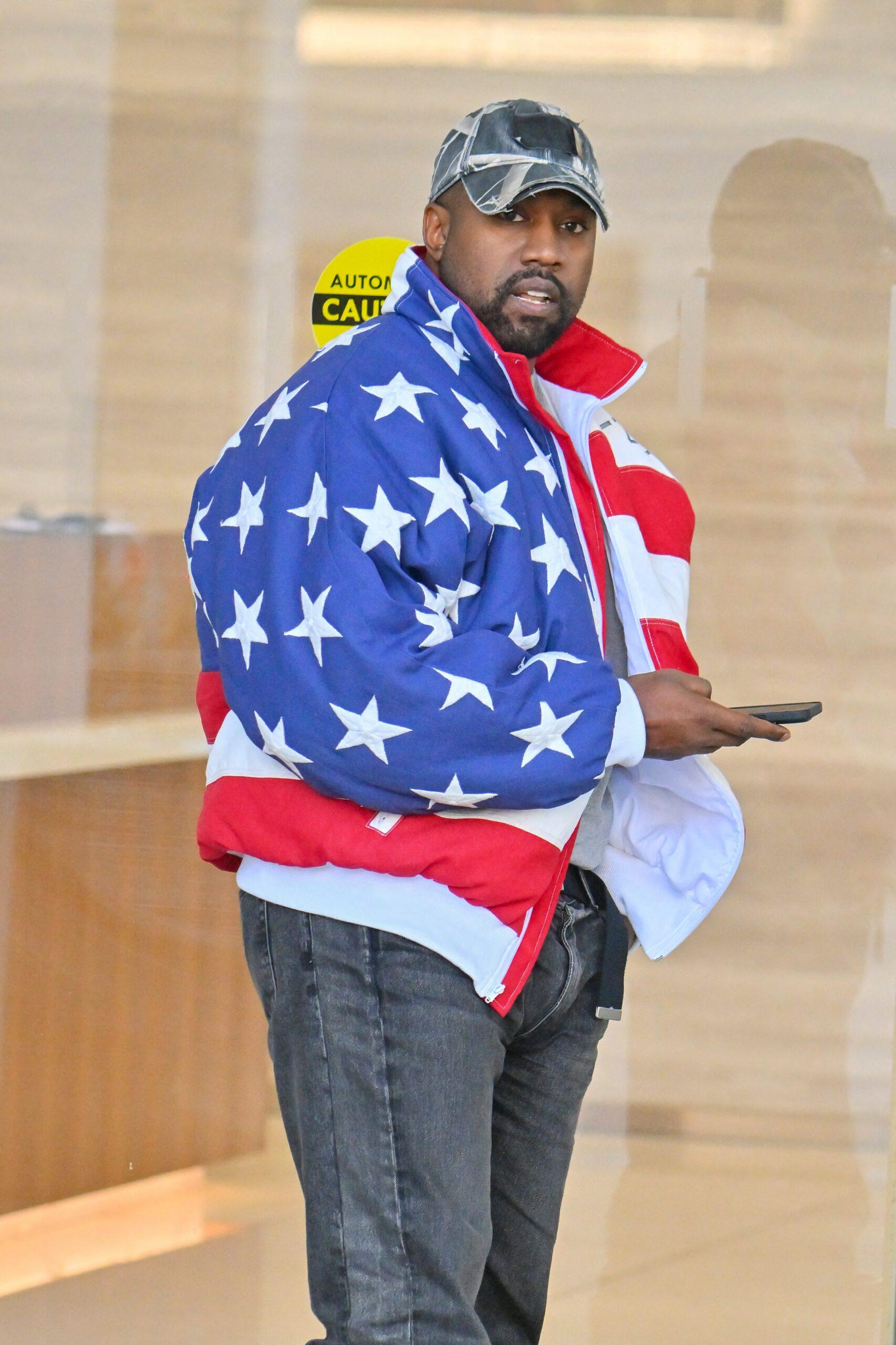 You may recall the rapper-turned-fashion designer went on a massive anti-Semitic tirade last year.
His full tweet read, "I'm a bit sleepy tonight but when I wake up I'm going death con 3      On JEWISH PEOPLE     The funny thing is I actually can't be Anti Semitic  because black people are actually Jew also    You guys have toyed with me and tried to black ball anyone whoever opposes your agenda."
In addition to this tweet, he launched an attack on Sean 'Diddy' Combs and claimed he was being controlled by Jewish people.
On Instagram, he shared a screenshot of a text conversation with Diddy, in which he threatened him, "This ain't a game. Ima use you as an example to show the Jewish people that told you to call me that no one can threaten or influence me."
Kanye's Anti-Semitic Tirades Got Him Into BIG Trouble!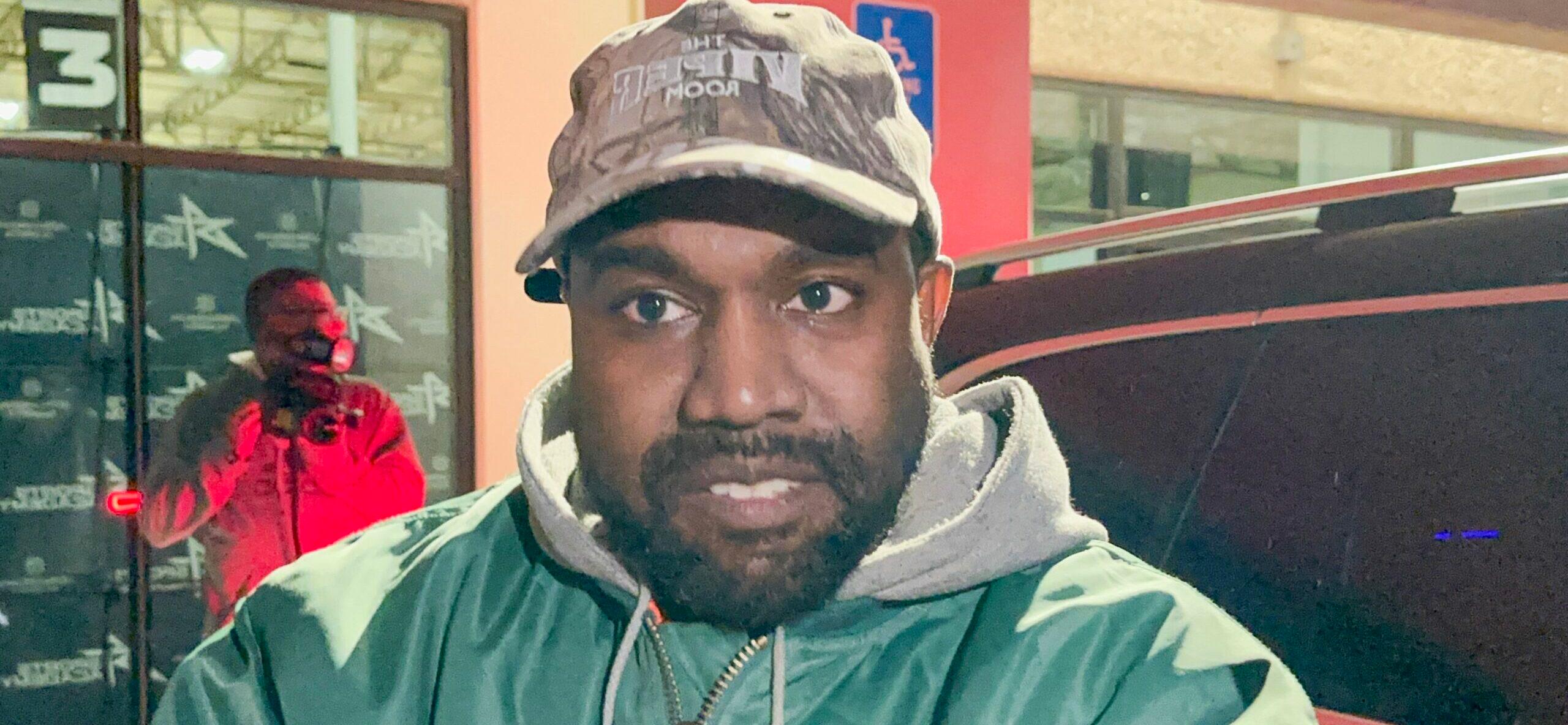 This lost him his "billionaire" status; however, according to Business Insider, the media mogul is still worth upwards of $100 million. He lost business deals with Balenciaga, Gap, Adidas, J.P. Morgan and he was dropped by his talent agency, CAA.
Oh, it also saw him get temporarily banned from Instagram and Twitter.
At one point he admitted he was "happy to have crossed the line" with his comments.
On October 12, 2022, he said, Hey, if you call somebody out for bad business, that means you're being anti-Semitic. I feel happy to have crossed the line of that idea so we can speak openly about things like getting canceled by a bank."
He really showed no remorse or regret for his words or actions.
BUT NOW… it looks like he's changing his tune toward the Jewish community.
Kanye West Credits Jonah Hill With Helping Him Like Jewish People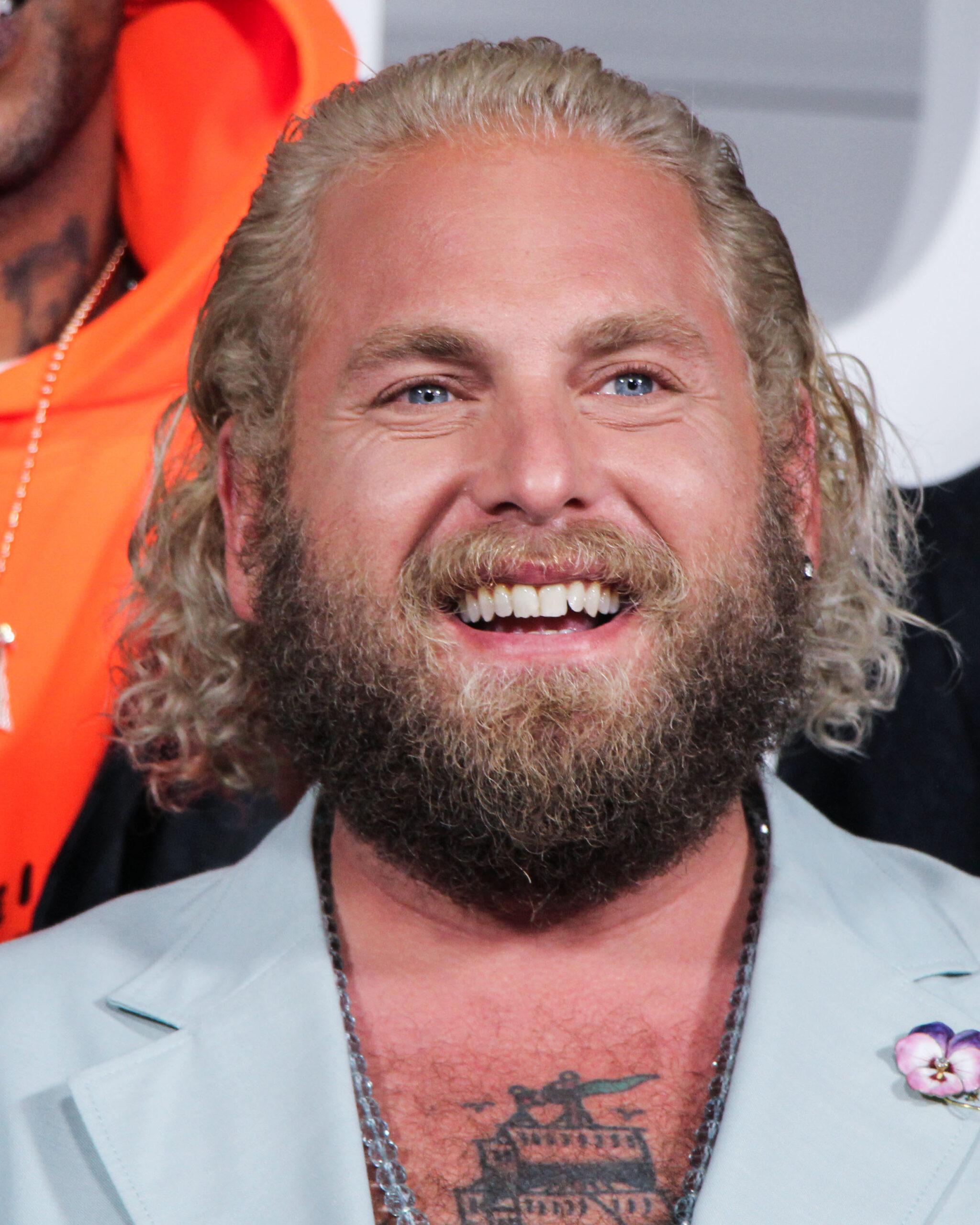 Taking to Instagram in the early hours of Saturday, March 25th, the Yeezy designer shared the movie poster for "21 Jump Street" starring Jonah Hill and Channing Tatum to his IG grid.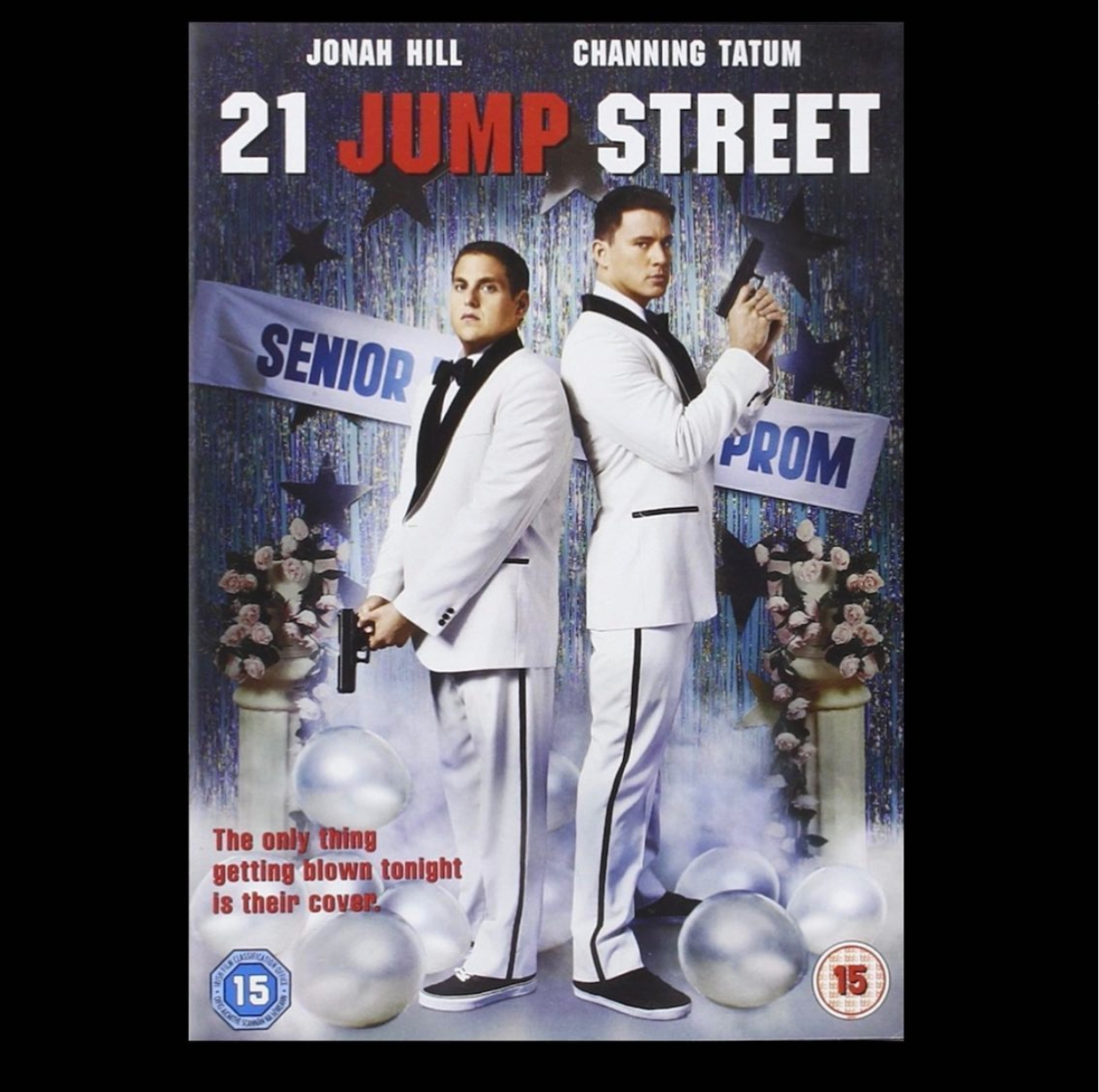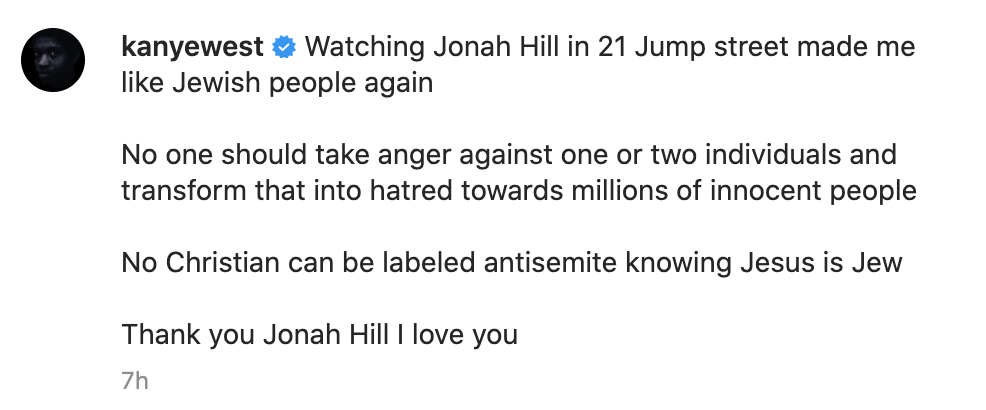 He captioned the post, "Watching Jonah Hill in 21 Jump street made me like Jewish people again. No one should take anger against one or two individuals and transform that into hatred towards millions of innocent people. No Christian can be labeled antisemite knowing Jesus is Jew. Thank you Jonah Hill I love you."
Alrighty then, I guess this is cause for a Jonah Hill celebration!
His fans responded with mixed reactions!
"made me love Jewish people again" wildin," and "mf really said 'made me like jewish ppl again' 😭😭" were among the top comments.
"Bro apologizes like a kid fr 💀💀," another replied.
"Bro was like: 'this might work idk,'" one comment read.
And finally, praise for Jonah Hill came in the form of this comment: "Jonah Hill ending racism once again."