Everyone will be there. The Vanderpump Rules season 10 reunion, of course. And yes, that means Raquel/Rachel Leviss too!
'Vanderpump Rules' Is About To Be Juicy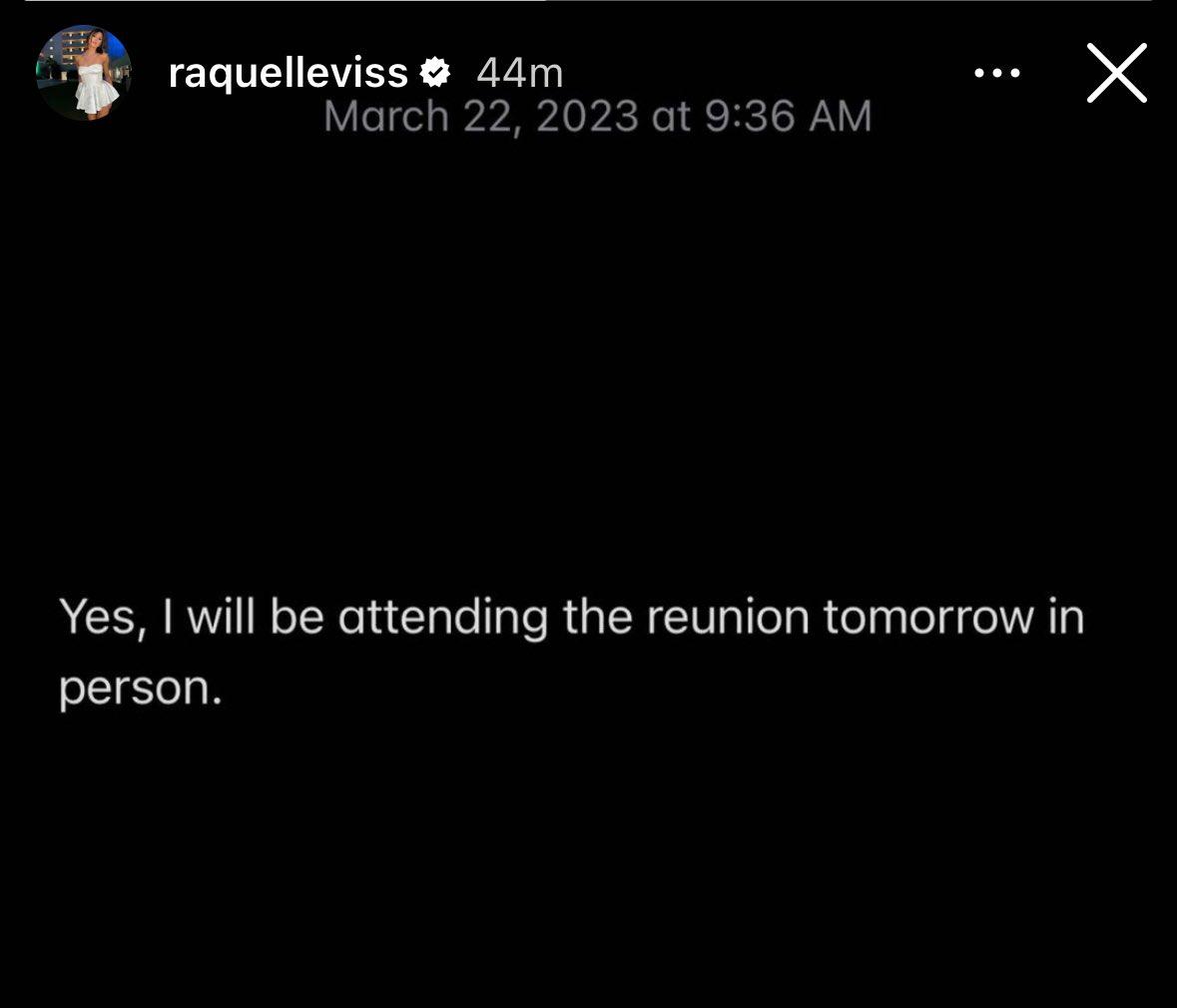 It has been confirmed by Raquel Leviss herself that she will be at the Vanderpump Rules season 10 reunion. She posted a message online that says "Yes, I will be attending the reunion tomorrow in person."
In case you didn't know, there was a high chance that Leviss would be MIA or co-star Schean Shay would be asked not to come in person because of the temporary restraining order that Leviss filed against, the "Shenanigans" podcast host.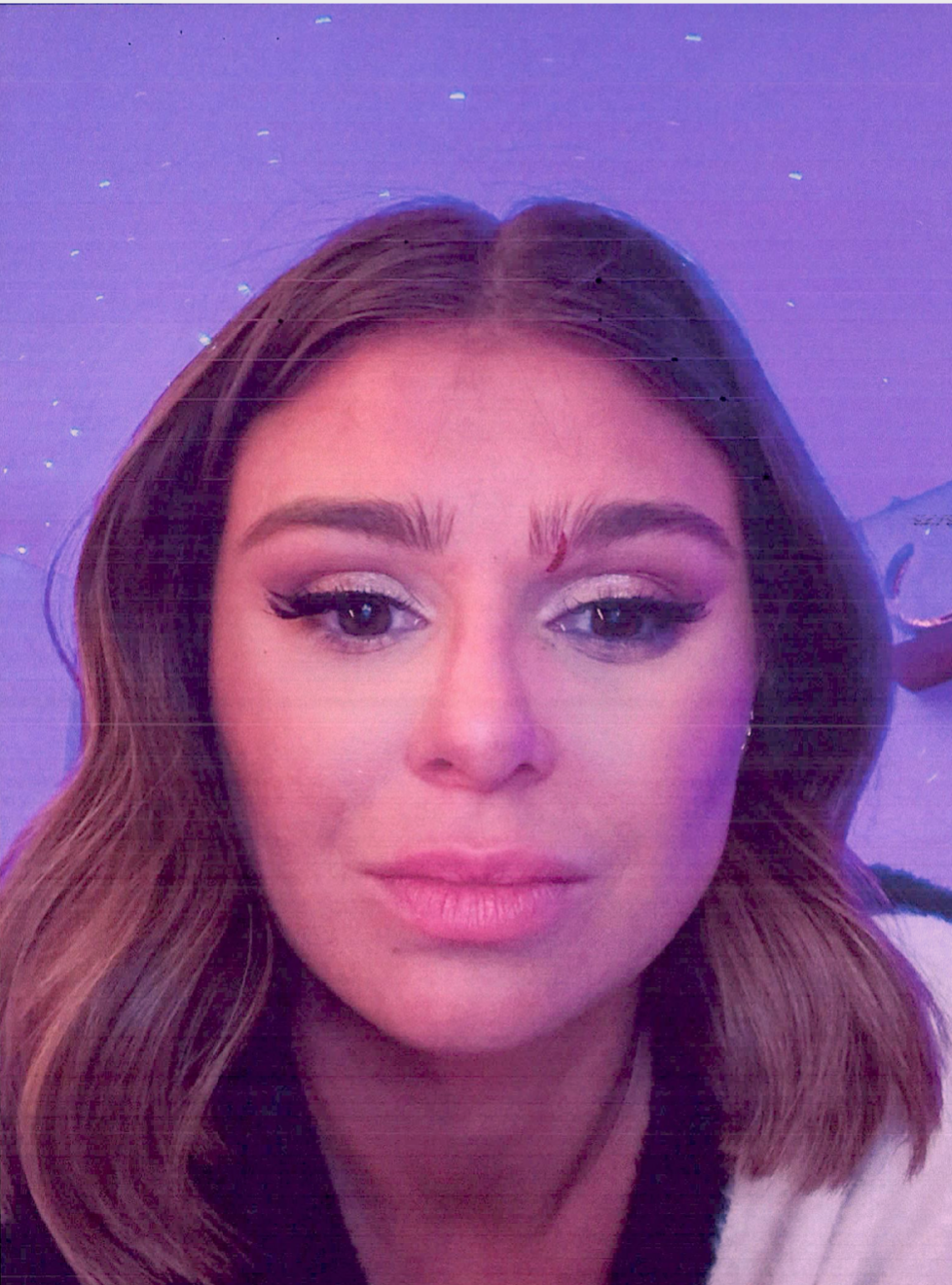 Unlike Leviss Shay made it clear that she would be attending the reunion in person no matter what. The long-standing member of the reality show hasn't missed a reunion yet and this is not the one she plans on missing.
Leviss also confirmed to E! News that she "will be attending the reunion in person." She didn't say anything about that pesky TRO she filed and got approved.  But she sure won't miss her time to shine.
Raquel Leviss Is In For It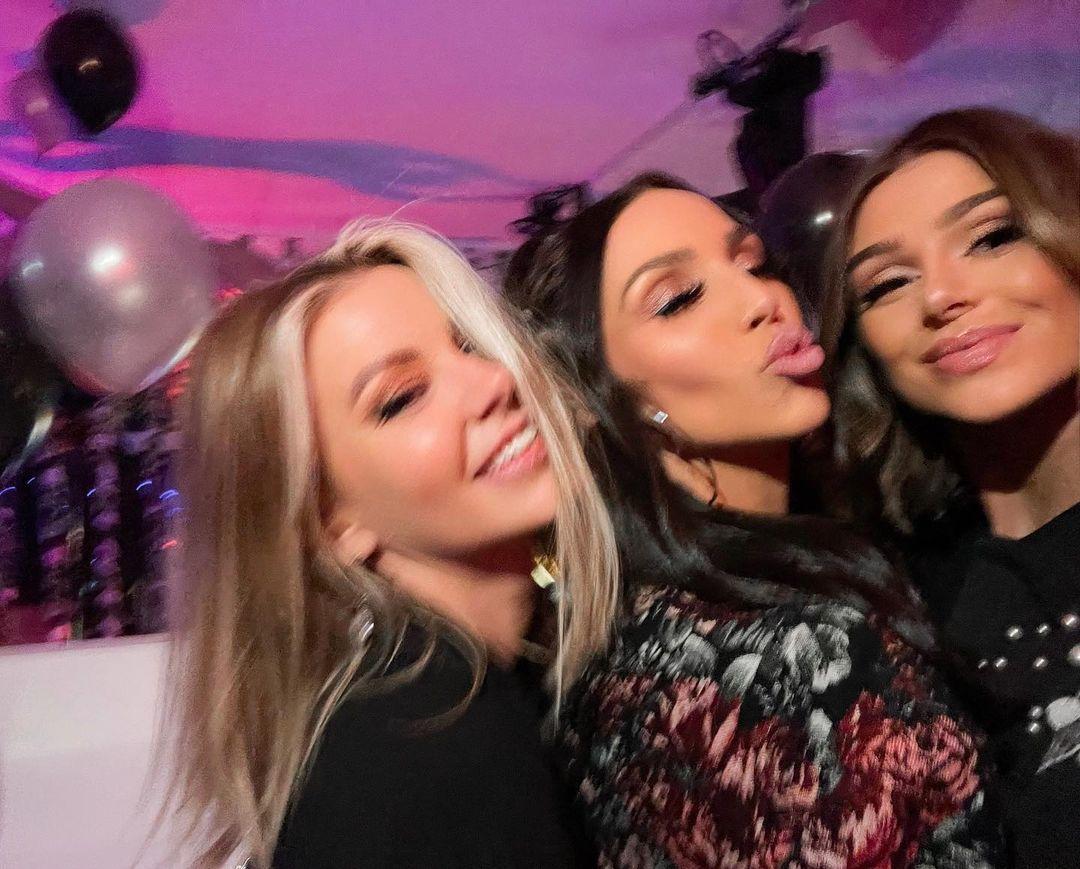 Unfortunately, for Leviss she has royally pissed off basically the entire cast of Vanderpump Rules and the rest of the world. On her side right now is Tom Sandoval because rumor has it, they are actually trying to be in a relationship.
She will have to face Shay after slapping her with that TRO and boy oh boy you know she is going to have to go head to head with Lala Kent after she turned out to be the girl that Kent believed and told people she was the entire time.
And let's not forget, she has to face Ariana Madix her former good friend, and the girl whose man she's been laying up with allegedly for the last seven maybe even eight months. Even Andy Cohen is looking for answers.
Andy Cohen Is Co-Signing The Messy Drama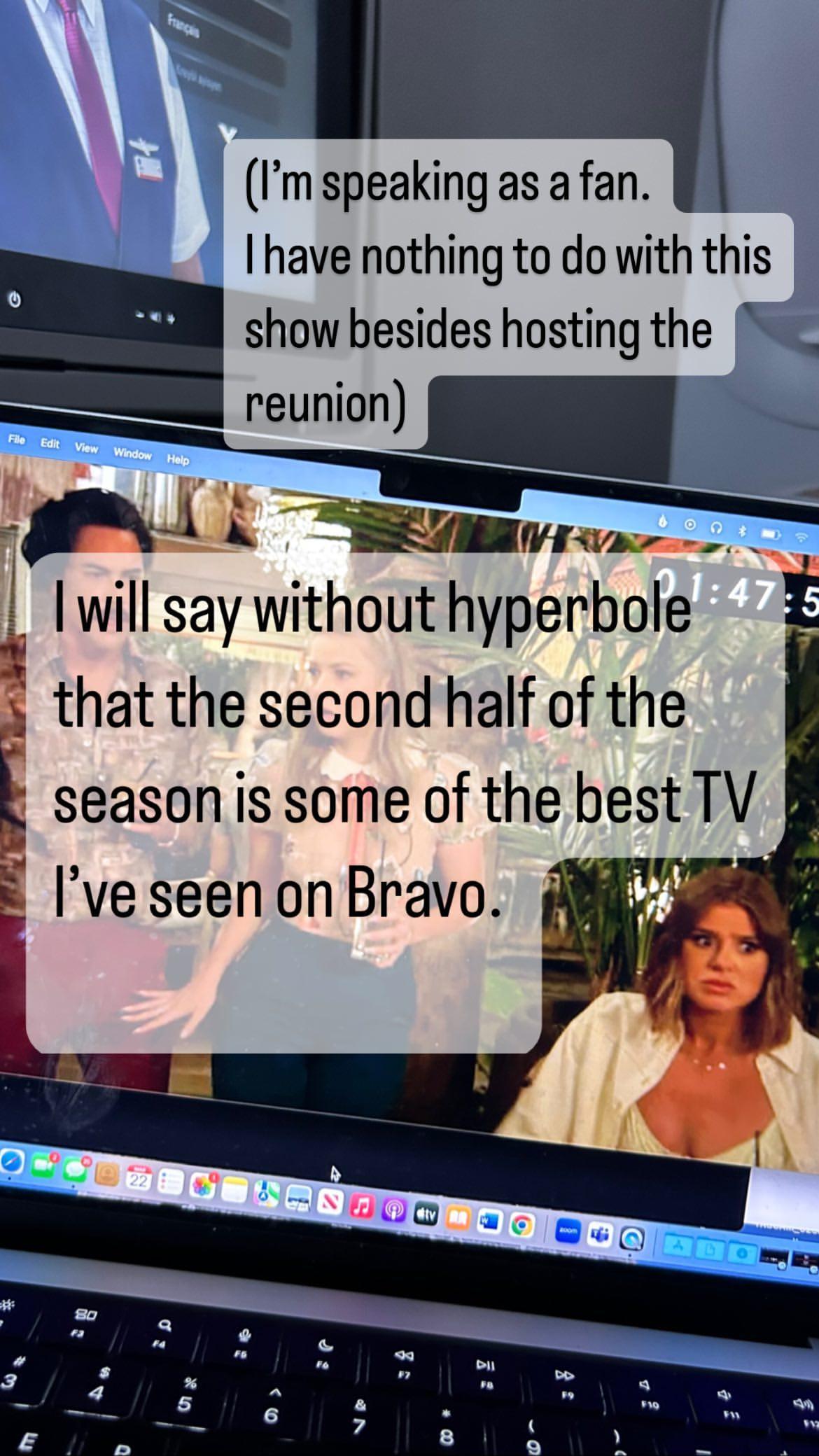 Speaking of the Bravo executive, he hopped on Instagram to warn all those waiting on that the second half of the season, with the newly shot scenes, that its certified fire!
"I'm speaking as a fan. I have nothing to do with this show besides hosting the reunion," he teases. "I will say without hyperbole that the second half of the season is some of the best TV I've seen on Bravo."
He also offered up a screenshot of one of the episodes, Leviss has a shocked look on her face like she is the "Bambi-eyed B***h" that Kent warned fans of serval seasons ago. In another screenshot we see sweet baby angel Madix speaking with someone out of camera view.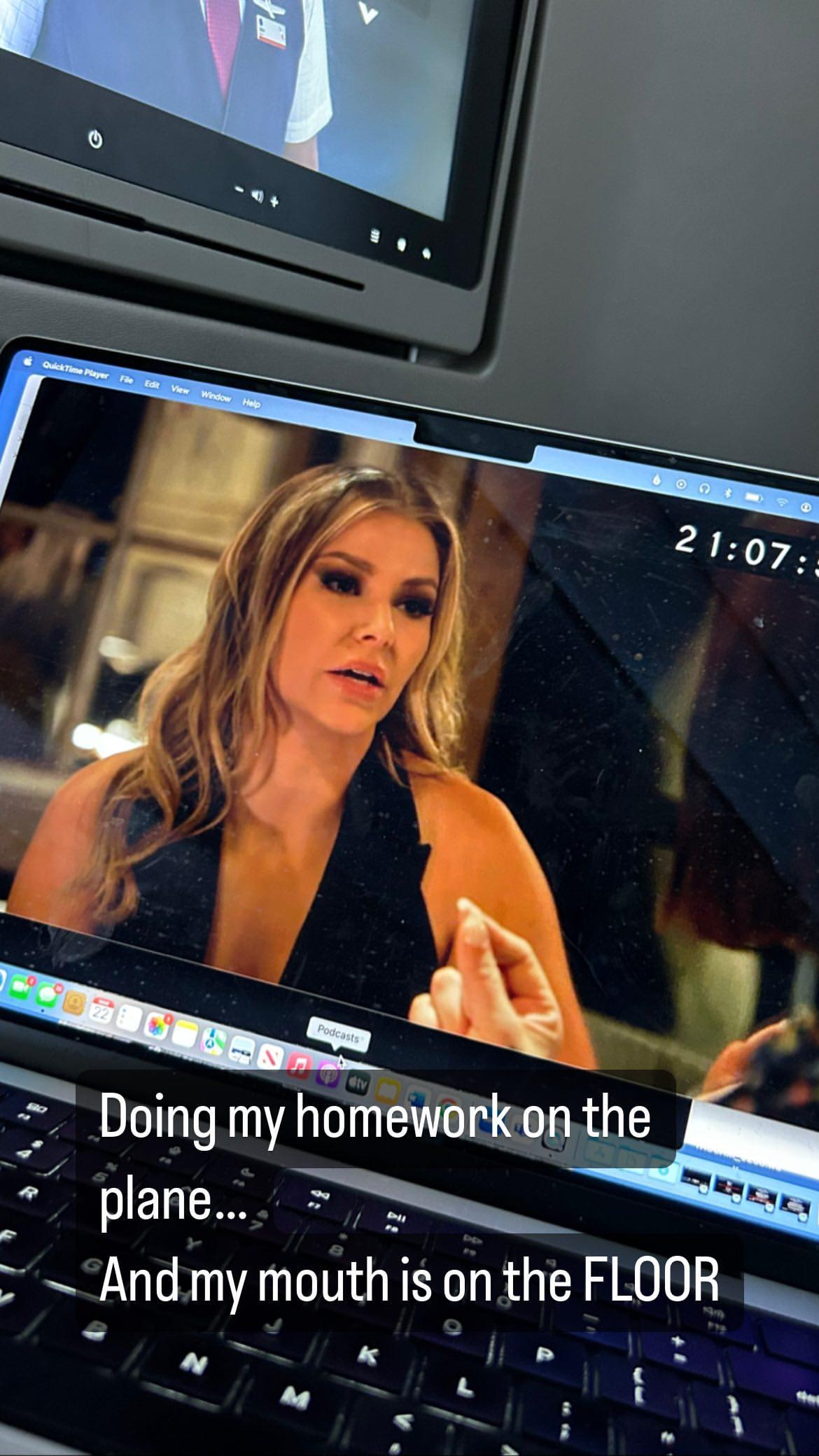 "Doing my homework on the plane And my mouth is on the FLOOR," he teases again. Please Daddy Andy we beg of you just give us a Super Trailer with more of what we got in the mid-season trailer. Fans are on the edges of their seats having to wait weeks.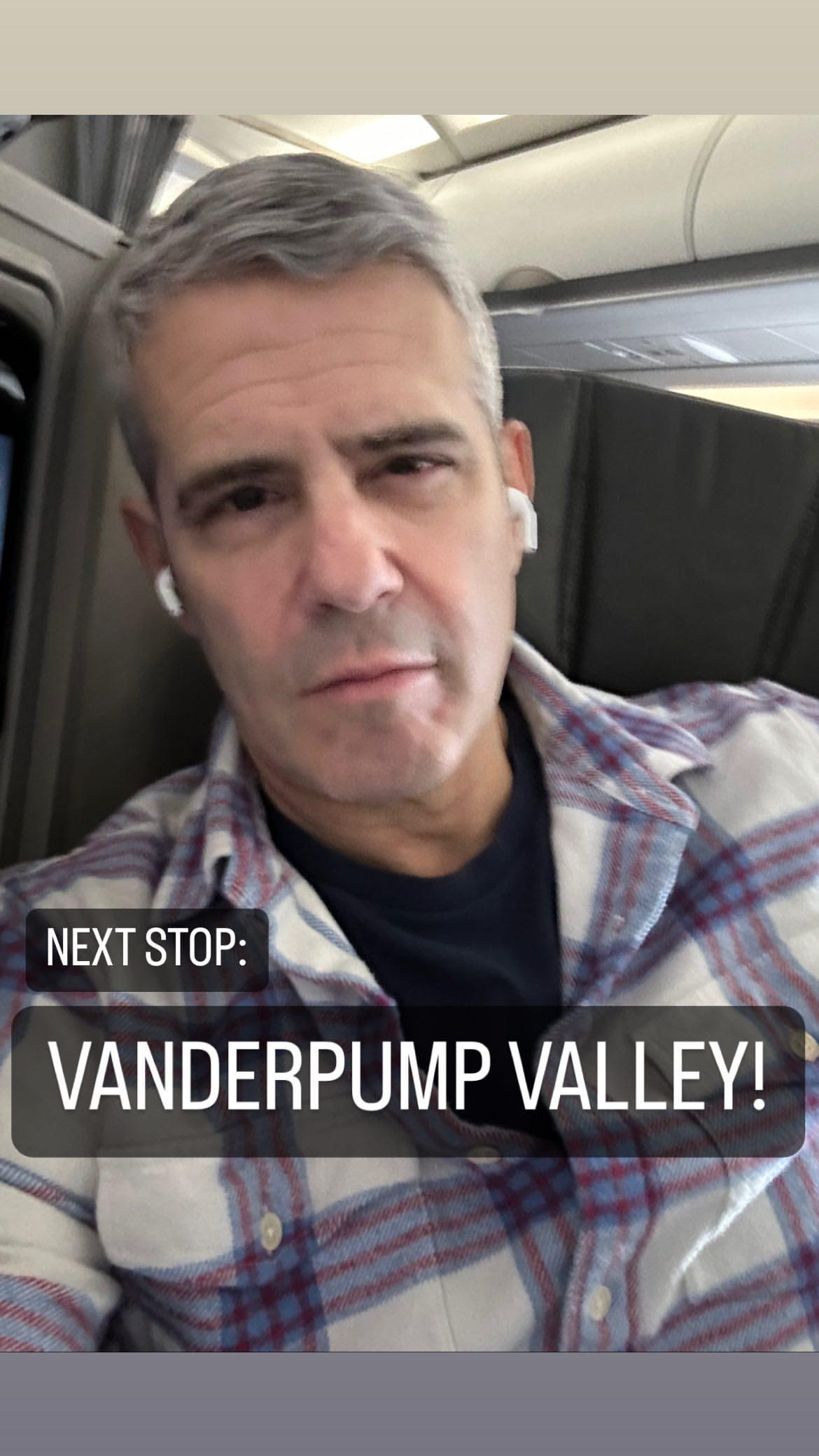 Cohen also confirmed that he was on his way to Los Angeles to film the reunion. Leviss was seen at LAX coming back from god knows where. Madix was also seen with a friend heading around L.A. ahead of taping.
It. Going. Down.