Tyga gifted his new girlfriend, pop-punk princess Avril Lavigne a custom diamond necklace worth an arm and a leg. On Thursday night, the musician flaunted the iridescent jewelry, which bore her name and initials. Celebrity chain jeweler Eric Mavani showed off the artwork on his Instagram.
He revealed that Tyga reached out to have it made. This expensive gift comes after Lavigne confirmed her relationship with the rapper earlier in March at Paris Fashion Week. The singer had split from ex-fiancé Mod Sun after three years together.
Mod Sun's fans are not happy about Lavigne's new relationship and publicly insulted Tyga at a concert. Defending his behavior, a rep noted that the breakup came as a shock to Sun. The singer who planned to marry Lavigne had no idea that she wanted to end things.
Read on to find out more.
Tyga Got Avril Lavigne A Diamond Neck Chain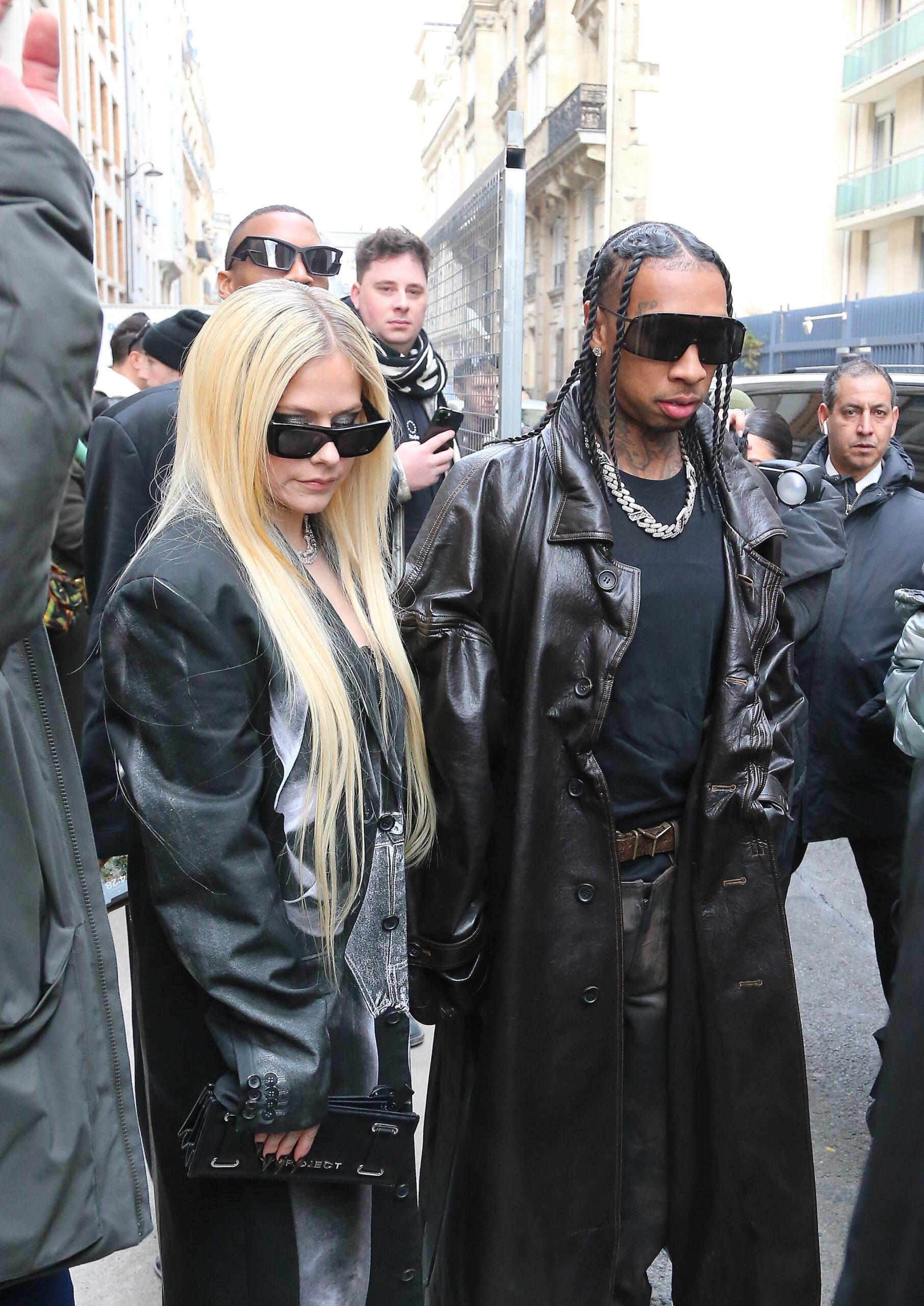 Tyga got an $80000 necklace for the "Head Above Water" singer weeks after she confirmed they were together. However, per TMZ, they aren't ready to put any labels on their romance yet. On Thursday in LA, the 38-year-old rocked the unique chain while leaving a date venue with Tyga. The diamond gift has a pendant in the form of her name, "Avril."
It has other features and designs, like her initial "A" on the left and right sides and sparkly skulls with pink ribbons. Per a rep close to the singer, Lavigne has kept it on since she received the gift from the 33-year-old. The "Complicated" singer has also shared selfies rocking the new jewelry on her Instagram.
The Stunning Diamond Neckpiece 
View this post on Instagram
Mavani took to his Instagram page to show off the gift to Lavigne as of his recent pieces. The jeweler captioned the post, "New Piece Made For The Legend," and tagged Lavigne. He revealed that Tyga reached out to him three weeks before Paris Fashion Week to make the sparkly neckpiece. The stunning piece of jewelry carried up to 50 carats of white and black diamonds with pink sapphires.
The celebrity jeweler who has made several necklaces for other stars, including Kim Kardashian, was particularly proud of this creation.
After sharing a photo of the masterpiece, the comment section was filled with fans already guessing that Tyga gifted Lavigne the chain. One read, "Tyga getting her a custom chain already fair enough," while another user commented, "The Tyga effect."
Mod Sun's Fans Chat 'F**k Tyga'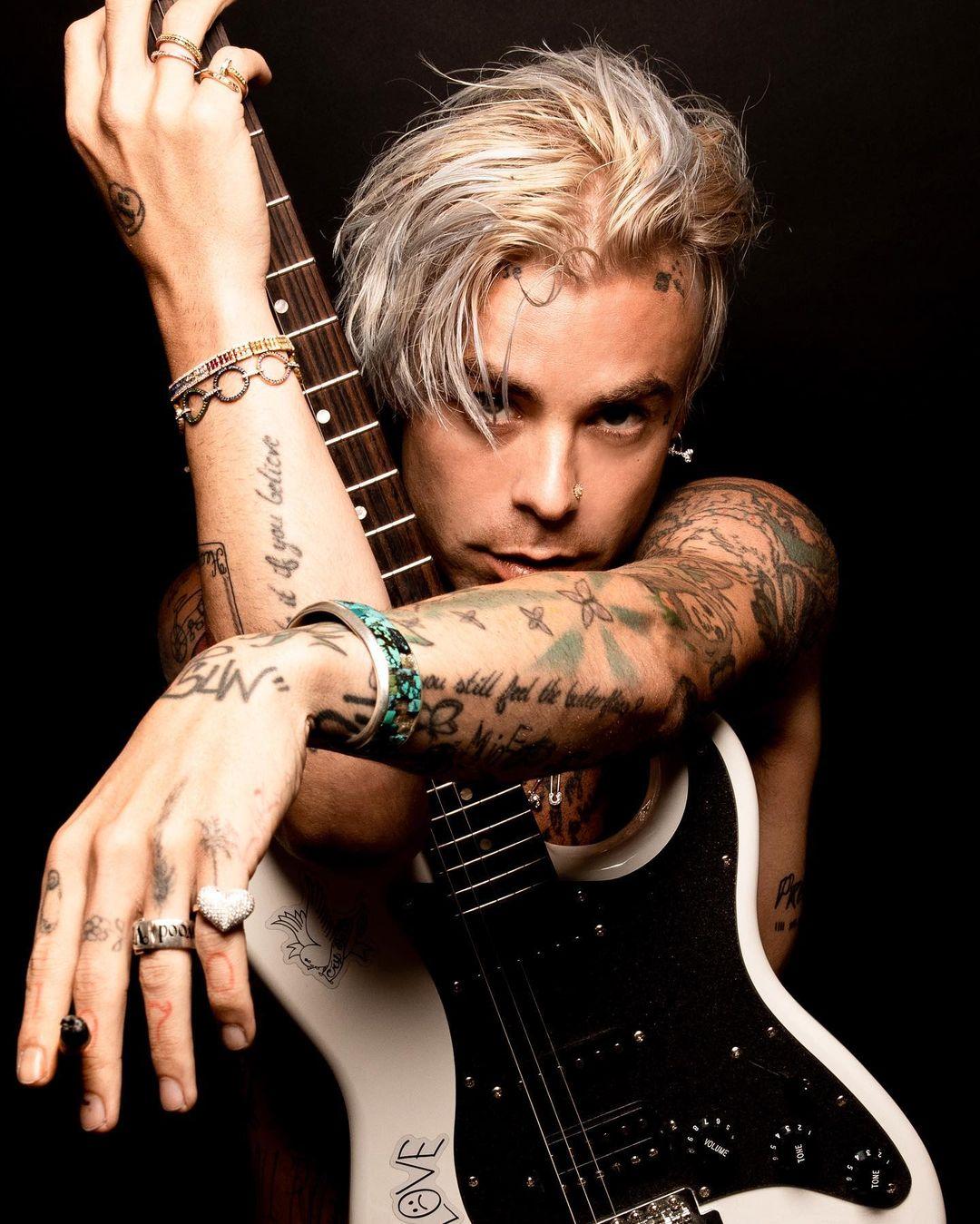 Mod Sun's fans reacted negatively to the news that Lavigne had split from him and moved on with Tyga. During one of his concerts in New York, a fellow rapper, Travie McCoy, briefly praised Mod Sun's talent and loyalty on stage. McCoy explained that they'd been friends for a while and that the "Flames" singer was like a brother to him.
He then ended his speech with the statement, "F**k Tyga," while throwing his middle finger up. In solidarity with Mod Sun, the audience cheered at McCoy and joined in by chanting the offensive phrase and putting their fists in the air. Seemingly overwhelmed by the support, Mod Sun ran behind the stage to hide behind a rise, as captured in a clip shared by TMZ.
Avril Lavigne Ended Things With Mod Sun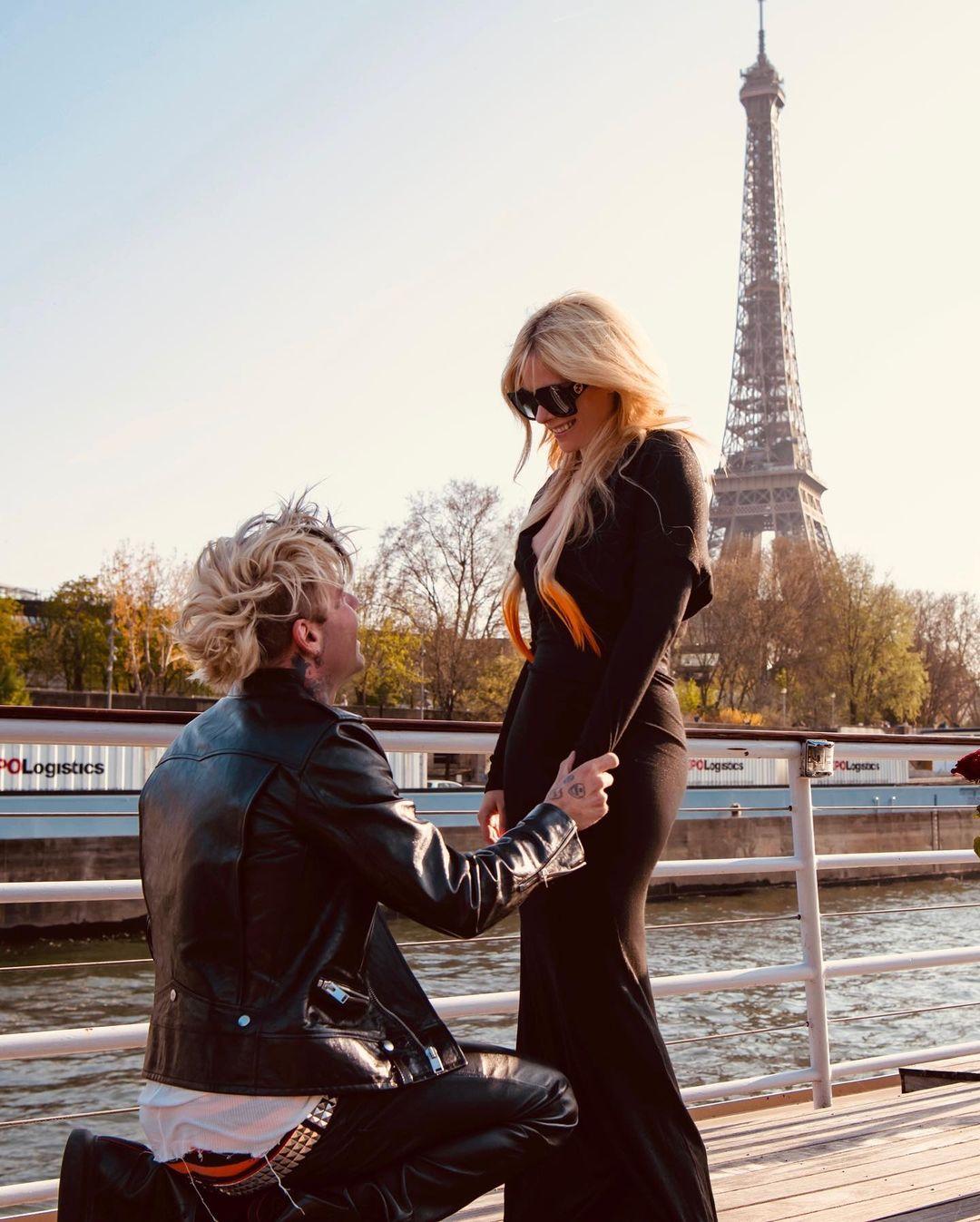 Late last month, the "Sk8ter Boi" singer was confirmed to have called off her engagement to Mod Sun and ended their relationship for good. The ex-couple first met in January 2021 before dating shortly after and getting engaged during a vacation in Paris in March 2022. During their relationship, the duo collaborated on some songs and hinted at getting married.
While the "Girlfriend" singer revealed they had ended things, a rep for Mod Sun noted that it came as a shock to him. According to TMZ, the split was unexpected, as he had no idea that Lavigne would break things off during his tour. The rep revealed no details on what led to the breakup.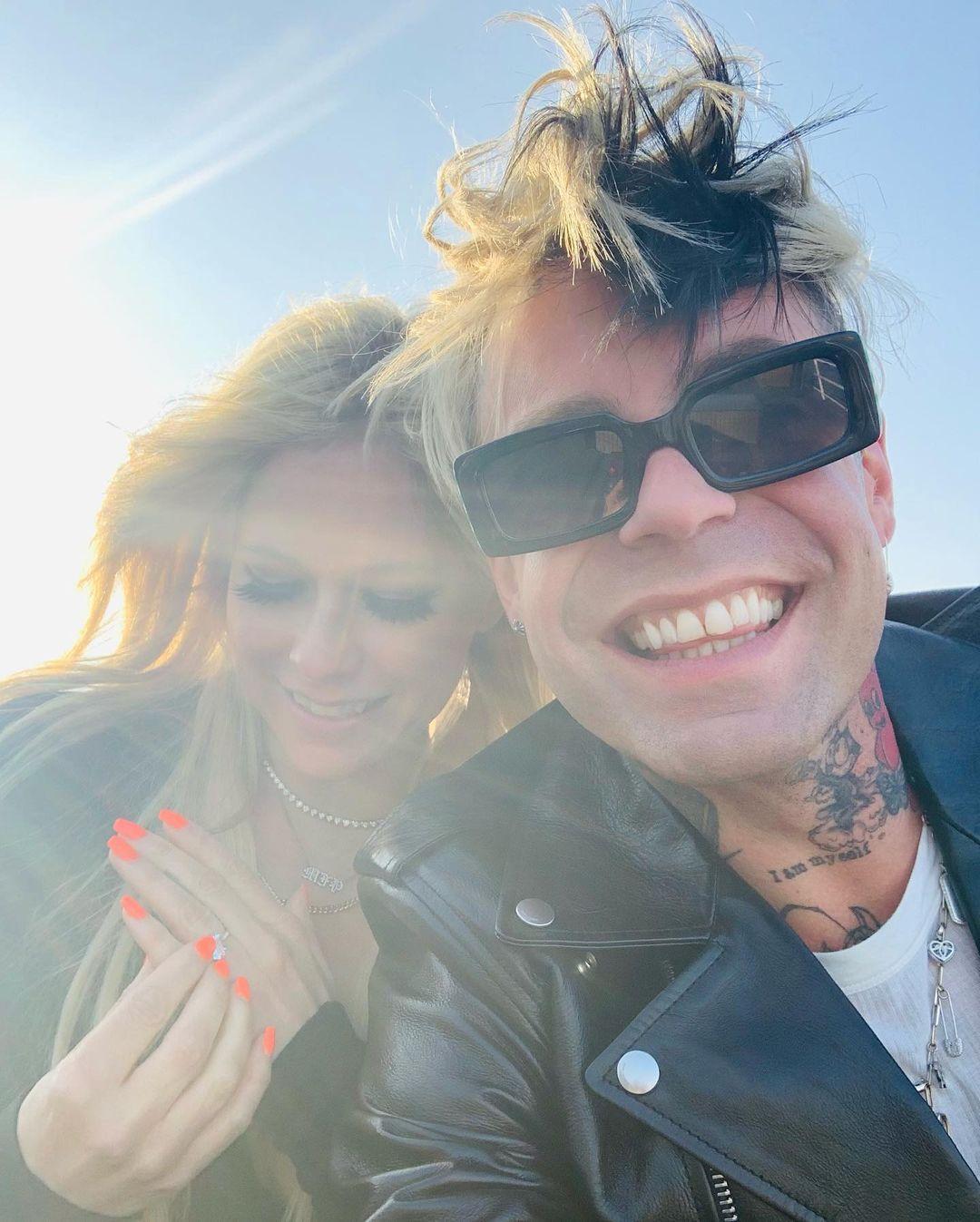 However, Lavigne and Tyga were already hanging out in public when news of the split went out. A rep for Mod Sun further emphasized that any news of a breakup would be shocking to him, as he was still engaged to Lavigbe even after leaving for his tour. 
Mod Sun's rep said, per TMZ, "they were together and engaged as of 3 days ago when he left for tour so if anything has changed that's news to him." The "Karma" crooner subsequently spoke on his split on Instagram, assuring fans that he was okay and would "keep his head up."