Joe Exotic recently deemed his hit Netflix series, "Tiger King," the worst thing to have happened to him, despite the amount of popularity he gained.
In an interview, he spoke candidly about the show and said the edit and production were twisted to boost ratings and create a false conspiracy.
However, Exotic says he has forgiven everyone involved in tarnishing his reputation, including his long-term rival Carole Baskin. As he faces the reality of his incarceration, Exotic has made end-of-life plans, leaving all his assets to his fiancé, Seth Posey.
Keep on reading to learn more. 
Joe Exotic Says 'Tiger King' Is The Worst Thing To Happen To Him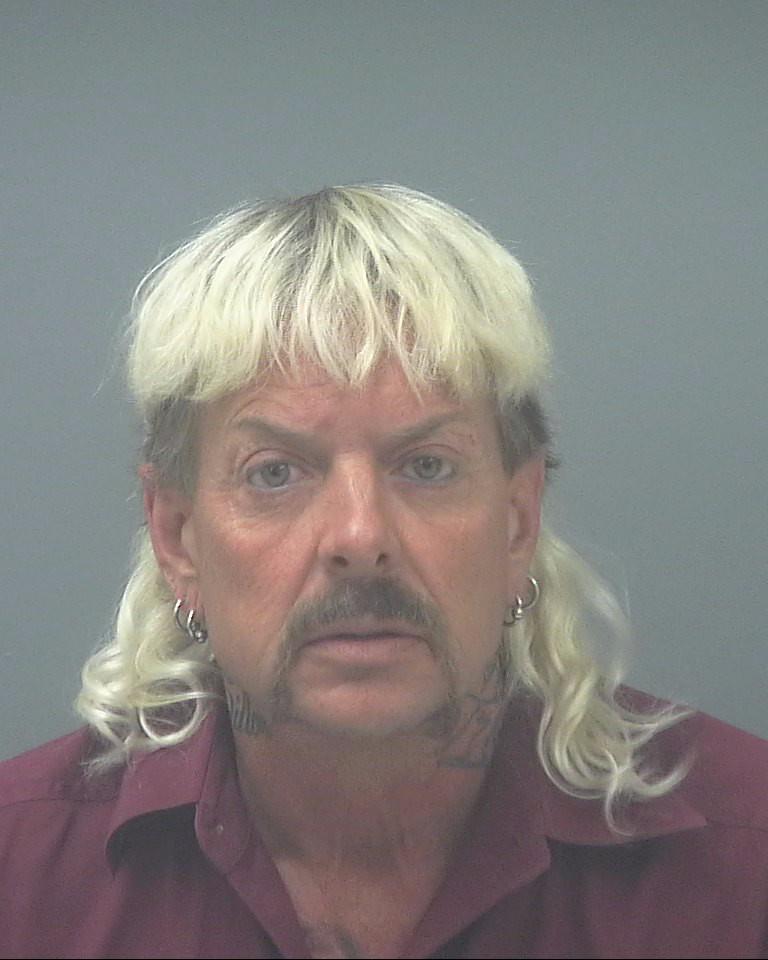 Joe Exotic, the infamous figure featured in the hit Netflix series "Tiger King," recently revealed how the show had impacted his life. While speaking with TMZ from federal prison in Fort Worth, Texas, where he has been serving a long sentence for animal abuse and attempted murder of his rival Carole Baskin, Exotic revealed that the series was the worst thing to happen to him.
According to Exotic, the documentary which portrayed him as a potential murderer of Baskin has tarnished his reputation and negatively impacted his well-being. He explained that all the footage he filmed was intended for a separate project, created years before the idea for "Tiger King" was conceived.
Exotic also maintains that the show's producers sabotaged his interview and combined it with footage of other individuals to create a false narrative of a "conspiracy to kill Carole" solely to appeal to viewers and boost ratings.
Joe Exotic Says He Has Forgiven Carole Baskin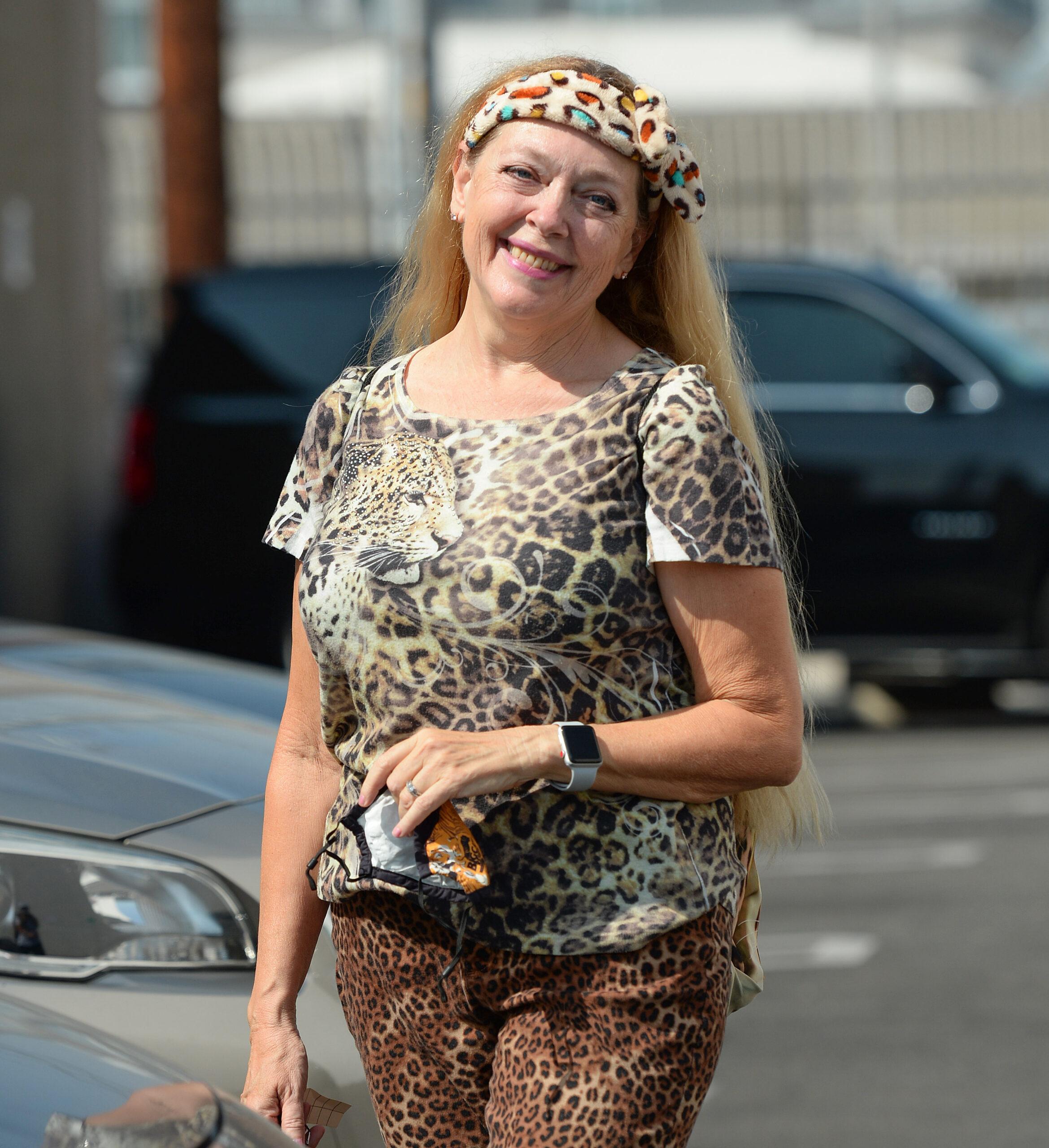 As the tv star faces the possibility of dying in prison, Exotic has made peace with himself and everyone and says he has found a way to forgive his former rivals, Carole Baskin and Jeff Lowe.
Exotic stated, "you know, I've already forgiven her, and I forgave Jeff and James and Lauren and everybody that's involved in this case." He added, "Am I gonna forget? Never. Because I've been through hell in the last five years, but forgive? I really have no hard feelings. I've never had hard feelings against Carole Baskin."
Reflecting on his bitter rivalry with Baskin, Exotic believes their feud was rooted in sound business maneuvers, which he says is expected in the animal rescue industry. He also admits that both he and Baskin benefited from their rivalry.
In retrospect, the former Eastvale chief of police also shared that owning a zoo is his biggest regret in life and that he wishes he had never met Lowe, who he describes as "a corrupt bastard."
He Is Refusing Treatment For His Prostate Cancer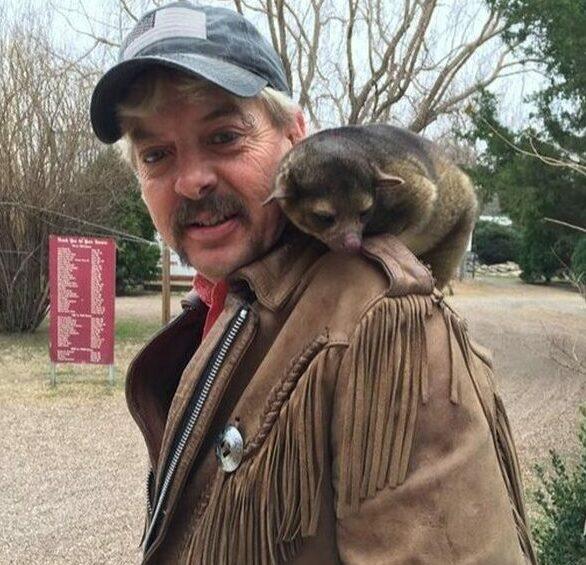 According to reports, Exotic's medical team believes his prostate cancer has spread all the way to his bladder, but the 59-year-old has refused treatment. According to TMZ, the reality star disclosed he recently had blood in his urine and bled a lot during his cancer treatments.
He met with his urology specialist, who now believes cancer has spread to his bladder but wants to carry out further testing to confirm this. However, Exotic has reportedly decided not to have the treatment and signed a (DNR) do-not-resuscitate order, writing, "I want to stay here and just let it take its course."
However, despite his ongoing health battle, Exotic continues to maintain his innocence and says he'll never stop fighting for his freedom. In a letter obtained by TMZ, he wrote, "The world has to know just how corrupt our justice system is … If I have to be the one to die innocent here fighting for the truth, maybe people around the world will finally speak up for the truth for once."
Joe Exotic Writes New Will, Makes Fiancé Seth Posey Sole Beneficiary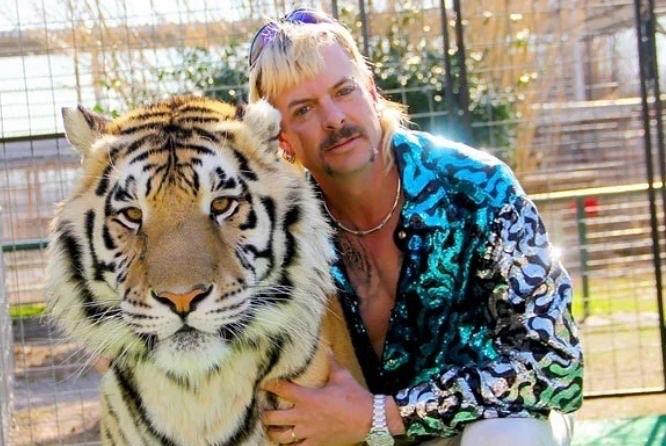 In a startling revelation, Exotic disclosed he had signed a new will leaving all he had to his fiancé, Seth Posey, with a rather unusual provision. According to the prison-recorded phone call by TMZ, the star made it clear that he has willed his entire estate to Posey, and if he dies before Exotic, the estate will pass on to Posey's son, Cameron.
The former zoo operator pointedly said he doesn't want anyone else getting any of his valuables, including his ex-husband, Dillon Passage, his former business partner Lowe, or any of his family members. He explained that only Posey had been there for him and that he was "sick of people standing in line waiting to collect [his] stuff." The couple met online when Posey won the Exotic's 2021 "Bachelor King" competition.