Kim Kardashian is ready to get back on the dating wagon and has asked her friends to help her find a suitable person. A report revealed that the reality star wants "someone who isn't famous in Hollywood" as her next suitor.
She previously had a nine-month romance with well-known comedian Pete Davidson that ended in August 2022. Even though her relationship with Davidson did not last, Kardashian revealed on the Gwyneth Paltrow Goop podcast in December 2022 that she is open to the possibility of being married again in the future.
She recently released a new swimwear collection and has promoted the outfits on social media.
Read on to learn more.
Kim Kardashian Wants To Date 'Someone In Finance'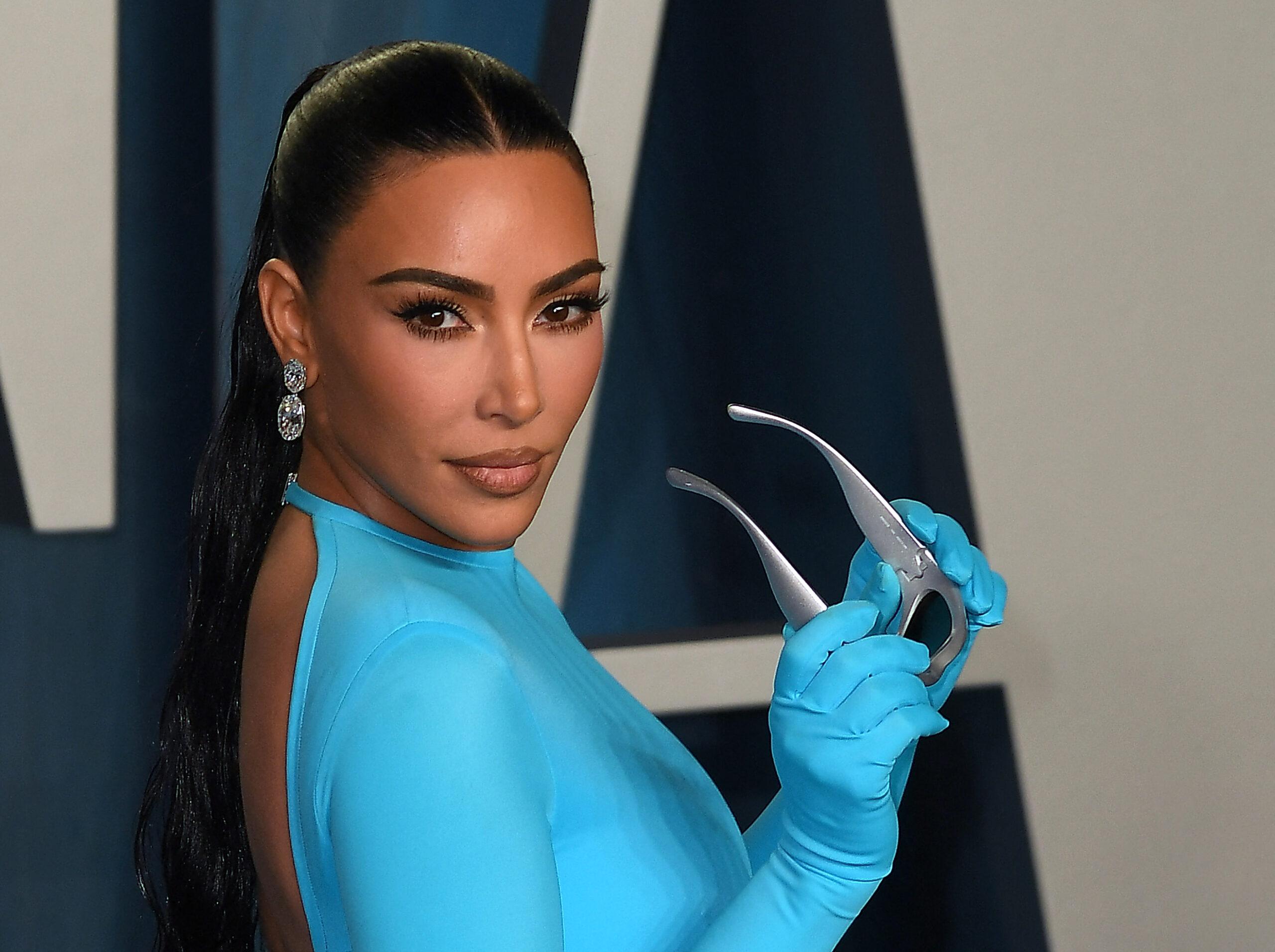 According to a report from People magazine, Kardashian is looking forward to dating again after being out of a relationship for over six months.
She has allegedly asked her close friends to set her up with someone new who doesn't share the same celebrity lifestyle as she does.
"Kim hasn't been dating, but is ready again," a source said. "She took a breather after Pete [Davidson], but she is interested now. She would love to date someone who isn't famous in Hollywood.
Aside from being a low-key person who doesn't hang around the popular crowd, Kardashian hopes her next man will be into finance since she has developed an interest in that industry through her private equity business, SKKY Partners.
The source added, "She thinks someone in finance would be perfect. Kim has a lot of things going on that make her happy. She would love to share it all with a partner too."
Kim Kardashian's Previous Relationships
Kardashian previously dated famous comedian Pete Davidson for nine months, ending their relationship in August 2022. The pair first sparked romance rumors in October 2021 following the reality star's appearance on BC's "Saturday Night Live."
A few months later, Davidson confirmed that he was in a relationship with the SKIMS founder and was photographed going on several outings and vacations with her.
However, their hectic schedules made giving their all to the relationship difficult, leading to an amicable split. "Part of the reason they split was because of their busy schedules," a source shared, per People. "They both travel all the time, and it was hard."
All of Davidson's Kardashian-related tattoos were removed following their split, including the ink that said, "my girl is a lawyer," and his branding of "Kim," a subtle indication that he had moved on.
Does She Plan To Remarry?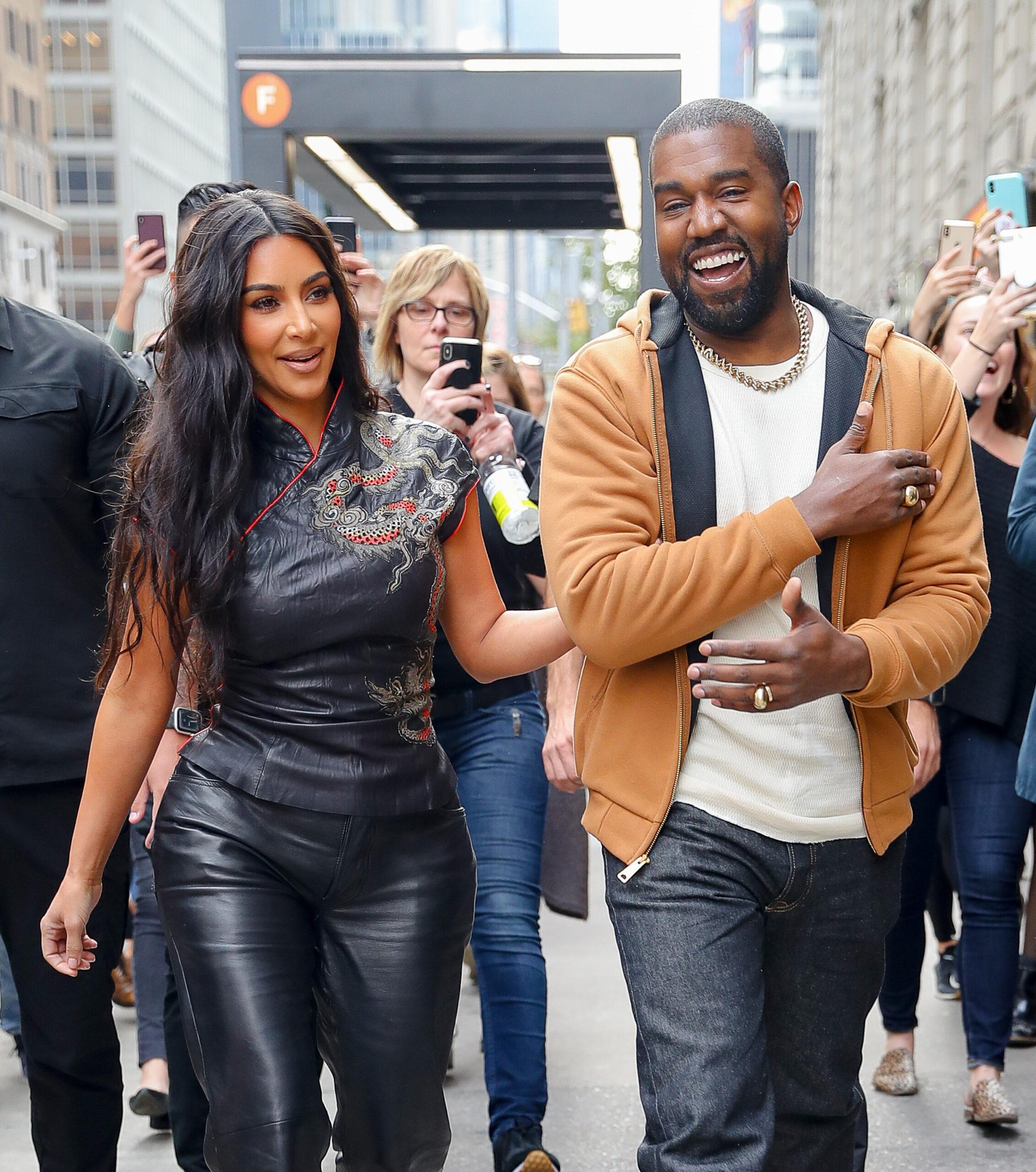 Kardashian has since reflected on her relationship with her ex, seemingly only having good words to say about him. In her chat with Interview Magazine last year, the SKIMS founder lauded her ex and wished him the best in his future endeavors.
"He's a cutie. He's literally such a good person, they don't really make them like him anymore. I'm excited for what he has coming up," the 42-year-old said about the comedian at the time.
Although things did not work out with Davidson, Kardashian, during her appearance on Gwyneth Paltrow's Goop podcast in December 2022, shared that she is open to potentially remarrying one day.
"I have this fantasy in my head, like fourth's time's a charm, it's gonna — it's gonna work out," said the mother of four, who has been married three times, per People.
Kim Kardashian's Newly Released Swimwear Collection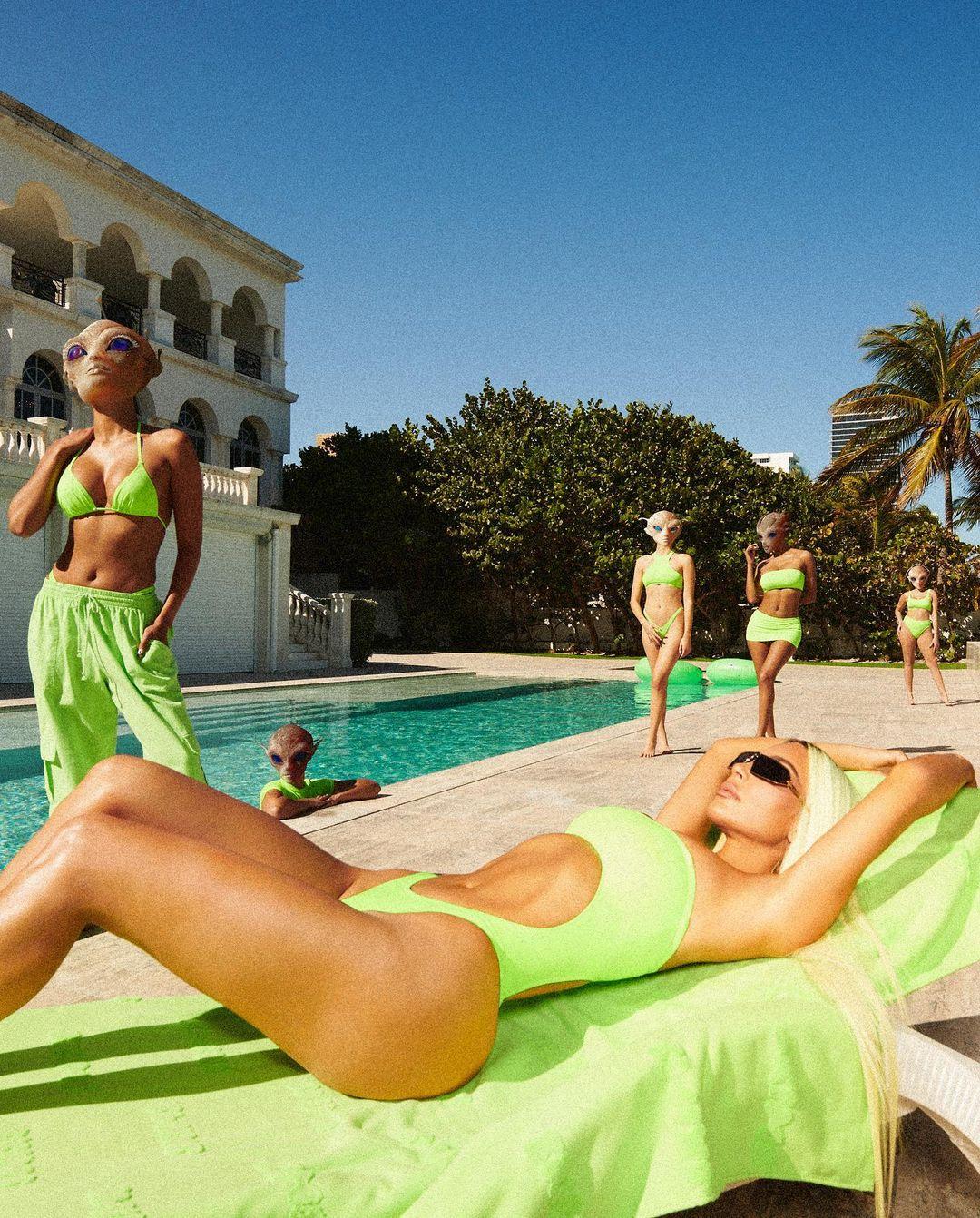 Away from her love life, Kardashian has been working hard to promote her latest swimwear collection.
In a recent Instagram post, she showed off the new collection, designed in different styles and colors. She also shared her excitement about fans being able to purchase their desired choice after waiting a long time.
She said, "I know you guys have asked for it for a long time now, and I am so excited we have all of our signature colors and we have, well, we have 27 styles launching, but we have a lot of brand new swimsuits and cover-ups and even accessories, and we have these two new colors the turquoise and the neon green, of course with all of our classic shades also." 
She added about the collection, "This is our biggest swim launch ever, so I'm excited."