Kaley Cuoco's boyfriend, Tom Pelphrey, is winning the best boyfriend of the year!
It's no news that the 37-year-old actress and her boyfriend are expecting a baby girl. Since announcing her pregnancy, the actress has carried fans on with updates concerning the baby. Recently, she showed her fans that she is blessed with the best boyfriend ever! 
Kaley Cuoco Shows Fans The Smoothie Boyfriend Tom Pelphrey Makes For Her
With her due date around the corner, "The Big Bang Theory" actress hinted that there are only a few things she can eat. Thankfully, her man showed her that she is well loved as he specially prepared a drink she loves. Cuoco shared an image on her Instagram stories showing her enjoying a smoothie the "Iron Fist" actor made for her.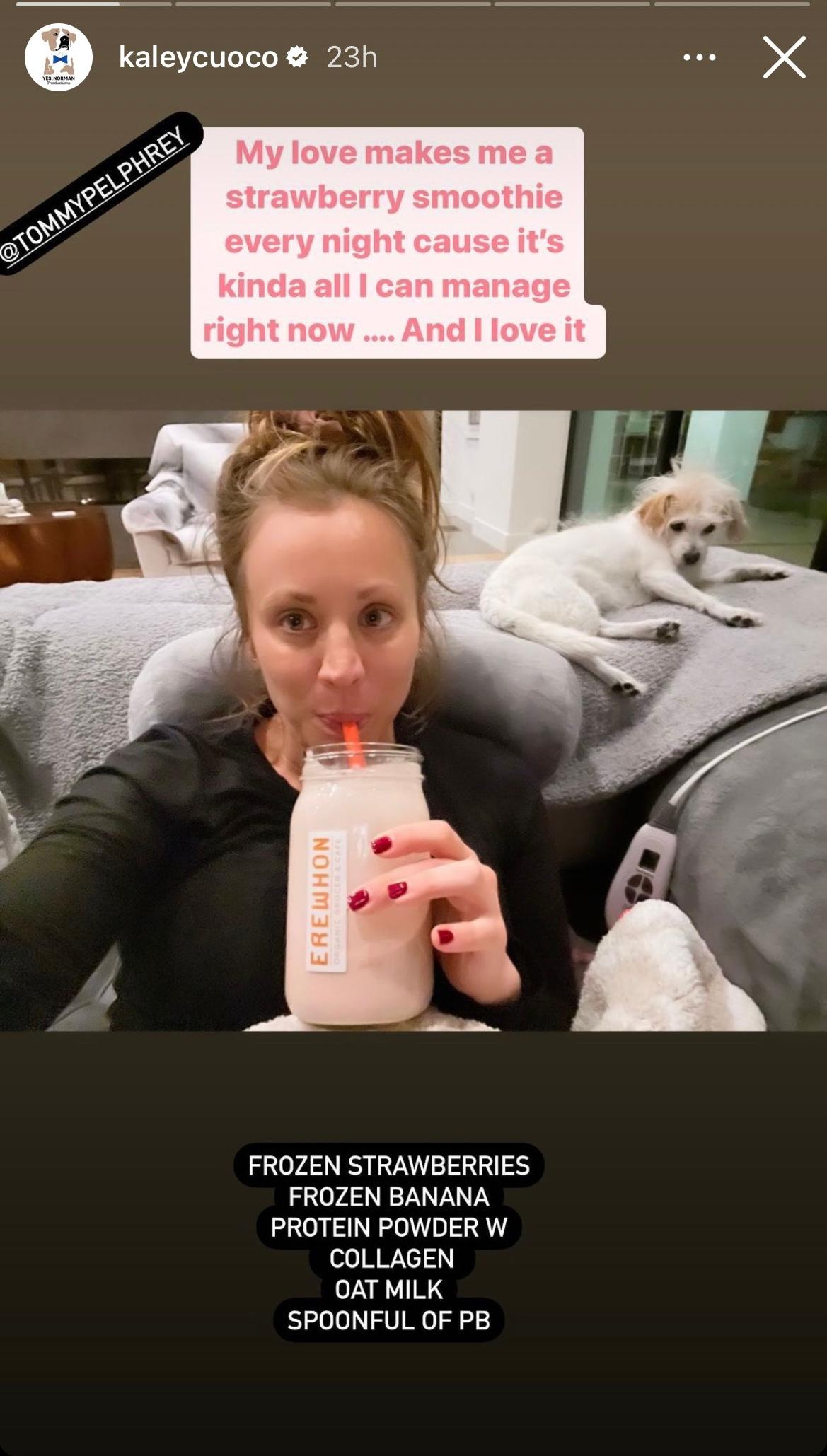 In the snap's caption, the actress expressed, "My love makes me a strawberry smoothie every night because it's all I can manage right now…. And I love it." Cuoco further included the recipe for the drink. She listed "Frozen strawberries, frozen banana, protein powder, collagen, oat milk, and a spoonful of PB" as ingredients for the smoothie.
In the snap, she was seen rocking a makeup-free look with her blonde hair styled into a messy bun while she sipped on the drink with joy on her face. Her dear pet dog was seen in the background.
This thoughtful act from Pelphrey would definitely have put a smile on the "Flight Attendant" star's face. Recall that on Valentine's day, Cuoco had gushed about her man making her smile every day. The actress shared this sweet revelation in her message to her beau on Valentine's Day.
She added an adorable image of herself and Pelphrey that was previously captured at their baby shower party earlier last month. In the photo, the expectant mom donned a lovely pink mini dress with her blonde hair flowing down her shoulders. On the other hand, her beloved boyfriend rocked a black suit.
The couple locked hands together and beamed at the camera. As for the caption, the 30-year-old penned a simple message to her man writing, "Happy Valentines Day to the man that makes me smile this big every single day 💗💗 grateful to be on this life adventure together, my love! @tommypelphrey."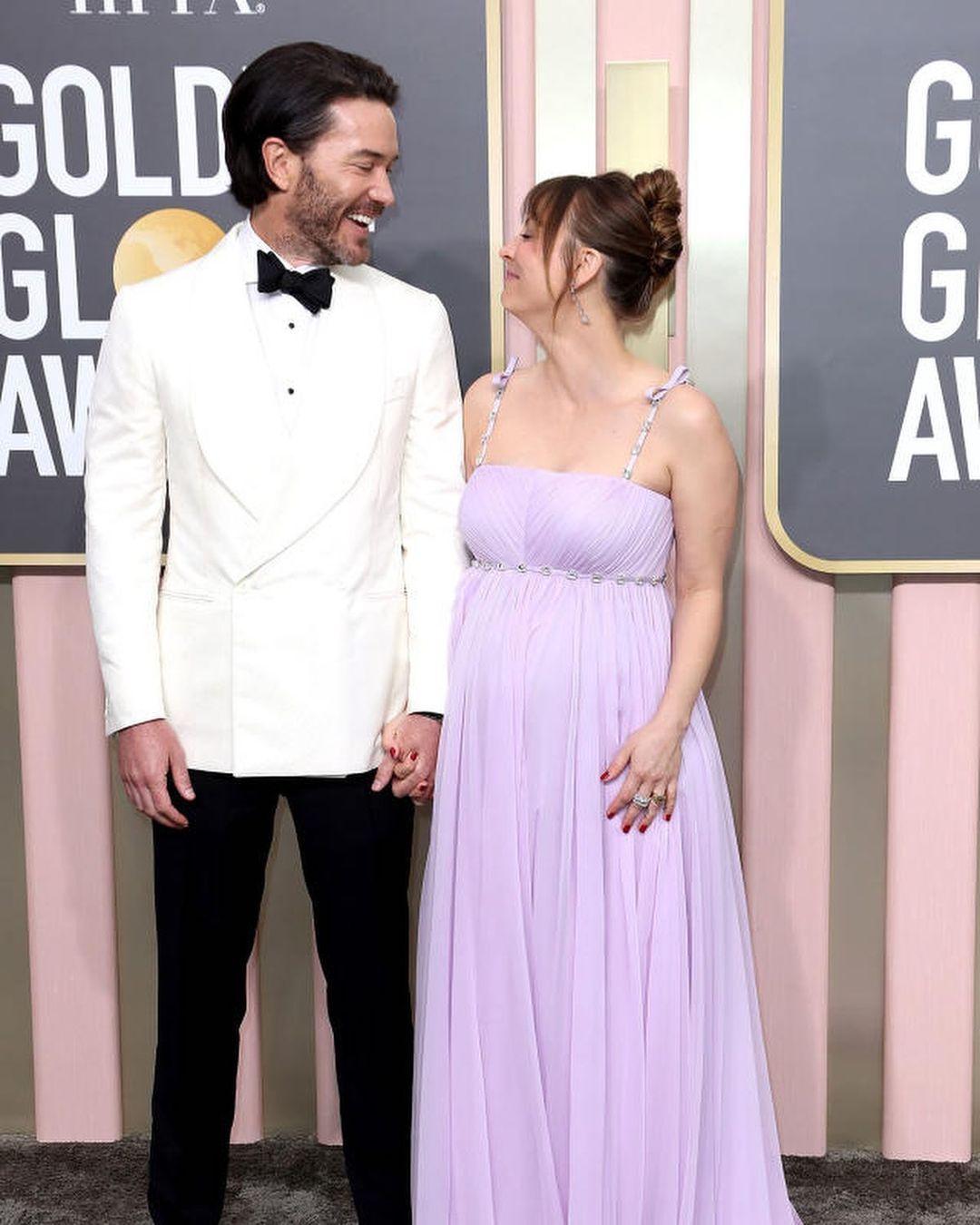 The post gained attention from fans who have been rooting for the couple. One follower wrote, "So very Happy for you both Kaley!" Another user wrote, "Great picture. Very happy for both of you!." A third admirer noted, "I've never seen you look so happy ❤️." A fourth fan added, "so happy for both of you! Been a huge fan of Tom's since Jonathan on Guiding Light! So happy he found you!!"
The 'Meet Cute' Actress Says She's Going To Wing Motherhood 
As for how Cuoco plans on handling motherhood, she previously revealed that she has no plans whatsoever. The Blast reported that the 37-year-old stated in an interview that she hadn't figured it out yet. In her words, "I have no plan, and I've read zero books so that's the type of mom I will be."
She continued detailing, "My girlfriend I was on the phone with the other day 'cause I had a question about something; she has a newborn as well. I said, 'I don't know what I'm gonna do,' and she goes, 'Your baby's gonna tell you what to do.' and I love that," the mom-to-be admitted. "I was like, I know I tell people what to do. If this child is anything like me, she's gonna be like, 'This is what I want,' and I just need to listen."
Thankfully for the soon-to-be mom, her baby's daddy has done enough parenting research for both of them.
"I'm not like a prepper. I'm just not that way. It's gonna be great; I trust the process," Cuoco mentioned. "Tom has googled enough for the both of us. He could probably deliver this baby at this point," she joked. "I'm just like, 'It's gonna be great.' But that's how I've gone through life. I think nowadays we get so caught up, right? We didn't even have all this stuff at our fingertips and now it's almost too much."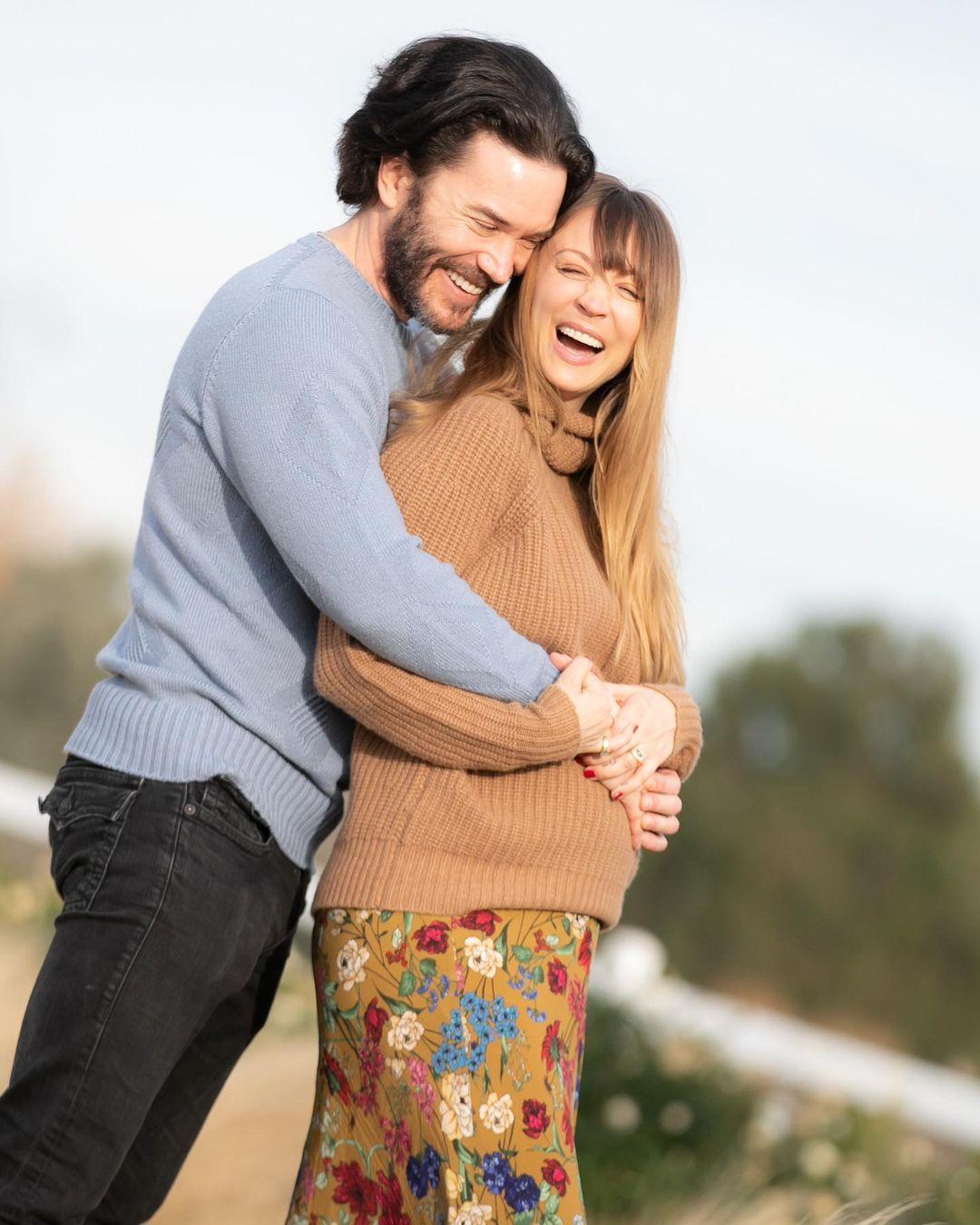 Additionally, the "Charmed" star mentioned that she has her mother to help her during her forthcoming parenting journey. "My mom is amazing," she told a news outlet. "She has honestly been waiting on a grandchild for, like, 20 years. So she's absolutely thrilled."