English actor Jude Law has reportedly welcomed a new baby—his seventh child and second with his wife, Phillipa Coan.
Law and his wife were recently spotted with a baby trolley, giving the reports some weight. The actor married Coan in 2019 and welcomed his first child with her in 2020.
The "Sherlock Holmes" star is a father to five additional kids from previous unions: three with his ex-wife Sadie Frost, one with American model Samantha Burke, and another with singer Catherine Harding.
Read on for more details.
Jude Law Is A Father Again?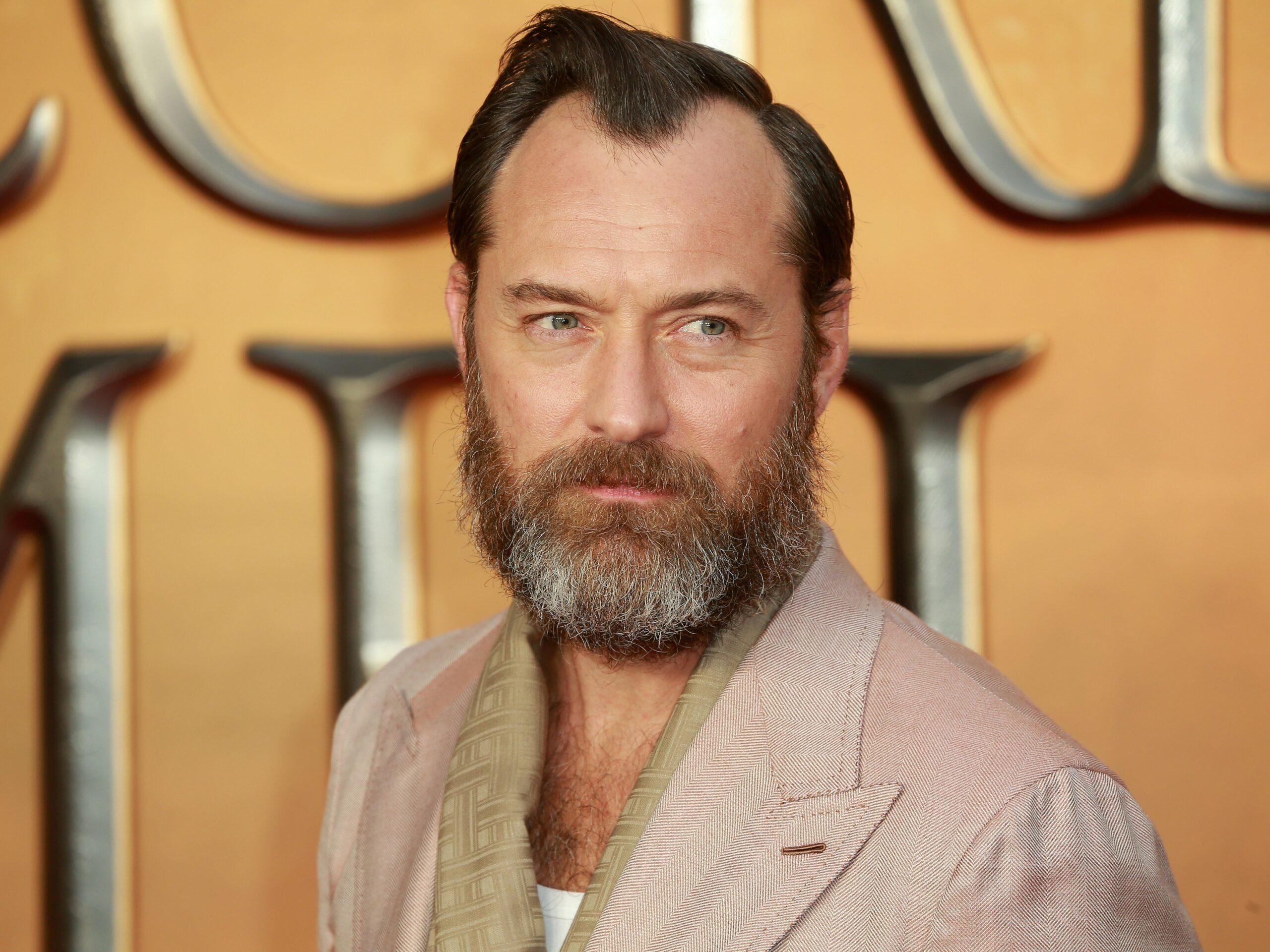 The "Fantastic Beasts: The Secrets of Dumbledore" actor is thought to be a new father after he was recently spotted pushing a baby carriage.
Law has previously welcomed six children with four different women, making the new baby his seventh child and second with his wife, Phillipa Coan.
The couple was recently spotted at Heathrow Airport in London pushing a baby trolley while an unidentified woman pushed another pram with their second child, per the U.S. Sun.
The actor and his wife welcomed their first child together in September 2020 after he revealed he was "absolutely" open to having more.
"The idea of having more children would be just wonderful. I'm fortunate to be with someone where I'm having more fun than I've ever had in my life," Law divulged at the time.
Jude Law Had A Low-Key Wedding Ceremony With Phillipa Coan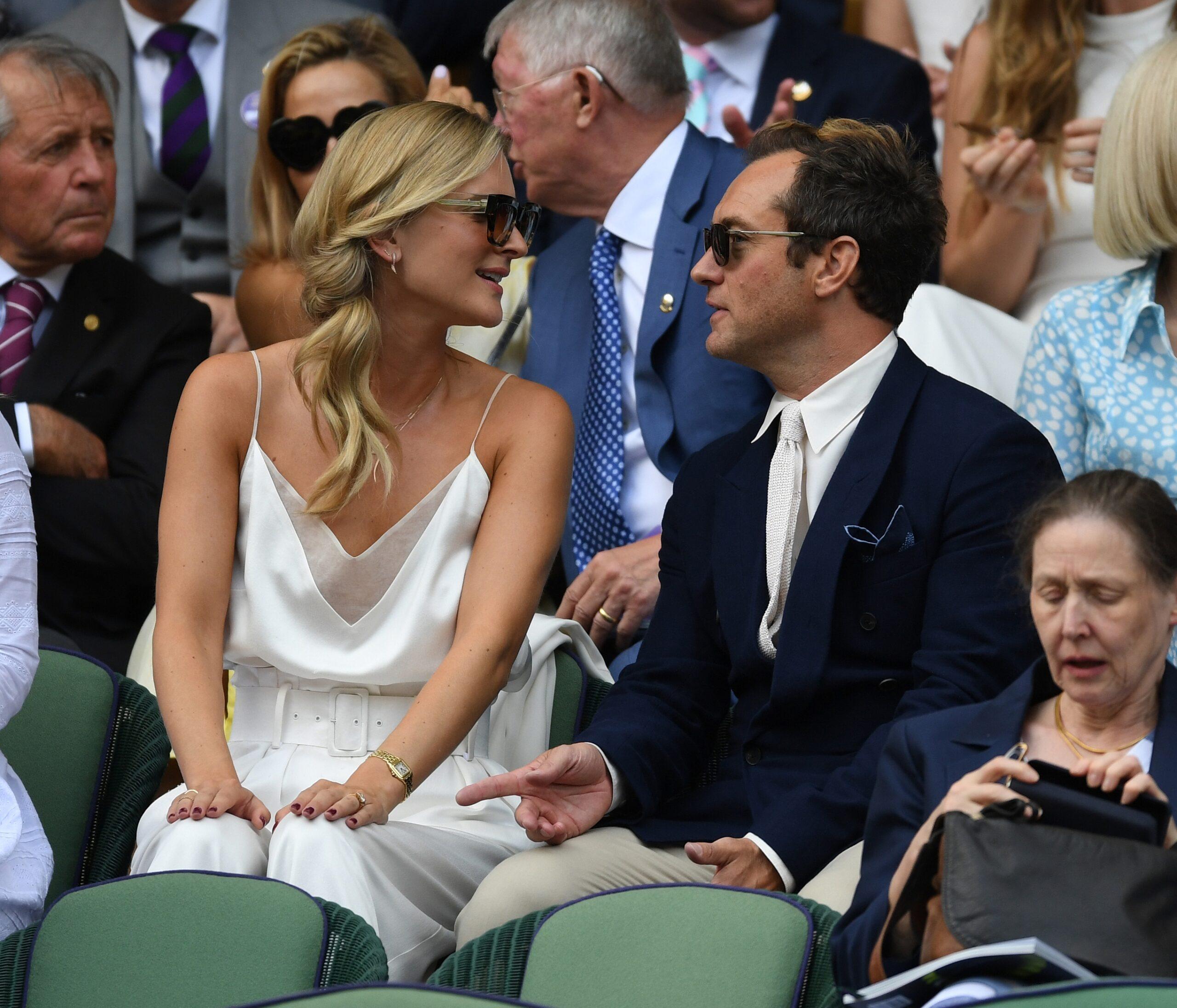 Law got married to his wife, Coan, in a low-key setting and only invited close family members, sidelining his colleagues and other celebrities.
Law spotted a blue corduroy suit for the wedding and paired it with a blue suede shoe to match, while Coan, 35, opted for a short wedding gown. The couple had the surprise ceremony at Old Marylebone Town Hall in central London, per The Blast. 
Coan is a behavioral psychologist and runs her own company, Stride, which specializes in improving employees' performance.
He Has Children With 3 Other Women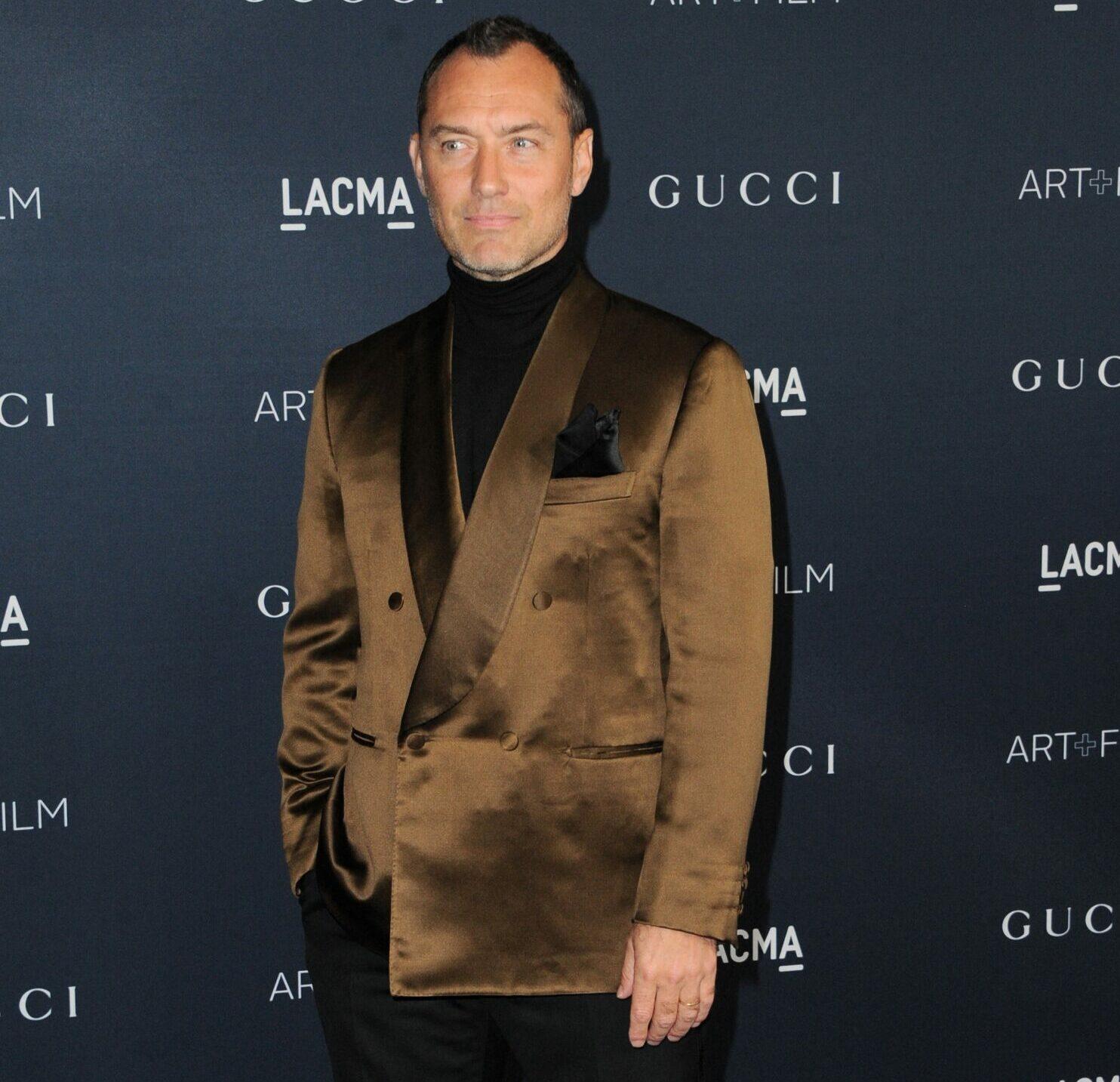 The actor's love life is well known, as he previously married actress and fashion designer Sadie Frost, but the couple divorced in 2003.
Law, 50, shares three children with Frost; Rafferty, 27, Iris, 22, and Rudy, 20. The "Talented Mr. Ripley" actor also has another child, a daughter, Sophia, 13, with model Samantha Burke and another daughter, Ada, 7, with singer Catherine Harding.
Law was also in a relationship with Sienna Miller but rifted apart after he was involved in a cheating scandal with his children's weekend nanny in 2006.
Upon the revelation of his affair, Law publicly apologized to Miller. "Following the reports in today's papers, I just want to say I am deeply ashamed and upset that I've hurt Sienna and the people most close to us. I want to publicly apologize to Sienna and our respective families for the pain that I have caused," he shared at the time, per The. Sun.
He added, "there is no defense for my actions which I sincerely regret and I ask that you respect our privacy at this very difficult time."
Sienna Miller On The Impact Of Jude Law's Affair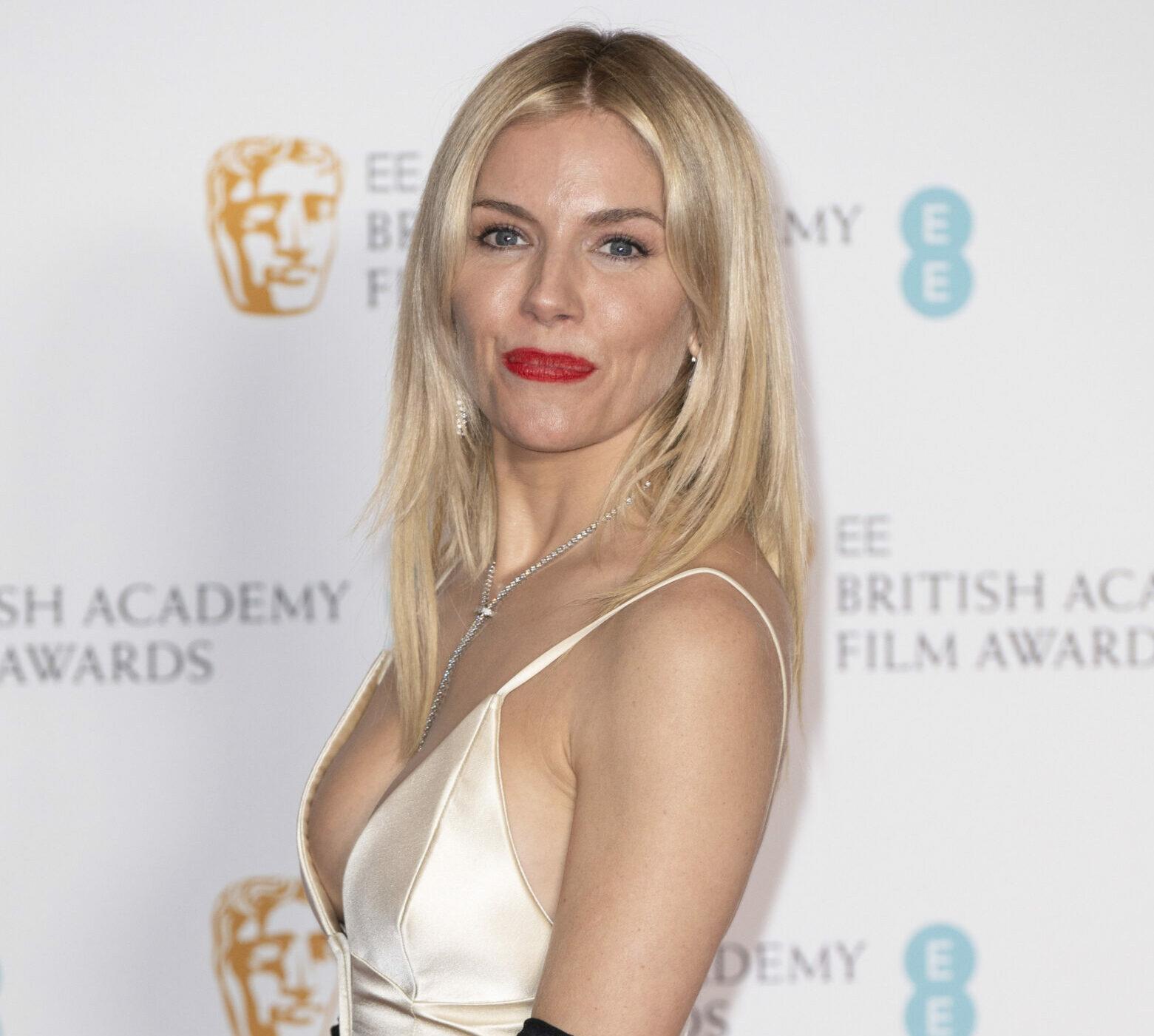 The "Enemy at the Gates" actor's affair with his children's nanny was brought to light in 2005, leaving his partner at the time, Sienna Miller, in a devastated state.
The pair reportedly met on the set of "Alfie" in 2003 and got engaged the following year, but the actor's cheating scandal rocked their relationship.
Miller later spoke to the Daily Beast about the impact Law's affair had on her life. "It was really hard. And the other thing was, it was at the height of all that paparazzi madness, and in London where there was an epidemic of bad behavior. They knew where I would be every night," she recounted.
"That was one of the most challenging moments I hope I'll never have to experience. Because with that level of public heartbreak, to have to get out of a bed let alone stand in front of 800 people every night, it's just the last thing you want to do," she added.
The pair briefly reunited after the breakup in 2009 before splitting again in 2011.