BellaThorne/Instagram
Bella Thorne's thigh gap needs to be seen to be believed. The 23-year-old actress, singer, and "Life of a Wannabe Mogul" author, hardly shy with her August 2020 OnlyFans join, has been parading her killer body all over TikTok and picking the skimpiest spandex to do it in. Bella, recently in the news for vacationing at the adults-only O'Tulum hotel in Mexico, was back in her L.A. home for this video, although the former Disney star is still out traveling. Check out the action below.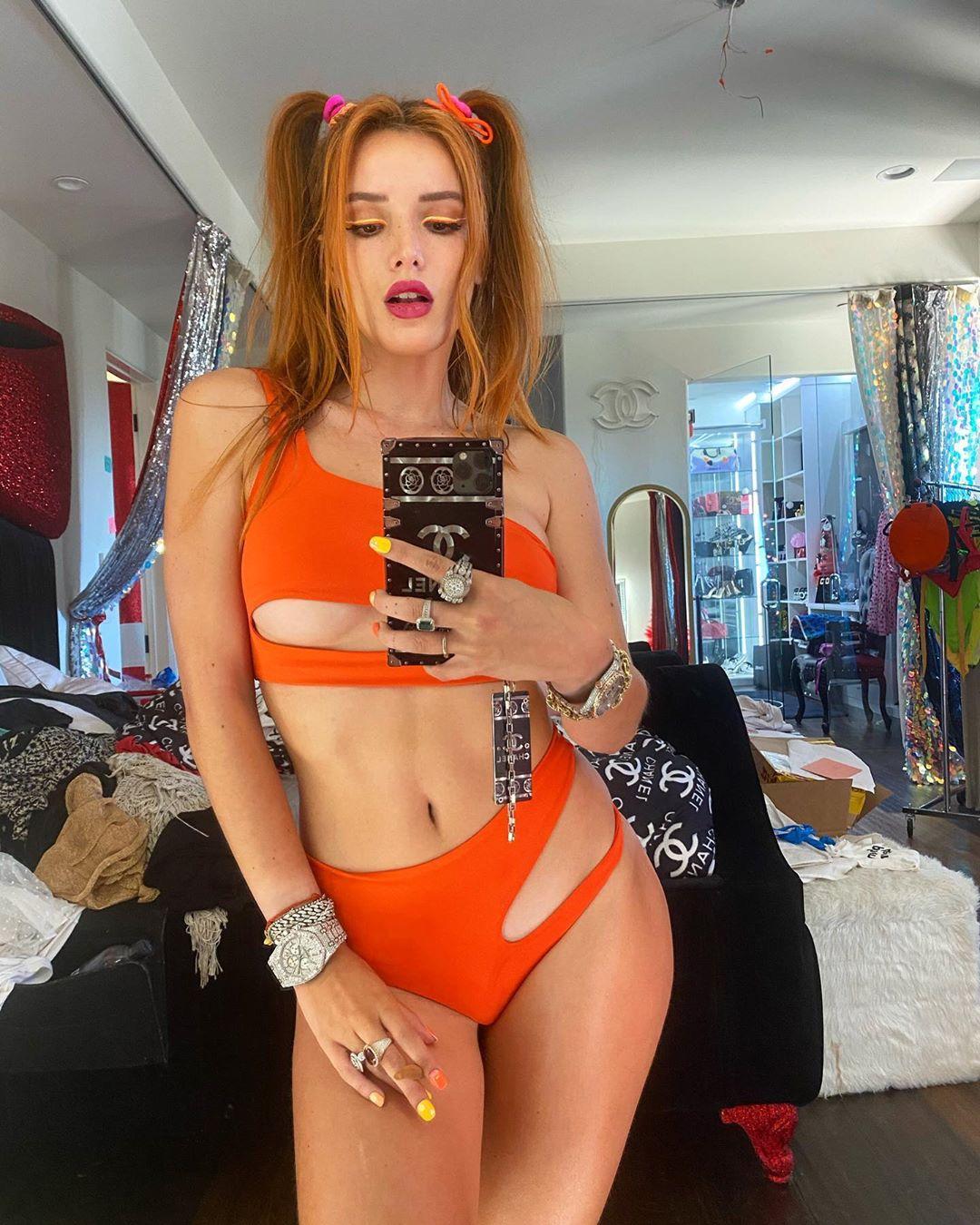 BellaThorne/Instagram
Scroll for the video. Bella, who was mega-slammed for her OnyFans join but nonetheless walked away a winner with her $1 million in 24 hours, was going more gen-z here. The "Shake It Up" actress' video, showing bopping and dancing, featured Bella and a female friend, with the two goofing around and twinning with their dance moves.
Bella, in tiny white shorts and a tank top that was just as tight, highlighted her killer thigh gap and her booty, with moves taking her on stairs and a kitchen counter.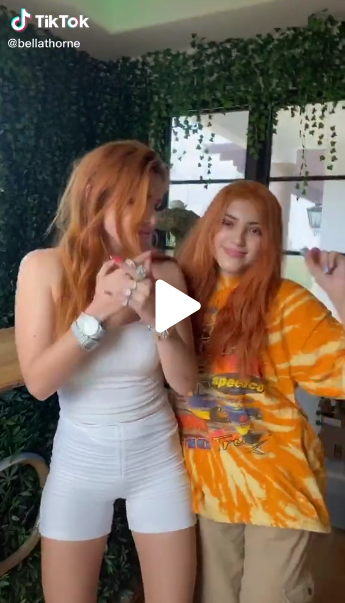 BellaThorne/Instagram
Bella, writing: "Miss u twin @itsahlyssa," got a "Miss u bebb" from her pal Ahlyssa Marie, with Bella promising the two would "hang when I'm back." Right now, Thorne is making headlines for bending over in bikinis for the Mexico paparazzi, also getting private rooftop photoshoots at her hotel courtesy of Italian pop star boyfriend Benjamin Mascolo.
Bella has also recently branched out into a new business, launching Content X, a social media influencer agency, one that adds to her multi-faceted career.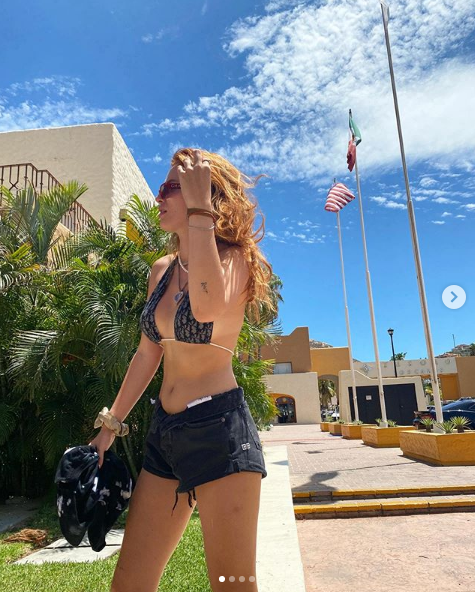 BellaThorne/Instagram
Click here for the TikTok – scroll for more snaps. Bella, who already runs her Forbidden Flowers cannabis line, said in a statement.
"I'm excited to create Content X for this generation's young creative forces and their social medium platforms. Content X will also specialize in identifying young writers, directors, etc. on social media to give them a platform to develop their skills, etc."
Herself an influencer and acting for brands including DSquared, Bella is seemingly nowhere near done with being "number 1" at everything. See her "WAP" gap bikini below!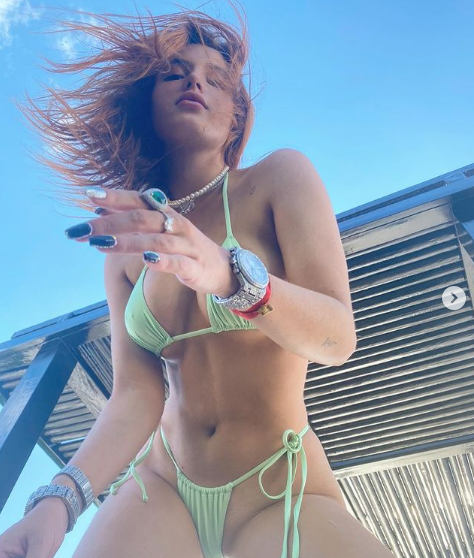 BellaThorne/Instagram
It ain't very covered up on Bella's Instagram, where recent bikini snaps saw the redhead pushing boundaries as she dangerously slid her bikini bottoms to the side. Bella is out in Mexico with hunky beau Mascolo and family members including her mom. The star has been jetting out to Mexico with Mascolo on account of him not being permitted to enter the U.S. for non-essential travel amid the global pandemic.
If you missed Bella selling weed in her underboob bikini, just scroll.