Rihanna is playing second fiddle when it comes to A$AP Rocky and their son's bond!
The pop icon and the rapper were blessed with their first child in May 2022, to the utmost delight of many. As a mother of one with another baby on the way, coupled with her excellent relationship with her partner, the nine-time Grammy winner could not have been more blessed.
However, nothing prepared for the close connection her son would share with his father.
Rihanna Marvels At Her Son's Obsession With His Father A$AP Rocky 
Ahead of her Super Bowl LVII Halftime performance on Sunday, February 12, Rihanna was interviewed for her feature in the March issue of British Vogue. During the conversation, she opened up about her pregnancy and post-partum while touching on her relationship with her son, whose name is yet to be publicly disclosed.
The 34-year-old billionaire felt lucky to have had a smooth delivery. However, it still feels surreal to her to have produced another human and leave the hospital as a family of three. Rihanna revealed that the initial days following the childbirth were quite challenging as the new parents just went through the motions of trying to adjust, but eventually, they got the hang of it.
She explained, "You walk into the hospital as a couple and leave as a family of three. It's nuts. And oh, my gosh, those first days are insane. You don't sleep. At all. Not even if you wanted to. We came home, cold turkey, had no one. It was just us as parents and our baby. Man, you're a zombie for the most part."
However, despite how difficult the first phase of parenting might have been, the "Rude Boy" songstress had the best partner by her side to navigate all that motherhood threw her way. Feeling grateful to have her partner by her side, she said,
"We're best friends with a baby – we have to be on the same page, but we've always kind of had that in our relationship."
The Fenty Beauty owner further explained that everything changed once a baby was in the picture. However, that has only made her and the "Fashion Killa" rapper closer. She admittedly remains amazed at the" undeniable" connection between the men in her life as she dished out her status in the father and son's beautiful relationship. She shared:
"I'm just sitting on the sidelines when they're together – I'm literally the girl trying to get into the boys club, waiting for my turn. He is obsessed with his father. And I'm like: 'Didn't I give birth to you? What is going on?'"
The Barbadian fashion designer added that whenever Rocky made eye contact with their child, he got overjoyed, like "he is on fire," making her deduce the magnitude of relationships between fathers and sons. 
"The whole thing they say about sons and moms, it's a myth," she pointed out. "Sons and fathers is crazy. I realized that the validation that you really need as a boy is from your father." Apparently, the "Praise The Lord" rapper always wanted a boy, even though he was open to any gender at first. Nevertheless, he got what he wished for, which she was delighted about.
It is no surprise that the Harlem-born record producer shares such a deep connection with his son as he already foresaw what kind of father he would be. Before the birth of the couple's only child — for now — A$AP Rocky spoke about his hopes as a father and how he intends to nurture their children.
As reported, he emphasized his plans to always tell his children to "never lose their imagination, even as adults, no matter what." This led him to admit that he actually had a thing for cartoons as he has watched several like "Teletubbies," "Blue's Clues," "Yo Gabba Gabba," "Peppa Pig," and "Baby Shark."
Additionally, the "Peso" rapper wanted to raise "open-minded" kids who would grow up into people who do not discriminate. "I'm not trying to describe a saint," he bolstered. "But realistically, I just want a cool child with cool parents."
The 'S&M' Songstress Talks Motherhood, Believes It Involves Lots Of Learning
Rihanna once more gave fans an insight into her life as a mother during the premiere of her "Savage x Fenty Show Vol. 4" lingerie show in November.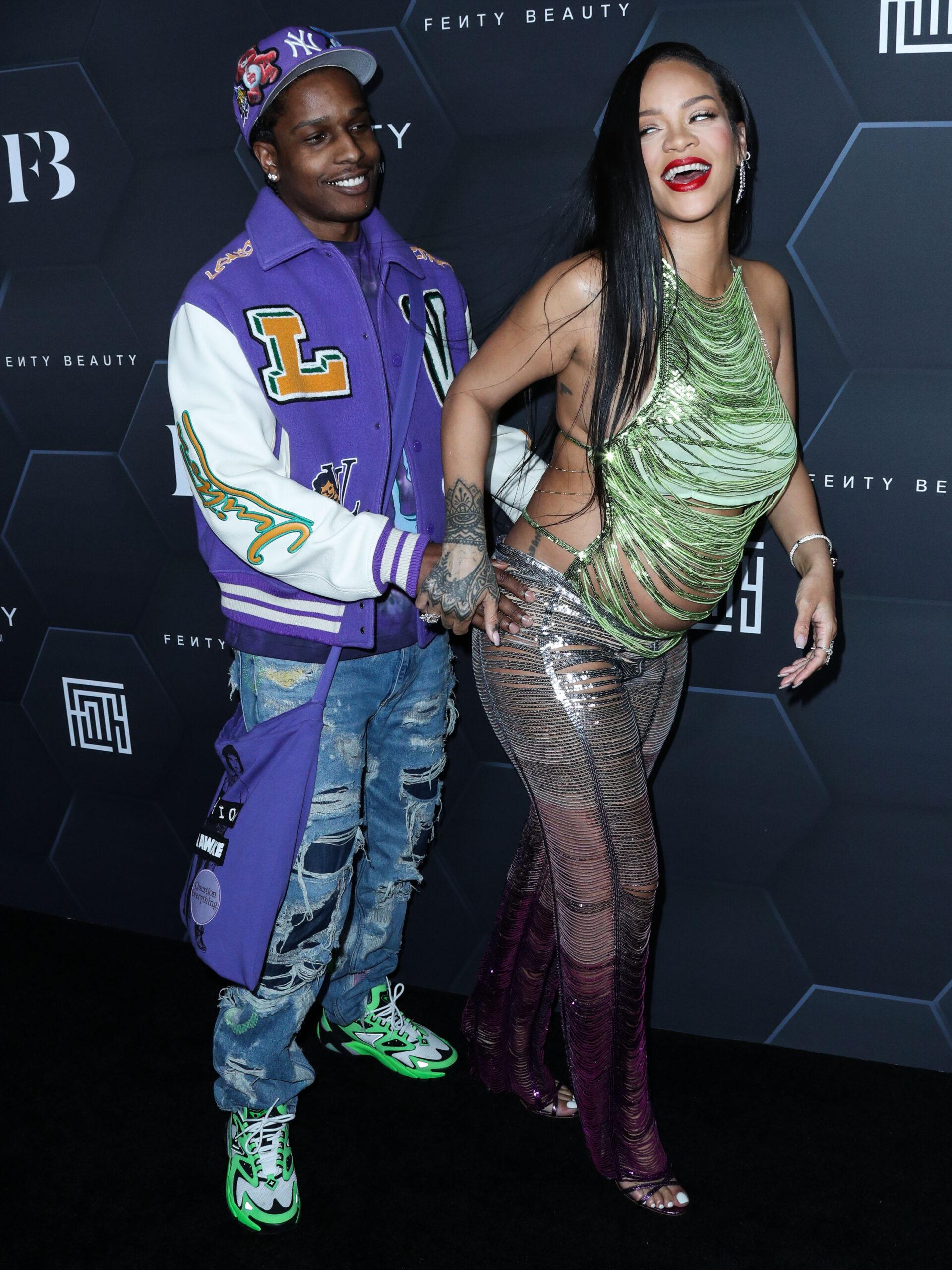 The Fenty Beauty founder described the experience as "wild, trippy as hell," adding that life started over when one became a parent considering it was "life that you've never known before."
As a mother, the "Work" vocalist has learned a lot as her baby tries to find his feet in a new world. She confessed:
"You look at him, and he's yours, but he's a stranger, and you're learning him as he's learning you and learning the world. When he looks at me in my eyes, my whole soul…I can't tell if it's cold or hot."