Ice-T totally understands why a random man was in awe of his wife, Coco Austin. 
This year's Grammy awards came with its versions of controversies, from Chris Brown having a meltdown over his loss to critics having a lot to say about Sam Smith's performance. But luckily, we don't have to worry about the rapper finding fault with another man staring at his wife. 
The rapper recently gave his response to the viral clip of an audience member giving his wife of more than twenty years an eyeful, assuring he wasn't even mad at that gesture.
Ice-T Pokes Fun At Man For Admiring Wife Coco Austin
The long-time rapper shared a video on Twitter from Sunday's awards show, capturing the whole ordeal happening right in front of him. In the clip, while standing in the audience, his wife, Coco, appeared to catch the attention of a fellow attendee.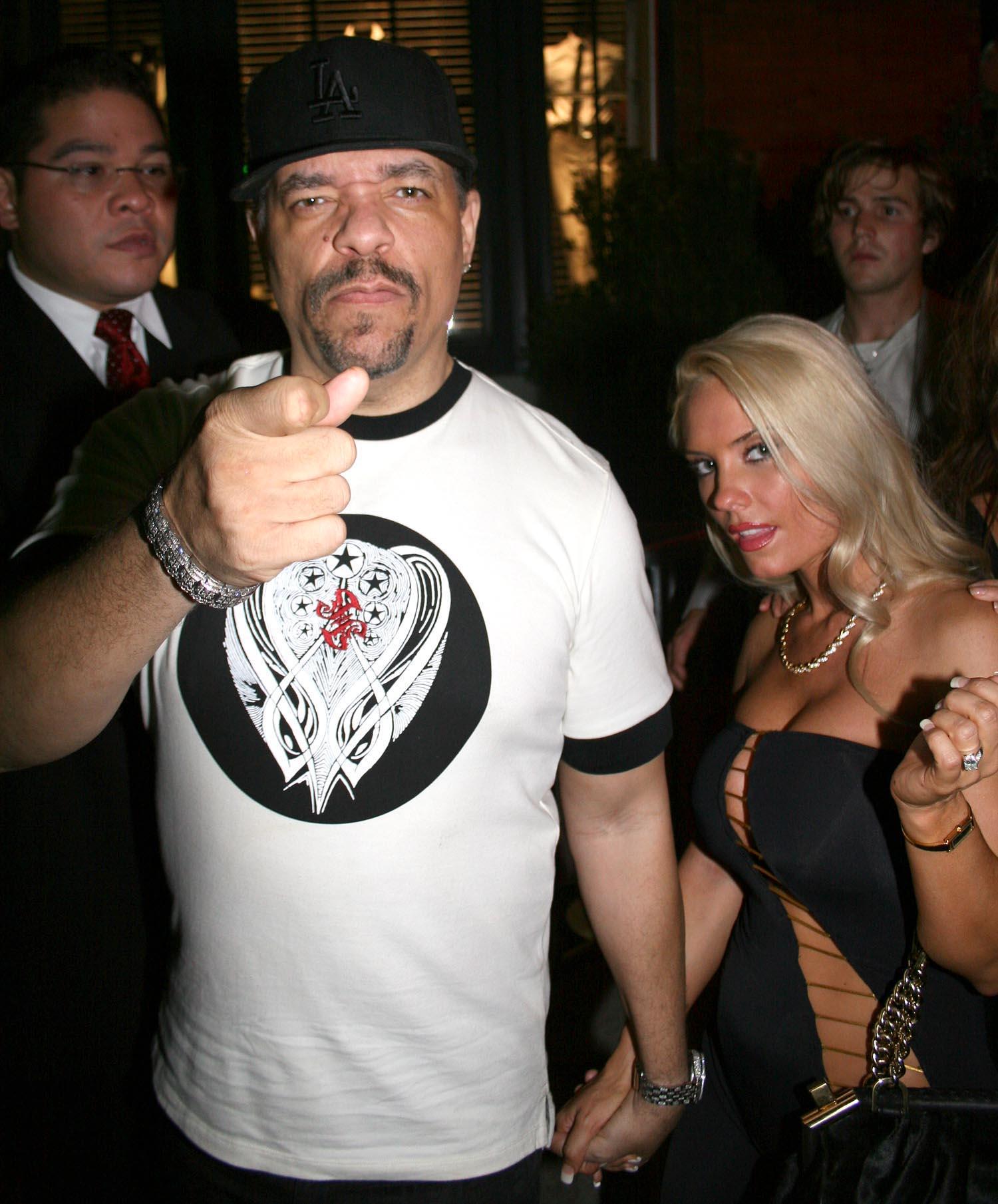 Though the individual acknowledged the actor beforehand, his fixation was on Coco's voluminous assets. However, the 64-year-old didn't appear distressed over the man's glare. In fact, he gets exactly why the man did it. "Lol… I love how the white dude looked at me then took time to check Coco out," he wrote. "I TOTALLY understand.."
In no time, the rapper's comment section was flooded with fans who found the moment hilarious. One fan tweeted, "If I may, for those who may not see what is really happening here. This is an outstanding display of a secure and self valued man. This plays a significant part as to why ICE-T and Coco have been together for 2 decades. When you're doing it right, everything is alright. Respect."
A second follower noted, "The pause he did, when looking at ur beautiful, intelligent wife, got me rolling.,, Dude lucky Fin didn't throw them handcuffs on him., for "creepy eye staring"..,🤭🤣😂."
Another netzen stated, "I think we all looked at Coco at some point and secretly wished we were IceT. I Love the fact you didn't allow another man checking out your wife to upset you. Your guys' love and faith in each other throughout the years are incredible. Keep treating her like the Queen she is!"
A fourth follower mentioned, "Yeah, Coco definitely demands attention. I'd bet you appreciate having some of that public pressure off of you. You guys looked great." Austin also reposted the clip on her Instagram Story, including a fan reaction that read, "I mean…look at her!!! I would be looking too and asking for the tips!"
The Law & Order actor's reaction doesn't necessarily seem shocking because he understands his woman's sex appeal. In late November, The Blast noted that the actress opened up about her intention to continue looking sexy while being a mother. 
Lol… I love how the white dude looked at me then took time to check Coco out…. I TOTALLY understand.. 💎 #2023Grammys pic.twitter.com/HkgFkz9G6V

— ICE T (@FINALLEVEL) February 7, 2023

During an interview with Tamron Hall, the mother-of-one stated that she is a champion for being sexy and fulfilling mom duties. She disclosed that she didn't think drastic changes had to be made after birthing a child. 
Austin said, "I think people thought, being Coco, I was gonna have a child and start dressing different [and] acting different, but it's like, I'm still myself but a motherly self." She continued, "I can still have my sexiness and still be a mother. I don't have to shut that down."
The reality star added that wearing tight clothes doesn't make her dumb. Also, she said, "This is the way I feel good."
Coco Austin Received Mixed Reviews Over Her Daughter's Twerking Video
The viral moment at the Grammys comes two months after Austin made headlines for her Christmas post. The 43-year-old was in the spirit of Christmas as she shared videos of her daughter Chanel and other family members in matching pajamas.
One video in the upload showed the family having a good time as her seven-year-old twerks for the camera.  The caption read, "Gotta love family time! The adults in our family were doing a TikTok and Chanel runs out in the middle to bust a move to make us laugh.. She loves to joke #tinabobsburgers #bobsburgers #tinabelcher #dancemoves."
However, the post attracted comments of both support and dismay from her fans. One fan commented, "Coco has the most genuine heart… this baby is having fun with family… other cultures do this and it's completely normal. Mind your own kids." Another compared Chanel's dancing to Tina from "Bob's Burgers" writing, "Baby girl out here like Tina on Bobs burgers 🤣🤣🤣 this was too cute."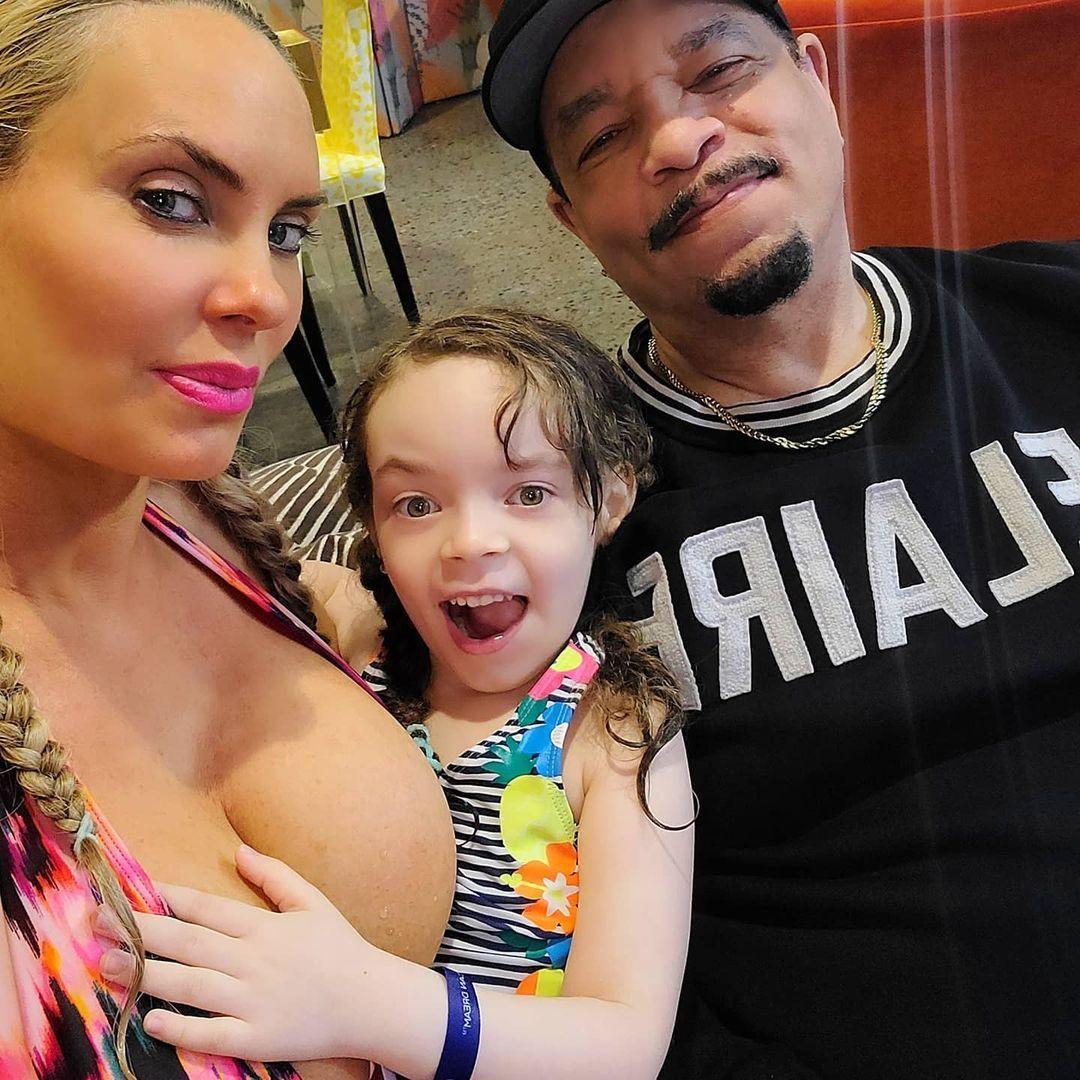 A third fan wrote, "Just a child having fun PLEASE stop making this bigger than a child having fun❤." As mentioned, others were displeased with one writing, "SMH just whyyyy, this is not okay!" Another unimpressed person wrote, "Not a good look at all 😮."
"don't find this ok, especially on social media. There's so many sick minds out here, this child's safety and privacy should be kept better. But, to each their own," a third follower mentioned.