Following his unwarranted tirade, Chris Brown has done his due diligence and apologized to Robert Glasper.
It happened that both musicians had been nominated for Best R&B album at the Grammy award ceremony with the likes of Mary J Blige, Lucky Daye, and PJ Morton. However, Brown's "Breezy" album lost out to Glasper's "Black Radio III," and he was not pleased with the loss.
The 33-year-old proceeded to voice his anger immaturely, shading the renowned pianist in several posts on his Instagram. Following the widespread dissatisfaction with his online diss toward the winner, the "Run It" singer decided to chew back his words as he apologized to the musical arranger on Instagram via his DM.
Chris Brown Apologizes to Robert Glasper for His Shady Remarks
The "Go Crazy" crooner took to his Instagram Story to reveal the direct message he sent to the 44-year-old on Monday, where he sought forgiveness for the "really rude and mean" behavior he displayed.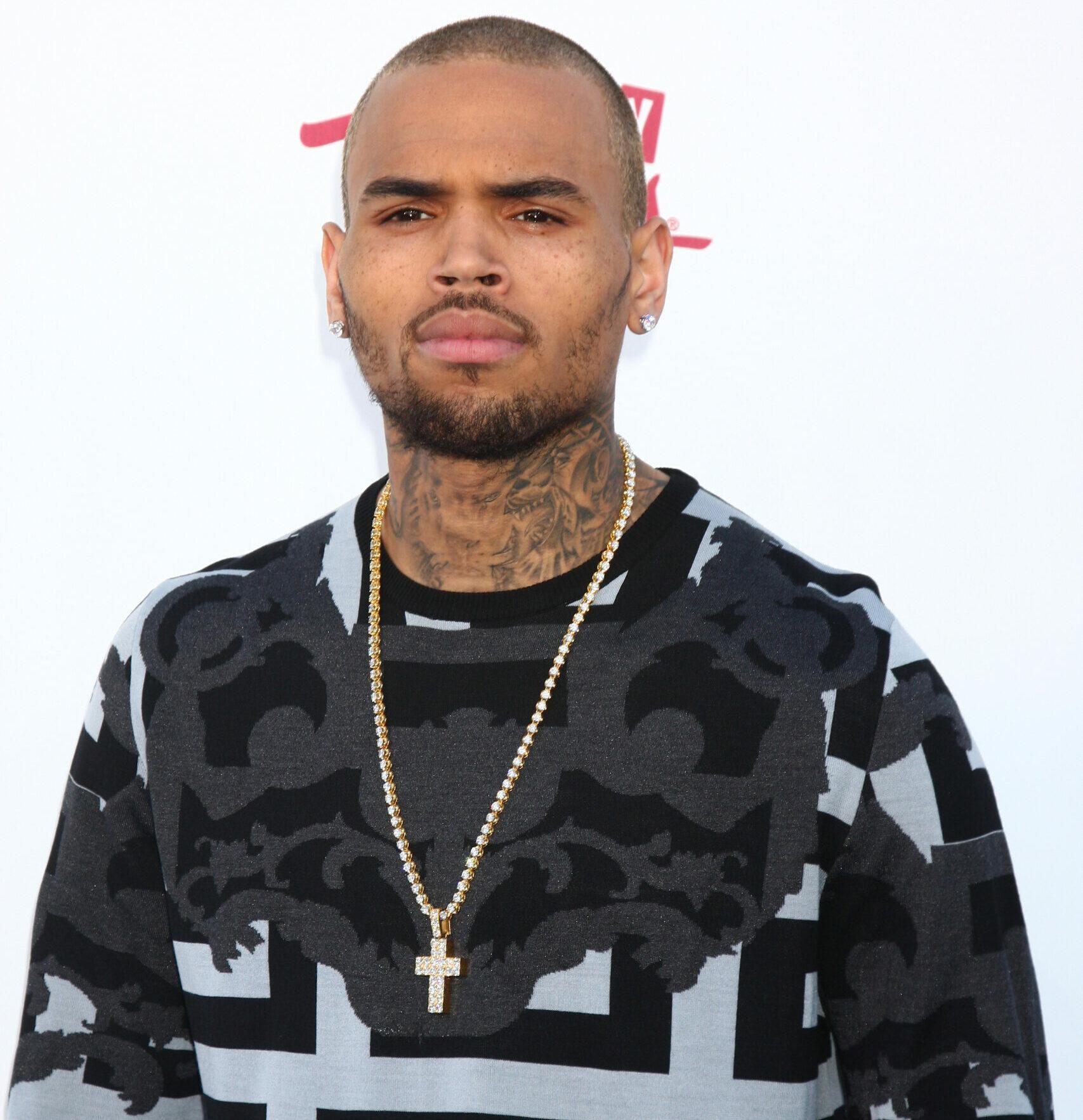 Brown wrote, "Congratulations my brother.. I would like to apologize if you took offense to my reaction at the Grammys…you were not the intended target and I know I came off really rude and mean." Afterward, he appreciated the artist's talent and immediately tried to divert the blame onto the Recording Academy.
"THE ORGANIZATION ISN'T DOING US BLACKS OUR DUE DILIGENCE. YOU AND I SHOULD never be in the Same category," he declared, "Two totally different vibes and genres. So from one black man to another…CONGRATULATIONS. Hope you are able to feed your family for life. God bless my G."
As previously reported, the songwriter had a bizarre reaction after losing to the four-time grammy winner. The "Under the influence" singer started his rants by writing in all caps, "Who the f*ck is Robert Glasper," with a crying-laughing emoticon. He then sarcastically added, "I gotta get my skills up…Ima start playing the harmonica."
In a separate post, he posted an edited image of himself playing the harmonica with the accompanying caption, "New Level Unlocked! Harmonica Breezy." Furthermore, the actor reposted a TikTok video of one of his long-time supporters claiming he was cheated out of the award.
Brown is no stranger is no stranger to making a fuss when things don't go his way with award ceremonies. He went on a rant when his highly anticipated MJ Tribute performance got canceled by the AMAs at their 50th award ceremony last November.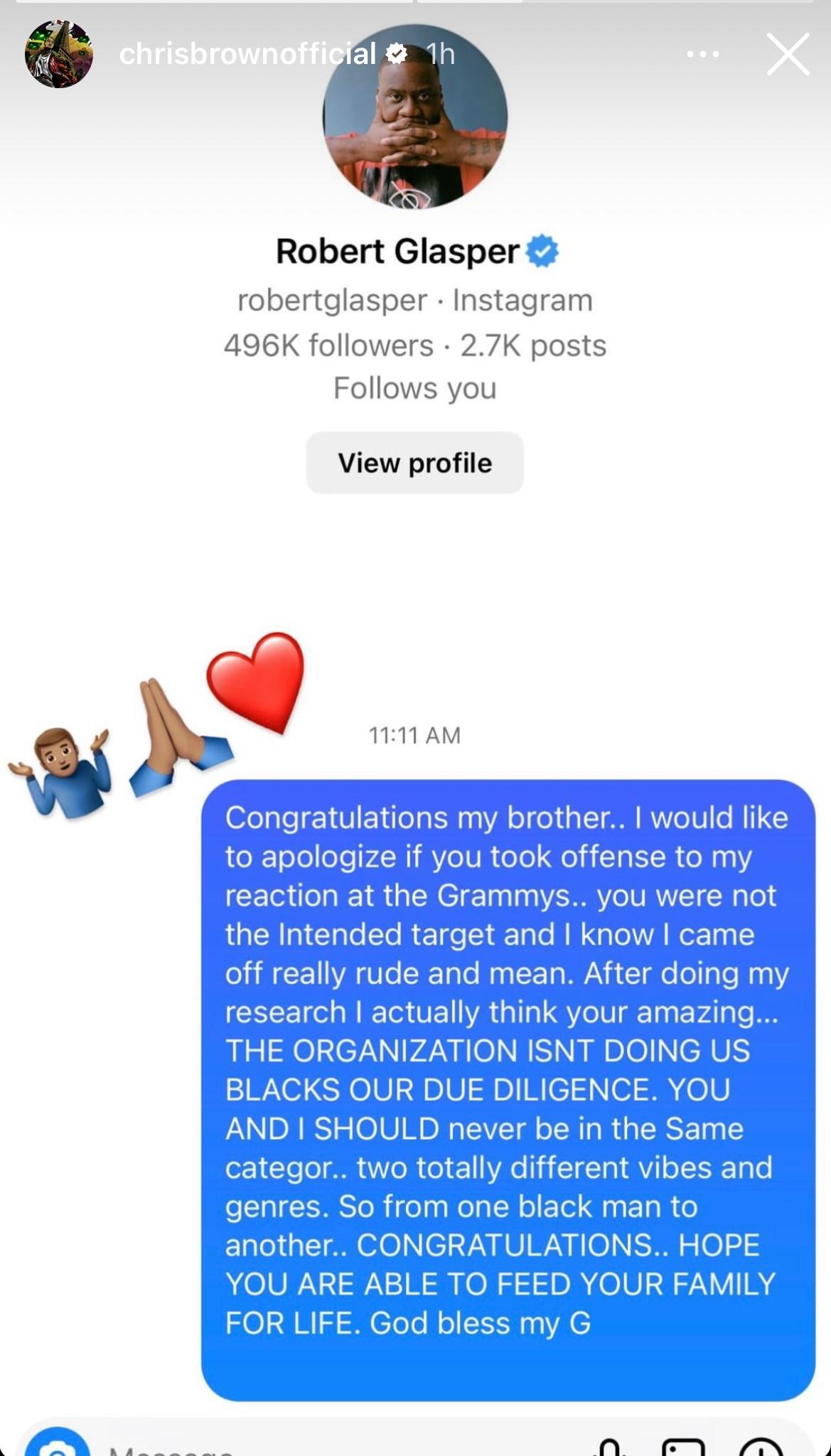 The Virginia native posted a clip that featured him practicing his routine for the event alongside an angry caption that read, "U SERIOUS?" WOULDVE been the ama performance, but they canceled me for reasons unknown."
Still displeased by their actions, he further aired his thoughts by dropping a simple list of things that shouldn't be messed with. He wrote, "3 things to live by," before adding, "Don't mess with my kids, Don't mess with my family (blood or not), and Don't mess with my 💰💵💴."
Chris Brown In Muddy Waters For Canceling Benefit Concert
Last July, Breezy, as he is often called, made headlines for another wrong reason. As reported by The Blast, a  local businesswoman named LeJuan Bailey sued the famous singer for bailing out of her charity concert after making the necessary payments. 
The real estate investor expressed through a statement that she paid Brown for her "One Night Only Benefit Concert," which was set up to raise funds for people whose properties were damaged and destroyed by Hurricane Ida and Nicholas in Louisiana, South East Texas, and Houston.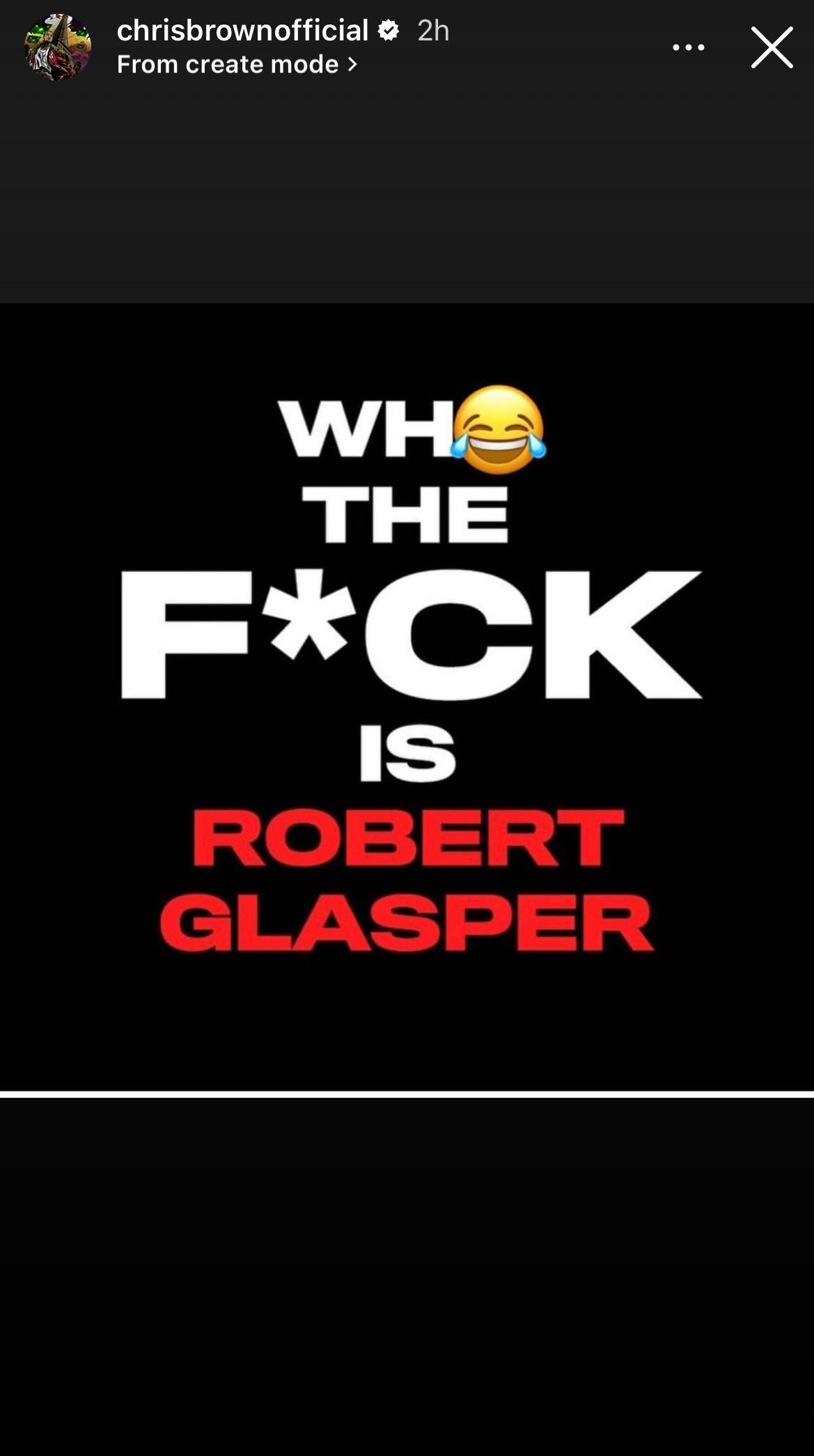 Bailey reportedly paid the "Loyal" singer the sum of $1.1 million as an advance fee and completely fulfilled his request for a private plane and accommodations. Still, he failed to attend the event and even refused to refund her money.
Parts of the statement read, "I acted in good faith and sponsored this concert out of love and respect for residents in need. I am appalled that Chris Brown refuses to refund my money for a show he did not appear to after we announced our show and sold tickets."
She continued, "At this point, it is my humble belief that Chris Brown's actions are parallel to pure theft. He has the unmitigated gall to take my money, stand up the residents of Houston, then return to the city to perform on August 17, 2022. My message to Chris Brown: We will not sit back and allow you to disrespect the victims of Hurricane Ida and Nicholas in need." 
With all these accusations that came his way, the "No Guidance" singer and his team never responded to the claims.