Lizzo's Grammy win for Record of The Year for "Special" is a big deal on its own but did you know the crazy history behind it?
Lizzo Is The First In A Long Time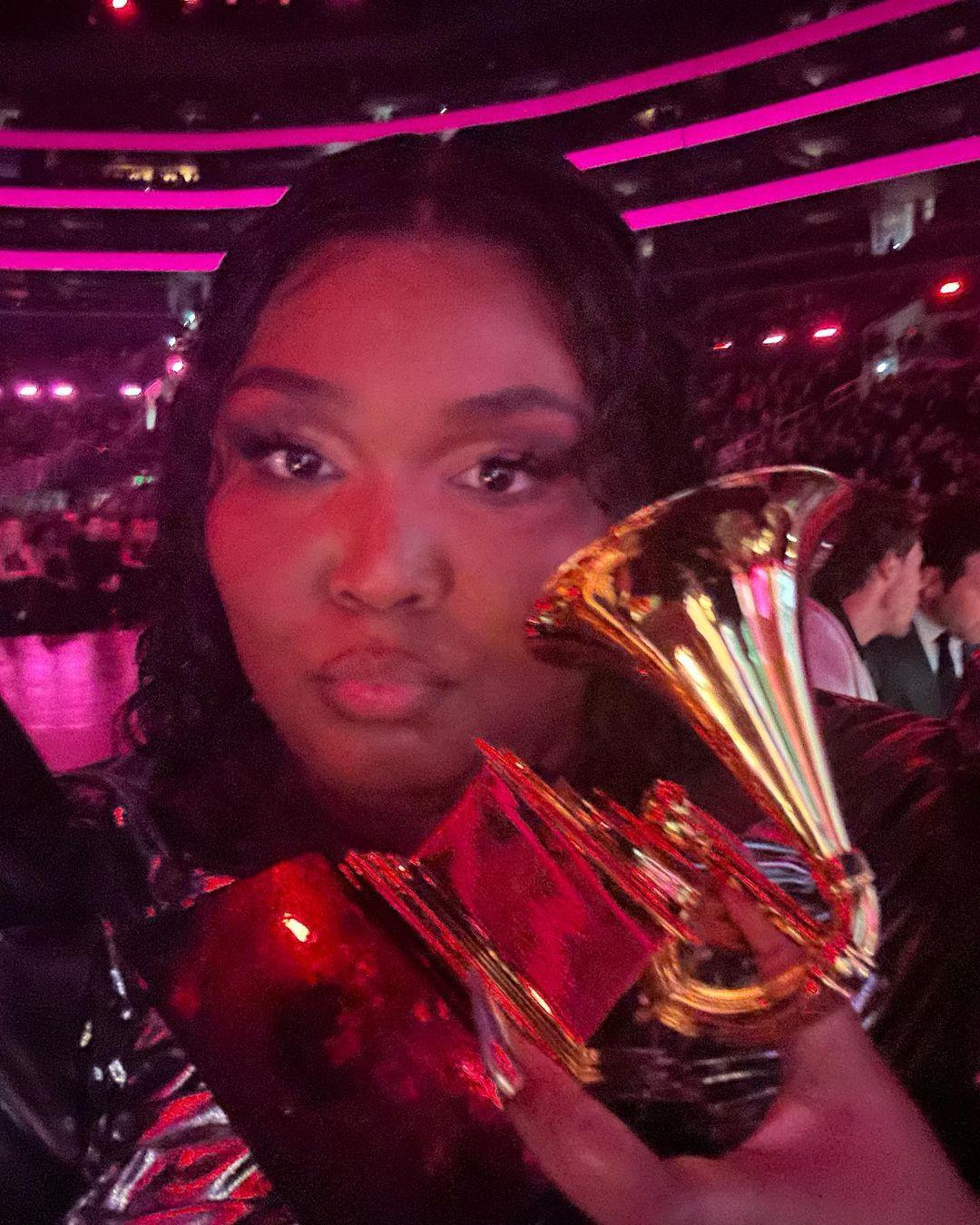 The win pulled Lizzo up on stage to share her joy and tears regarding her win at the 2023 Grammys. The "Truth Hurts" singer was even more impressed with herself when realized just how little black women have won in the category.
Lizzo has continued to document her epic night not only did she continue the debut of her man, but she won an award and got to hang out with Adele all night. She also shared an interesting fact about the category she won.
"The last time a black woman won Record of the Year was Whitney Houston for 'I Will Always Love You'… I don't take this lightly. Thank you," wrote the singer in her latest IG post.

Lizzo Is Making History
Yeah, it's kind of crazy that the last time a woman of color won Record of The Year was Whitney Houston for her hit "I Will Always Love You" that was way back in 1992 when she recorded it for the film, The Bodyguard that she starred in alongside Kevin Costner.
Let that sink in, 1992, and not one other woman of color has won in that category? Feels like a weird step backward. Hence why Lizzo would feel so protective of the win. She shared a few photos of the envious night; one of her holding her Grammy for ROY, another with her tablemate Adele, and a selfie with her man Myke Wright.
Lizzo's followers and celeb friends were also shocked to hear this news but thanked the flutist for bringing awareness to it.
Lizzo's Black History Month Win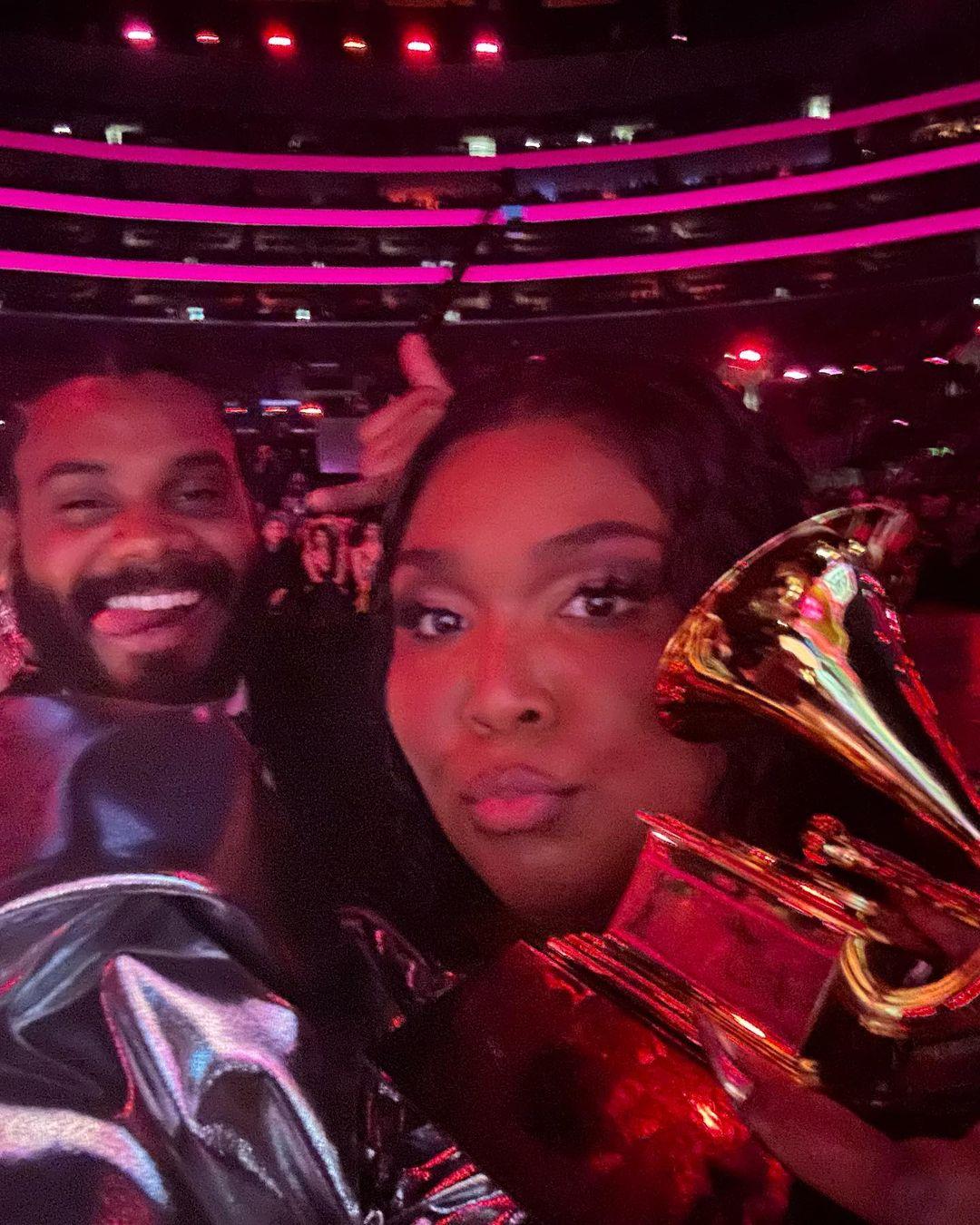 The "About Damn Time" singer was hyped up in her comments from fellow singers like SZA who admitted to screaming at top of her lungs about her bestie's win. "The high pitched scream is me 😂and I can't believe you can hear it from across the room 😭😭😭 sorry not sorry .. I cried. ❤️ you deserve it ALL love you."
Lori Harvey congratulated her along with Kristen Bell, Joy Oladokun, Leighanne Pinnock, and Billy Porter. Many of her fans followed suit but also reminded her that having the honor after Whitney was an honor in itself.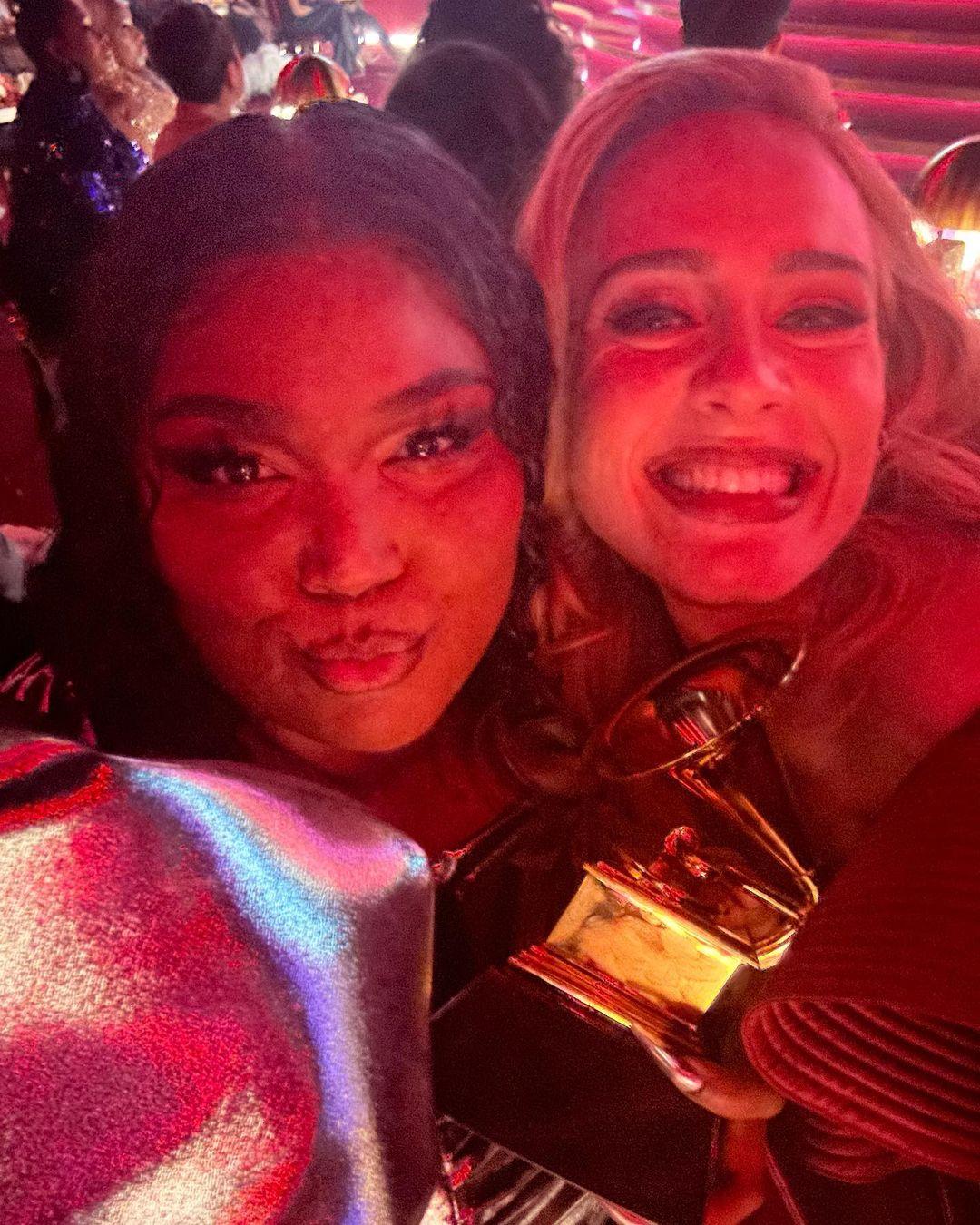 "You are an ICON so proud of you congratulations, and well deserved ❤️" wrote one fan. "And During black history month! You stay winning," noted another fan. "You earned this s**t!" exclaimed another.
One fan found it inspiring. "WELL DESERVED!!! We are so lucky to have you and your music shaping our lives. You really do make the world a better place!! ❤️"
One follower let Lizzo know that the late, great Whitney would approve. "WHITNEY WOULD BE SO PROUD OF YOU."
Besides celebrating the win, Lizzo looked like she was having the most fun at the awards ceremony. Every time the camera glances over at her table, she was laughing, giggling, and having a great time. How can you not when sitting next to Adele?