Kai Milla / Instagram
Fashion designer and model, Kai Milla, is making the most of the holiday season and squeezing in those last moments of the pandemic-stricken shopping season to pick up an extra gift or two for family and friends. Milla, who is the ex-wife of music legend Stevie Wonder and mother to two of his children, was seen out in West Hollywood on Christmas Eve with a friend at the store of French fashion designer, Isabel Marant.
Check out the photos below!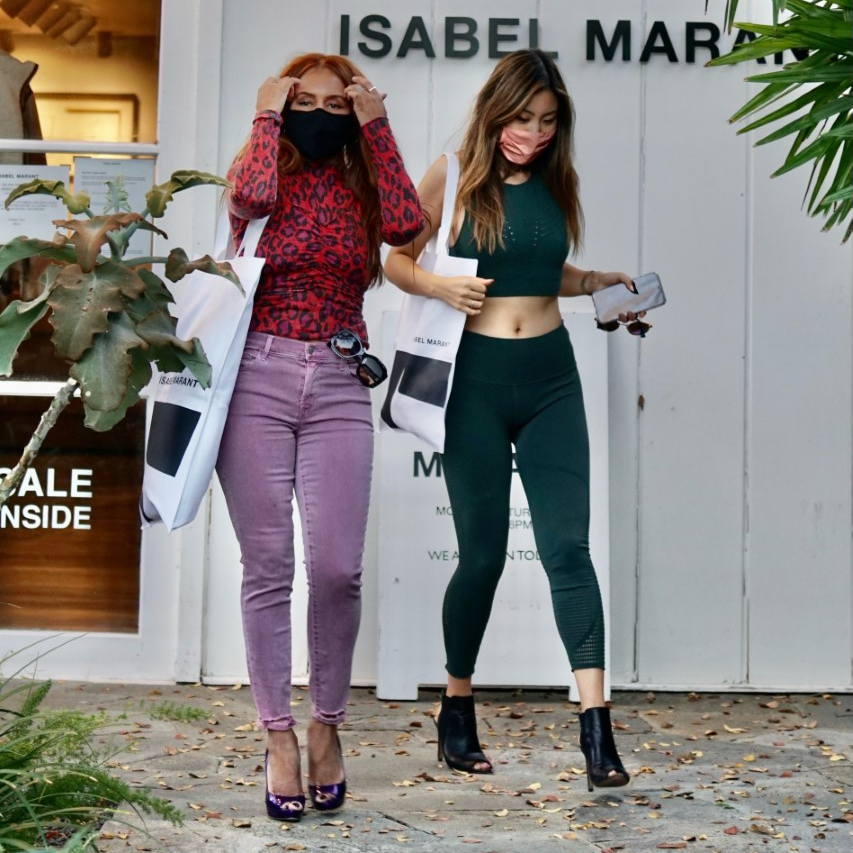 Kai Milla / 52 West
Kai Milla flaunted her curves in a red animal-print top and skintight pair of lilac jeans. To complete her look, the fashionista wore a killer pair of purple stiletto shoes. Her friend, Geummy Lee, showed off a fit physique in a green activewear set. As is the norm now, both women also wore masks over their face during the shopping trip.
It's unclear what the ladies purchased, but Kai and her friend obviously found something that caught their eye as they left the chic fashion store carrying bags full of treasures.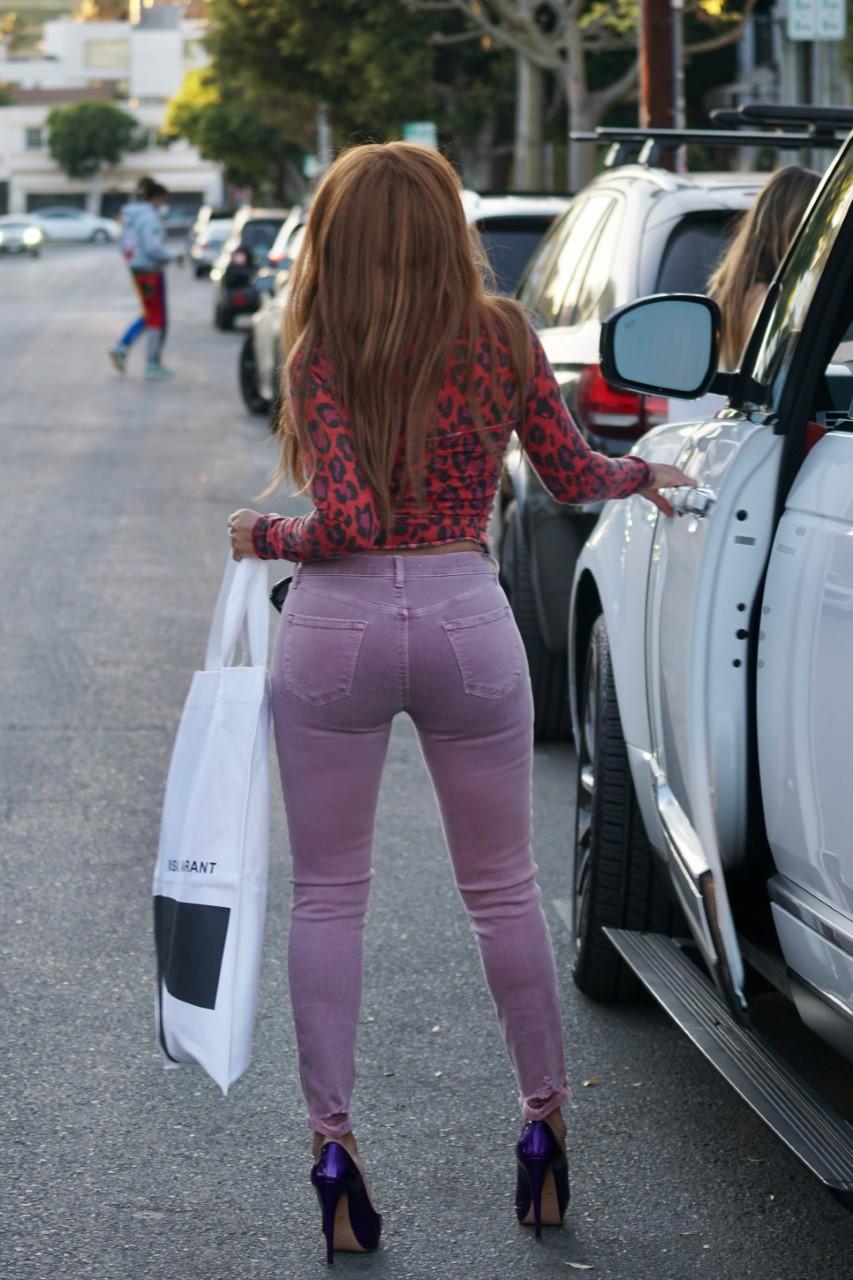 Kai Milla / 52 West
Kai Milla first moved to Los Angeles back in 2000 after tying the knot to musical icon Stevie Wonder during an intimate ceremony in The Bahamas. They had two children, Kailand Morris and Mandla Morris, before divorcing in 2012.
Although her relationship with Stevie Wonder made headlines, Kai has also built up a name for herself as an authority in the fashion world and has worked with such stars as Rihanna, Eva Mendes, Halle Berry, Oprah Winfrey, Salma Hayek and Olivia Wilde.