Philadelphia Eagle's star Jason Kelce's wife Kylie won't be missing out on seeing her husband play in this year's Super Bowl despite being ready to have the couple's third child.
While talking with his brother, Kansas City Chiefs star Travis Kelce, on their podcast "New Heights With Jason and Travis Kelce," the two Super Bowl bound brothers talked about Kylie's special guest at the game.
Kylie Kelce Is Bringing Her OB/GYN To The Big Game!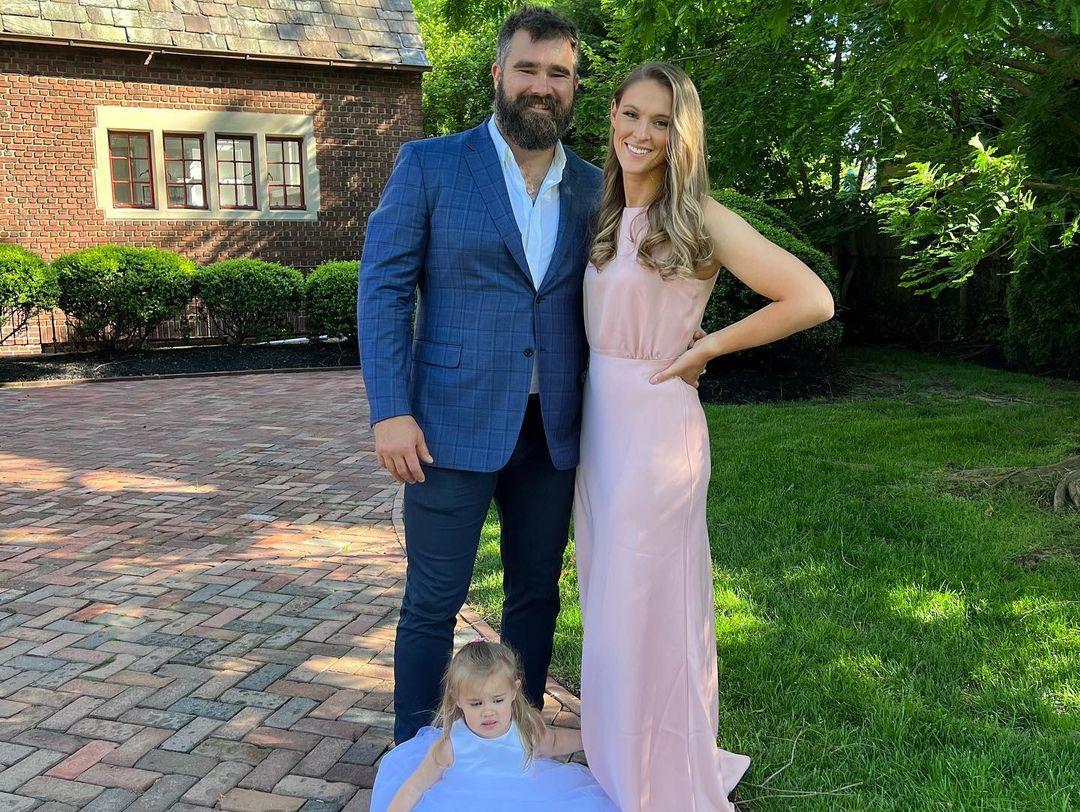 During the recent podcast episode, Jason and Travis had a conversation about what family members are going to the game they've dubbed the "Kelce Bowl."
"Are mom and dad sitting on your sideline? Are they sitting on my sideline?" Jason, 35, asked. Travis, 33, replied, "We do have to figure that out because we each get a certain amount of tickets, and I feel like you're going to have more of a family-oriented thing."
Jason shared that he's bringing his wife and her parents, and the couple's two girls, Elliotte Ray, 22 months, and Wyatt, 3. "Kylie's bringing her OB because she's going to be 38 weeks pregnant at the game," Jason said. "That could be a super Kelce Bowl. If she has a baby in the stadium, it's officially scripted."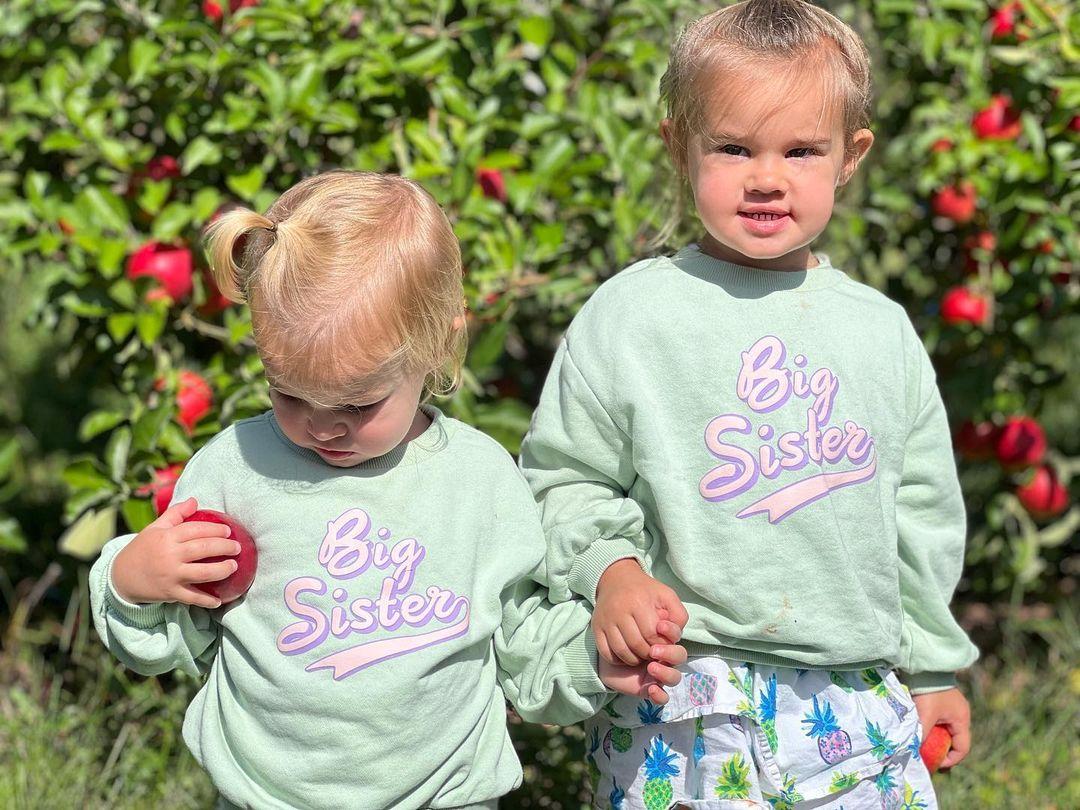 Jason and Kylie's 3-year-old was recently practicing her cheerleading and Jason caught it on the baby monitor and shared it on Instagram. In the video, Wyatt is heard chanting, "E-A-G-L-E-S, Eagles, yay!" as Jason jokingly questions, "What have we done?"
He captioned the adorable moment, "Apparently Wyatt is pretty pumped about the Eagles win last night too. Woke up to her singing the entire fight song this morning in her crib."
View this post on Instagram
Jason And Travis Kelce Make History As The First Brothers To Face Off In The Super Bowl
View this post on Instagram
Super Bowl LVII is the culmination of a three-decade long sibling rivalry for Jason and Travis. Their mom, Donna, told Fox affiliate WDAF-TV that the two have always been competitive since an early age, but this game brings that competitive nature to a whole different level.
"Yeah, it's a lot of broken windows, a lot of, you know, crashes, a lot of fighting. They were very, very competitive from a very early age," she said. "And Travis was always the one that was the instigator because he wanted his brother's attention."
For the sibling's family, it's a dream come true that they both made the Super Bowl, but it might be a tough game for the family supporting both of them at the same time. While each of them has won a ring before, only one can this time around.
"It's your hopes and dreams coming true, but it's your worst fears," Donna told Fox Affiliate WJW. "You know, somebody's gonna go home a loser, and neither one of them lose very well." Their father, Ed, added, "Thank God they're both on offense, probably rules out any fist fights."