Delilah Belle Hamlin threw some fun shade at her mom Lisa Rinna after they all attended the 80 For Brady film premiere.
Lisa Rinna Wore A Statement Piece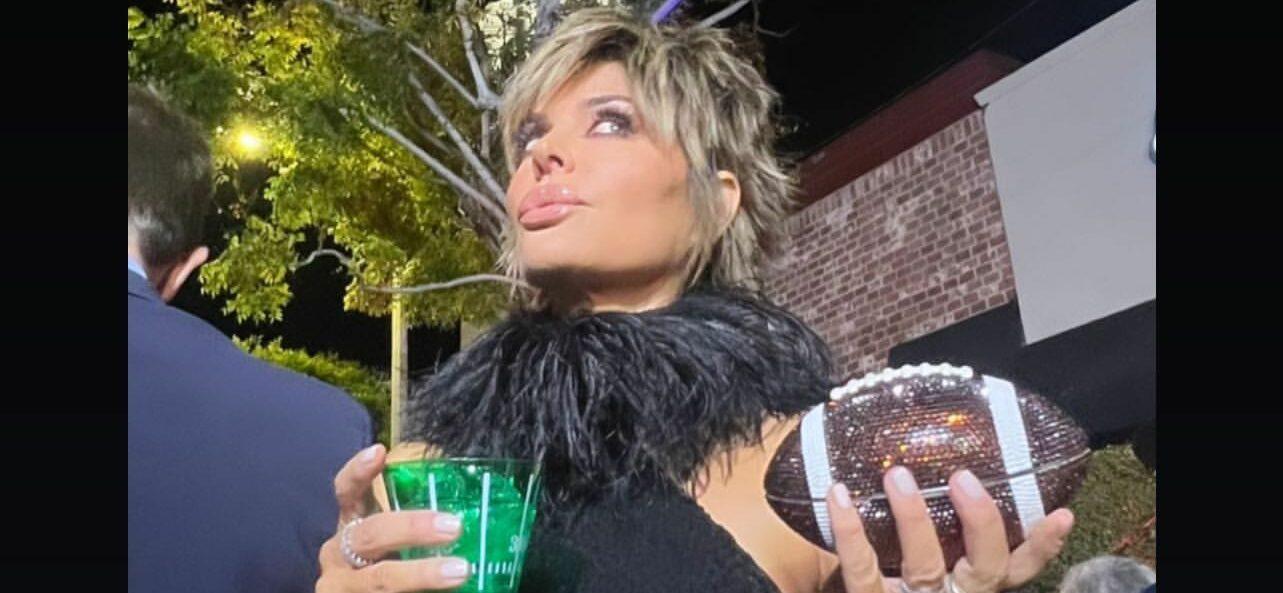 Rinna, Delilah, and Harry Hamlin made it a family night for the film premiere. The women looked gorgeous, and Rinna stood out with a black floor-length dress covered in sequins. It was sleeveless with a turtleneck. Around the neck is black feathers pointing downwards.
Rinna shared the night with her followers on Instagram with a series of photos featuring Rinna, Tom Brady, a star of the film. She captioned the photos, "What a Great Night Celebrating 🏈" she tagged her hubby, daughter, Tom and several other actors in the film.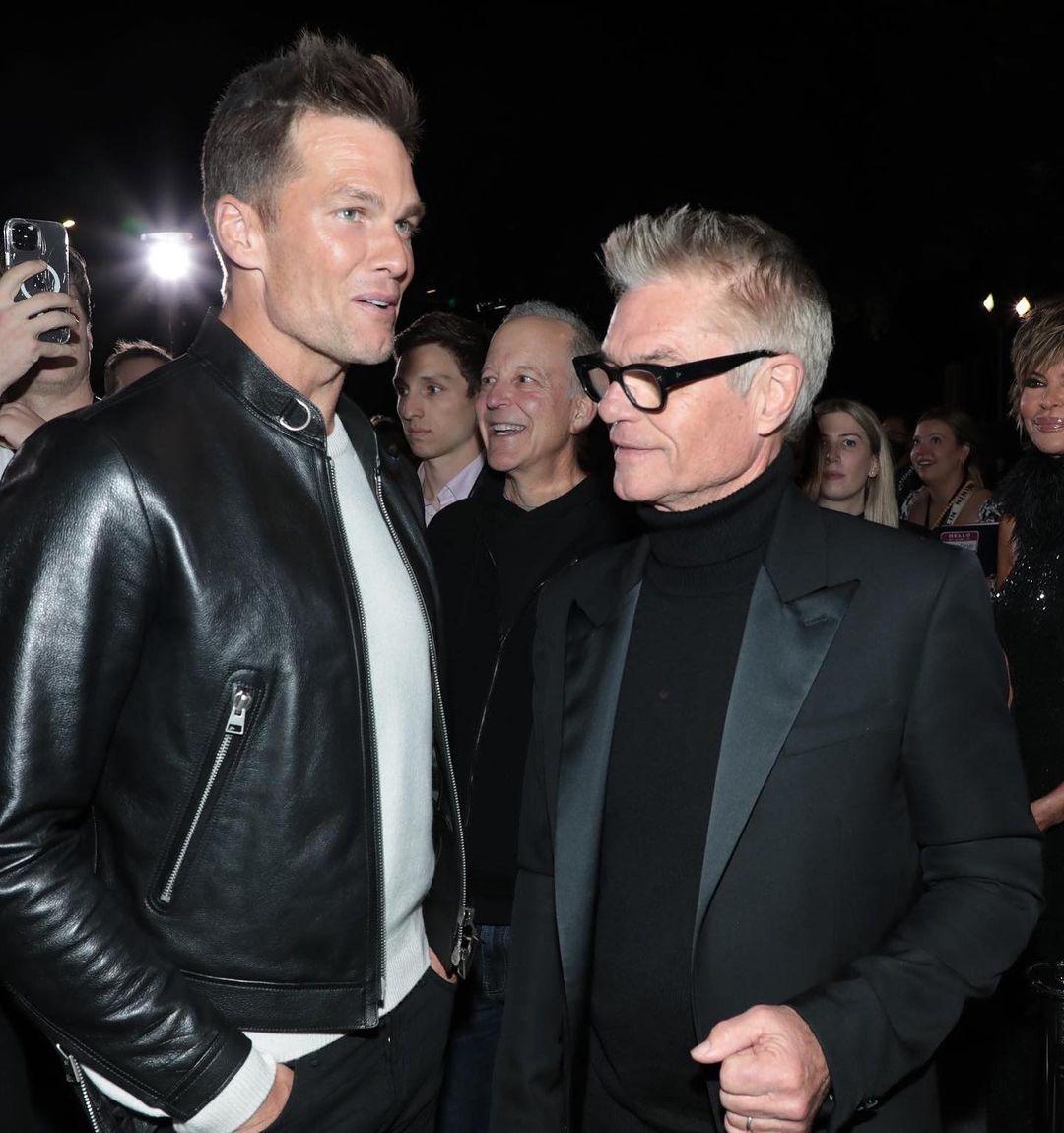 Rinna's fans were loving the look (as they should, she slayed) praising her in the comments. "Lisa Rinna killing it as per usual. Can't get any better than that 🙌," wrote one. "KILLING THE GAME HUNNI YAAS," chimed in another. "You look incredible," wrote another.
The fans loved it but to Delilah, she looked like a classic animated character, and she let her mom know.
Lisa Rinna Should Play Yzma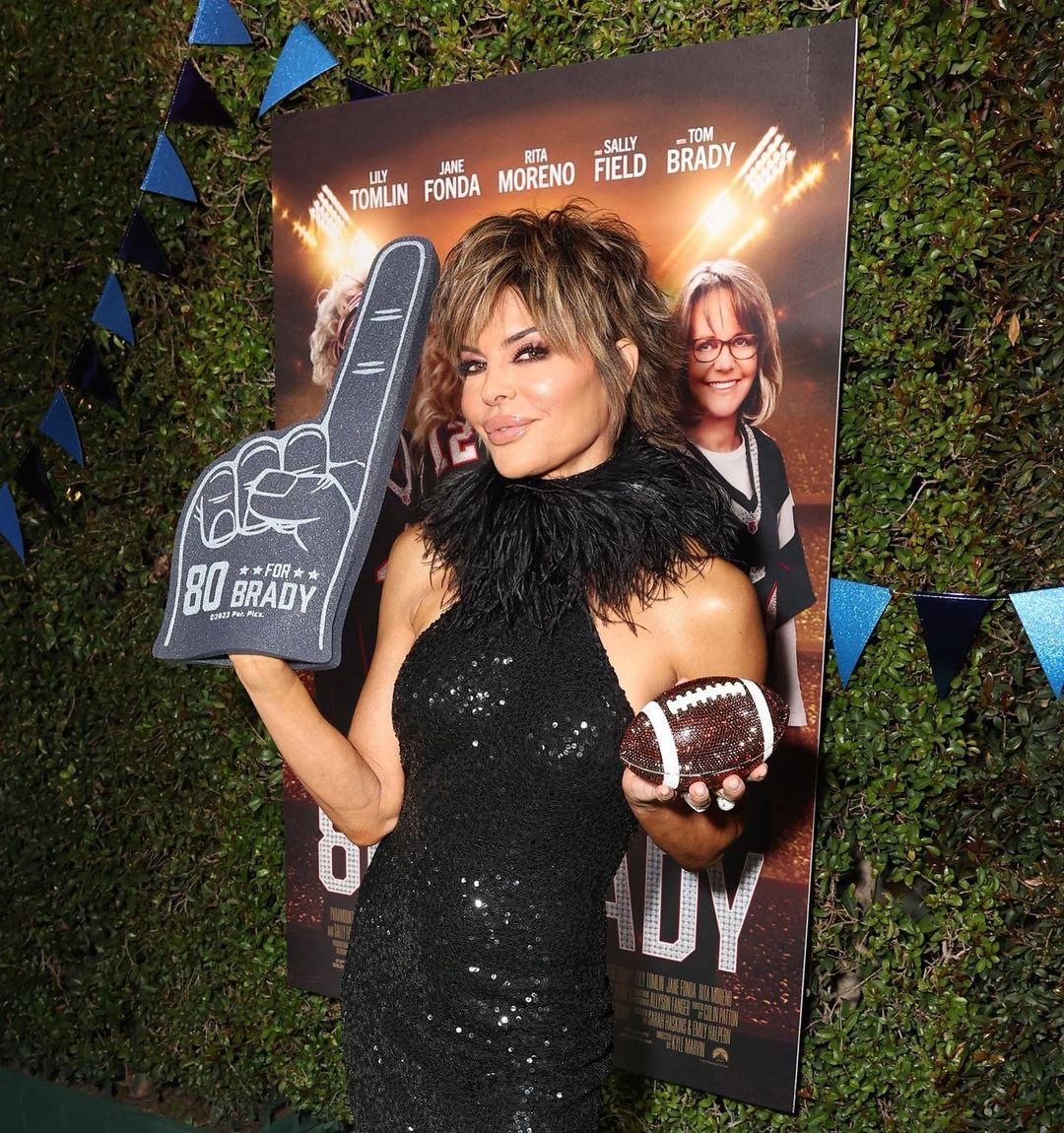 Delilah who also looked stunning and flaunted a look similar to her mom's dress shaded her mom playfully. She shared a picture of Rinna with a drink in her hand and a stunning crystalized football-shaped purse in her other hand.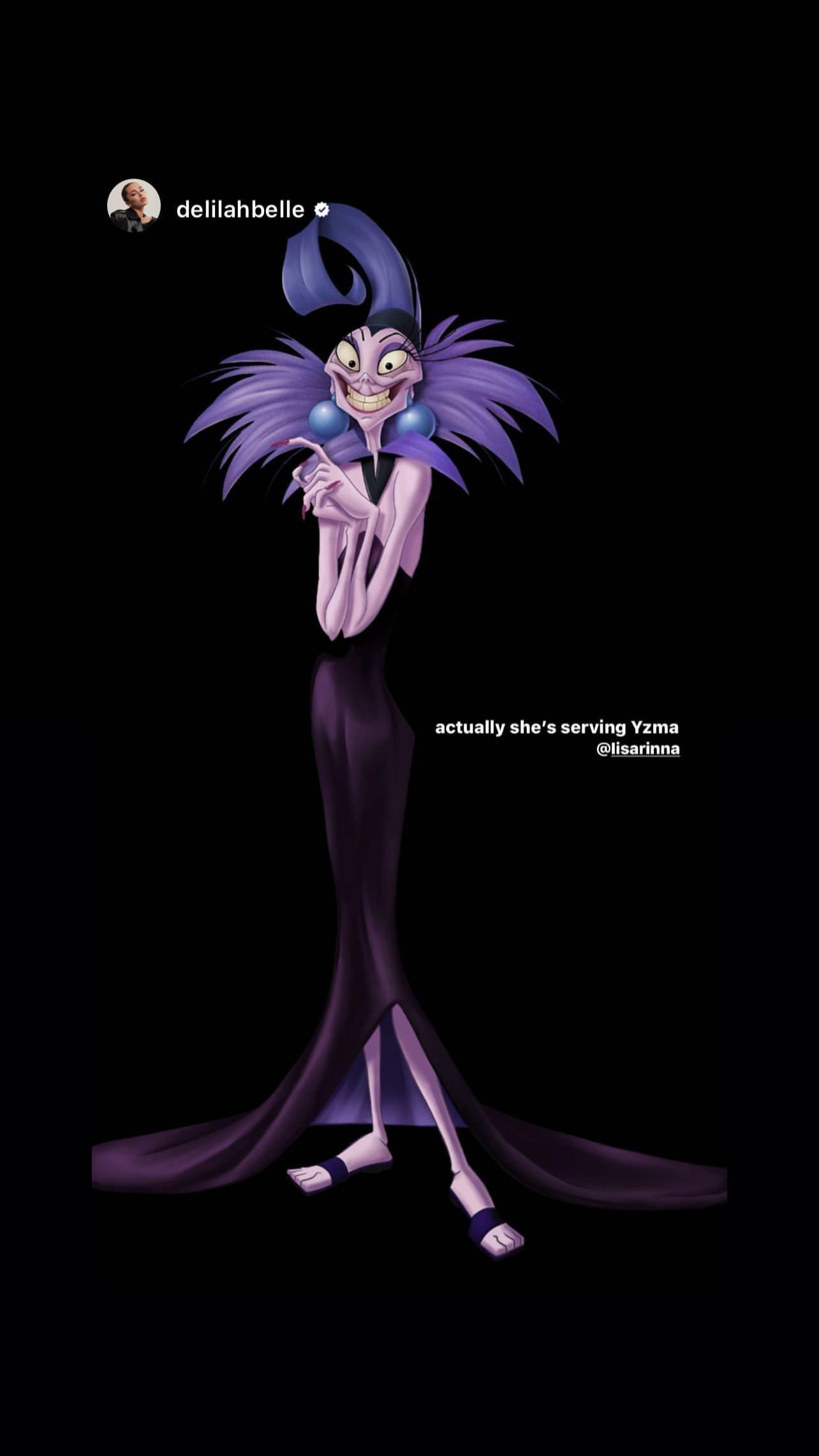 "Serving sports @lisarinna," she wrote over the photo. But she quickly posted a follow-up photo of Disney character Yzma from The Emperor's New Groove and said, "actually she's serving Yzma," and again tagged her mom. She posted the perfect photo of Yzma who, honestly, was actually wearing a dress that looked a lot like the cruel woman played by Eartha Kitt in 2000.
Clearly, she was just poking fun at her mom but the preciseness of it all was way too good not to share with her fans.
Lisa Rinna Sported A Great Bag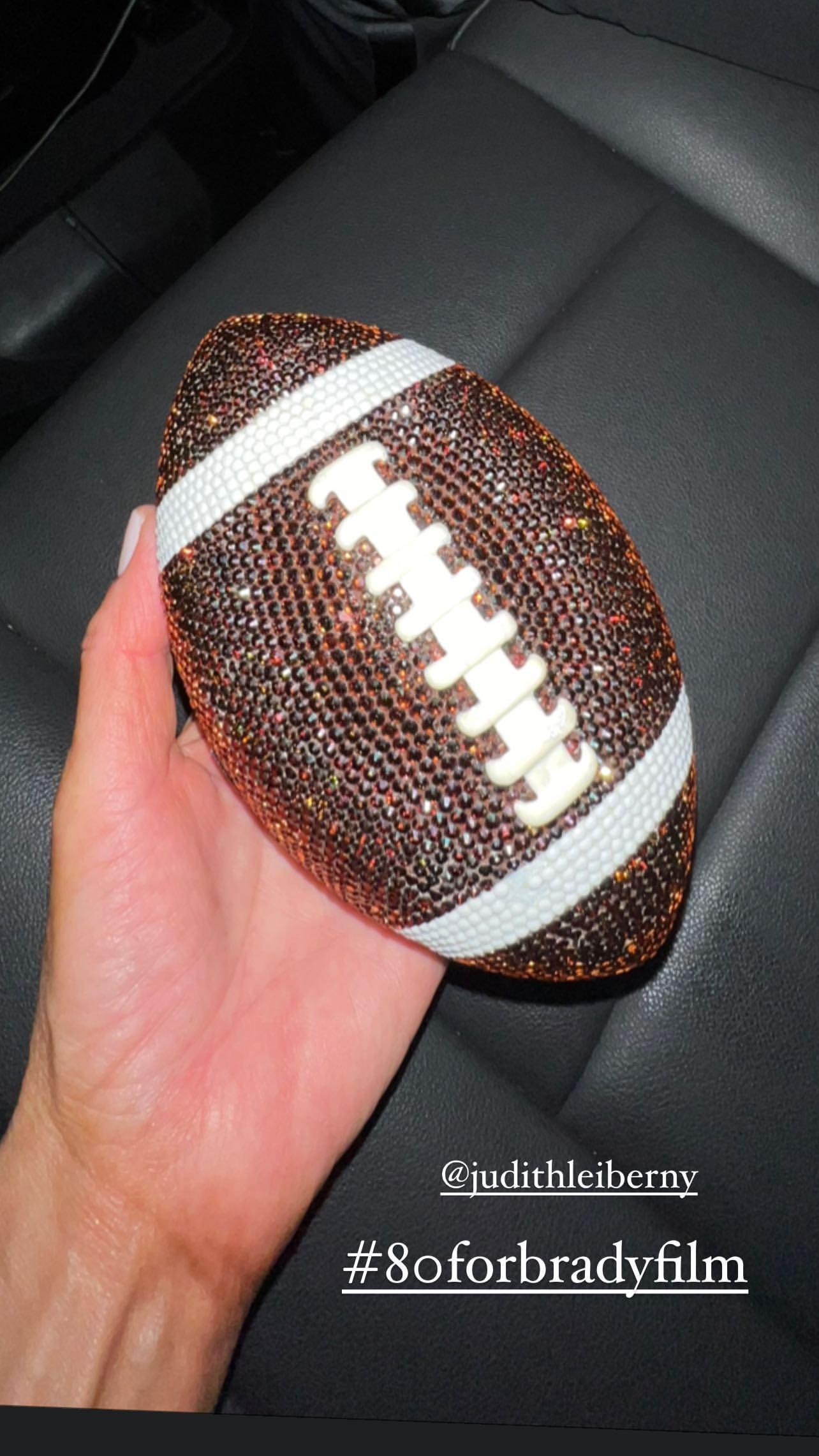 The former The Real Housewives of Beverly Hills star shared a cute accessory to her wild dress, that football-shaped purse. Rinna shared a few close-ups of the purse and it was shiny and blingy.
She didn't share if it was her purse, but she did pose with it a lot and share a quick little video. In the video, she gives you a good close-up of the studded purse. It's even colored like a football.
Rinna wrote over the video, "We just can't get over this football purse,' she writes. In another IG Story post, she shares another close-up and tags the designer; "@judithleiberny" and also "#8oforbradyfilm."
The designer of the bag is Judith Leiber and she bedazzled a few other cool things too! The Instagram page showed off some bows, martini glasses, and heels. They also featured me other celebs rocking their fun purses like Angela Bassett's Black Noire purse at the Golden Globes this year and Laverne Cox's seashell bedazzled purse.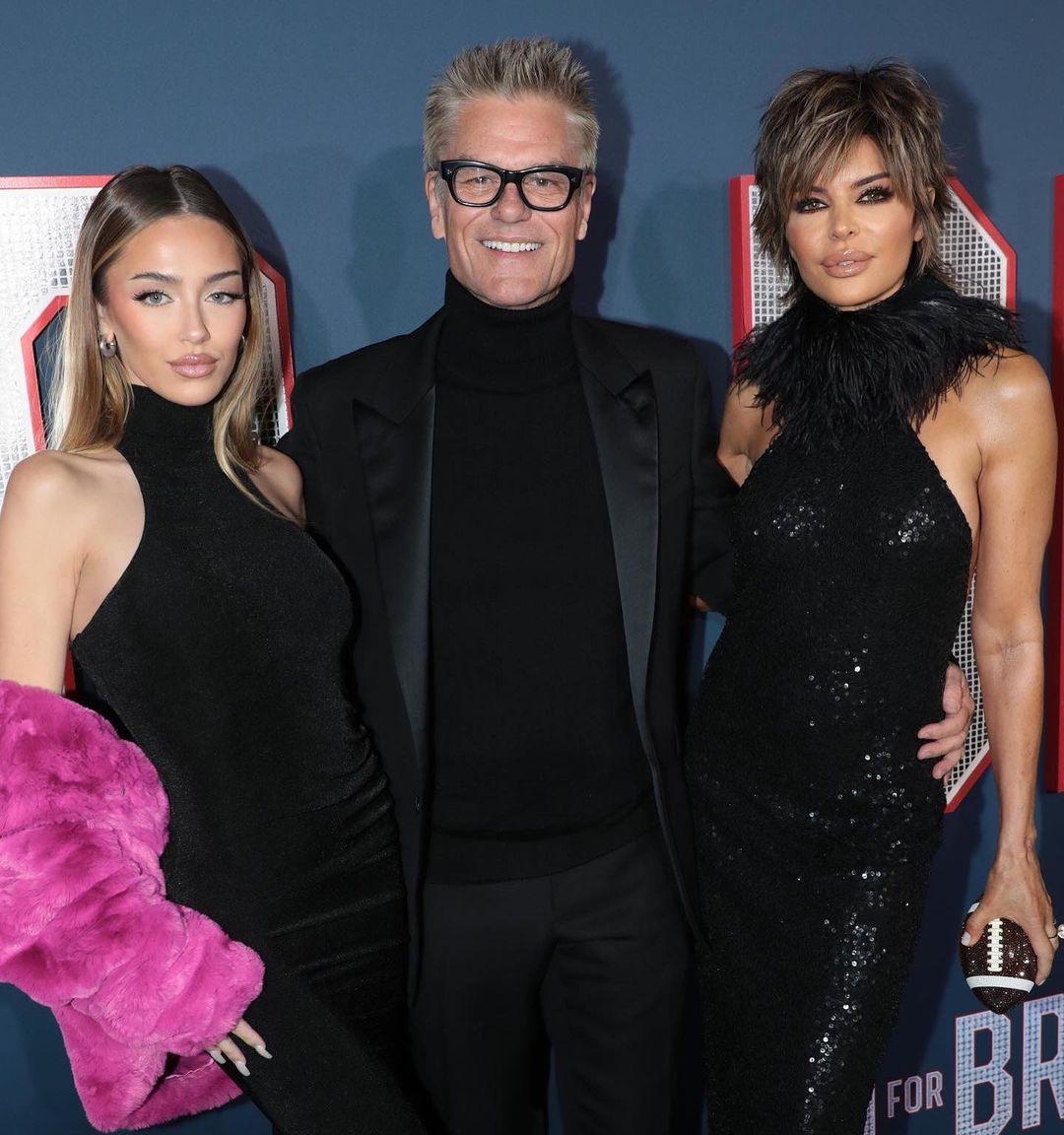 Delilah Belle gave her mom's look a run for its money, the oldest daughter of the celebrity couple also wore a black, sleeveless, turtleneck dress but she decided against the feathers around the neck for a more young look.