Aaron Carter's twin sister, Angel, has abandoned her fight for his estate.
Barely one month after she began a legal turf war with Aaron's baby mama, Melanie Martin, over his property, the 34-year-old has opted for an out-of-court settlement with the mother of her nephew, Prince.
Angel had filed a request asking to be appointed as her late brother's estate administrator since the former teen idol died without leaving a will. She also appealed for control over Aaron's funds in her petition, disclosing his inheritance is worth $550,000.
Angel Carter & Melanie Martin Settles For A Third Party As Estate Administrator
Although Angel's petition wanted the court to name Prince as a beneficiary of the estate, she might have changed her mind. The late singer's sister instead opted to settle with Martin at a downtown Los Angeles probate court, where she filed a request to withdraw her initial motion to be an administrator.
The request was granted by Judge Michael Small, giving the Tampa-born woman and Martin the right to pick a third party. Ultimately, Aileen Federizo was appointed administrator, meaning the financial consultant now has "full authority" over Aaron's estate.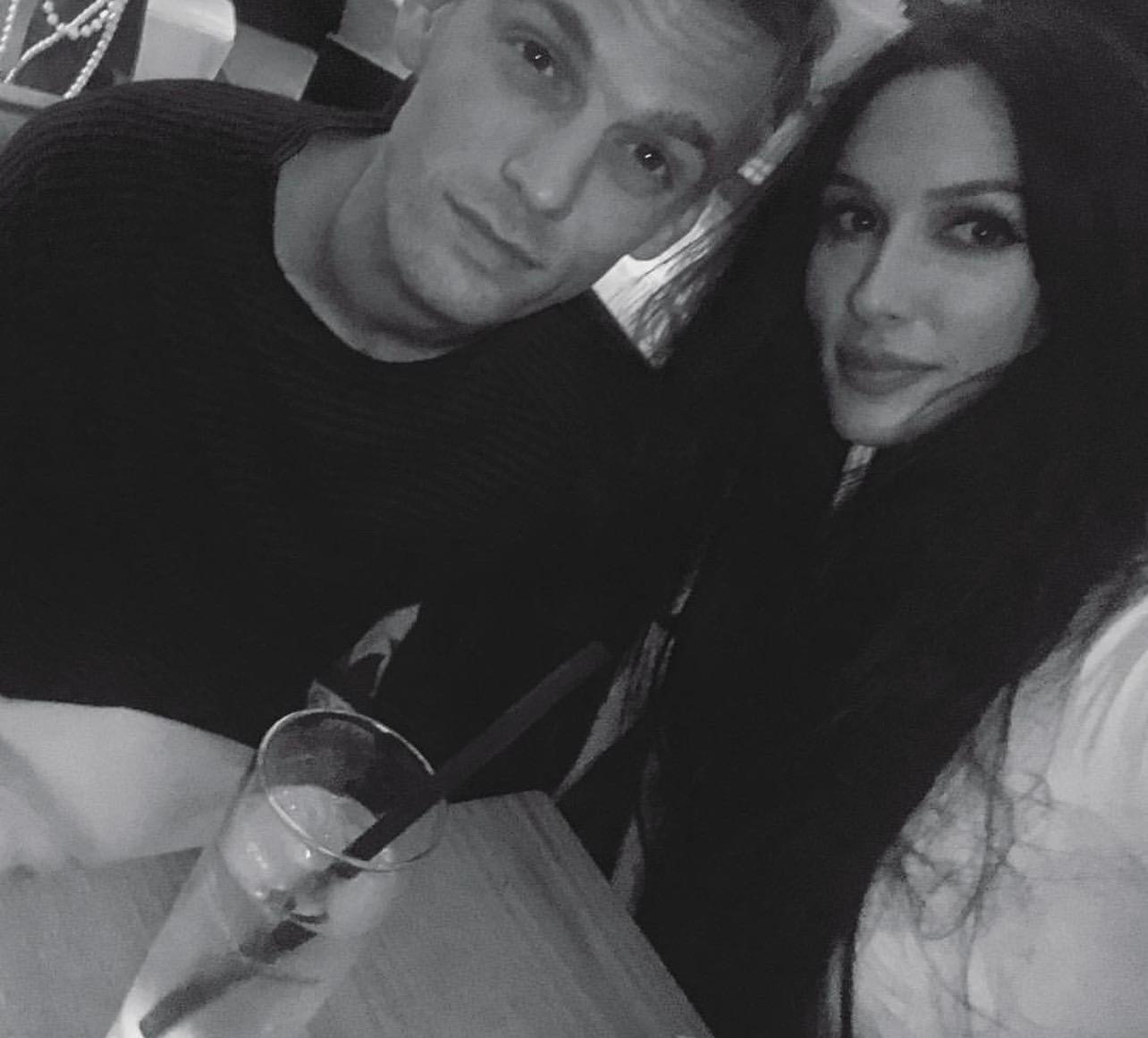 While The Mirror UK has detailed that neither Martin nor Angel were present on Wednesday, it is worth noting that the court scheduled another hearing for June 25. Until then, Federizo will pay off outstanding debts — if any —  before evaluating the late actor's assets. With that move, it becomes easier for a trust to get set up for Prince, ensuring he is taken care of until he turns 18.
The sheathing of swords between Angel and Martin comes a week after The Blast reported a separate legal battle between Sterile Pros, LLC. and Aaron's estate. Per the update, the biohazardous company had done work at the Lancaster home that the "Do You Remember" singer allegedly shared with Martin last year.
In papers obtained exclusively, the company mentioned that it was seeking thousands of dollars from the late singer's estate, claiming a lien for "labor, services, equipment, and/or materials upon the premises, and upon every estate or interest in such structures and improvements."
Sterile Pros is seeking reimbursement for biohazardous remediation costs of a master bathroom, three bedrooms, and a closet, estimated to be $33,598.70. It added that the company furnished the work and acquired the materials according to Martin or her beau's request.
With this hanging over its head, the estate would have to settle the mechanic's lien before selling the home — if they had any such intention. You would recall that Aaron was found dead in his home's bathtub on November 5, 2022, and was cremated almost a week later on Wednesday, November 9, 2022. 
While an autopsy of his death was performed, the cause of death is still largely unknown. Until that is determined, Aaron's family is holding on to the belief that their loved one died of an overdose.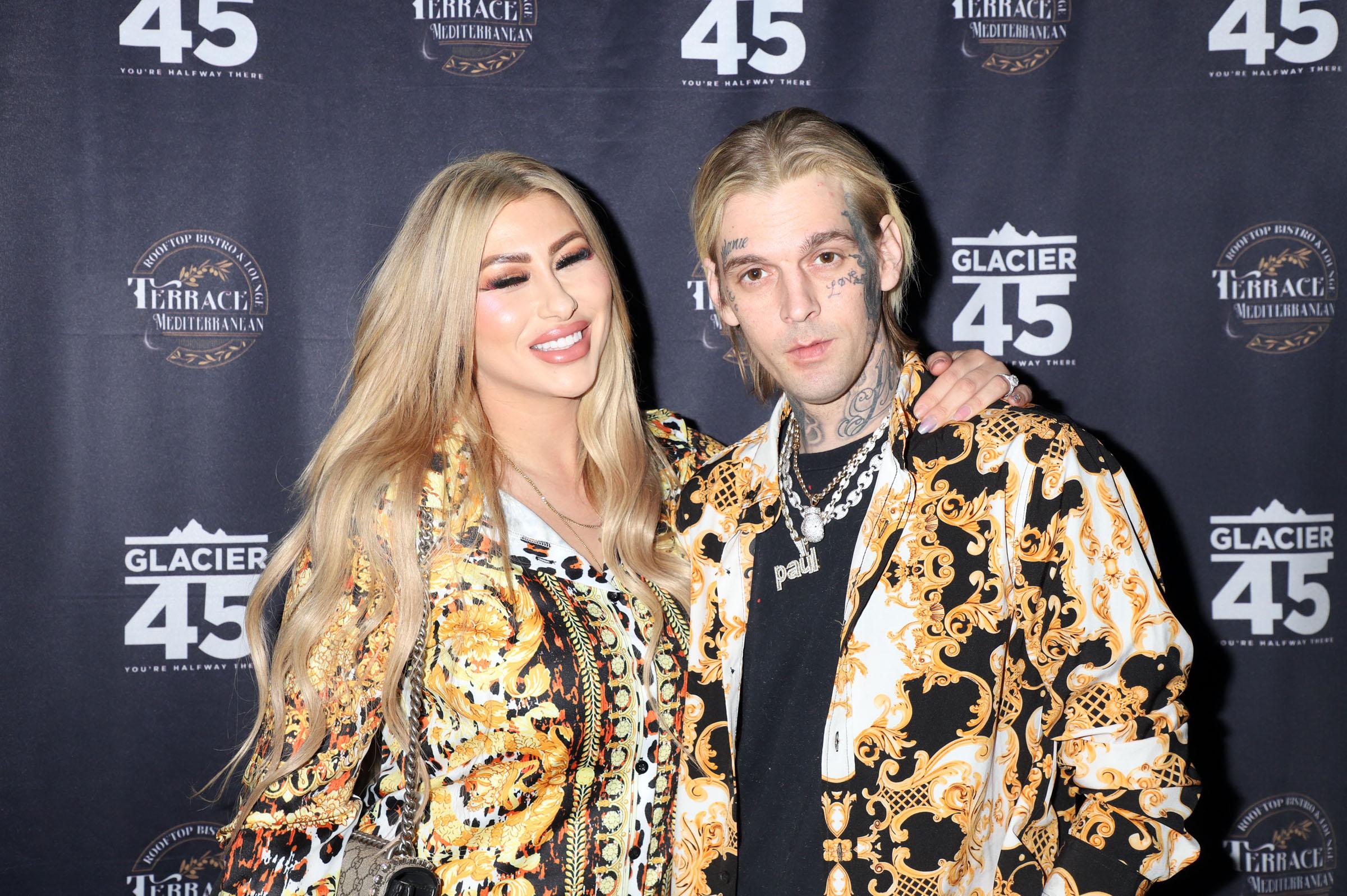 On January 17, his family disclosed their doubts that the rapper drowned in the bathtub, sharing that the L.A. County Coroner's Office told them that there was no water in his lungs, eliminating drowning as a potential cause of death.
The family, comprising Martin and Aaron's mother, Jane, further claimed that the deceased was involved in a botched drug deal in the hours leading up to his death. His ex-fiancée stated that she discovered text messages from an unknown source telling Aaron that he owed $800 for an "unknown substance." 
Although the singer reportedly communicated his lack of interest in the substance, the other person maintained their ground. Martin added that the exchange ended after her late beau asked if he was being threatened.
Wells Fargo Sues The Dance Pop Star's Estate For Owing Them Thousands In Debt
In legal docs exclusively acquired by The Blast, it was revealed that Wells Fargo Bank was suing Aaron's estate for unpaid debts. Filing a creditor's claim against the late "That's How I Beat Shaq" hitmaker's estate in the Superior Court of California, Los Angeles, the bank claimed they were owed precisely $2,887.51.
Fargo wrote that the claim and request for thousands of dollars were based on "an account for goods and/or services," as proven by an account ending in 4304. The "Aaron's Party (Come Get It)" singer's family now has to sit tight while a judge overseeing Aaron Carter's estate decides whether to approve or deny the claim.