Cheryl Burke is doing just fine on her own!
After filing for divorce from her husband of three years, Matthew Lawrence, in February 2022, their separation was finalized in September of that same year. She had such an eventful last year, from leaving "Dancing With The Stars" after more than a decade in the show to finally winning custody of her dog Ysabella. The star recently updated fans about her current mindset, which is nothing short of inspiring. 
Cheryl Burke Celebrates Finding Self-Love For The First Time Since Tumultuous Divorce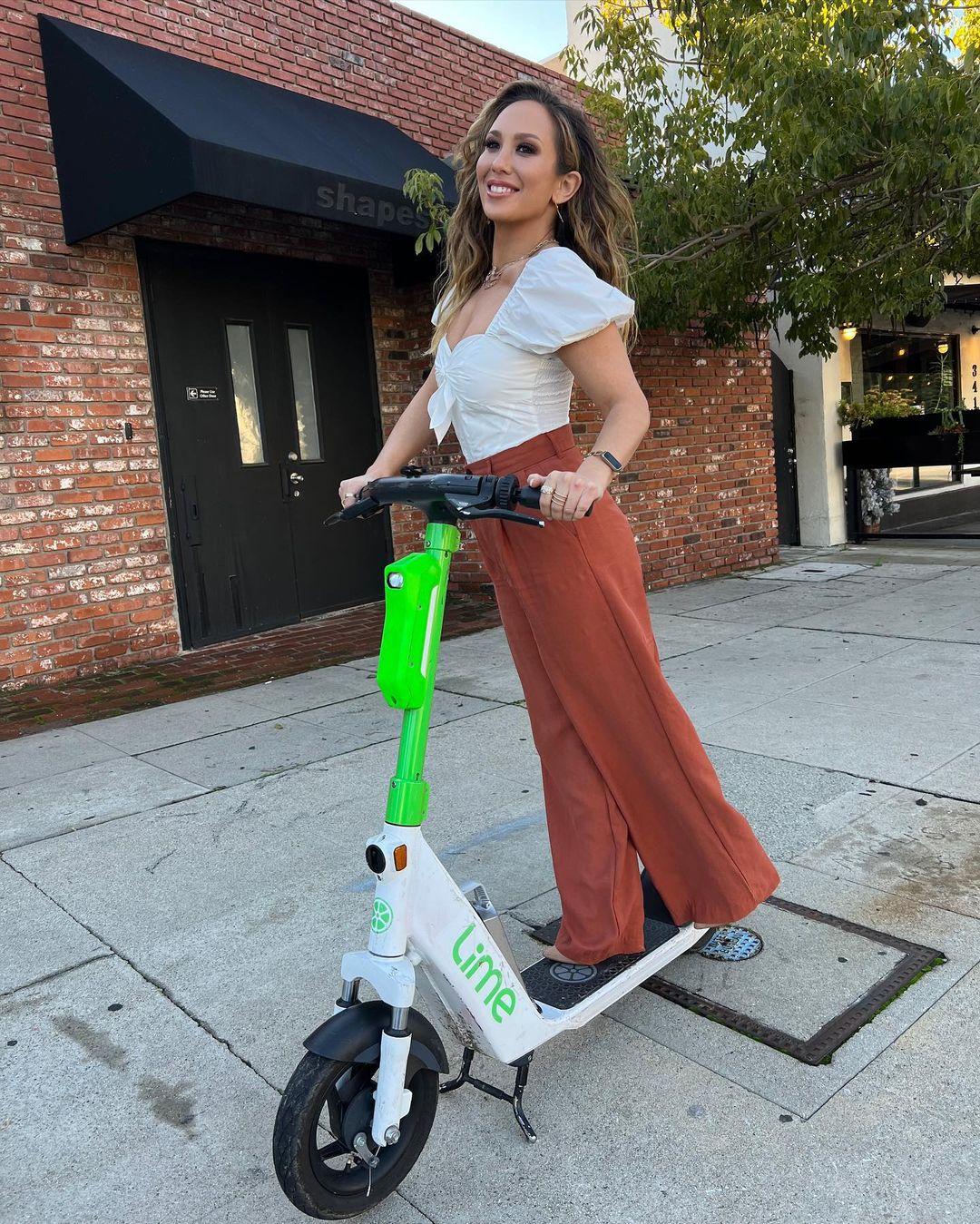 While her ex-husband moved on to a new relationship with TLC singer Chilli in early January, the pro dancer shared that she is doing fine in a new post. She displayed pictures of herself smiling widely and posing on a scooter on her page as she noted that she had been getting questions about how she's been doing lately. Clearly living her best life, the 38-year-old's caption started with:
"If I could describe how I feel in one word, I honestly couldn't. Each day presents its bliss but also its challenges." 
She explained that there were days she woke up feeling very anxious and some others feeling at peace. Burke noted that it helped her connect with her true essence and purpose, which she was excited to keep discovering. The author declared, "Today, I am proud to say that I am alone, not lonely," adding how proud she was of herself for coming through unscathed. 
She noted that initially, she would have jumped into a new relationship or a rebound alongside some heavy partying and drinking to numb the pain. Instead, she chose a different path – A clearer one, a more conscious one. Burke added that she would fill in her gratitude journal for the day before going to sleep and was surprised to find herself eager for the following morning.  
Burke's comments were flooded with encouraging and kind words from her followers. Like this person who wrote: "❤️so glad you are happy and taking care of yourself." This user thanked her for opening up to them, adding, "so many of us need encouragement that there is more after a relationship ends ❤️."
A fan commended her strength and infectious smile while dropping some advice by writing, "Do not let things guide you down. Slow down and see the miracles there are so many positives. You're an inspiration just being Cheryl."
Another inspired fan just called her "a light" and thanked her for being herself while this user gushed, "So proud of you, queen ❤️❤️ right here with you sister! Doin the work! 💪🏼💗"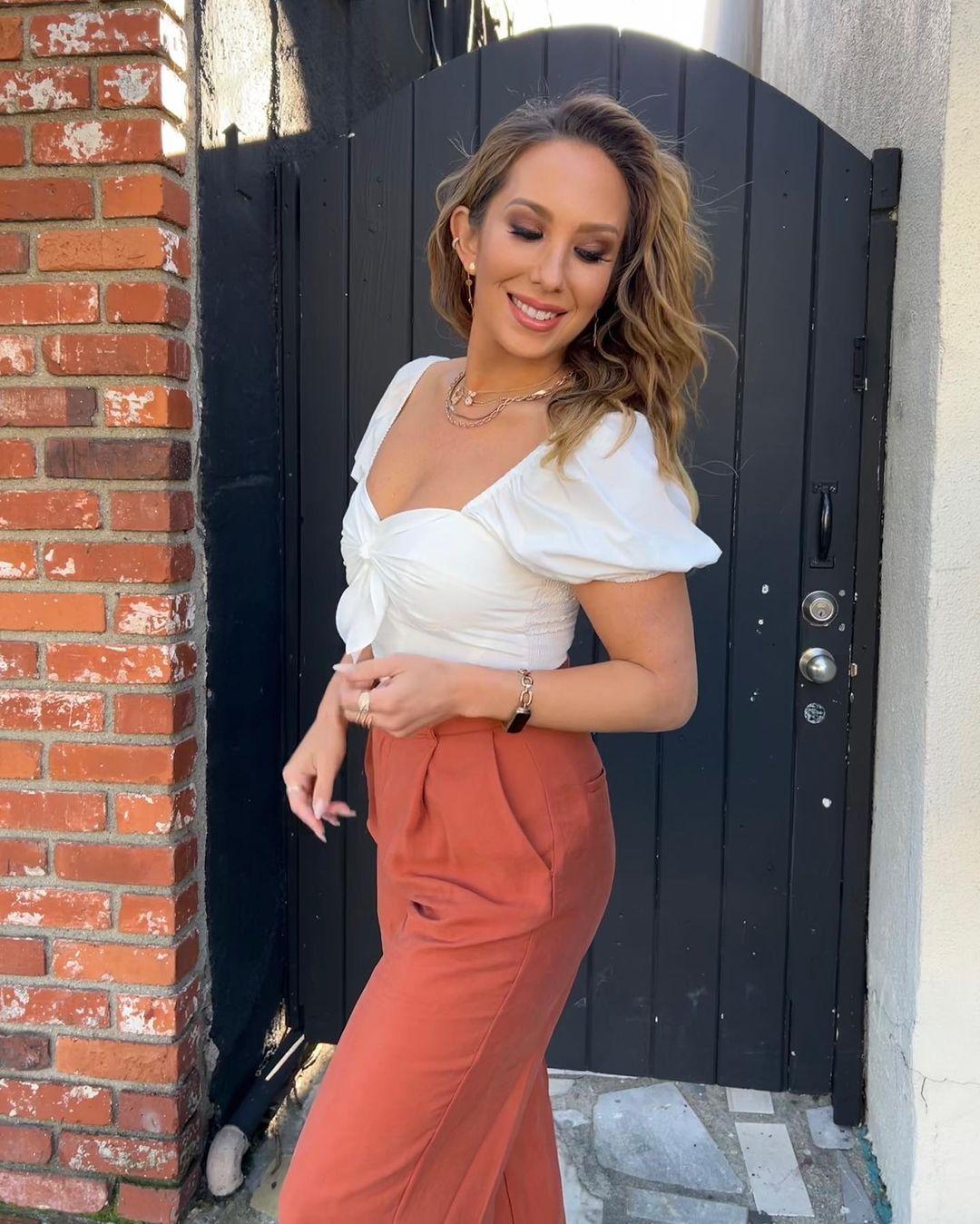 The model has been open about her previous alcohol dependency, as The Blast reported that Burke revealed that she was a "functioning addict." During a discussion on Facebook Watch's "Red Table Talk," she told the hosts:
"I used alcohol to numb. I'm an addict. I was a functioning addict. It was when I wasn't drinking that people were like, 'What's wrong with you?'"
However, she admitted that although she had been sober for four years, it had been challenging due to the public divorce from her former spouse. The "I Can Do That" guest star noted that it hurt more because she did not want to be like her parents, who parted ways. She realized she had to prioritize herself and sobriety by taking it slowly.
'Dance Moms' Star Gets Candid About Processing Emotions
After many setbacks, the TV personality took to airing her feelings and thoughts on her Instagram page. This has helped a lot of her fans feel closer and more relatable. The Blast noted that she decided to share how she managed to keep a brave face during all she went through. 
Burke did this by posing a question to her followers as a poll on her Instagram story. The query read, "How do you process your emotions?!" with the options, Meditate, Journal, Movement, and Run Away (Numb). 
Her choice was made clear by the picture of herself looking thoughtfully into the distance with an open journal in front of her. In the following slide, she shared another image of walking with her dog Ysabella whom she credited in the caption, writing, "of course, being with Ysabella and taking her for long walks also helps… 🤍" she added.