Chrissy Teigen & John Legend's chosen name for their third child has caused an uproar on social media.
Nearly three years after they lost their son, Jack, in a stillbirth at 20 weeks of pregnancy and multiple IVF treatments, the couple announced that they had welcomed a new addition to their family — a baby girl named Esti Maxine Stephens. Although the news was met with gladness, it soon became something else when a few observers pointed out the name's absurdity — in different cultures.
Fans Have A Field Day Debating Chrissy Teigen & John Legend's Baby's Name
Teigen had shared the news of the baby's birth with a pic of her two older kids — Luna Simone and Miles Theodore — looking at her lovingly as they held her in their arms. Below the announcement post, the new mom wrote:
"She's here! Esti Maxine Stephens – the house is bustling and our family could not be happier Daddy sheds nightly tears of joy seeing Luna and Miles so full of love, and I am learning you still need diapers with a c section!? We are in bliss. Thank you for all the love and well wishes – we feel it all! X."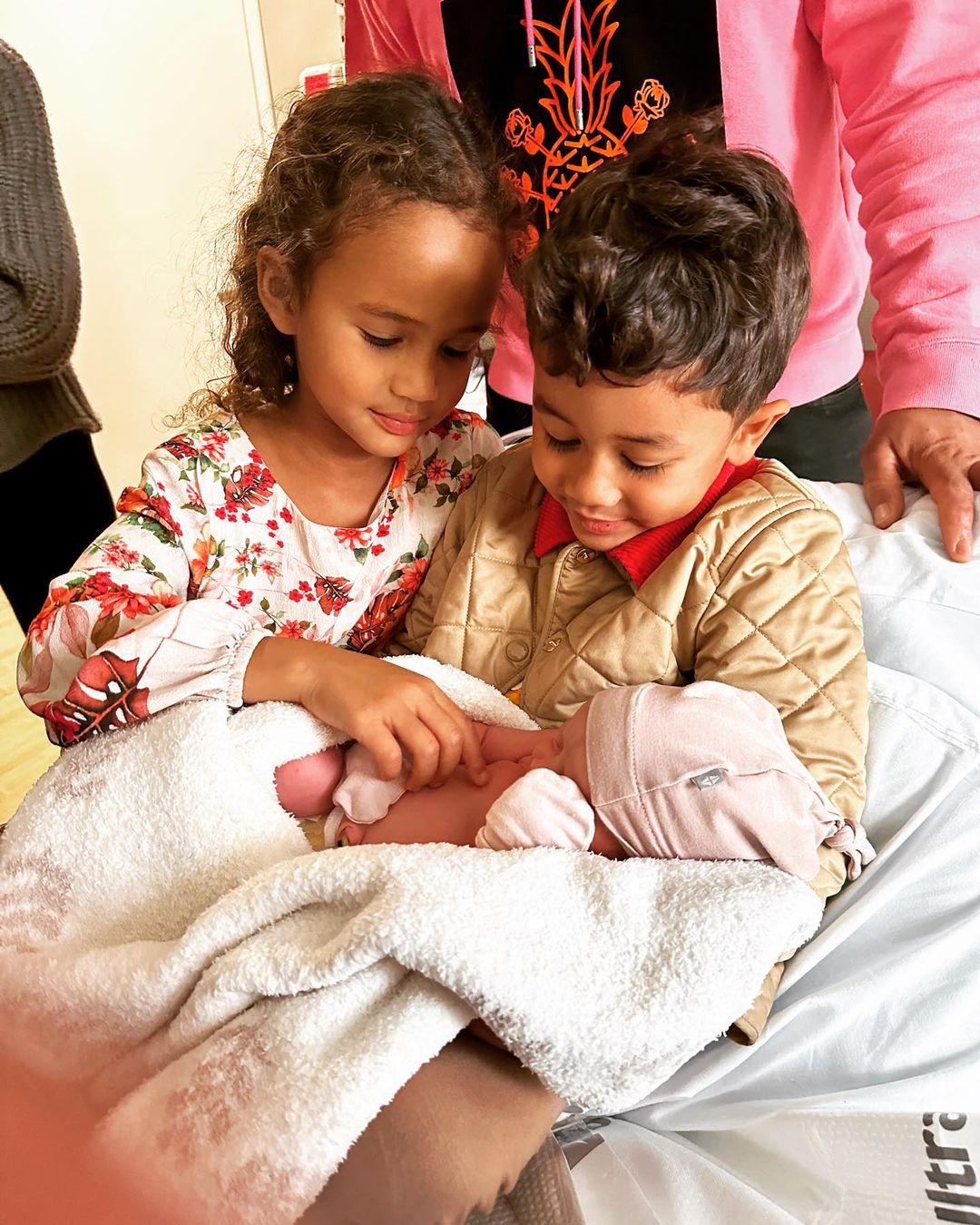 Several people took to the comment section to congratulate Teigen and Legend — real name John Roger Stephens — with one enthusing, "So unbelievably happy for you!!!! Many congratulations 🎉 and lots of love to all of you!!!!
However, a deeper dive into the comments revealed that there was more behind the tot's name — which should mean "star" — than met the eyes. One person wrote, "Everyone in Quebec like 👀," and another tagged their friend, dishing, "Their daughter's name is Esti 😭 I find it weird seeing "Esti ❤️" all over the comments 😬."
After a third observer congratulated them, they admitted that "Esti is bad word in French 🙈🙈," with a fourth reiterating, "omg « esti » is a curse word in french. НАНАНАННАНА." "Québécois be like 👀🙊," a fifth chimed in. 
The scene on Twitter was no different as one user tweeted, "not chrissy teigen and john legend naming their baby a quebec swear word BYE 😭." "Chrissy Teigen named her baby Esti and all of Quebec just let out a collective snort," a second person goofed along with a picture of Porsha Williams covering her face with a napkin. 
A third Twitter user asked, "Why is the whole of Quebec under Chrissy Teigen and John Legend ig posts calling their daughter all types of esti because her name is Esti." A bilingual chick noted, "I guess nobody told @chrissyteigen that her daughter's name sounds the same as the French Canadian swear word "Hostie", which is the wafer given at communion."
A fifth person interjected, "Chrissy Teigen and John Legend naming their baby Esti… he's one of us now #tokebek." Teigen has since limited the comments on her announcement post amid the ongoing debate about her daughter's name.
The Latest Mom Launched Search For THIS Sweet Treat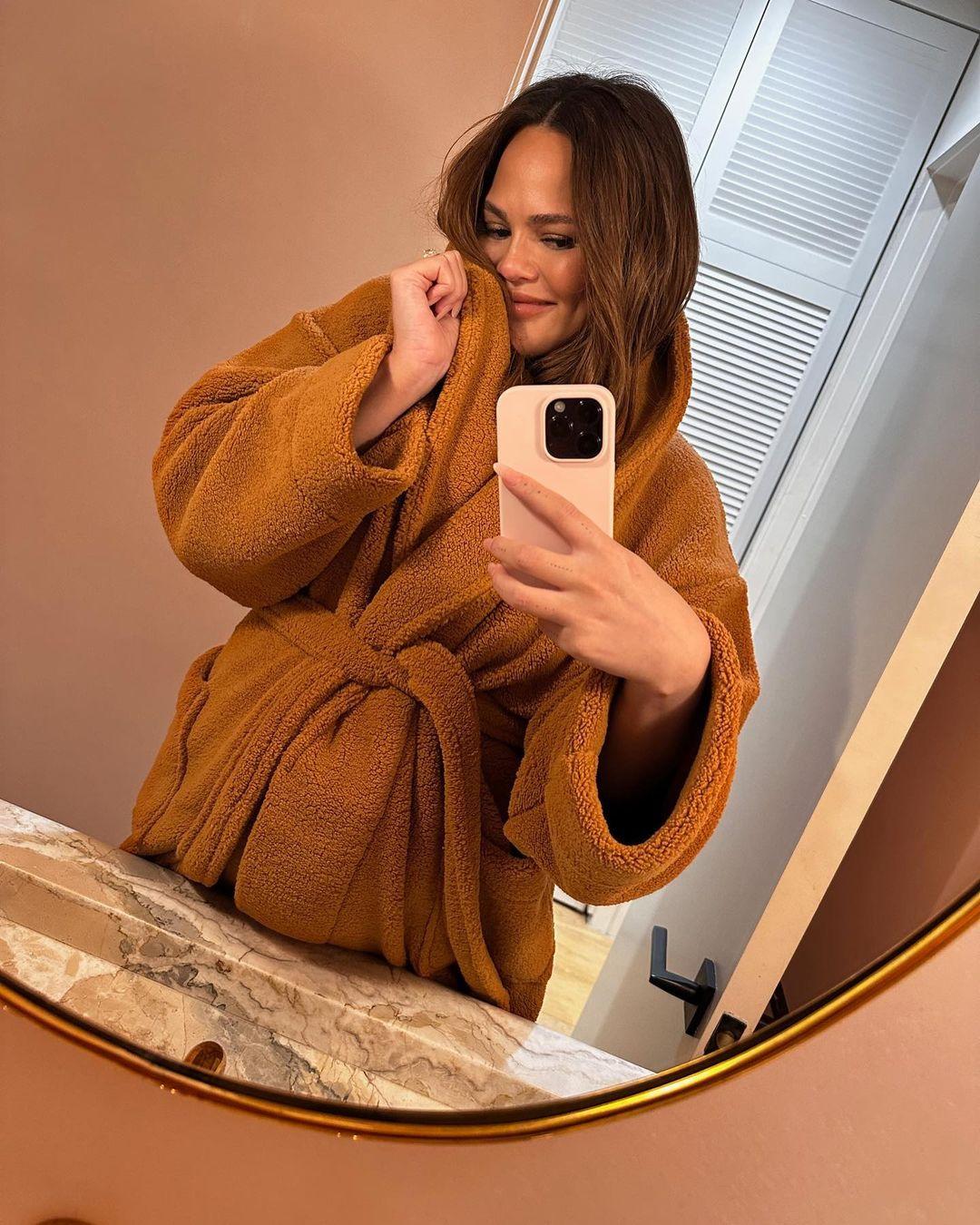 Weeks before she welcomed her bundle of joy, the "Cravings" author shared the good luck she experienced from an unidentified individual. As it turned out, the gesture led the "The Toycracker: A Mini-Musical Spectacular" actress on the search to find key details about where the person purchased the goodies they gave her.
The Blast shared that Teigen had taken to Twitter to post an image of her holding a pack of Ted Lasso biscuits with the caption, "somebody got me these and I misplaced the note but WOWOWOWOWOWOWOWOW thank you, mysterious angel. The sweet outside hits your lips first, then the soft, salty butter oh mannnnn."
She added that she did not have the brand's name "or anymore details because the paper band that was holding the package together is gone and I can't find them online 😩😩😩😩😩."
"You're really making me want to try one  now! I wish I had one," one person replied under the thread. Another exclaimed that they "I will go to the ends of the earth to find these!!!!!!" 
Although her fans eventually gave her the store's name to get them — it was sold out, Teigen followed her Twitter search with an Instagram Story that included a screenshot of her tweets and a caption asking, "who are u, angel!!???"