Kylie Jenner and Kim Kardashian are seemingly coming face-to-face with their numerous photoshopping allegations.
The famous sisters recently made headlines after playfully hashing out a squabble on social media. However, the tides soon turned against them when they were called out by a face editing app.
Facetune Calls Out The Kardashian Sisters In Hilarious Troll
It Is no news that the Kardashian sisters have been accused of significantly editing their photos before posting. And now, Facetune, a face editing app, jumped into the conversation and seemingly confirmed that Kim and Kylie are no strangers to tuning their images.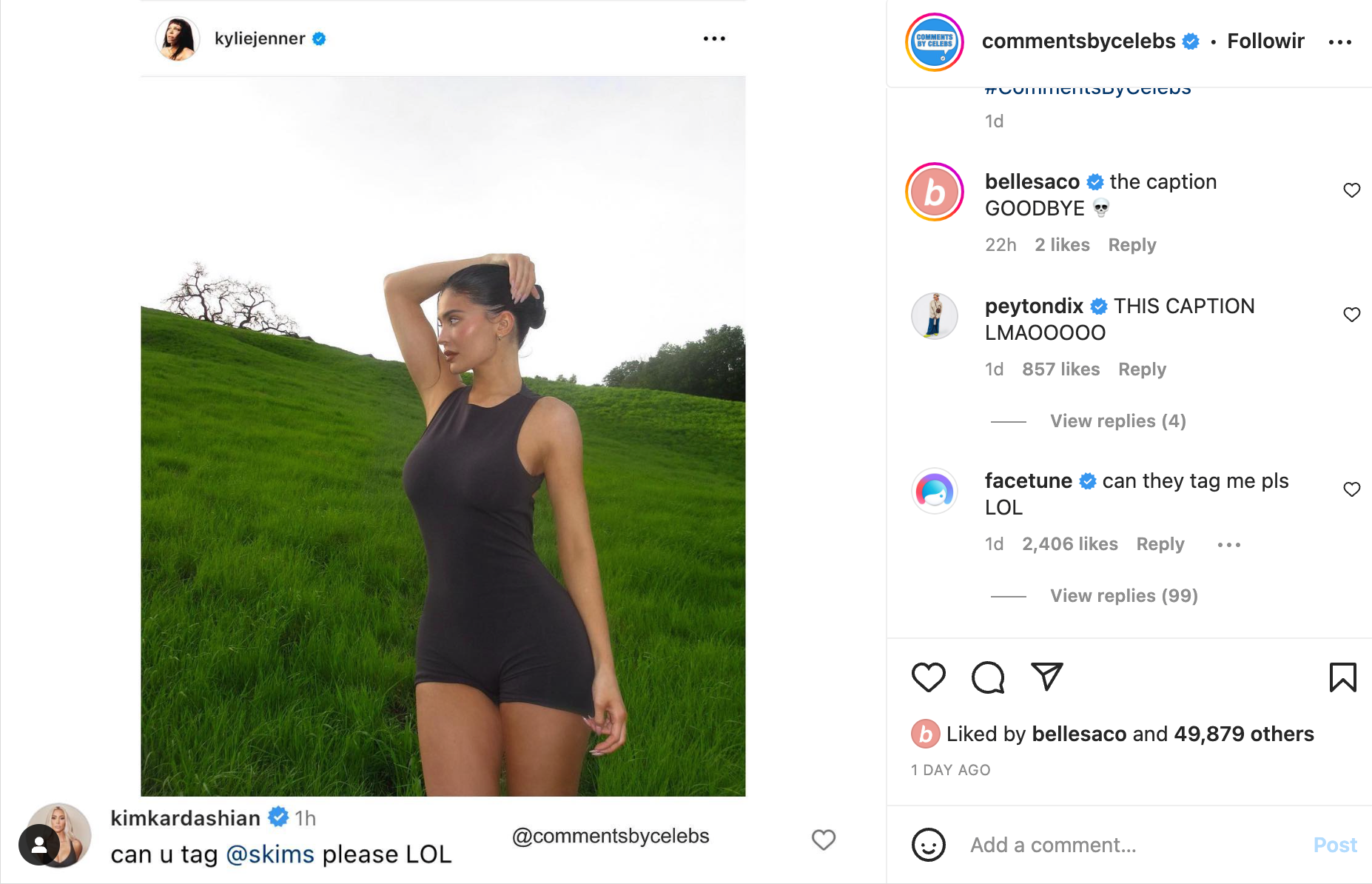 It happened that a screenshot of Kim and Kylie's earlier squabble, where Kim had requested that Kylie tag SKIMS, was posted on an Instagram account dedicated to reposting comments from celebrities. 
While fans were enjoying the hilarious back-and-forth between the siblings, Facetune jumped in and dropped a snarky comment under the post. The statement read, "can they tag me pls LOL," seemingly shading the famous sisters for editing their pictures and not giving the app credit. 
Netizens quickly observed the supposed shade towards the famous sisters and dropped several remarks about it. One user said,"@facetune is speaking the truth," Several other users dropped laughing face emojis under the reply. 
Kylie's Supposedly Clapped Back At Facetune's Shade
However, things got more interesting when the 25-year-old acclaimed billionaire posted unedited images of herself on Instagram shortly after Facetune's comment.
The carousel of steamy photos on the mom of two's Instagram captured her flawless skin radiating under sunlight while she donned a revealing black bra. Jenner's face sported a subtle glam, and her black hair was curled, falling sideways on her face, giving off sexy vibes.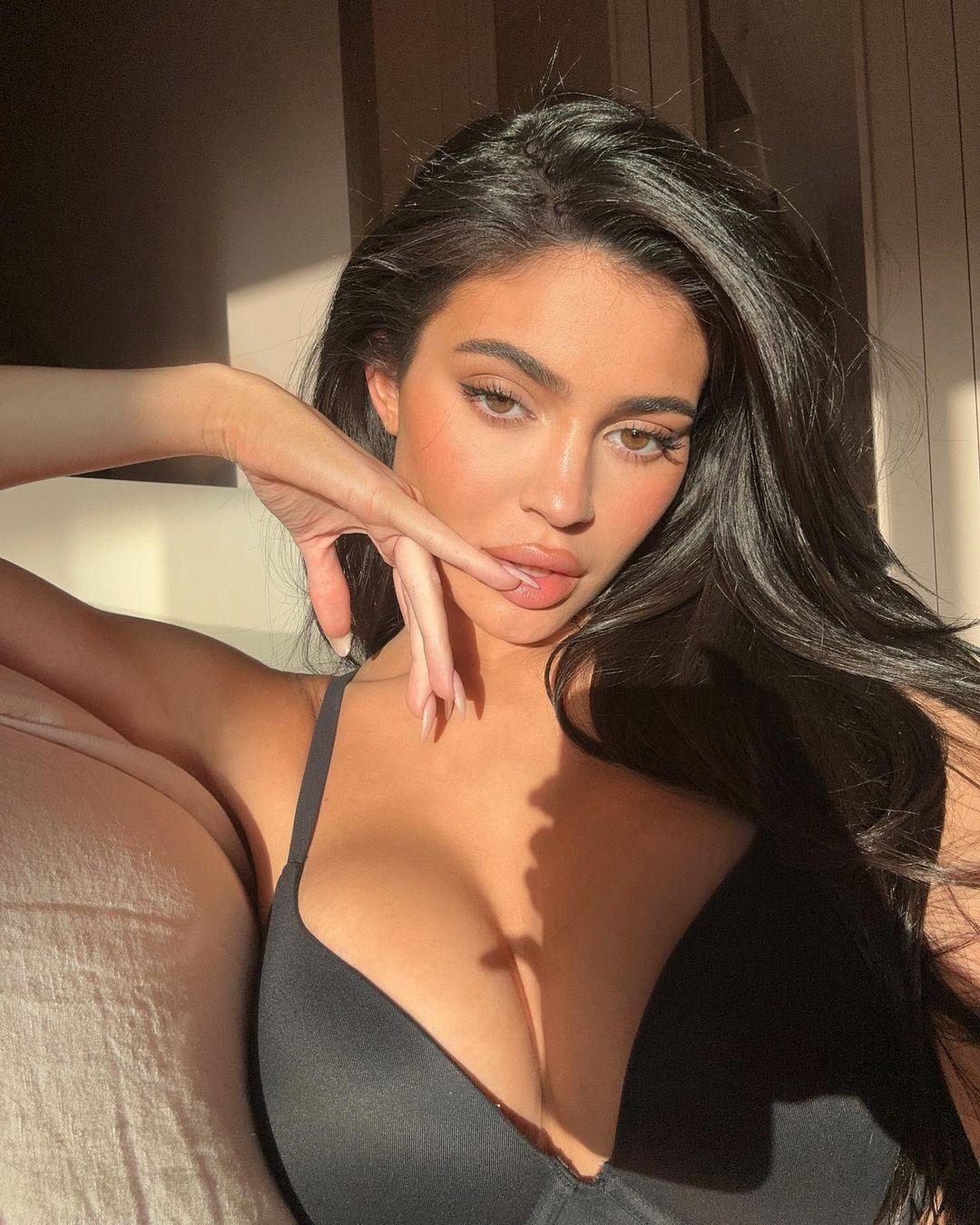 The reality star struck a sultry pose placing the tip of her well-manicured finger in her mouth while her cleavage took the spotlight in one snap. The last image on the carousel was zoomed in, showing a side of Jenner's face without filters added to it.
The "Keeping Up With The Kardashian" star captioned the snap writing, "don't be f—king ruuude," quoting her big sister Kim's famous quotes from "Keeping Up With the Kardashians."
As expected, fans gushed over the racy snaps highlighting that her skin was glowing. However, some ardent fans opined that the shot was a comeback at facetune's previous remark. A fan observed, "She's talking to you @facetune," and another asked Jenner, "is this your answer to Facetune?"
One more fan brought the post to the editing app's notice, writing, "@facetune I think they're talking to you," to which the editing app acknowledged and replied, "and I'll talk back. Hi, Kylie slay. "

Additionally, an observer of the reality star jokingly referred to Kylie and Kim's earlier squabble, writing, "Better tag @skims."
Kim Kardashian Trolled Younger Sister Kylie Jenner For Failing To Promote Skims
As mentioned earlier, the SKKN by Kim founder wanted her younger sister to acknowledge the SKIMS brand in a photo of her wearing a romper from the brand.
In case you missed it, The Blast documented all about the tiff between the sisters. The images on the makeup mogul's Instagram showed her in a black sleeveless romper with a cutout at the back. 

The 25-year-old paired this romper with black high boots, and her hair was styled in a perfect bun. For her pose, the Kylie Cosmetics owner took to the business of flaunting her curves on an outdoor field. In one image on the carousel, Kylie bent over as though she was fixing her shoes, and this pose gave a perfect view of her derrière. 
"Kyventures," the "Life Of Kylie" star, captioned the sultry photos. As expected, the images garnered attention from her fans, with many dropping fire emojis and others raving about how the snaps looked like a Windows XP background. 
However, Kim led the comments, as she noted that her younger sister failed to promote SKIMS in the picture. Kim wrote, "can you tag @skims, please LOL." Kim's shade garnered attention with over 19,000 likes and several comments.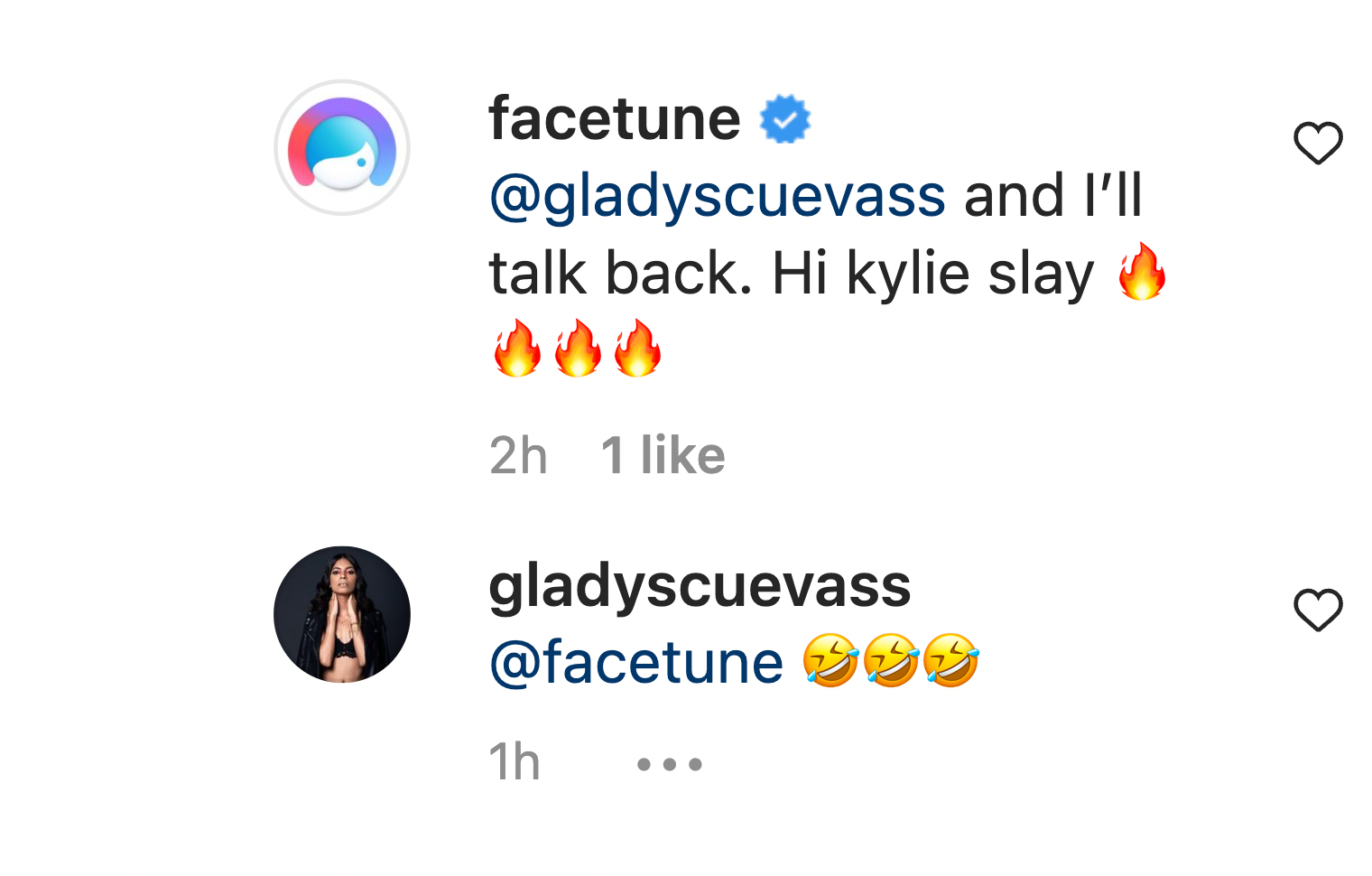 However, Kylie, of course, had a comeback for her big sister, and she replied, "I had to steal this from moms and now you want me to promote?!!!! wow @skims.