Houston Rockets player Jabari Smith Jr. has jokes for LeBron James.
At a recent Houston Rockets vs. Los Angeles Lakers game, Smith Jr., 19, wanted to remind the NBA star just how old he is still playing in the league with a little fun fact.
Jabari Smith Jr. Kindly Reminded LeBron James How Old He Is!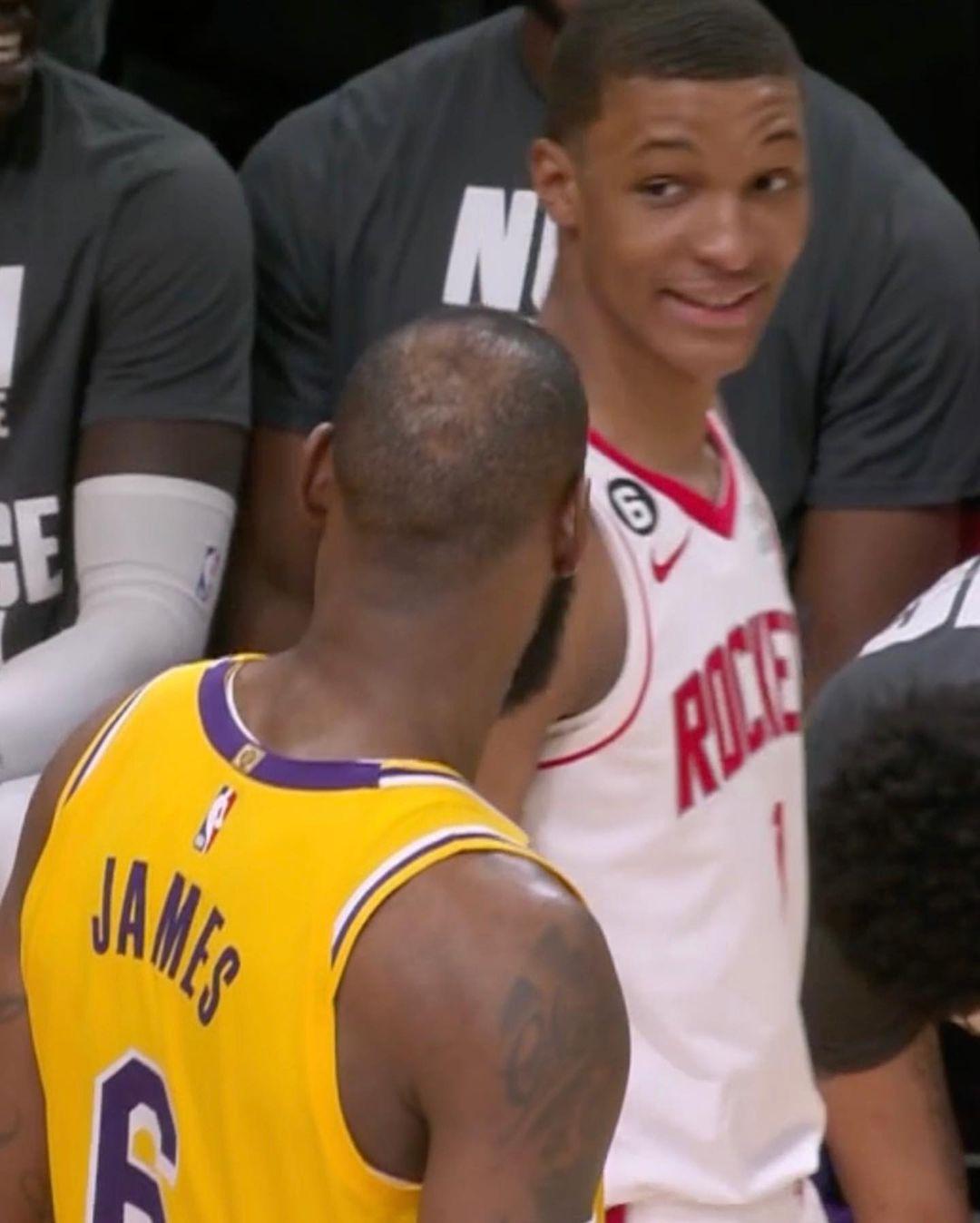 During a quick exchange at Monday night's game as Smith Jr. was mic'd up, he kindly, and humorously, reminded the NBA star how long he's been playing in the league.
"Hey, you played against my dad your first NBA game ever," Smith Jr. said to James, 38. James replied a perplexed, "Really?" to which Smith Jr. continued with, "Sacramento."
Realizing the irony of that little convo, James laughingly replied, "Why you do that to me?" and then Smith Jr. hit him with the, "You feel old don't you?" The two then gave that interesting fun fact a good laugh.
And while it is James' 20th season in the league, it's important to note in all this "old" talk that while Smith Jr. playfully joked about James' age, the Lakers star scored a season-high 48 points, as well as nine assists and eight rebounds, leading the Lakers to a 140-132 win over the Rockets.
According to Rookie Wire USA Today, James said the interaction did make him feel pretty old, but also blessed to still be playing in the league this long.
"Well, it made me feel extremely old. I think he even said that: 'You probably feel old' or something like that. I am extremely blessed to be able to play this game and be able to touch multiple generations," James explained. "Kenyon Martin Jr. was out there on the court, as well. I played against his dad. Gary Trent Sr. and his son, obviously, now in Toronto. Gary Payton and his son. It is just a unique thing I've been able to compete with now versus father and son combinations."
LeBron James Played Against Jabari Smith Sr. In 2003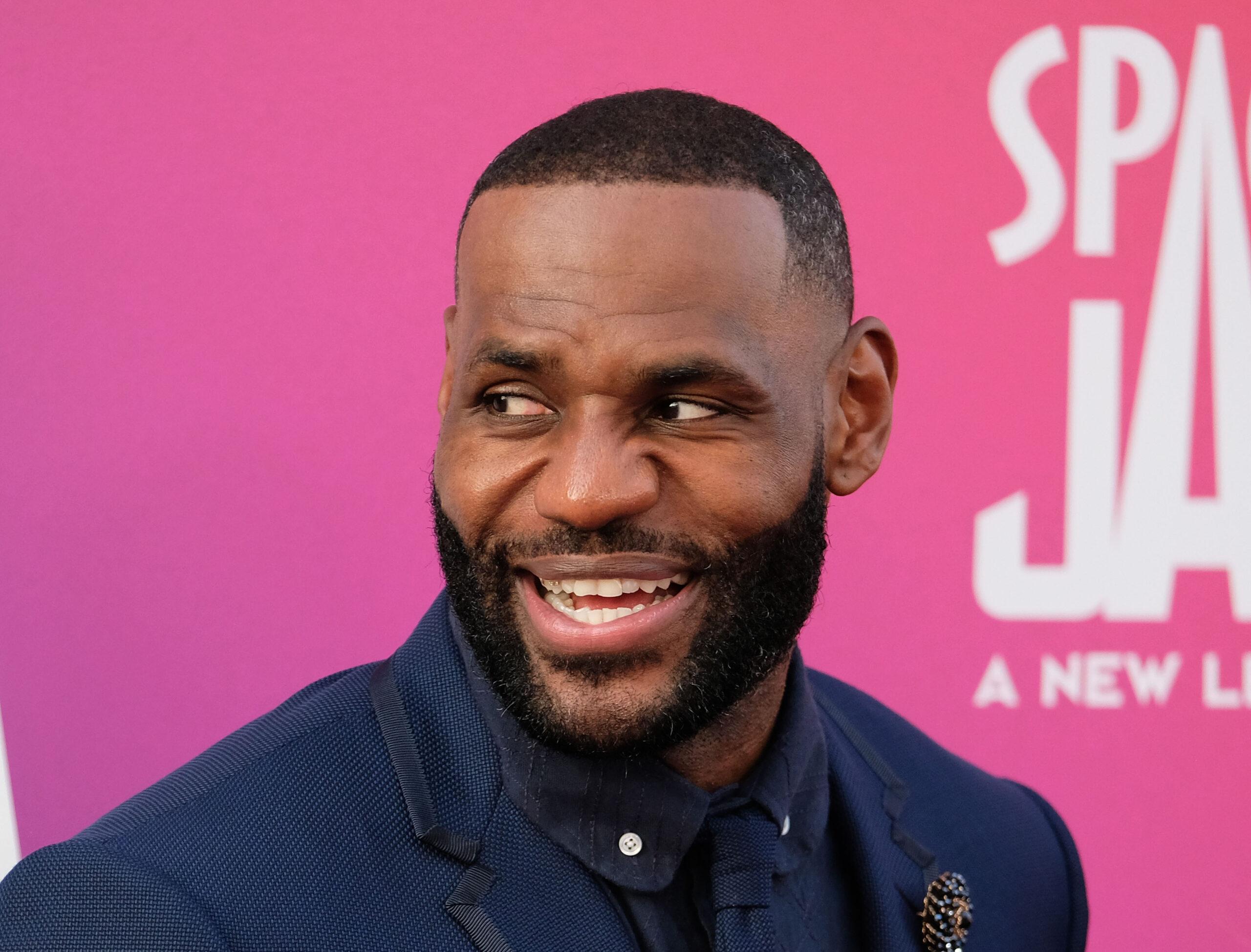 James played against the Sacramento Kings during his first ever NBA game in October 2003, when Smith Sr. was a member of the Kings. While Smith Sr. didn't appear on the stat sheet that game, the two were both in the league at the same time. Now fast forward to 2023, and James is met on the court by another Smith, but this time Smith Jr.
After the game, the Lakers star got the chance to see Smith Sr. once again. Rockets sideline reporter Vanessa Richardson caught the reunion and tweeted about it. Smith Jr. also retweeted the moment adding the caption, "Will never forget the smile on my dad's face 100 one of the best days of my life." 
Jabari Smith Sr greets @KingJames after watching his son, @JabariSmithJr play the Lakers.

I asked Jabari Sr what it was like to watch his son take on LeBron.

"Unbelievable. Best day ever." pic.twitter.com/ma3Xj9zOpO

— Vanessa Richardson (@SportsVanessa) January 17, 2023
LeBron James' Fans Had Some Things To Say About The Interaction With Jabari Smith Jr. On Instagram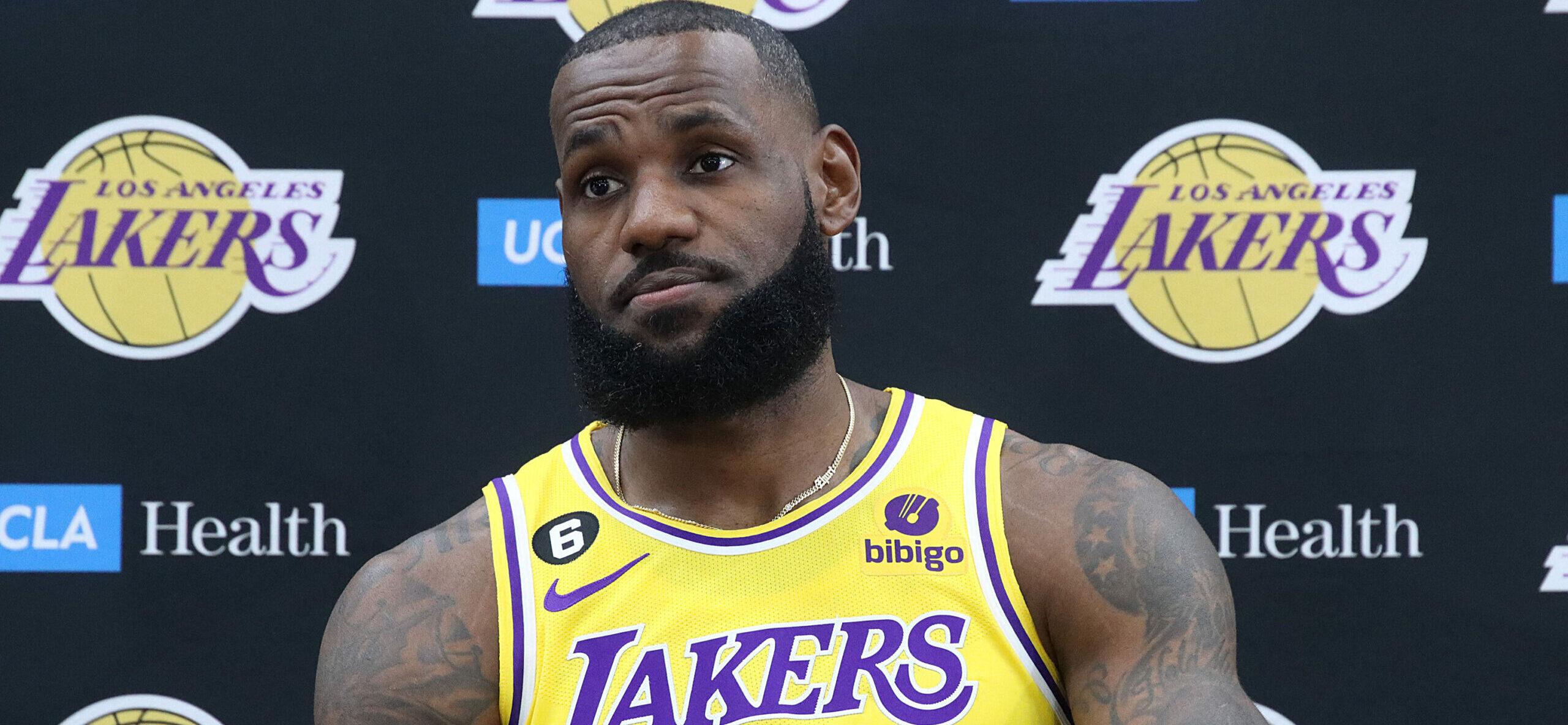 NBA TV shared the hilarious exchange between Smith Jr. and James on Instagram. Many NBA fans had some things to say about the funny moment.
"In 20 years from now, Jabari's son will tell LeBron that he played against his dad and grandpa," one fan hilariously wrote. "Been giving generational whoopings 😂," added another.
James wasn't the only one feeling old from all the "old" talk going on. One fan could relate saying, "Man, that makes me feel old. I watched this man play since he got drafted. I was about 8 years old 😂😂😂😂"