Bre Tiesi is loving motherhood!
She recently shared that her son Legendary is now sleeping in his crib at night and how proud she is even though it's not easy to accept that he's growing up so fast.
Bre Tiesi Reveals Her Feelings About Son Legendary Sleeping In His Crib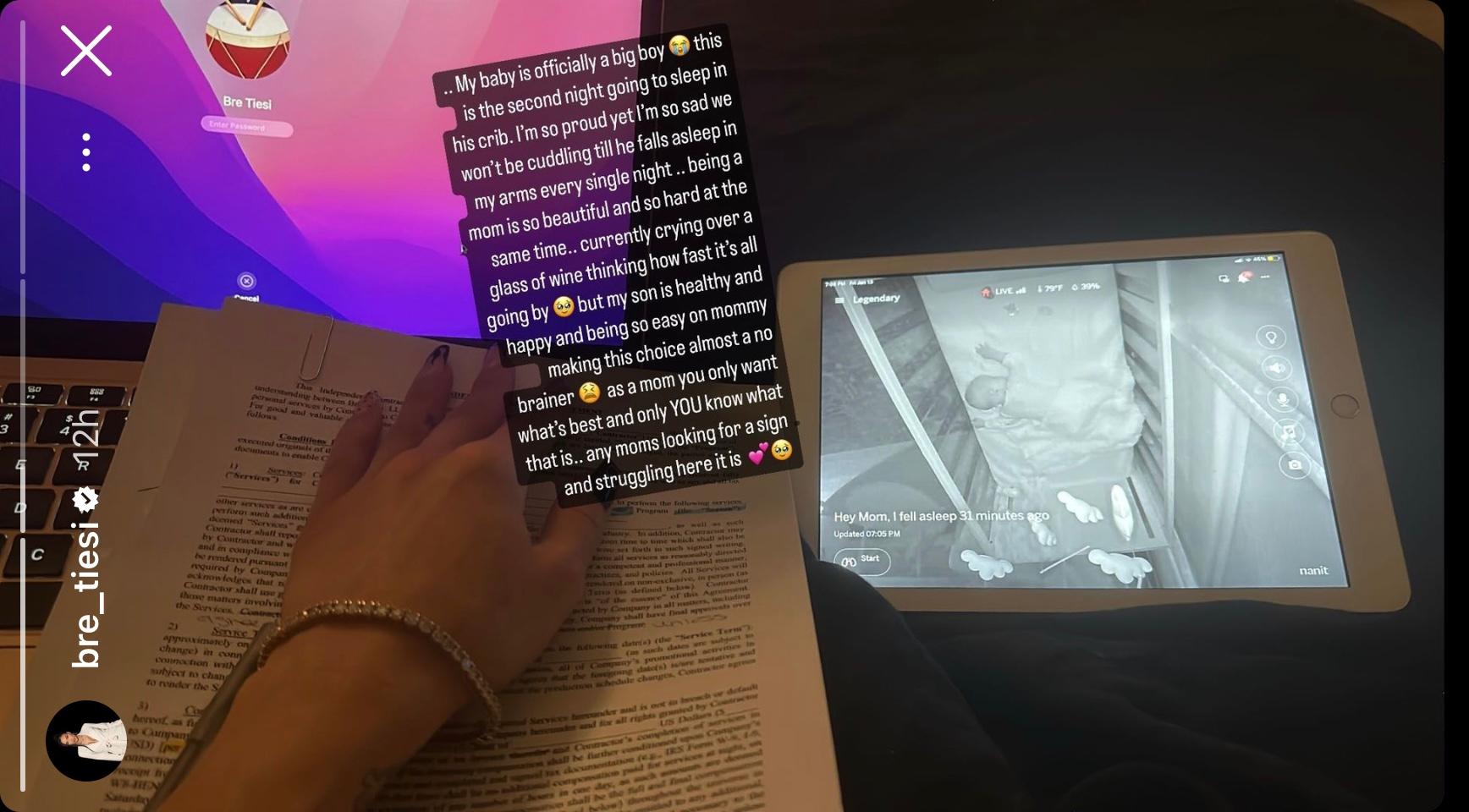 In a recent Instagram Story, Tiesi explains how she's feeling about Legendary growing up so quickly. "My baby is officially a big boy. This is the second night going to sleep in his crib," she begins explaining. "I'm so proud yet I'm so sad we won't be cuddling till he falls asleep in my arms every single night."
She continues explaining how it feels being a mom, and a message for other moms who maybe struggling. "Being a mom is so beautiful and so hard at the same time. Currently crying over a glass of wine thinking how fast it's all going by," she wrote. "But my son is healthy and happy and being so easy on mommy making this choice almost a no brainer. As a mom you only want what's best and only YOU know what that is. Any moms looking for a sign and struggling here it is."
Bre Tiesi Shares Updates On Motherhood And Her Son Legendary On Social Media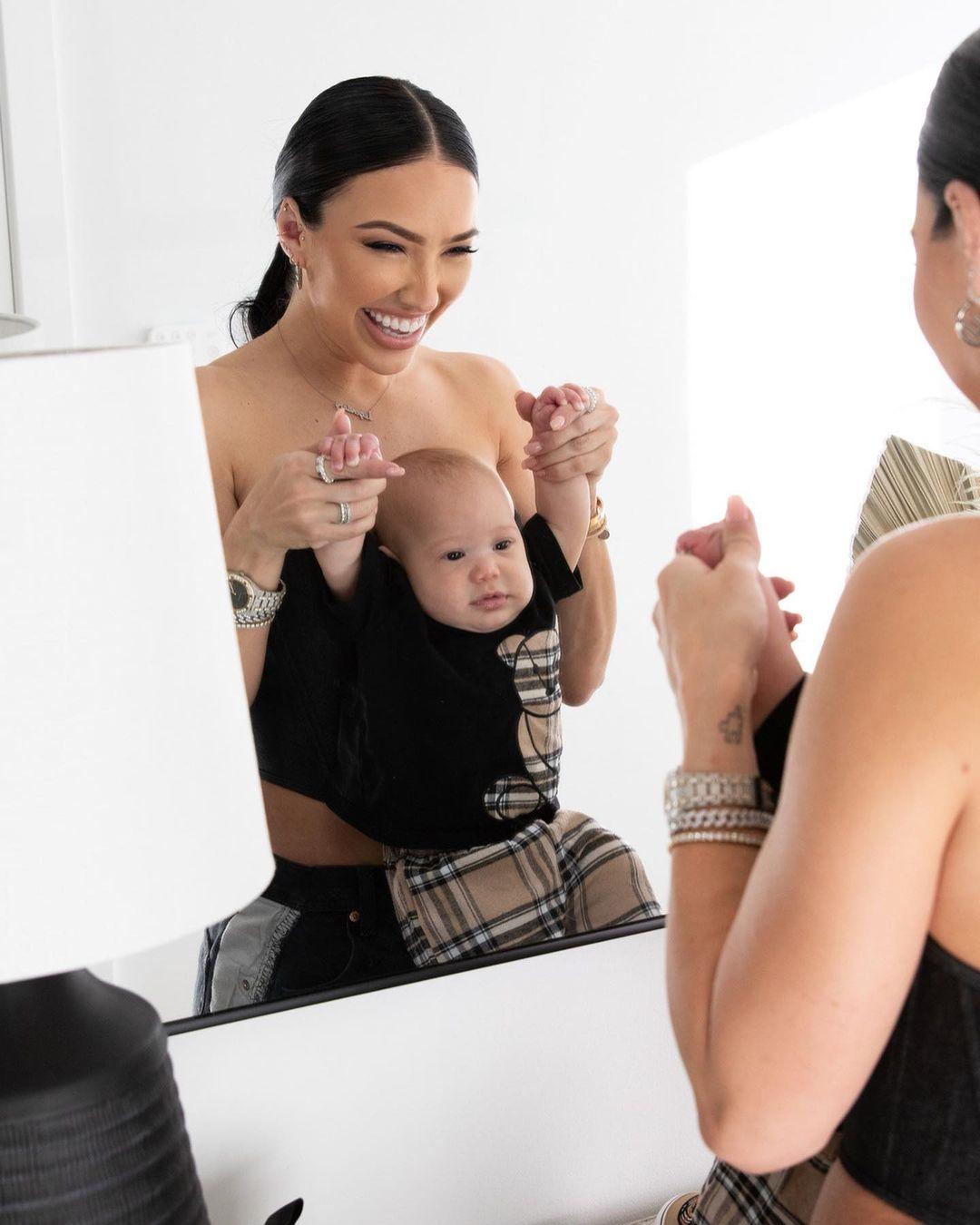 Tiesi has been open with her motherhood journey since Legendary was born in June 2022. She recently had an Instagram Q&A, answering fan questions, which spanned from her thoughts on getting married, having more kids, and everything in between.
As the mother of Nick Cannon's eight child, many wanted to discuss coparenting and her life with the dad of 12. When asked if she wants more kids, she responded, "I'm one and done, me and Ledgy for life." She also said, "Nick and I dedicate time to work together to be the best versions of us for our son. My son will be the most coddled, loved, supported, attended to child."
When one follower asked if she had a "contract pregnancy," she replied, "Y'all need help contract pregnancy. I love Nick. I love the person he is and the father he is. Make up whatever u want to process and justify the unconventional relationship, we ain't bothered."
Tiesi often shares photos of her and Cannon with Legendary on Instagram. When Legendary met Santa and "didn't even bat an eye," fans of the "Selling Sunset" star got the chance to experience that milestone through a carousel of photos.
View this post on Instagram
Bre Tiesi Shares Her Feelings On How Quickly Legendary Is Growing Up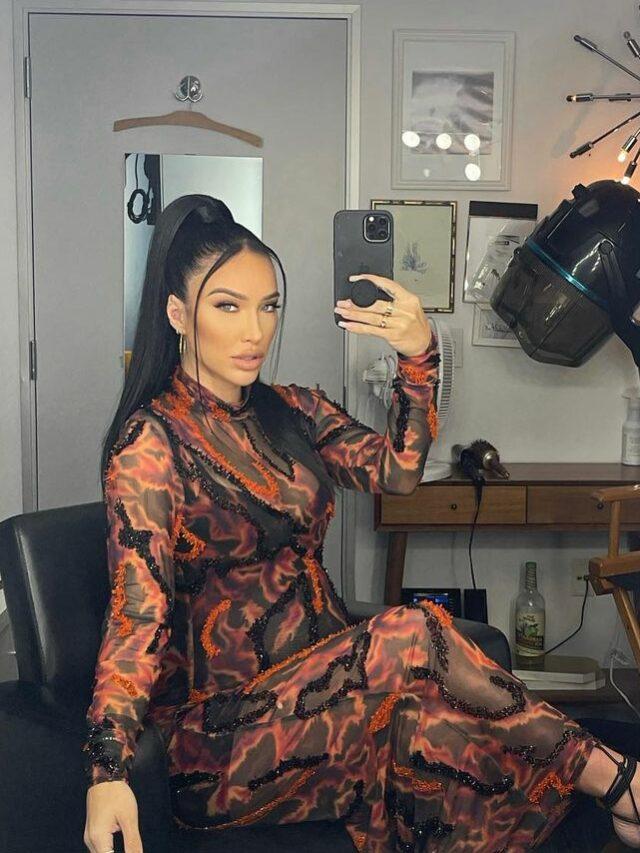 For many new moms, the reality of their baby going through so many big milestones so quickly can be emotional, and Tiesi is no different. In early January, Tiesi shared a video captioned, "How'd you get SO big SO fast 🥺."
Fellow "Selling Sunset" star Heather Rae El Moussa, who's expecting her first child any day now commented, "❤️❤️ aweeeeee."
View this post on Instagram
Other parents hopped into the comments to leave their thoughts on their children growing up so quickly. "My first baby is turning 13 this month and I still remember him this lil 😢," said one fan.
Another added, "As a father of 3 it is just amazing how quickly they grow. You really forget how small they are for the first week. I always joked after the first few days they never wore newborn stuff again so we just exchanged it for bigger clothes. But those first few weeks they are just so tiny it's hard to even imagine it again."