Actor Alec Baldwin is facing backlash for trying to get his wife Hilaria Baldwin one million followers on Instagram.
The Boston native was born on January 6 and the "30 Rock" actor had a very special gift in mind: trying to get her Instagram account to one million followers. He succeeded, but many fans were wondering why it was so important to him, considering he made five separate video posts to beg fans to follow her account.
Alec Baldwin Faces Backlash Trying To Get 1 Million Followers For Hilaria Baldwin: 'Is That Really Important In Life?'
View this post on Instagram
A few days ago, the "Beetlejuice" actor told fans "Tomorrow is the birthday of my favorite person. May I ask you a favor?" He then posted a video on Instagram explaining that he wanted to get his wife's Instagram account to one million followers.
Several of their famous friends were more than happy to comply. Frances Fisher wrote "What a sweet request! I already follow your beautiful [account] so I'm reaching out to my pals to follow her!" Several of their friends also started tagging their friends to give Hilaria a follow.
However, the pushback started almost immediately. "What's wrong with you? I adored you. Now I think you're losing your mind," one fan commented. "This is an uncomfortable request. I have no reason to follow her," another follower wrote. "What's important about a million followers? 1 billion followers? It's all just celebrity ego nonsense," a third fan chimed in.
Fans Think Hilaria's Birthday 'Gift' Should Have More Meaning Than Empty Followers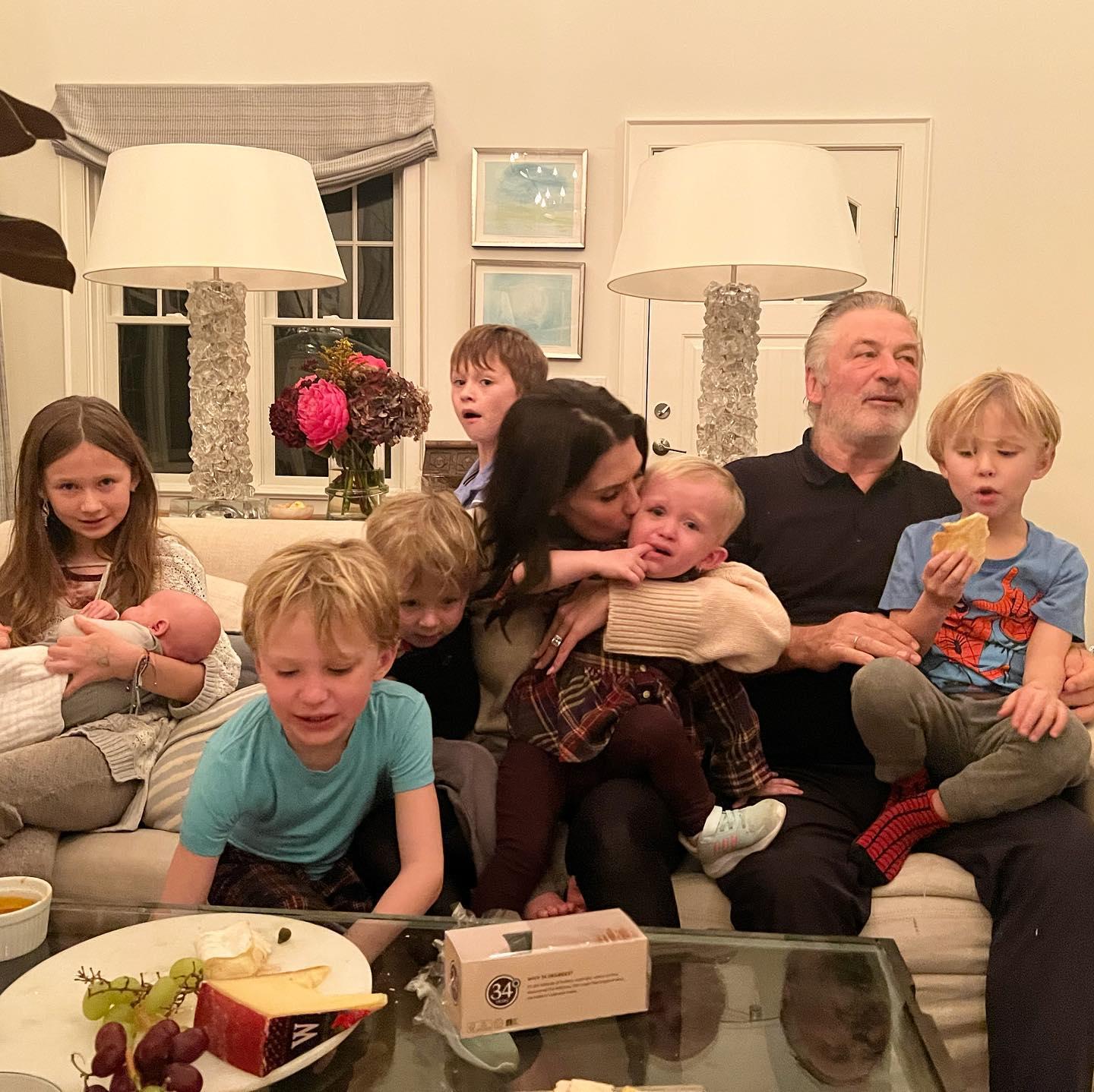 Considering that one can just buy followers for any social media platform, others questioned why Alec didn't come up with a more meaningful way to honor his wife's birthday.
"I would have respected a request to assist a charity to honour her birthday rather than concern ourselves about his wife's insta followers tally! Aren't there more pressing things in the world you could address?" one fan asked.
"I already follow her however wouldn't it mean more to her if we would donate 5 dollars to a Charity maaaaybe a Animal rescue. Or maaaybe feed the homeless? I'm not sure how I feel about this kinda screams selfish to me I would gladly ask for a small donation to feeding Fur babies or any babies for that matter," another follower wrote.
Alec Baldwin Drags His Daughter Carmen Into The Mix
View this post on Instagram
The couple married in 2012 and welcomed their first daughter, Carmen, in 2013. Their daughter is now nine. "Follow my mom on Instagram. Please and thank you," Carmen asks in a video that Alec films. Many fans thought it was in poor taste to have their daughter begging for people to follow her mother on Instagram.
"This is sort of weird. Is having more Instagram followers what she wants for her bday? It seems like someone that's as in tune with humanity would know that this won't bring her any peace or self-worth," one fan commented.
"How about asking to follow a charity that means something to her to raise awareness? That would be cool," another follower pointed out. "Unfollowing both you and your wife now. I thought your first pleading video was bad enough but using your daughter to beg for followers??? What kind of example is that setting her?!" another fan asked.
Alec Creates A 'Final Push' To Try To Get More Followers
View this post on Instagram
In yet another video that Alec captioned "the final push," Alec begged his followers to follow his wife in a minute-long clip.
"Honestly Alec she doesn't deserve it. She wants to control her ig by not allowing comments & you expect us to follow her so she gets attention. No thanks. You actually motivated me to unfollow her which Is exactly what I did & see others did too. Ya can't have cake & eat it too," one fan commented.
View this post on Instagram
Many fans said that they were also unfollowing the account, prompting Alec to explain that he was also taking his wife out to dinner for her birthday in a separate video.
In the video, he said that they were "getting close" and continued to ask people to follow her account.
It Looks Like Hilaria Has Her Million… But Was It Worth It?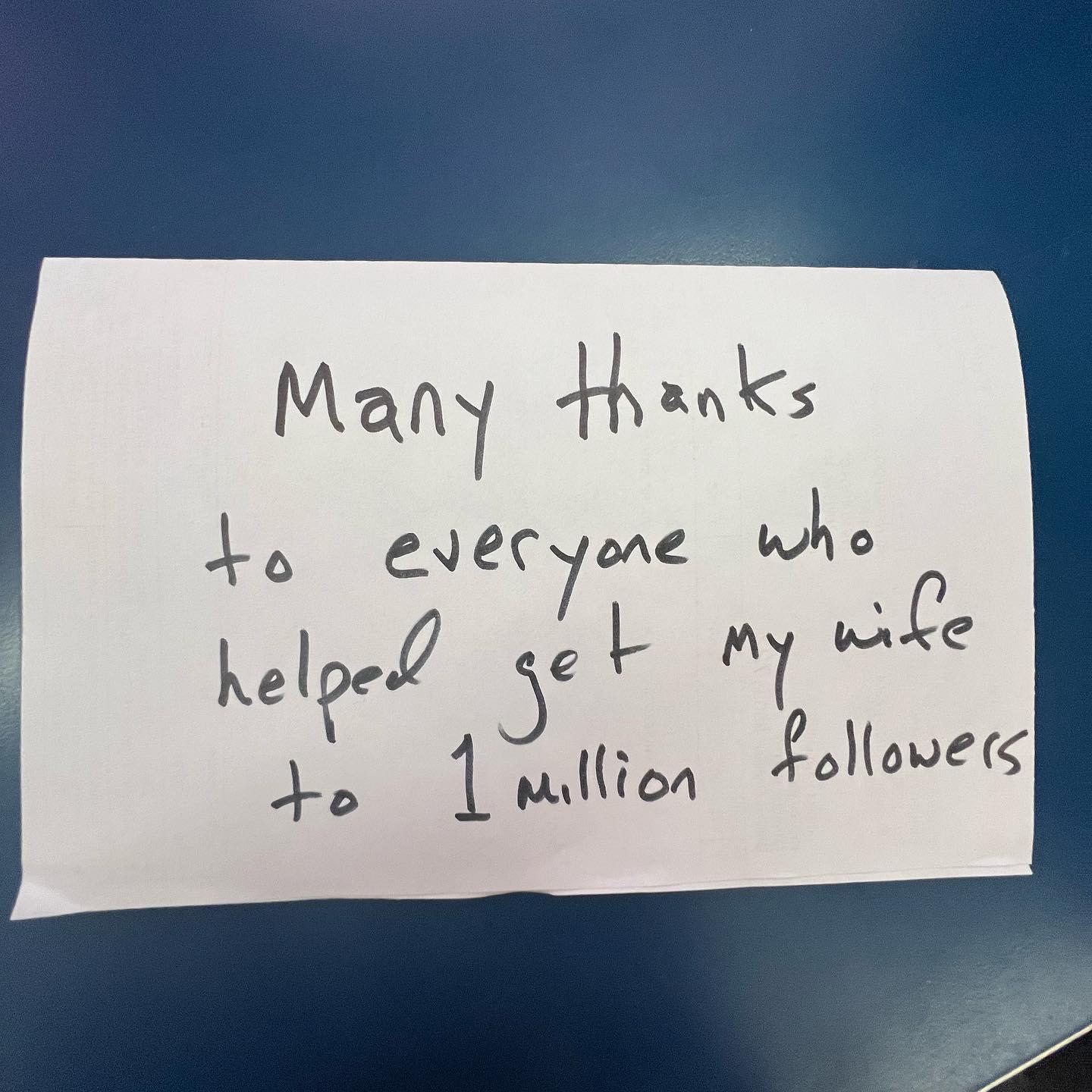 In a final photo that Alec captioned "Truly…" he decided to stop posting videos and instead shared a single hand-written note that read "Many thanks to everyone who helped get my wife to 1 million followers."
"Is that really important in life?" one fan asked. "I'm wondering why that's so important," another follower agreed. "Sad that this is considered an accomplishment," another user chimed in. "One million followers is what's important on a birthday?? Give me a break," another shared.
"Hope she is living a better life now – we all pray for her to get to 2 million," another follower joked. Perhaps that will be his goal for her milestone 40th birthday next year!