Suzanne Somers and her husband, Alan Hamel, are in a celebratory mood, and they can justify it with fifty-five reasons.
The American actress is famous for performing in "Three's Company" and "Step by Step." Also, she is an acclaimed best-selling author in the New York Times. However, the business mogul may have it all, as she recently shared that she and Hamel are commemorating their decades-long union.
Suzanne Somers Is Still Smiling With Partner Of 55 Years Alan Hamel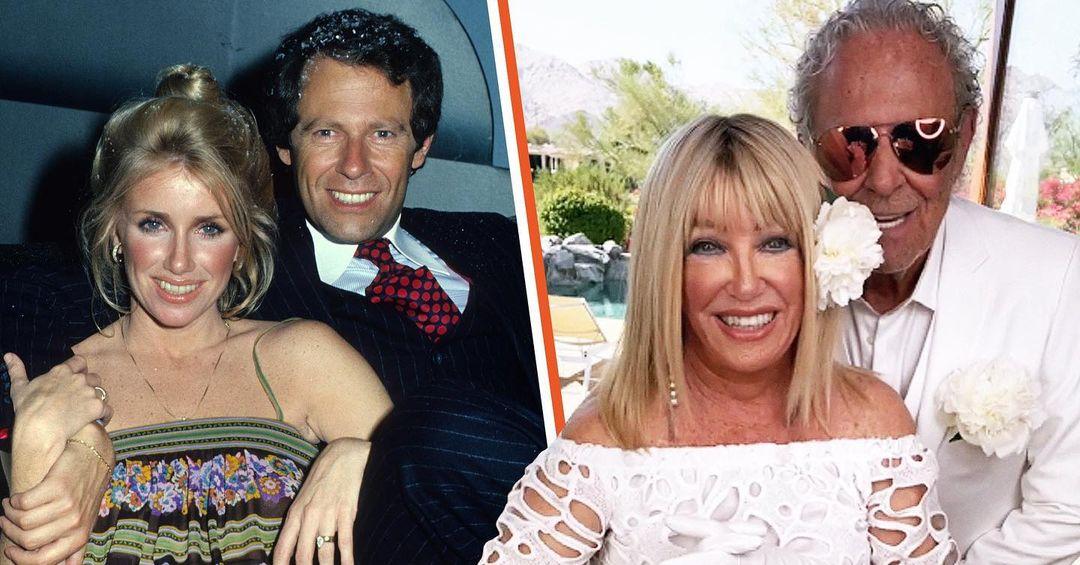 Yesterday, the entrepreneur took to her Instagram page to share an exciting selfie of herself and her husband of 46 years, from years ago, in contrast to a present-day photo with her 49.5M followers.
The accompanying caption, "Still smiling 55 years later ☺️ #TBT 🫶," gave observers the needed hint. The couple walked down the aisle in 1977 after several years of dating, and according to her loved-up snap, Somers is still very much in love. 
Within hours, the post accrued over four thousand likes and hundreds of comments from enthusiastic fans. One wrote, "You both are the true meaning of "Love"!! Just watching you puts a smile on my face! God Bless you both and hope you have many more years! Here's to finding "the" one and only! Finally at 60, I have found mine!!🙏🏻💕❤️🎊."
Another fan commented, "Amazing and beautiful couple!! So blessed. Happy Anniversary. have been admiring your relationship from afar for many years. HSN days he was always right there with you !! Incredible.❤️." 
One curious fan immediately followed their good wishes with the burning question, "What's the secret?." A fellow reveler of a marriage anniversary wrote, "Happy anniversary 🥂💍❤️ ours was yesterday..38."
"Congrats❣️Unbelievably❤️Fabulous…how is it you look even better 55 yrs later?!?," a particular fan asked. The journalist, Leeza Gibbons, chimed in by writing, "You two are AMAZING!❤️."
Suzanne Somers: 'I Have Sex With My Husband Three Times A Day'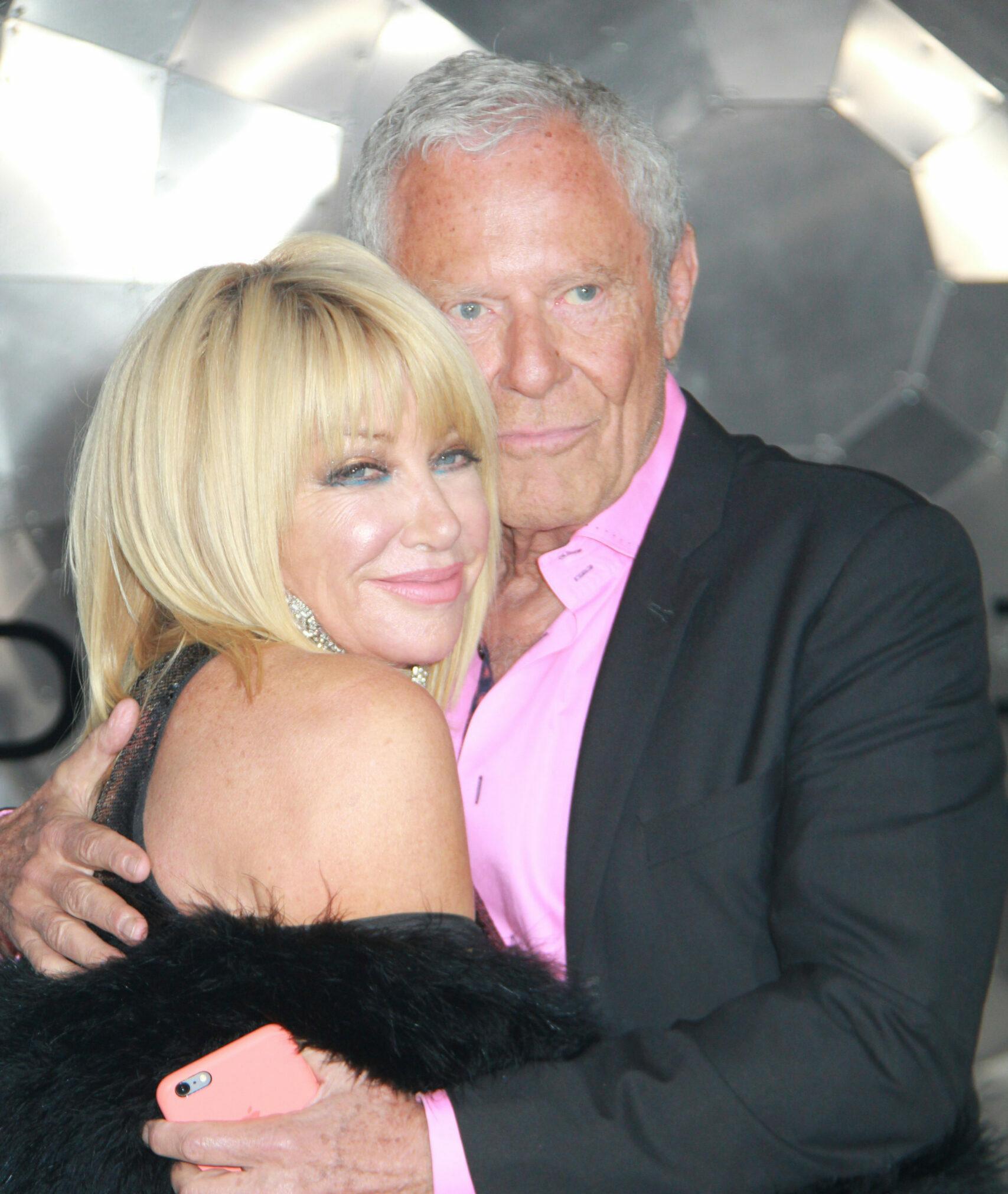 About two years ago, the 76-year-old made headlines for putting out a personal detail about her sex life with Alan. She shockingly revealed to listeners of the Heather Dubrow's World podcast about her three-times daily sex routine with her now 85-year-old husband.
In a previous report by The Blast, Somers shared more about her bedroom tricks. She told Dubrow, "At this stage of life, most people think that's, you know, over the hill, too much information." 
The author expressed that having lots of sex with her partner has kept her marriage fresh and more satisfying. Somers said to add fuel to the fire, "But what time is it, like noon? I've had sex with him three times so far today. What is it about 4:30 in the morning that suddenly, there he is? I'm going, 'Could you just wait until the sun comes up?"
This number was not shocking because, alongside the revelation, she included information about "hormones" she and her love interest were taking to keep the energy going in their fantastic marriage.
The reports added that the blonde actress opened up in vast detail about the hormones during the pandemic. She said, "I have a husband who I inject every Tuesday with testosterone, and Wednesday's a very good day. We have found a way."
She explained further, "My girlfriends go, 'You do not have sex twice a day.' It's no forced march, I'm in the mood. He's in the mood. Sometimes it's once a day. Sometimes later in the day, you're in the mood again because what are you going to do during this pandemic?."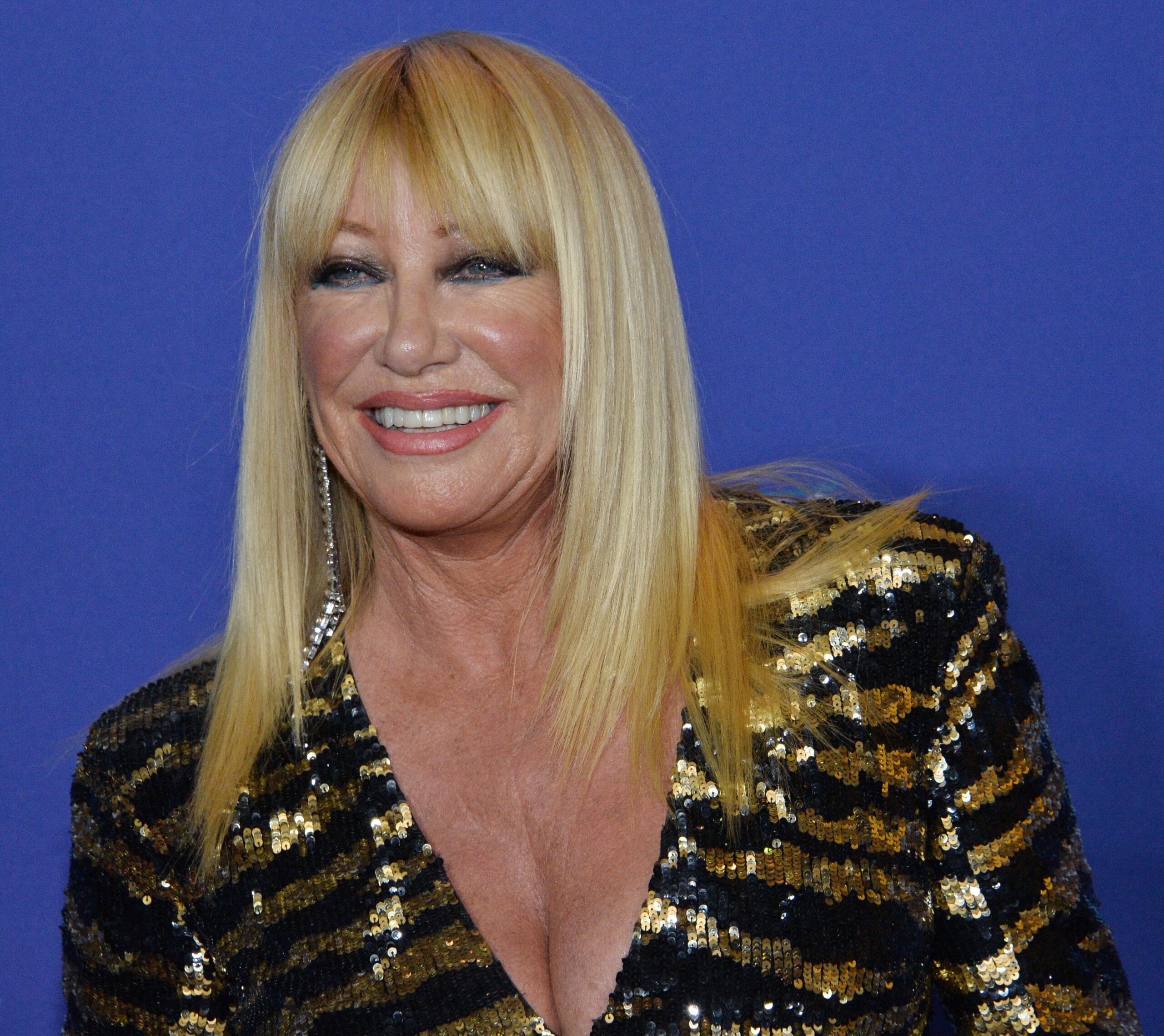 Conclusively, the mother-of-one gave a rationale for her sexual engagement with Hamel, she said, "But now that our kids are raised, and it's just me and Al, and we paid for the tuition, we paid for the weddings and helped them get their start — now it's just us. Man, are we having fun."
The 'Three's Company' Star Had An Home Invasion While On Facebook Live 
In February 2021, The Blast reported on how the cancer survivor had invaded her home while giving a live makeup tutorial on Facebook. In the comfort of her mansion in Palm Springs, an unidentified man disrupted the live session she was having with fans.
The perplexed couple tried to reason with the intruder by coaxing him to leave their property. Per reports, the man claimed ghosts were disturbing him, prompting him to get into their driveway. Somers gently encouraged the confused person to exit as she gave the camera a visibly shaken look.
In a turn of events, the intruder apologized for the disturbance and offered the perplexed homeowner a gift which Somers rightfully declined. Finally, when the chaotic individual left, Somers began to call the police.
She put the mind of her supporters by commenting, "All clear and safe! Thanks for your concern. Have a great weekend ❤️❤️❤️," alongside the uploaded video after the whole incident.