UFC ring girl Brittney Palmer, 35, has been working inside the Octagon for the last several years and has become popular with MMA fans — so much so that she has even gone on to be a four-time winner of Ringcard Girl of the Year.
When she is not working inside the ring, the 35-year-old can be found boosting her social media presence and promoting her OnlyFans account.
Brittney Palmer Is 'Perfection In One Picture'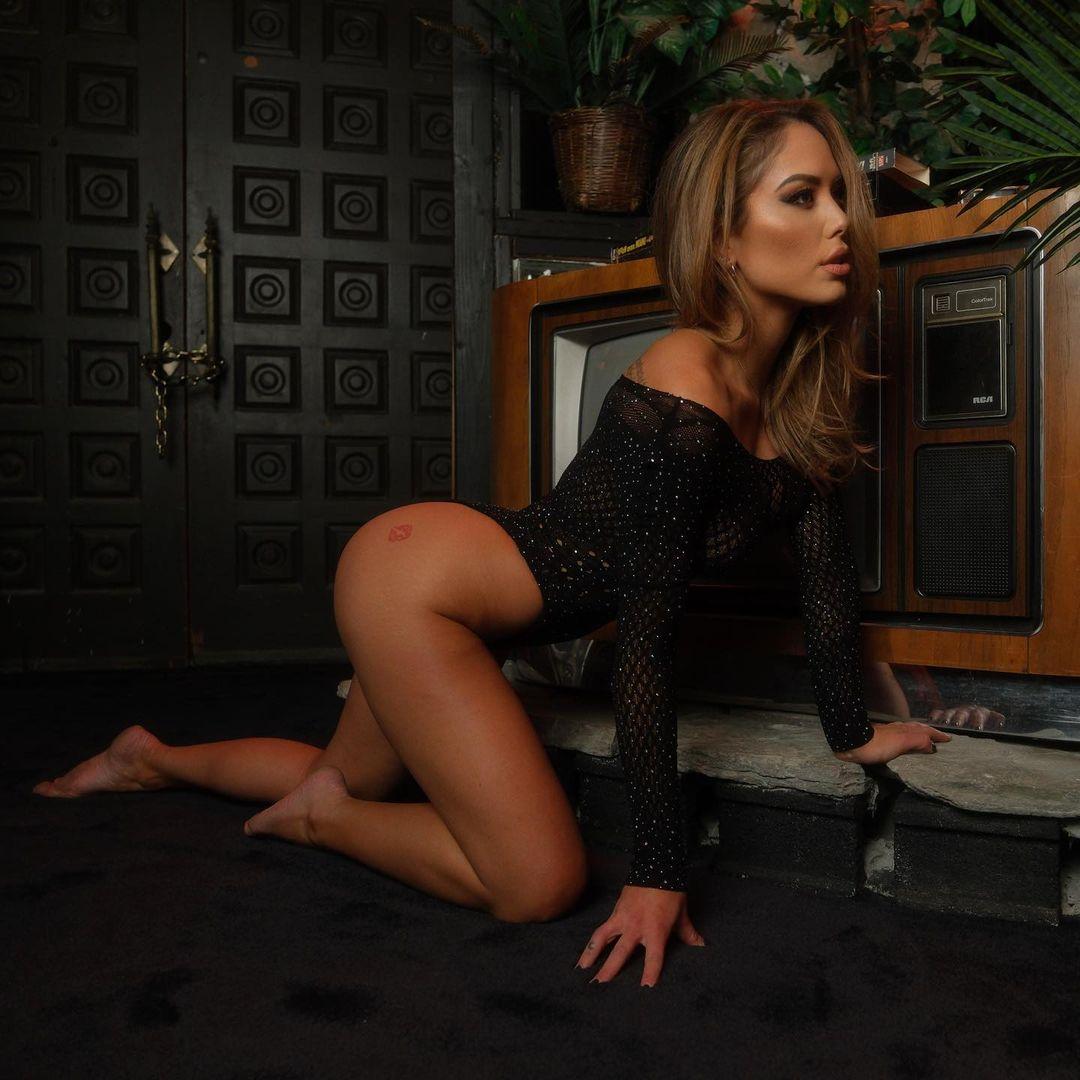 The UFC ring girl posted the above photo to Instagram, grabbing the attention of her 1.1 million followers. The 35-year-old can be seen crawling on the floor like a cat as she wears a tight sparkly bodysuit, which shows off her curves in all the right places.
Her long brown hair is curled as it falls just past her shoulders as she wears natural-colored makeup. And if fans look closely, they will spot Palmer's kiss tattoo on her booty.
"You're my favorite movie..," she captioned the photo.
Fans were quick to comment on the photo, commenting things such as "Pure definition of perfect beauty 😍😍😍💕💕💕💘💘💘💘💘💘💘💌" and "By far the best looking woman in the UFC🔥🔥🔥 Marry me Britt 👁❤️🫵🏻 👩🏻‍❤️‍👨🏻."
One fan even called it "Perfection in one picture."
Palmer's Time With Playboy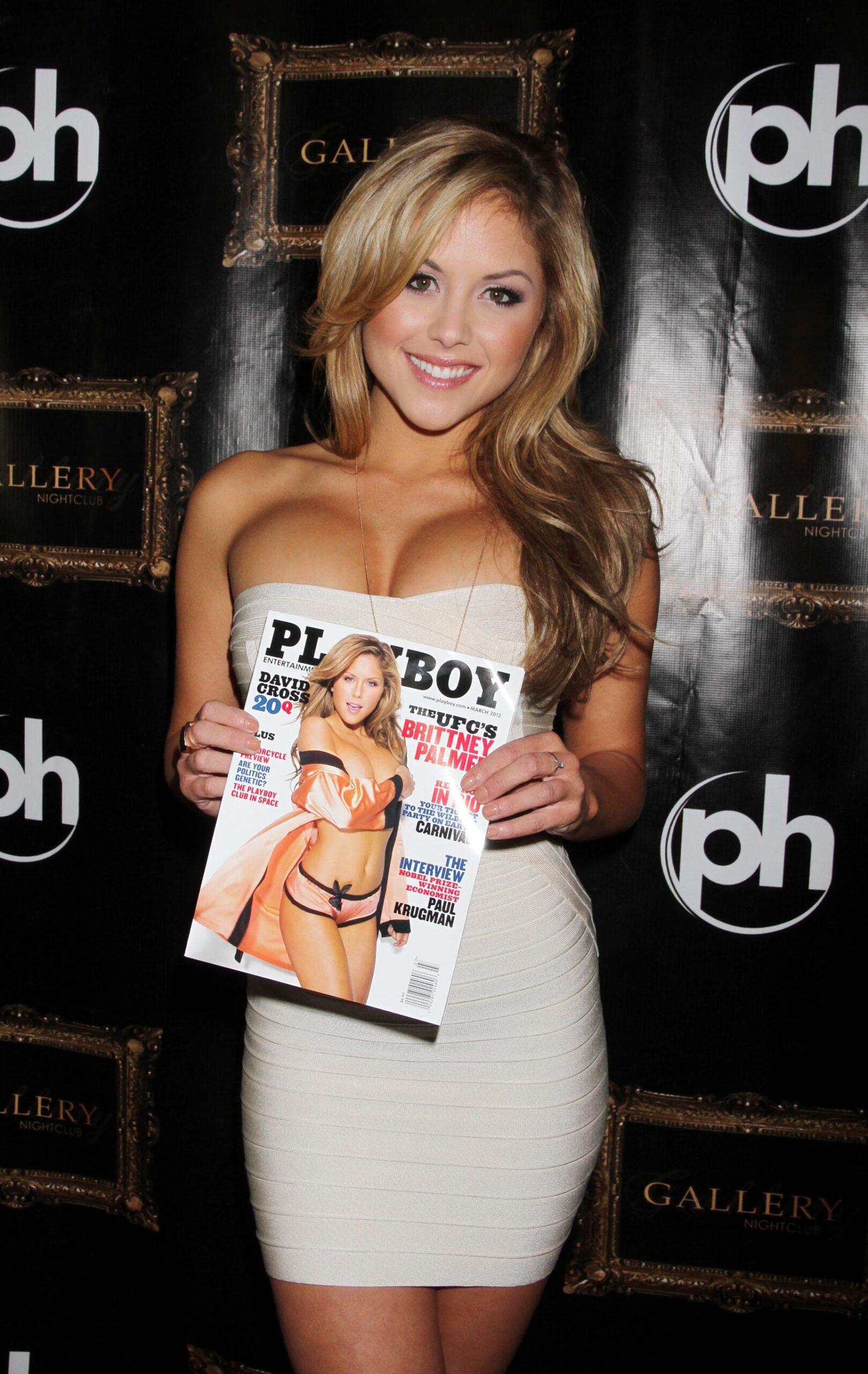 Prior to making an OnlyFans account, Brittney Palmer posed for the cover of Playboy magazine in 2012.
"It's a great story, again I was really young so to be a part of something so big so young it was really, really cool," Palmer said when speaking to the experience.
"There was a lot of nerves attached to it. I remember Steve Shaw, which was my photographer, he had to open a bottle of champagne and it was like 10 am. He was like 'We gotta get her some champagne to loosen her up'," she continued. "I was so nervous because I was used to doing photoshoots before, but on a shoot like that you have a staff of maybe 20 people working on this shoot and everybody's poking at you."
Overall, Brittney Palmer loved the experience she had with Playboy as she went on to say, "But it was really cool and Playboy treated me very well. I did a beautiful press tour after, which was super fun. I got to go to big news station and really make it something big and UFC was really supportive and on board and the rest was history."
Brittney Palmer Named "Ringcard Girl of the Year" For Fourth Time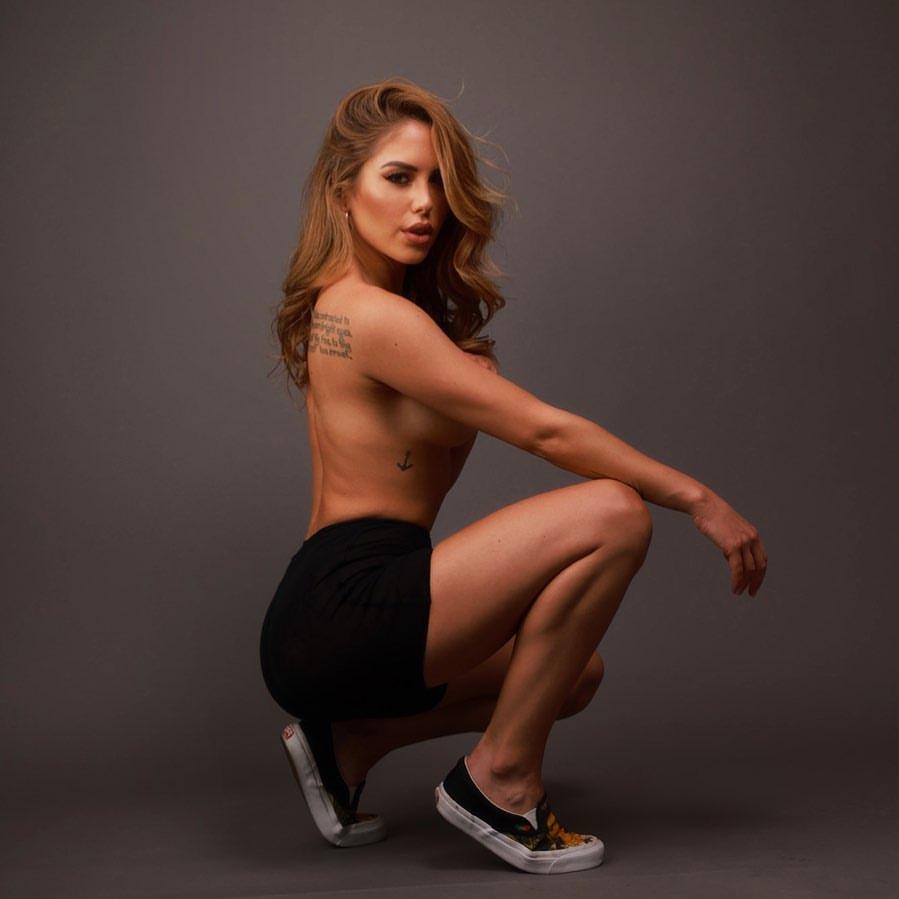 Brittney Palmer was recently named "Ringcard Girl of the Year" for a fourth time. Posing topless with an arm covering her breasts, she wrote, "Sweet nothings."
In another message, she celebrated the big achievement by writing, "Thank you all so much for the continued love and support. It's truly an honor to work with @UFC and the fans that make this all possible." She also put a red heart emoji to show her gratefulness.
Congratulations to Brittney Palmer for being named "Ringcard Girl of the Year" for a fourth time.