The 2023 Super Bowl is less than two months away, and Rihanna is gearing up for her Halftime debut performance with unmatched perfection!
In addition to her much-anticipated performance, she reportedly plans on including a special guest at the show – none other than her 7-month-old son, whom she welcomed with her boyfriend, A$AP Rocky, in May 2022. 
Rihanna Would Not Have Her 7-Month-Old Baby Miss Her Super Bowl Performance
The Barbadian billionaire is set to make her return to performing on stage at the Super Bowl Halftime show on February 12, 2023, which will take place at the State Farm Stadium in Glendale, Arizona.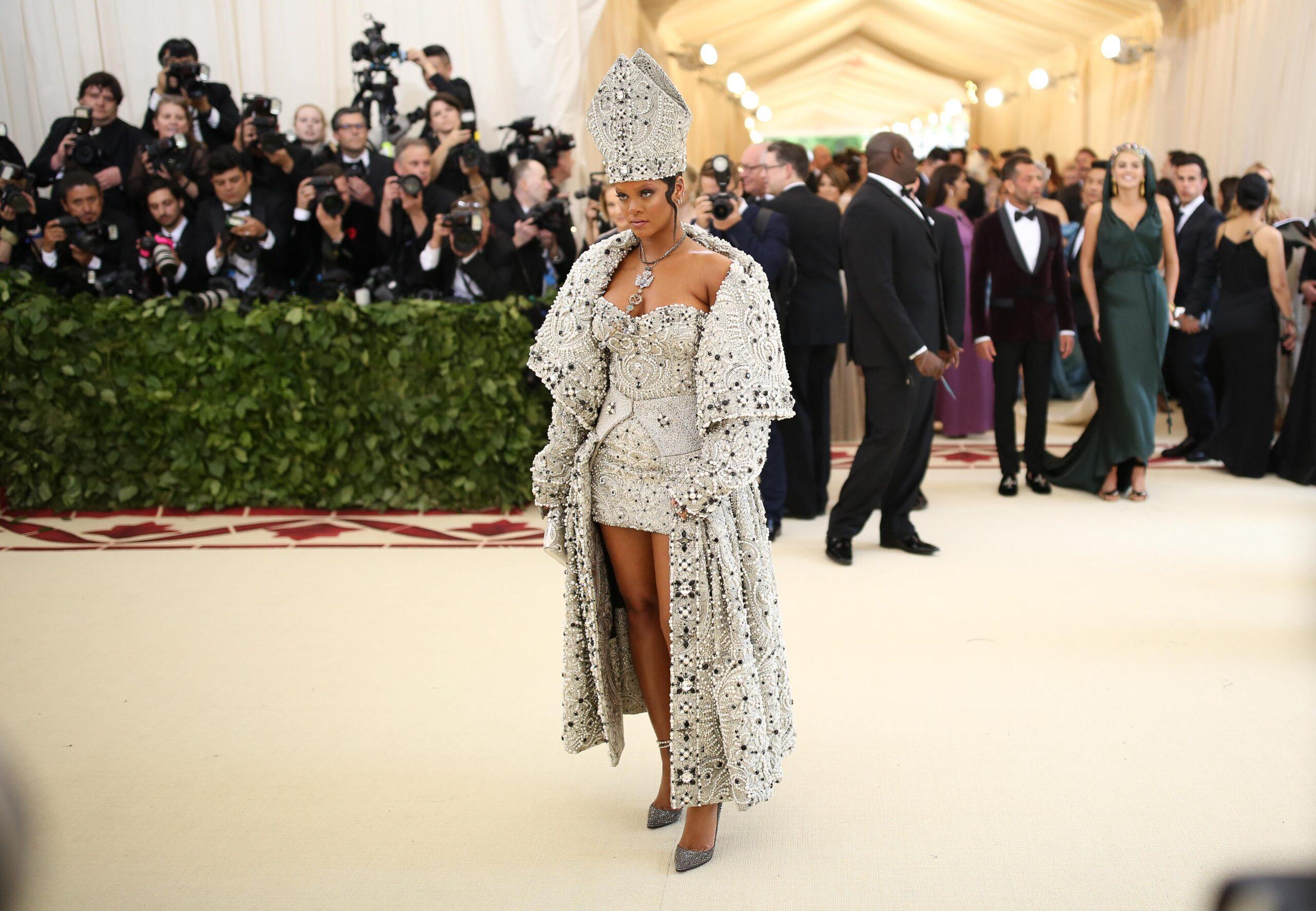 Leading up to the big day, a source revealed Rihanna's family plans for the memorable day, described as a "once in a lifetime opportunity" that she would not have her baby miss for the world. Fans would recall that back in September, it was announced that Rihanna would headline the momentous NFL ceremony when she posted a snap of her holding a football.
And in preparation, the 34-year-old celeb appears to have started looking at options for her baby to be safe at the game as he is still an infant. The informant elaborated:
"She knows it's going to be loud, so she's thinking that either she'll have him wear noise-canceling headphones for babies or her family, many of which are also coming, will enjoy the show from a skybox or some kind of club seating."
Unsurprisingly, her partner A$AP Rocky, whom she got with romantically in 2020, will be around to assist with their child and support his sweetheart. As you might recall, more than a year after starting their relationship, they announced they were expecting their first baby, with Riri – as fans fondly call her – showing off her baby bump whenever she could throughout her pregnancy.
The insider further disclosed to Hollywood Life how supportive the Fenty Beauty founder's boyfriend has been all through the Super Bowl prep. "Rocky has been extremely supportive," the source reiterated. Although she's been a little nervous about the whole thing, he's helped her by being by her side and reassuring her. Everybody knows she's going to crush it."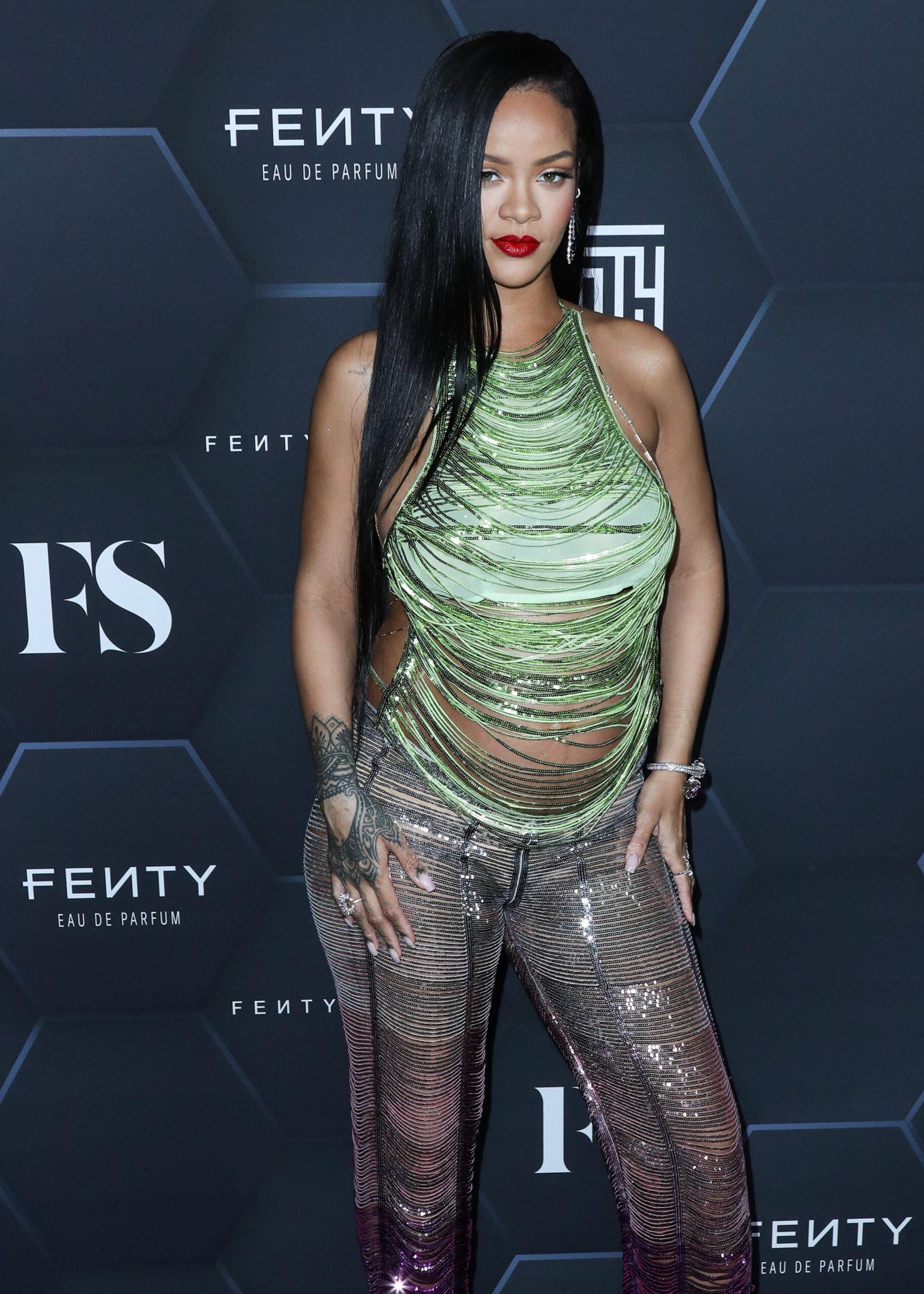 Rihanna seems more than ready to get back to work despite motherhood being a priority for the past several months. Per another source, she has been "so involved" and has been going into "overdrive" with the show. Additionally, she plans to give it her all in every aspect, from the choreographers' outfits to the "lighting and sound, to everything."
Fans would expect nothing but the ultimate best from the Grammy winner as she is reportedly approaching the event with the same level of perfectionism that she does with her "insanely well-produced" Savage Fenty X show.
Moreover, the insider revealed that her partner is naturally assisting with ideas and will soon be "doing overdrive on the daddy duties in the coming months."
Rihanna Finally Unveils Son At 7 Months!
Since the birth of the power couple's son, whose name has not been announced yet, they kept things private without releasing pictures of him. However, the secrecy ended when Rihanna shocked the world with a video of the tot on TikTok.
Eventually, a couple of pictures emerged from the update, and as The Blast reported, fans could not hold back their excitement. Several took no time in pointing out the mother and son's striking resemblance, while others believed the boy was a "perfect mix" of the two parents.
One fan wrote on Twitter, "That is definitely Rihanna's baby," while one other exclaimed, "Got the official forehead and everything! Yes, queen! Love a good forehead, baby." Another Twitter user delightfully gushed about their love for seeing baby pictures with the same "facial expressions or mannerisms as the parents!"
The 'Lift Me Up' Songstress Is Learning From Her Infant Son Amid Motherhood Journey
About five months after welcoming her only child, Rihanna opened up about motherhood in an emotional way during the red carpet event of her "Savage x Fenty Show Vol. 4" lingerie show.
Per reports, she compared becoming a mother to having a "trippy" experience that was not totally prepared for. "Life starts over when you become a parent," the "Battleship" actress dished. "It's life that you've never known before. The beginning is like you're tripping acid every day. It's wild, trippy as hell."
Even with the experience, being a mother has been an eye opener as she learns a lot from her child trying to adapt to life while he also learns from her and about the world.