The new year kicked off with great news for the formerly unofficial couple Diddy and Yung Miami, not long after the veteran rapper announced the birth of his surprise baby, Love Sean Combs.  
It is no news that Diddy, whose full name is Sean Combs, and Yung Miami – born Caresha Romeka Browniee – have had a casual relationship for some months, but it seems things are getting serious.
The duo marked the new year by going Instagram official, much to the surprise of some fans who had a field day dishing their supportive and reproving opinions at the latest couple in town.
Diddy And Yung Miami Go Instagram Official In New Breathtaking Pictures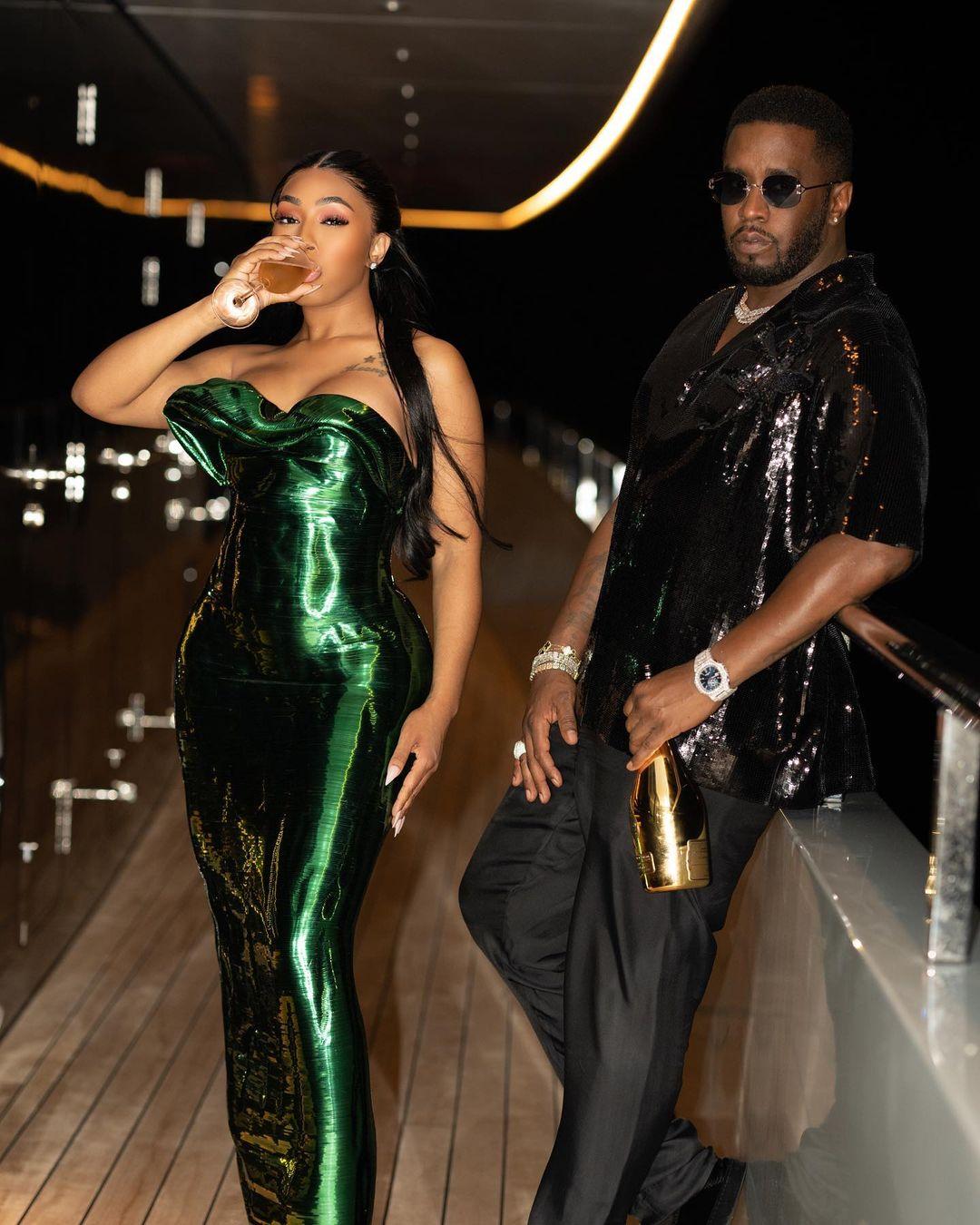 Diddy evidently had no qualms beginning the new year by showing the world he was done being casual with his lover.
He shared several Instagram pictures of himself and Yung Miami on a yacht, looking as remarkable as expected, and striking different poses around the vessel. In the caption, he declared, "HAPPY NEW YEAR!!" and added a red heart emoji alongside the word "LOVE," which was certainly directed at the female composer.
Speaking of the pictures, the first slide showed the duo on deck with Yung Miami donning an exquisite shimmering long green tube dress that hugged her curves in all the right places.
On the other hand, Diddy was dressed in black slacks and a matching glittering black short-sleeved shirt paired with dark sunglasses. He had a champagne bottle in hand as he leaned on a rail while his partner drank from a half-filled flute.
They changed outfits in the next two pictures; the female rap star wore a silver knitted coverup over a sheer two-piece while her man put on a white silk shirt, black pants, and his usual shades.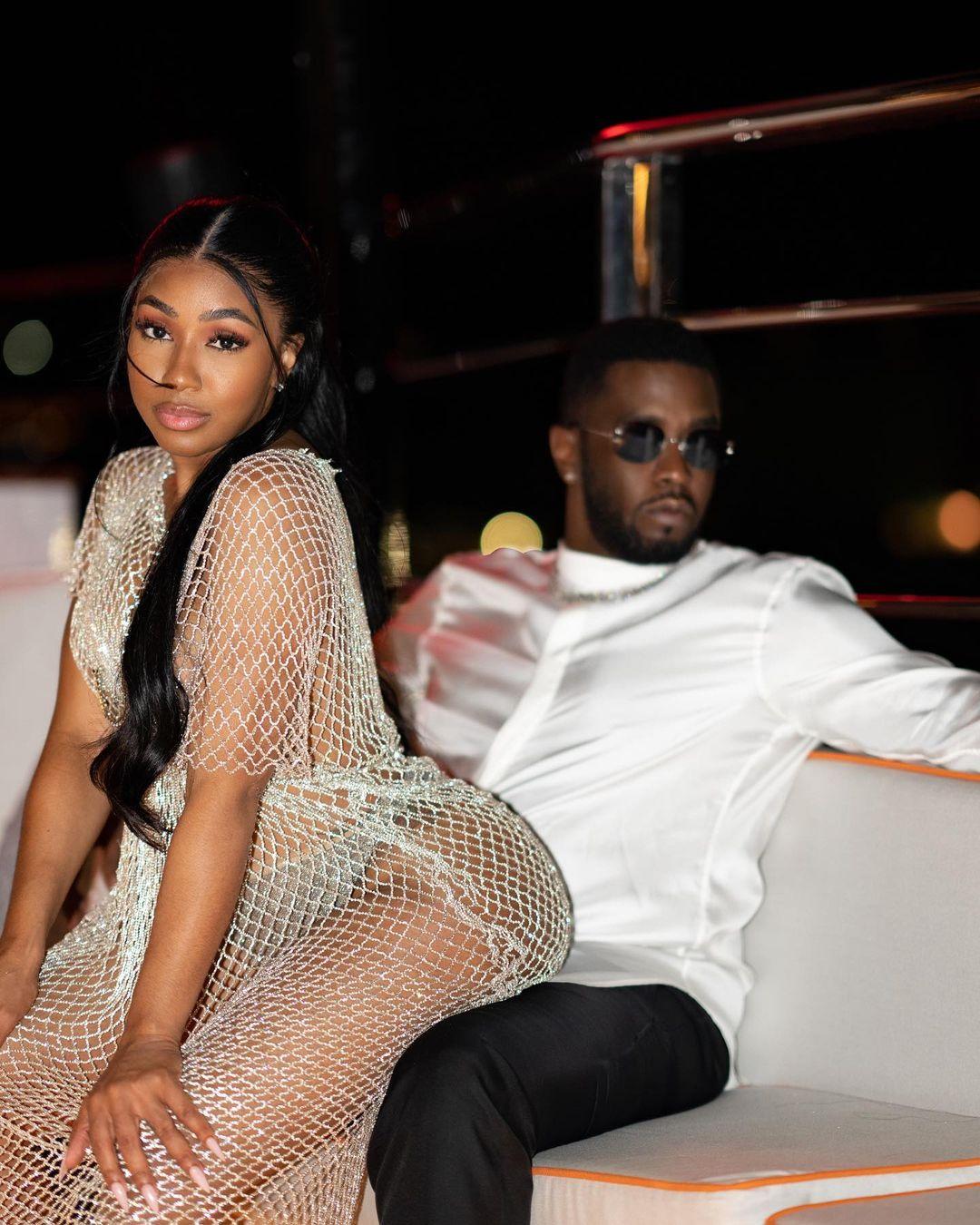 Both pictures showed Yung Miami sitting on her man's lap and gazing sultrily at the camera. In contrast, the following picture gave fans a closer look at the 28-year-old beaming at Diddy, who backed the camera. The fifth picture was a mirror view of Yung Miami pressing her backside against her lover, who could not keep his eyes away from her.
In the sixth snap – a mirror shot – he was also seen having a laugh without his girlfriend. However, the concluding slide showed the couple, captured from above, lounging on the deck, surrounded by colorful pillows. More than a million fans were taken with the post as they flooded it with likes, while several took to the comments to gush about how lovely the pair looked.
A fan wished the couple a happy new year, calling it a year of "restoration and focus." Another wrote, "1st and 4th picture. It's written all over their face [seven red heart emojis] LOVE."  Others were not so supportive, including a critic who believed the photos were not giving happiness or joy but "just dashing ish in the internet face." 
Diddy's official announcement comes on the heels of him slamming rumors about his relationship with Yung Miami, stressing that she is not his "side chick."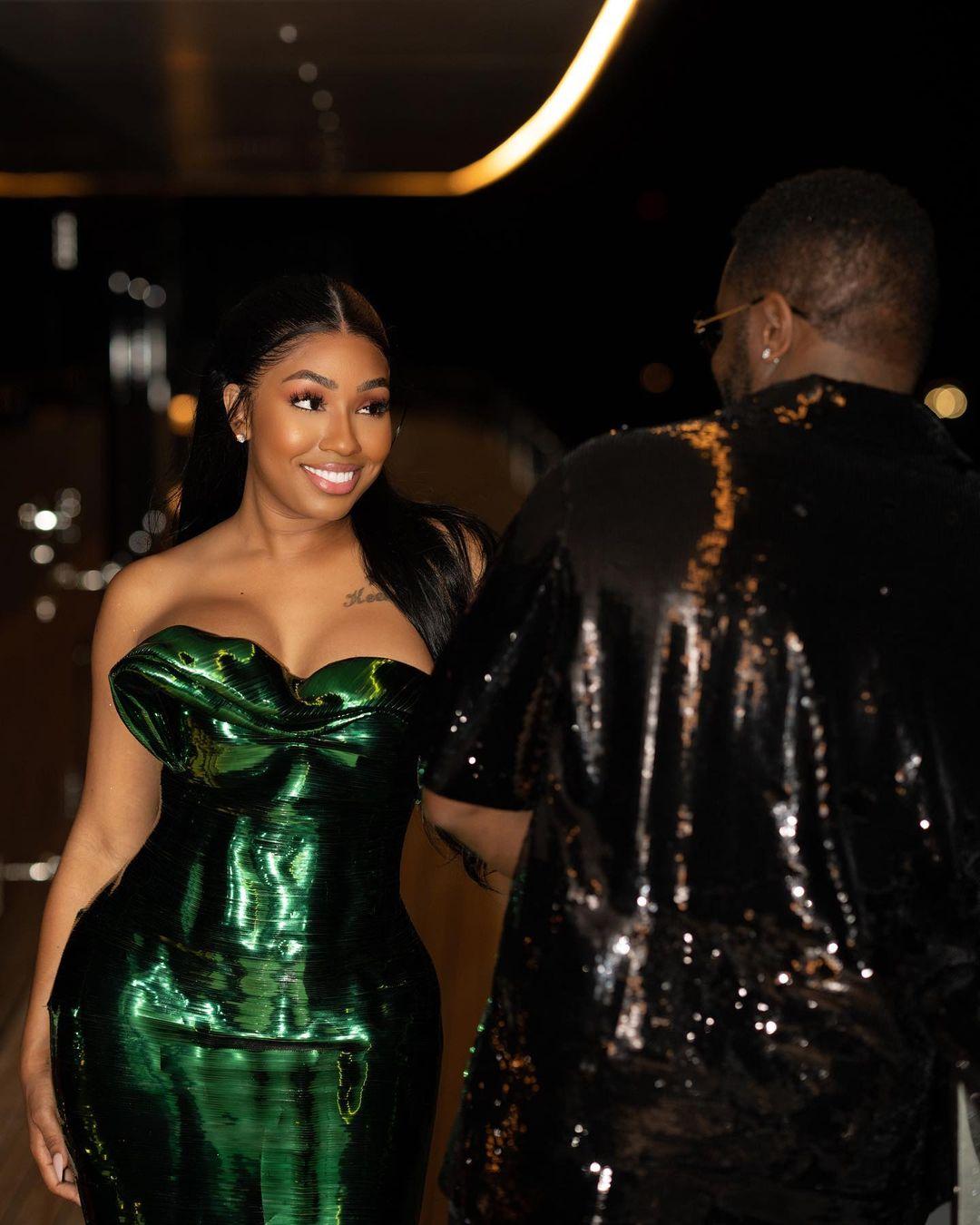 Per reports, in a Twitter rant, he maintained that the "Bad Boys for Life" star had never been his "side chick" as she is "very important and special," and he does not mess around with her. He then sent a message to critics saying, "But know that if you do something to hurt mine, I'm gonna come to your house and we're gonna talk about it like human beings. LOVE."
His declarations were a response to Yung Miami's heated exchange with DJ Akademiks over his newborn child, Love. 
The DJ criticized Diddy for having a "side baby on his harem of side chicks," which the City Girls rapper was not taken with as she slammed him, maintaining that she was no one's "side b**ch."
The Sean John Founder Welcomes Newborn Daughter Amid Romance With Yung Miami
Diddy wrapped up 2022 by welcoming his newborn daughter, Love, and introducing her to the world without revealing who the tot's mother is.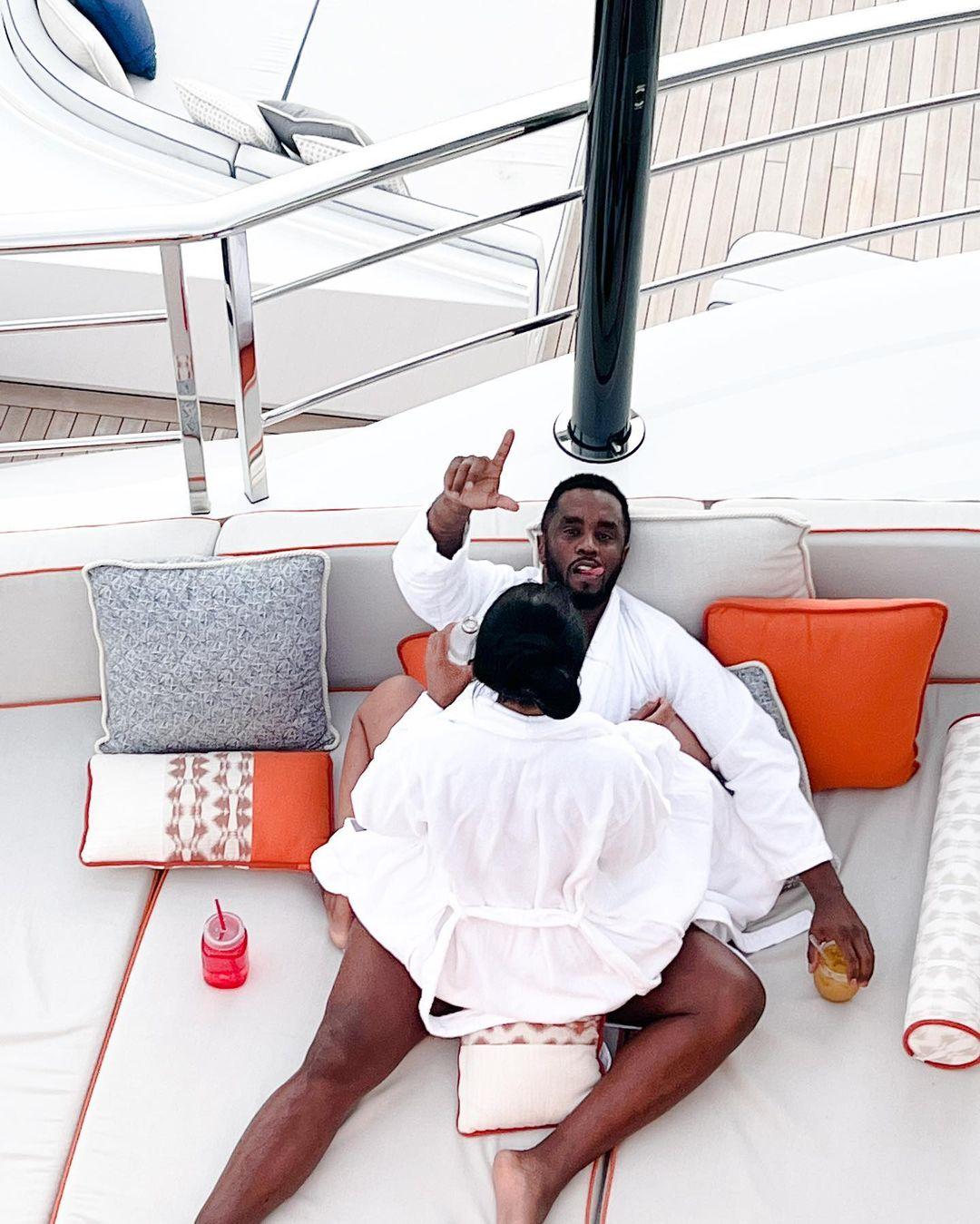 As The Blast reported, he shared the news of the new addition months after his affair with Yung Miami came to light. However, it was soon confirmed that the "Twerk" rapper was not to be the child's mother, given the absence of a baby bump or pregnancy announcement.
It was later revealed that the mother of the new bundle of joy is a woman named Dana Tran. Nevertheless, the 53-year-old TV producer felt blessed to welcome Love, as he expressed so in his announcement, adding that "Mama Combs" and the entire family love her "so much."
Unsurprisingly, the update caused commenters to drag Yung Miami, as one recalled when she unfollowed him the previous month, while another mockingly compared him to the father of many, Nick Cannon.