Amy Robach's stepson has wiped his hands clean of 2022.
Her estranged husband, Andrew Shue, is getting some good ole family time in with his sons following his wife's torrid love affair with her "GMA3" co-host, T.J. Holmes.
Andrew Shue's Son Shades Amy Robach
His son, Nate Shue, recently shared a photo of Andrew, his brothers, and him sitting on a green couch outside of what appears to be a cabin.
He captioned it, "RIDERS ON THE STORM. ON TO '23."
Obviously, we can't help but notice the slight, but blatant dig at his step-mom, Robach.
Andrew Shue & His Sons Are Moving "ON TO '23"
View this post on Instagram
"Keep strong 💪 What a good looking family of men !! You all are winners here ! Life will be kinder and know that we are on your side ❤️," a follower commented.
"I'm glad you spend Christmas with your boys stay strong you are going to make it," another echoed.
"Good-looking set of men here..you all will be fine..it will take time..," wrote another fan.
Fans Shower The Shue's In Support
This Robach-hater commented on Nate's post, "I have no respect for her anymore!! I liked her but an affair , hurting your children, proved your just another pretty face!! It's like a beautiful wrapped Christmas present , you open it , there's nothing inside!!!"
Andrew and the morning show co-host got married in 2011, but s**t hit the fan in late November when Robach and Holmes were spotted canoodling, holding hands, and engaging in PDA in New York City.
Since news of their affair became public knowledge, the co-hosts have not been shy about continuing their romance and showing it off.
Holmes filed for divorce from his wife of 12 years, Marilee Fiebig, on Wednesday, December 28th in NYC.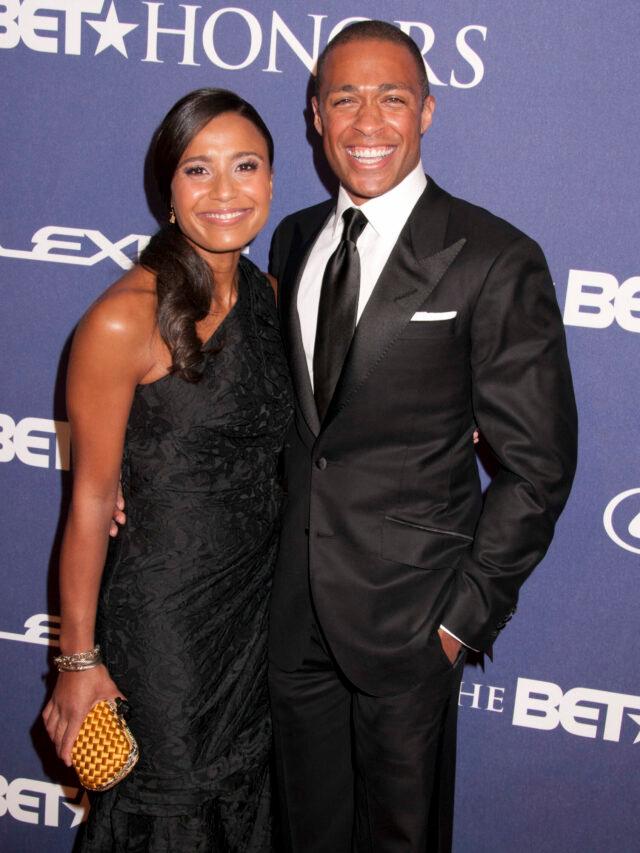 Robach and Holmes have both been taken off the air at 'GMA' until further notice, but they have maintained a united front amid all of the work drama.
Fans have actually expressed their plans to boycott the morning news program if the loved-up co-hosts are not reinstated.
There has been a rotation of anchors filling in for Robach and Holmes.
They were replaced with Stephanie Ramos and Gio Benitez on "GMA3" until further notice.
However, one week in mid-December, Benitez was out and DeMarco Morgan filled in on the third hour of the morning show program.
'GMA' Fans Threatened To Boycott If Holmes & Robach Don't Come Back
To begin, fans were NOT happy about Holmes and Robach being temporarily suspended from their jobs, and when Morgan filled in for Benitez, all hell broke loose on Twitter.
"I am no longer going to watch GMA OR GMA3. TJ NEED TO BE REINSTATED! It's not against the law to have sex with consenting adults!" one fan tweeted.
"Why is DeMarco Morgan trying hard to sound like TJ Holmes? #GMA3," another questioned.
Another noted how Morgan is trying too hard to be like Holmes writing, "DeMarco Morgan really does sound like TJ Holmes. If I am not in front of my tv… I think that TJ is talking #tjholmes #gma3."