It seems that the relationship between Sam Asghari and Britney Spears might be back on track.
The two met on the set of her "Slumber Party" music video in 2016, back when the 41-year-old pop star was still in the middle of her stifling 13-year conservatorship. A judge struck it down in November 2021 and Britney went on to marry the fitness trainer in a star-studded ceremony last June.
However, there have been rumors that their marriage is on the rocks and some fans have even speculated that the two don't even live together. It looks like the couple tried to put some of those rumors to rest on Christmas day, sharing a photo of the two spending the day together.
Sam Asghari Wishes Fans A 'Merry Britmas' In Christmas 'Meditation' Video
On Sunday, the "Hot Seat" actor took to Instagram to share a four-second clip of the two sharing a kiss on top of a mountain. Britney turns and smiles at the camera right as the video ends. The two are sitting cross-legged in front of each other, with their arms on each other's knees.
In the caption, Sam wrote, "A little hike & a little meditation on Christmas Day goes a long way 🧘🏽‍♂️🧘‍♀️ my wife is really becoming a meditation guru and I love it 😍 Merry Britmas to you all 💪🏽 from Samta & Britney 🎅🏽."
Many people showered the post with comments of "Merry Christmas" and "Happy Holidays," but other fans felt convinced that Britney wasn't actually sitting across from Sam in the video.
Some Fans Think That Sam Asghari and Britney Spears Got BODY DOUBLES For Christmas Kiss!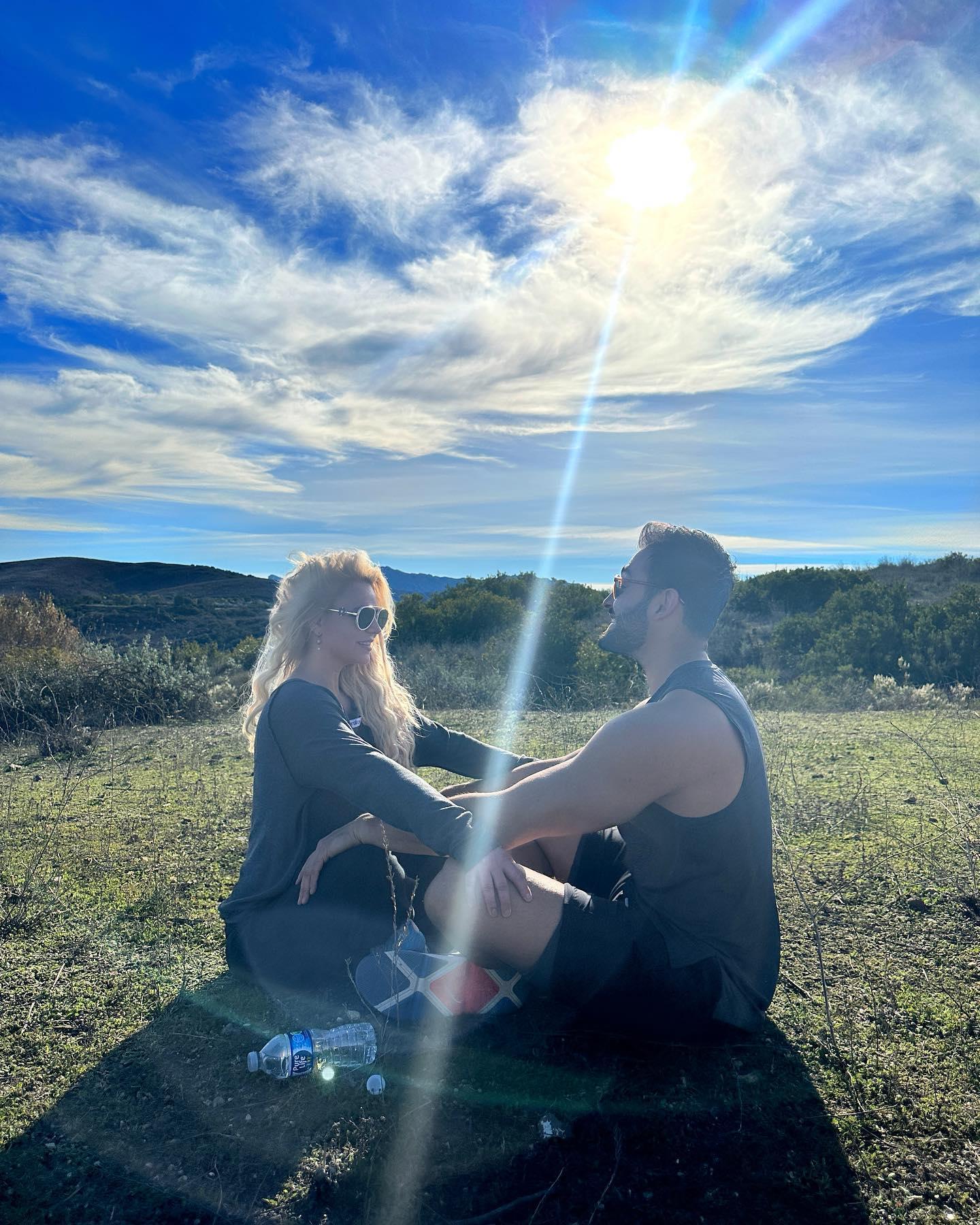 "Other than the hair, this looks nothing like her. What happened to the gap between her 2 front teeth??" one fan asked. "That's not Britney. Look at her hands," another follower wrote. "She looks so photoshopped," a third fan chimed in. "I'm not a conspiracy theorist but that doesn't look like Brit…." another follower shared.
Other fans didn't think that Sam looked like himself either. "Definitely not a conspiracy theorist but I don't think the photo is either. I think body doubles. Look at his arms in other photos they aren't as jacked here," another fan wrote. "Not even gonna lie that doesn't even look like Sam when you zoom in! Like look at his chin, that's not him!!" another follower chimed in.
Another user came up with a troubling accusation, writing, "I think you're stuffing your wife with some substances, maybe you're the one who publishes her posts, you're probably the one recording Britney? I don't trust you. It seems to me that she is now in a worse state with you than when she was under guardianship, just go to her Instagram, unkempt, exhausted."
Britney Previously Said That Sam 'Hates' Her Meditation, Thinks She's 'Bonkers'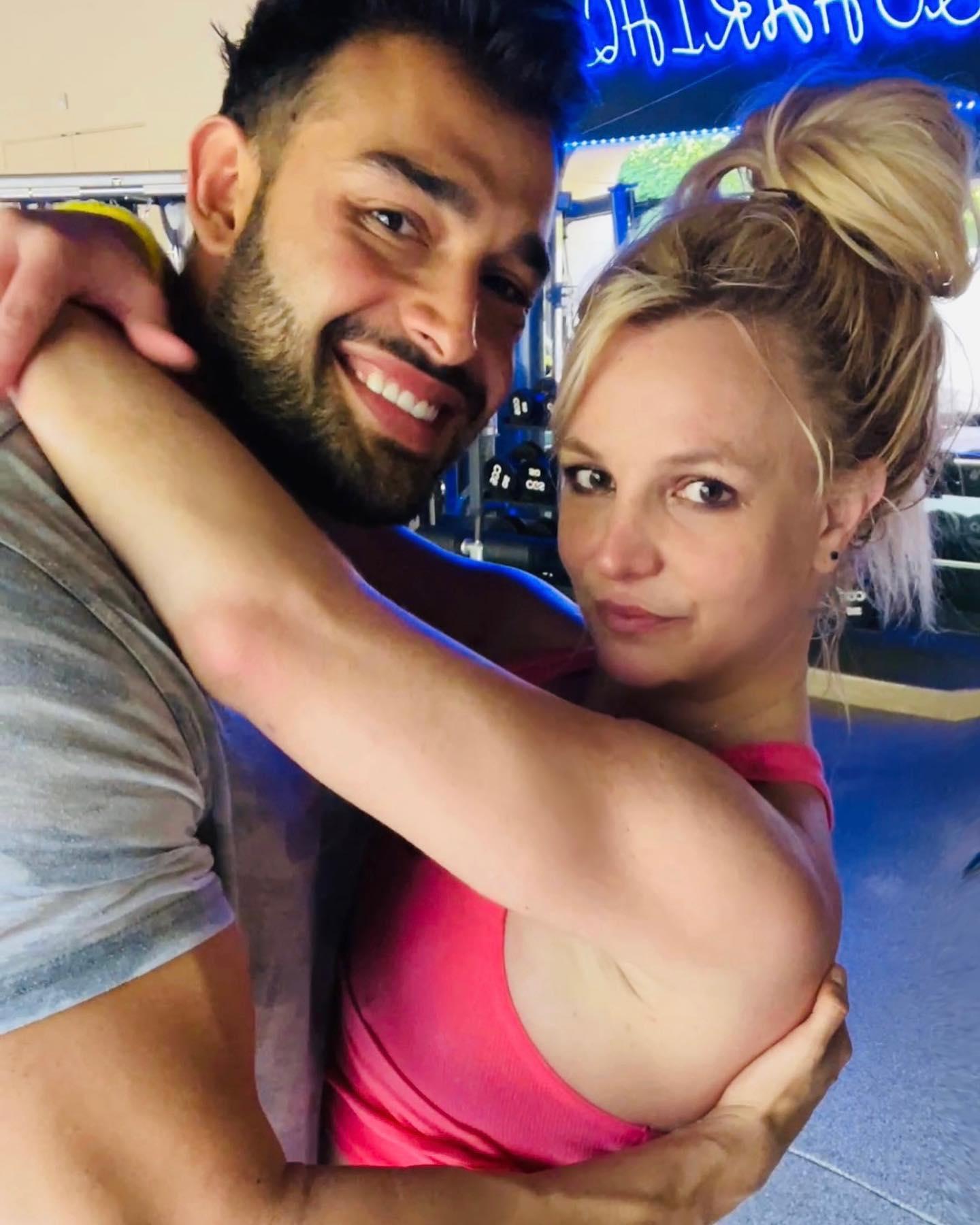 Other users speculated that the video was old, citing the lack of wedding rings in the video. Other followers reminded others that Sam wasn't supportive of Britney doing meditation.
In a deleted Instagram post, Britney wrote, "I'm that meditation b—- now 🧘🏼‍♀️… my husband hates it … he thinks I've gone bonkers. My masseuse is always doing it and he looks so peaceful … I'm like wow … that looks interesting."
"So l got in my car yesterday and I cried … I cried so d— hard but geez, my car is my spaceship 🚀 … it's where I have my best interests, thoughts, creative urges, ideas, it's spiritual … totally spiritual and we're all in this together on the road," she added.
Some Fans Are Wishing Britney and Sam A 'Troll-Free' Christmas Next Year!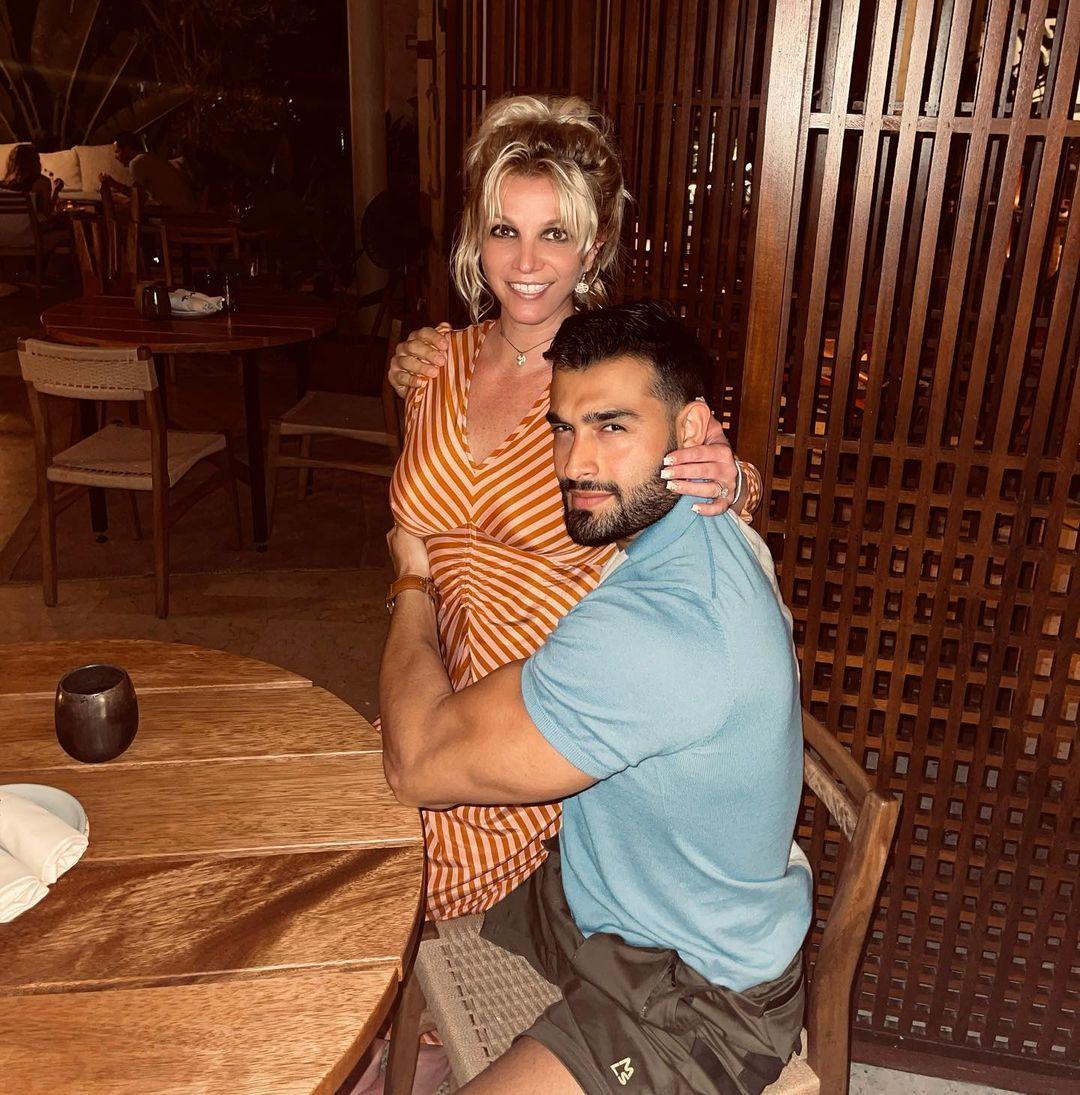 That being said, other fans are hoping that the conspiracy "nonsense" will stop soon. "She posts stuff, people criticise, she doesn't post stuff people criticise, sam posts stuff, people criticise !! Can people stop being so judgemental, the woman is living her life how she wants and needs to ! Be happy for them," one fan commented.
"Just let this woman live her life. I don't know what's wrong with you I don't know if it's a state of the world but you all need to stop. You're not helping her," another follower wrote. "Merry Christmas to you both, may next year be troll-free. The comments on here are ridiculous, I understand why you had disabled them. Anyways happy holidays," a third fan shared.
As of Monday morning, the comments on Sam Asghari's Instagram video are still up.