TikTok has gotten the kibosh at two United States college universities.
The University of Oklahoma and Auburn University in Alabama have banned students and staff from using the social media app.
Governor Kevin Stitt of Oklahoma signed an executive order on December 8th banning TikTok on state devices.
Oklahoma Governor Kevin Stitt Bans TikTok!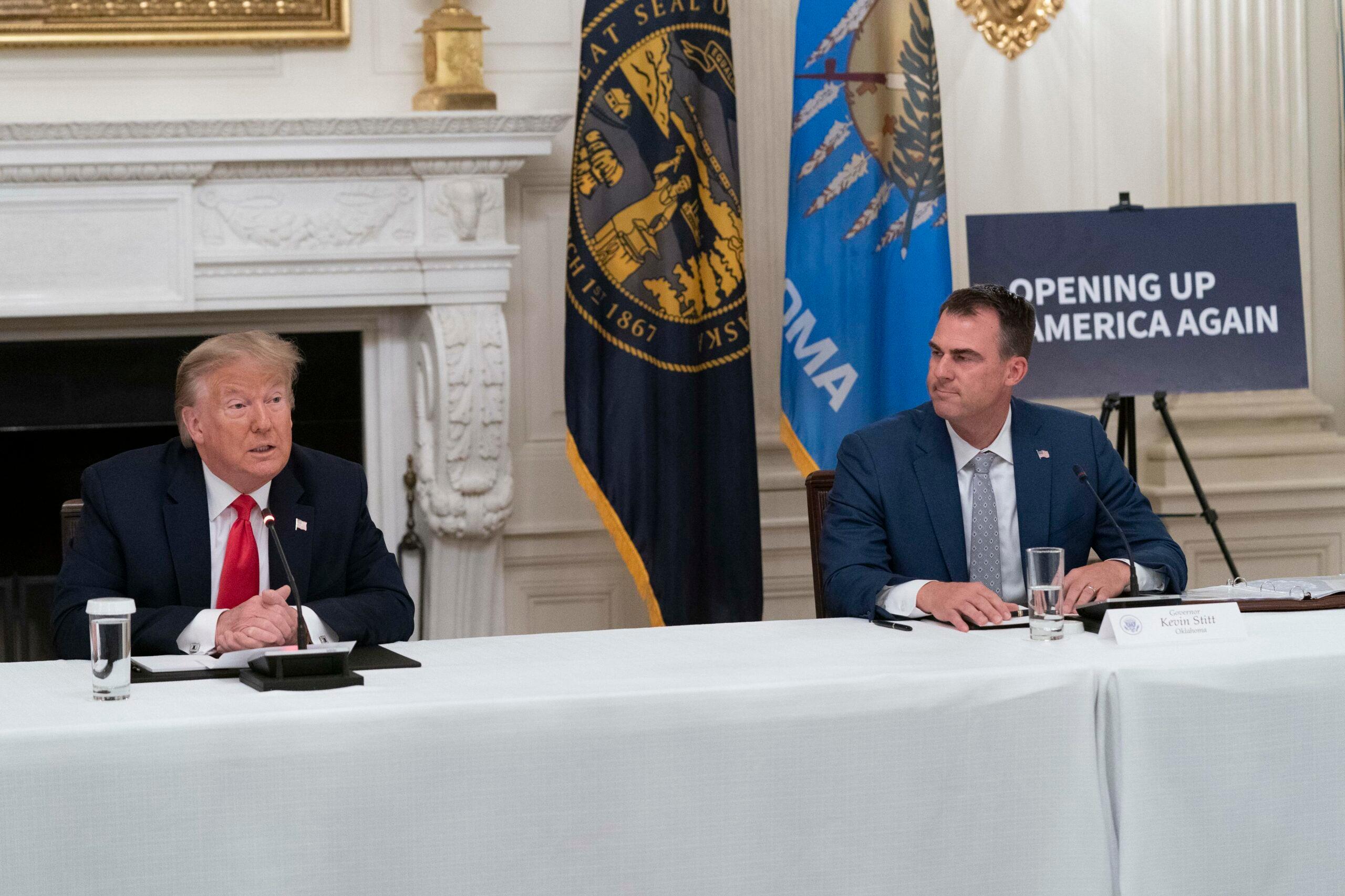 His executive order banned "state government agencies, employees and contractors on government networks or government-issued devices" from accessing TikTok.
The devices include "state-issued cellphones, computers, or any other device capable of internet connectivity," he ordered.
Students and staff were informed via email on Tuesday, December 20th, of the ban which went into effect immediately.
University Of Oklahoma Students & Staff Cannot Access TikTok
"In compliance with the Governor's Executive Order 2022-33, effective immediately, no University employee or student shall access the TikTok application or website on University-owned or operated devices, including OU wired and wireless networks," David Horton, the Chief Information Officer and Senior Associate Vice President, wrote in the letter sent to students on Dec. 20.
"Sooner" students and staff will not be able to access TikTok on university devices, hard-wired internet or wifi provided by the University of Oklahoma.
View this post on Instagram
"As a result of the Executive Order, access to the TikTok platform will be blocked and cannot be accessed from the campus network," the letter continued. "University-administered TikTok accounts must be deleted and alternate social media platforms utilized in their place."
TikTok is under control of the Chinese government and Governor Stitt banned it due to "ongoing national and cybersecurity concerns with the TikTok application."
"We will not participate in helping the Chinese Communist Party gain access to government information," Stitt said.
Auburn University followed Oklahoma's lead.
Auburn University Followed Oklahoma's Lead In Banning TikTok
View this post on Instagram
The Southern University also banned students and faculty on campus from having access to the social media platform.
Much like Oklahoma, Alabama Governor Kay Ivey recently issued a statewide ban of TikTok.
Gov. Ivey announced that the ban was to protect the state and its private citizens from having sensitive information infiltrated by the Chinese government.
The Ban Is In Place To "Protect" The State
"Protecting the state of Alabama and our citizens' right to privacy is a must, and I surely don't take a security threat from China lightly," the governor wrote in a memo to state agency leaders last Monday, December 12th.
View this post on Instagram
Insider spoke to a spokesperson for Auburn University and revealed students and staff were informed last week that TikTok would be taken off all school serves and devices, and will not be accessible through the university's wifi.
"Efforts are underway to remove TikTok from all state-owned devices provided by Auburn. Note also that the new policy recommends removing TikTok from personal devices to protect a person's privacy there as well," a memo sent from school officials to students read. "The governor's order addresses the growing risk of intrusive social media applications harvesting data totally unrelated to business use of the platform."