Kate Moss is giving face and body in the 2022/2023 campaign for Marc Jacobs with iconic pink hair.
Kate Moss & Marc Jacob Collaborate Again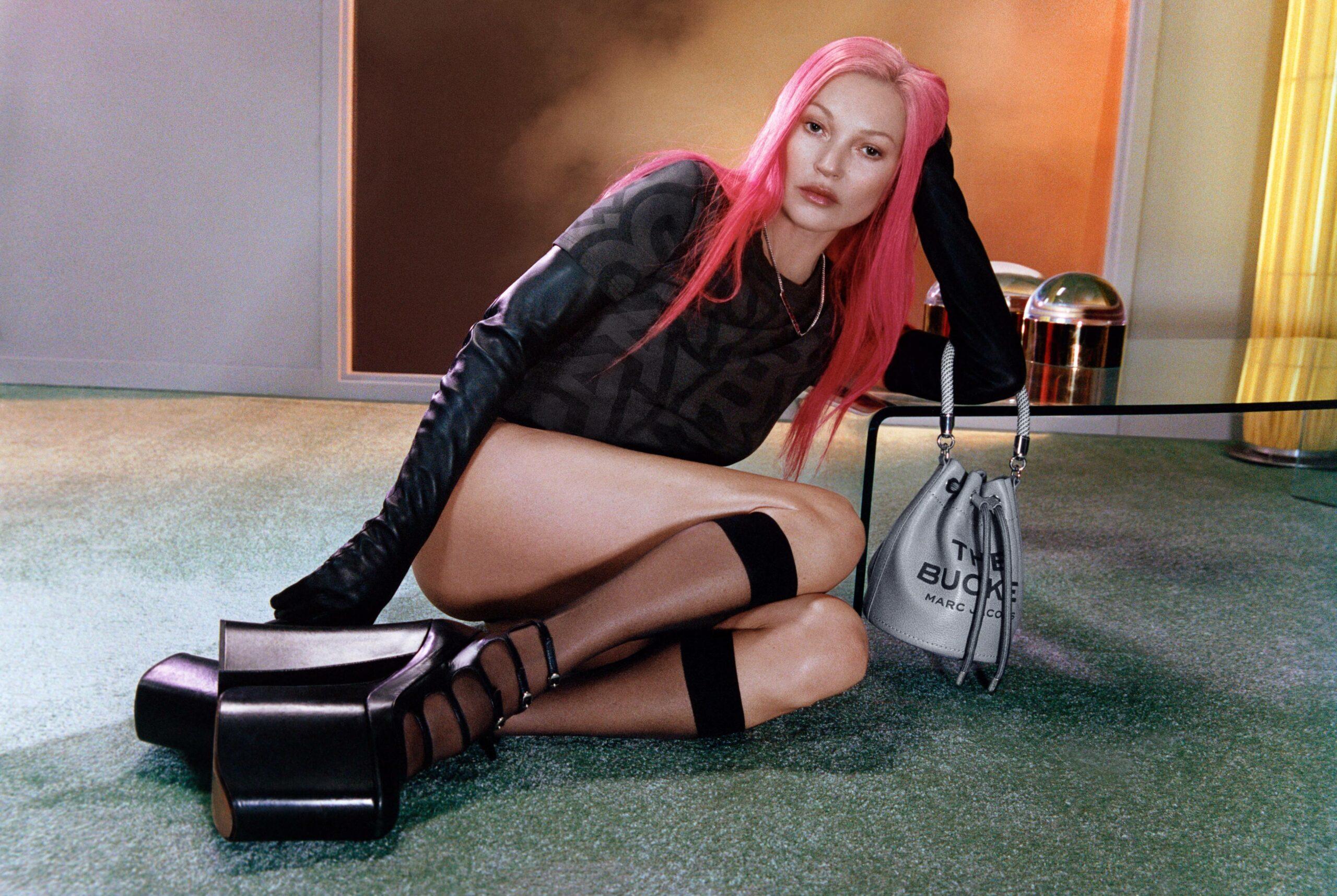 The designer and his muse have been working together for decades this latest campaign marks 20 years of the two putting their brains together to celebrate fashion. The 48-year-old also took the opportunity to make a statement with a hair color of her choice. She chooses a bold pink to rock in the sexy photos.
The pink is actually a subtle nod to a past campaign that Moss and Jacobs did over twenty years ago on their first job together. Moss' pink wig is bone straight with a side part, it hangs long down her back.
In the first photo, Moss is rocking a pair of sexy, high-platform boots with a long sleeve black sweater and no pants. She has on knee-high, sheer stockings and sits with her arm resting on a table. She is accessorizing with Jacob's new bucket back with printed words "The Bucket' on it.
Pink Kate Moss Is Icy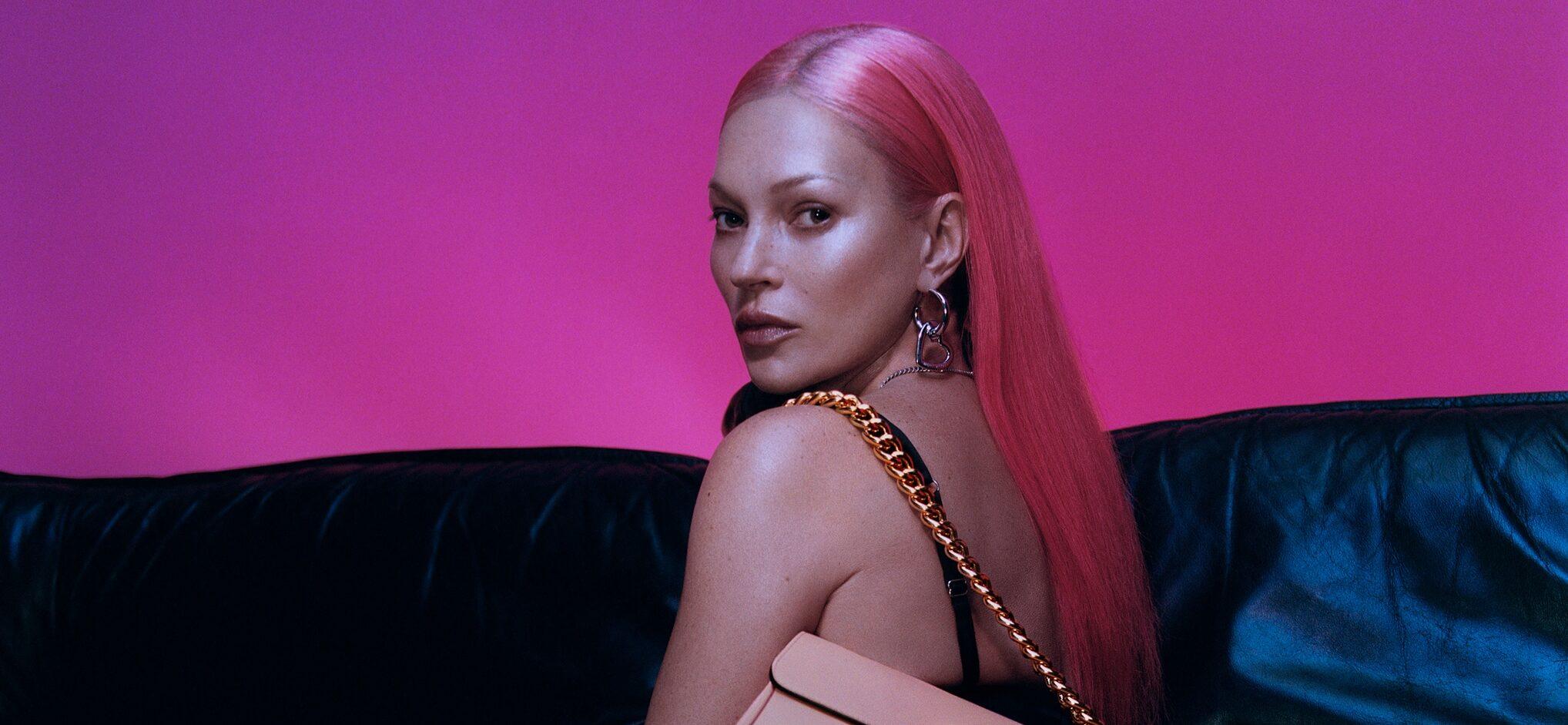 The mom of one is giving her own model daughter a run for her money, she still has the look and the body, and everything on her fits like a freaking glove! In the second photo released for the campaign, she sits in front of a hot pink backdrop on a black couch.
Moss's back is mostly turned to the camera, and she looks back at the lens with an icy stare. The pink wing is now styled with a sleek part right down the middle. She wears an oversized full-length jean skirt and a back tank top.
She accessorizes with a peach color clutch with gold chains as the handle and double-hooped earrings. She has on a bronzer that makes her skin glow.
Kate Moss In Her Era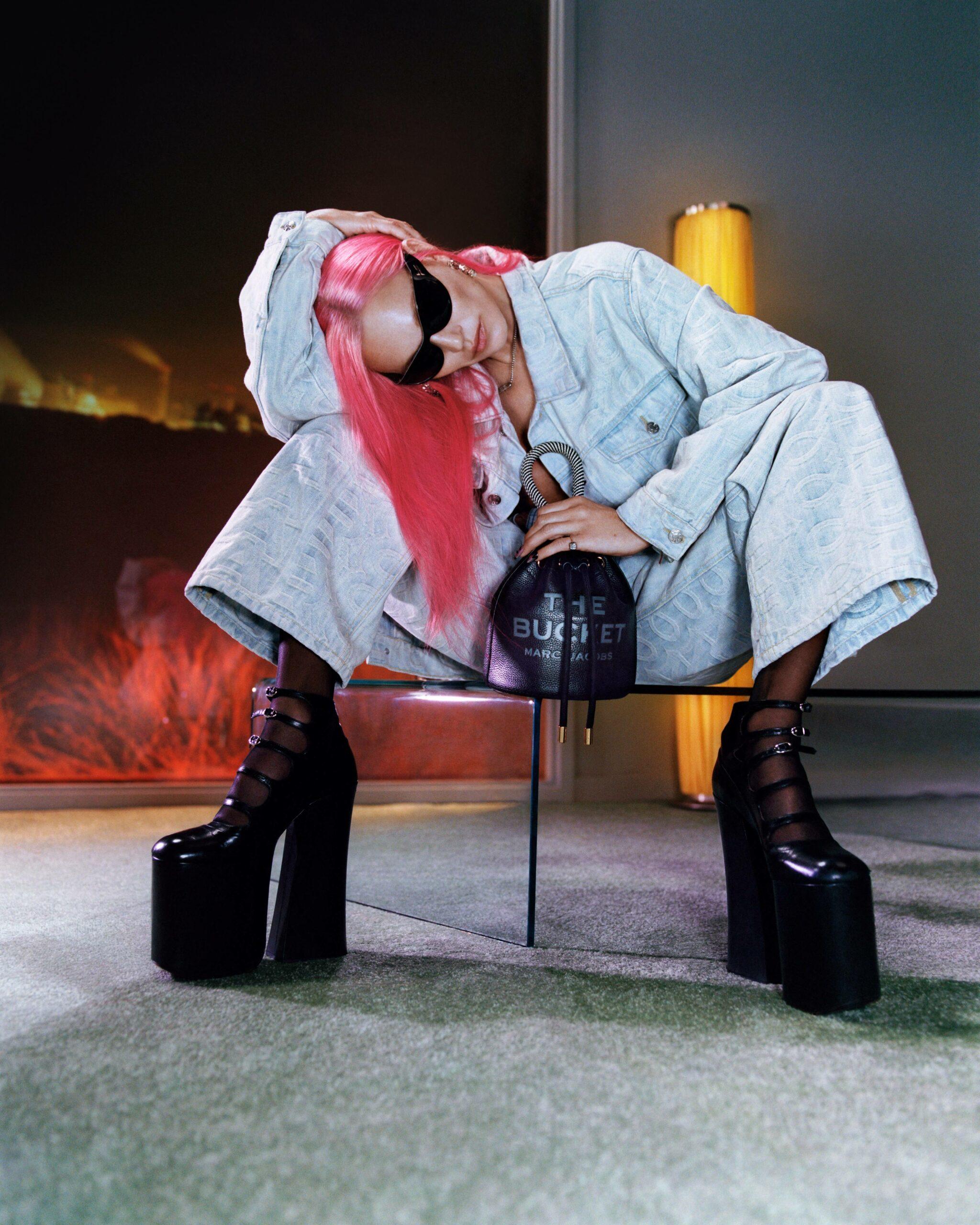 In the final photo released for the campaign, Moss rocks the tall platform boots again with wide-legged jean pants and a matching top.  She pairs the outfit with dark alien eye-shaped sunglasses and another color of the bucket bag.
The pink wig still parted down the middle has a little bit of a flow to it now. Moss sits on a glass-top coffee table in a relaxed demeanor. Moss is just as daring today as she was back in 1999 when she lay under the covers of a bed, fresh-faced and with freshly dyed pink hair posing for a Versace ad.
She later walked the runway with her newly dyed pink hair. we have to admit while she looked iconic back then, there is something about the pink this time around that is way better!