Model Jen Selter is getting her sweat on, but she's having fun doing it!
On Wednesday night, the 29-year-old fitness influencer shared a video of her walking on her stair climber in several different outfits, including a red dress with heels and a tiny red thong bikini!
Jen Selter Knows Her Followers Love It When She Gets 'Freaky' … Especially In A Thong Bikini!
In her latest Instagram video, set to the tune of Lil Uzi Vert's "Just Wanna Rock," Jen starts walking on her stair climber in a fluffy white bathrobe and slippers. Her outfit then immediately changes into a red thong bikini. Jen kicks her slippers off with one foot and suddenly appears in a red sports bra and high-waisted leggings. She's also traded out her slippers for matching red sneakers.
In the final outfit of the video, Jen is wearing a long-sleeve red dress that shows off her curves. The material is so thin that fans can still see her undergarments through the sheer fabric. She also donned strappy beige heels before she flashed the peace sign and hopped backward off the stair climber.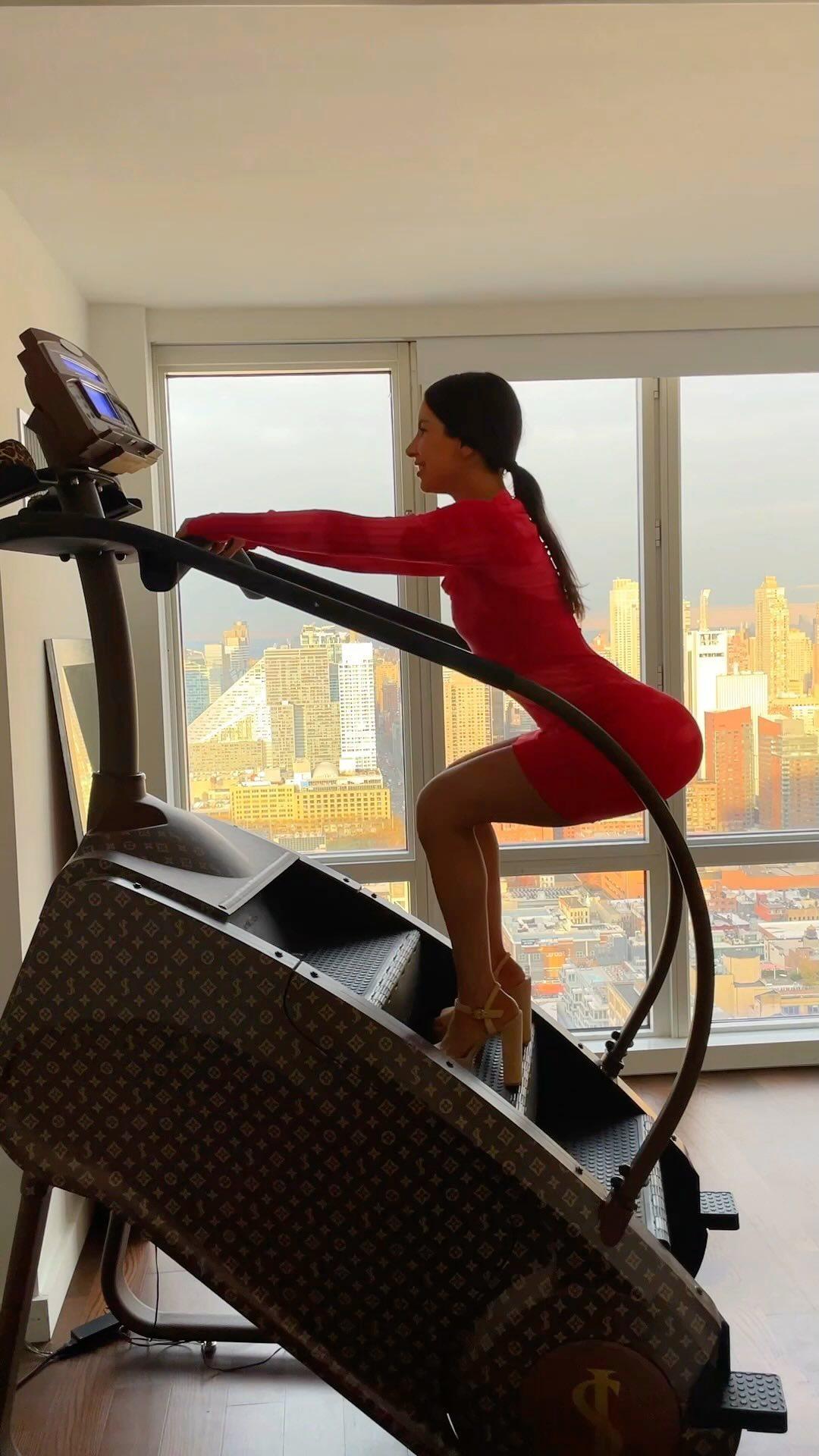 In the caption, Jen wrote, "Fam it's been a while since I got freaky with my stair master transitions so I'm back at it as requested. Can't beat this @moinianliving NYC view." Fans couldn't help but gush over her latest video, with one fan noting, "The activewear is the same shade as your dress."
Another follower commented, "Loveeee these," later adding, "Requesting more." A third fan called her the "prettiest girl on earth" while another follower told her, "Your transitions are on point." Another fan gushed, "You're amazing Jen!" while other followers praised her "fantastic" video and showered the comment of the post with red heart emojis.
Jen Shares Some Helpful Tips On How To De-Bloat!
Although the New York native is fond of sharing funny and sweaty workout videos, she also shares a lot of helpful advice with her Instagram followers. Jen admitted that she struggles with bloating and wanted to pass on some advice using the hashtag #digestJEN101.
The first thing she recommended was Saint James Iced Tea. "This green tea has been a game changer for me the past few months when It comes to bloating," Jen explained. "Green tea contains caffeine, that stimulates digestive tract movement and acts as a natural laxative to support regularity."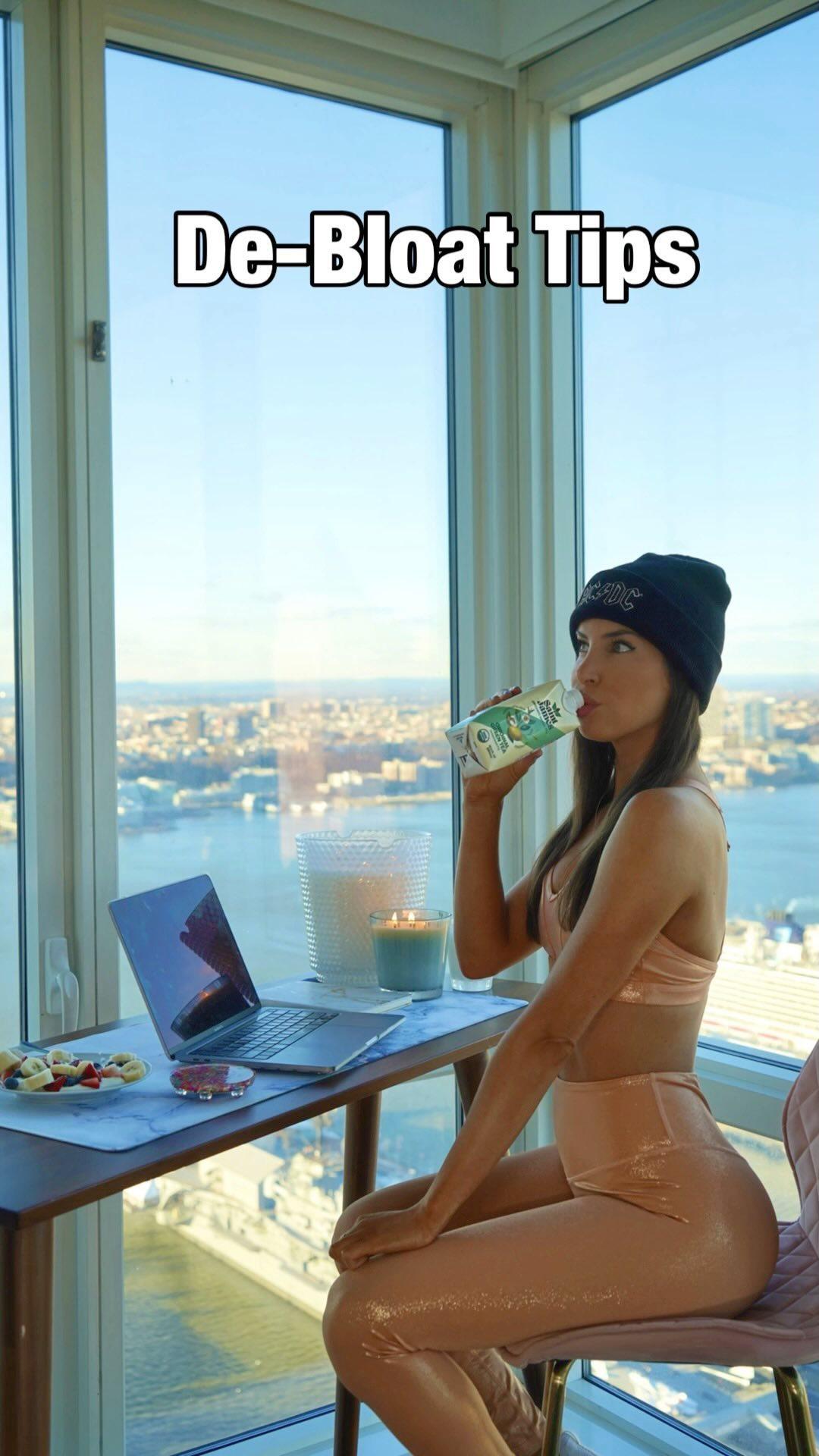 Jen also told fans to "try to keep your consumption of processed foods to a minimum and focus on whole and minimally processed foods." Jen said that a low FODMAP diet is "great" for her body. She also advised her followers to eat slowly and reminded them that how you eat is just as important as what you eat. "When you eat quickly, you swallow more air, which contributes to bloating. Make an effort to eat slowly and chew foods more thoroughly," she explained.
She also told followers to resist the urge to lie down when feeling bloated. "Getting some movement in is key," she said while admitting the urge to lie down is "totally understandable." She also demonstrated some helpful yoga poses and stretches to help alleviate bloating. "Yoga for bloating can help to relieve your discomfort, stimulate your digestion, and deflate that bertha!!" she joked.
Jen Loves To Do Abdominal Massages To 'Deflate That Bertha!!!'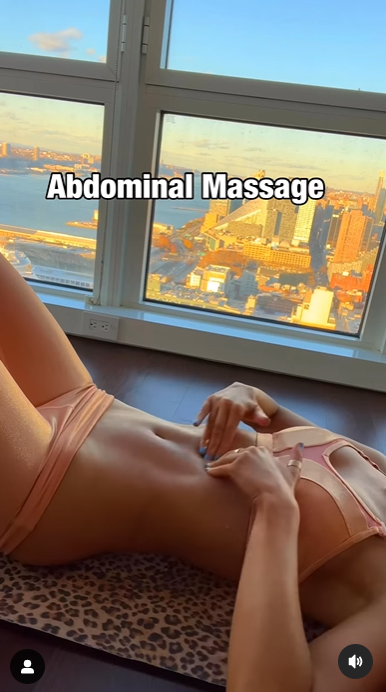 Her "favorite" technique, however, is an abdominal massage. "The magic of a stomach massage doesn't get enough credit!!" Jen wrote. "This really helps to move things along if you are backed up or bloated!"
"Ab massagers are a game changer!!!" one fan agreed while another follower said that the third technique, eating slowly, "was definitely a life changer for me too reducing my bloating to a minimum!" Other fans just thanked her for the helpful tips!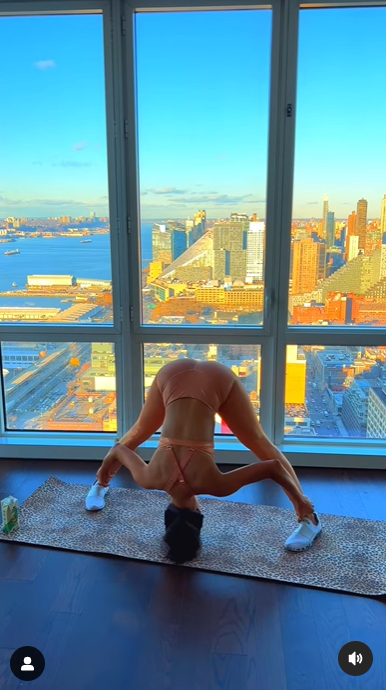 Interested in more Jen Selter content? In another recent Instagram post, the popular fitness enthusiast got super sweaty while working out in a tiny tropical thong bikini.
Fans could actually see the sweat dripping off her chiseled abs before she turned around to flaunt her sunned buns for the camera! Fans can see that sultry sweat session by clicking here!