Britney Spears/Instagram
Britney Spears has sparked concern, with comments to her Tuesday Instagram update now topped by a long string of worried fans. The 38-year-old pop princess for whom "mean comments" were a form of "bullying" as she spoke out earlier this year has – unfortunately – seen the "Are you ok Britney?" remarks resume. Britney fronted media outlets this week for looking her happiest as she enjoyed a socially-distanced and masked beach date with Iranian boyfriend Sam Asghari. The "Toxic" singer might have smiled in her floral crop top photos today, but her 24.5 million followers had questions.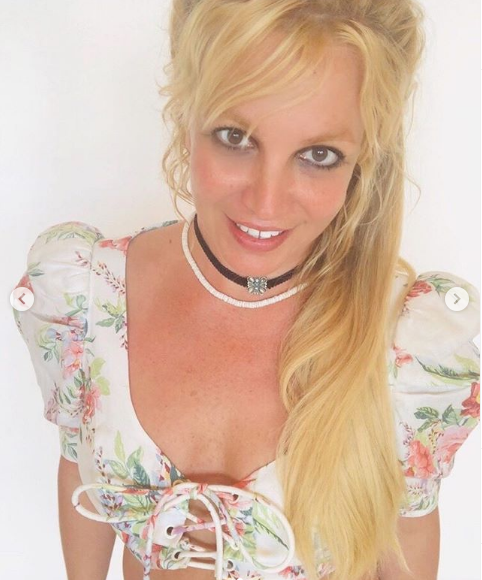 Britney Spears/Instagram
Britney, whose 2000s came with infamous spirals and the 2008-commenced conservatorship sparking the #FreeBritney movement, updated with three photos. All showed the blonde looking deep into the camera and shot close up in the manner that's formed a pattern on her Instagram since early 2020. Britney was looking beautiful in a puff-sleeve, string-detailed, and old-fashioned floral crop top and matching necklace, wit her new bangs also on show. The post comes less than 24 hours after Britney clocked herself 3.6 million views for a fashion display while shouting out 18-year-old pop singer Billie Eilish.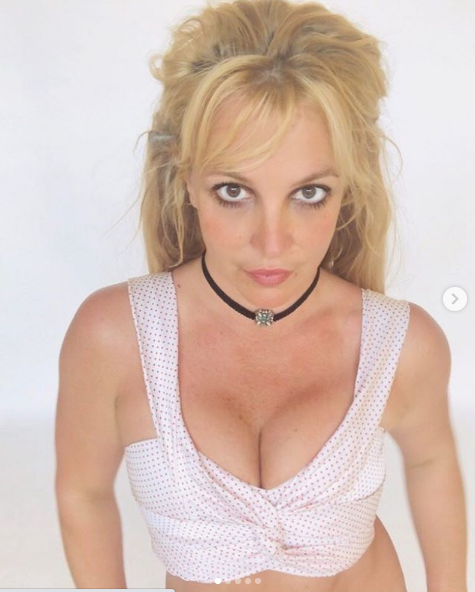 Britney Spears/Instagram
And these are comments from the star's own fans. Britney – who first sparked concern in 2020 with 12+ repetitive images shot against a red backdrop, plus her speaking in a British accent – now sees the following comments as the most-liked. "R U OK!?" is one. "Is anyone else creeped out by all these blank face stare photos she posts?" was a reply gaining upwards of 280 likes. Meanwhile, comments asking if Britney is "ok" were both multiple and appearing popular enough to shoot up the comments section. "Wow, she looks rough," one user harshly wrote.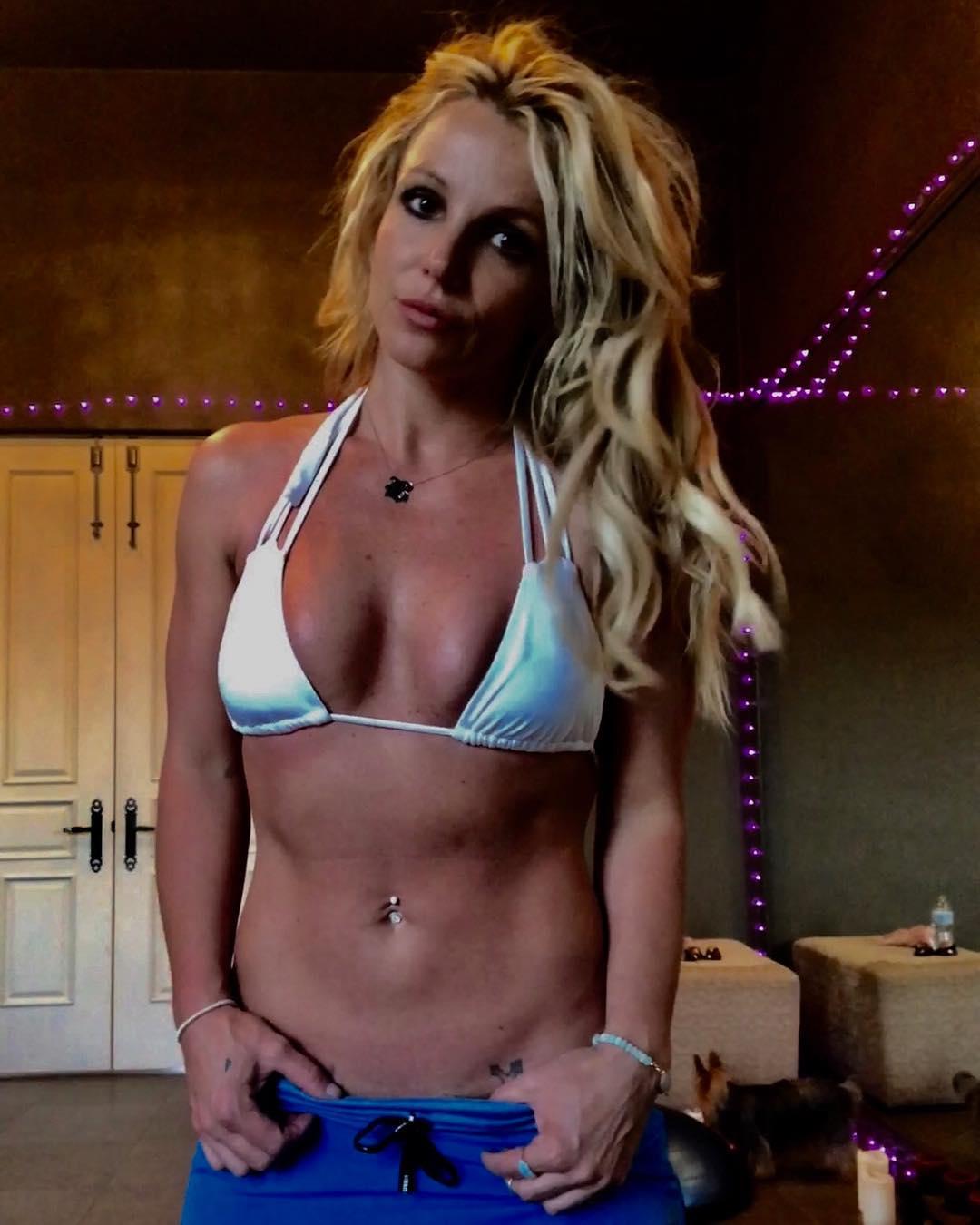 Britney Spears/Instagram
Britney's Monday update came with the same shorts and crop top posing that's the standard on her IG, with a video finish. "You should see me in a crown" as the caption's opener rung true to both a cute crown donned by the blonde, plus the Billie Eilish music playing. Britney said she was "proud and feeling good" two weeks ago – when the video was shot – also adding a warning: "Don't believe everything you read, hear, or see…", the singer stated. More below.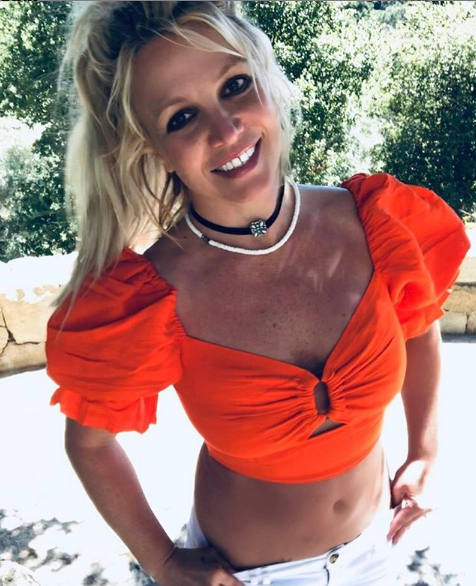 Britney Spears/Instagram
Britney made headlines on June 15 for finally showcasing some fresh bangs as she quarantines in L.A. The bikini update came after a headline-making May reveal as Britney admitted to both feeling "protected" by bangs and – touchingly – stating that she once felt "like an ugly duckling" with "bad teeth." The star whose 2016 "Glory" album was recently driven to #1 chart spot clocked over 949,000 likes for the update. Her latest post shouted out the LGBTQ community, also amusingly seeing her yell at personal trainer boyfriend Sam for interrupting her announcement. Britney is openly bipolar. Her conservatorship has been extended until at least August on account of COVID-19.