Former NFL quarterback Drew Brees is enjoying his retirement by spending quality time with his family.
Last week, the New Orleans Saints QB brought his children —  sons Baylen, Bowen, and Callen, and daughter Rylen — to the Happiest Place On Earth — Disneyland — and created memories that will last a lifetime.
Drew Brees' Kids Meet Boba Fett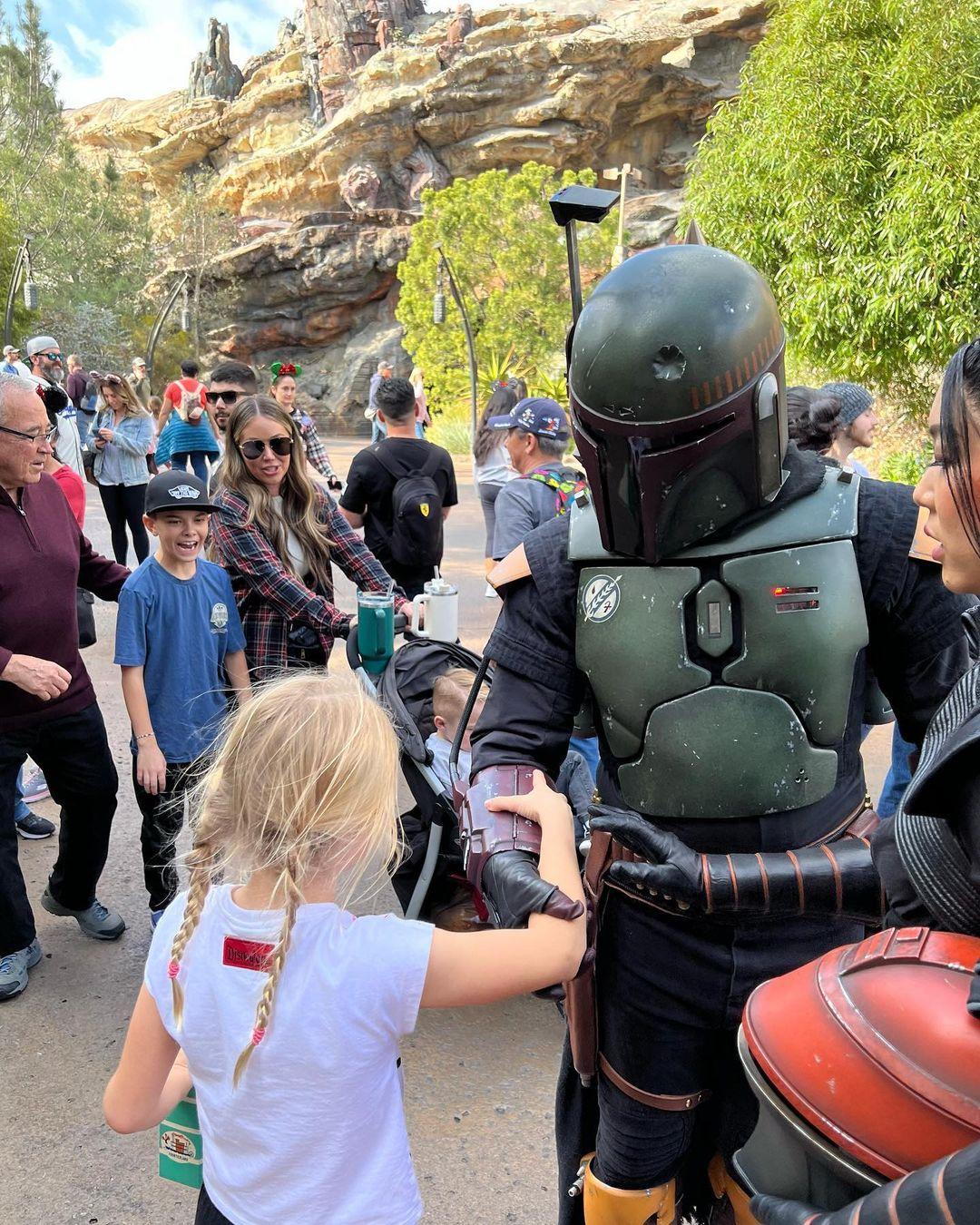 Over in Disneyland Park, Guests can visit a "galaxy far, far away" at "Star Wars": Galaxy's Edge. Within the land, Guests can ride attractions such as Millennium Falcon: Smuggler's Run and Rise of the Resistance. Guests can also meet fan-favorite characters from the "Star Wars" franchise including Darth Vadar, Kylo Ren, Chewbacca, Rey, and more.
Drew Brees and his family ran into Boba Fett at Galaxy's Edge and it is clear his kids were ecstatic.
"Boba Fett wasn't having the high five…only the grip!," Brees wrote in the caption of a photo of his kids high-fiving the "Star Wars" character. "Great time at Disneyland with the family this week."
Brees Family Travels To "A Galaxy Far, Far Away"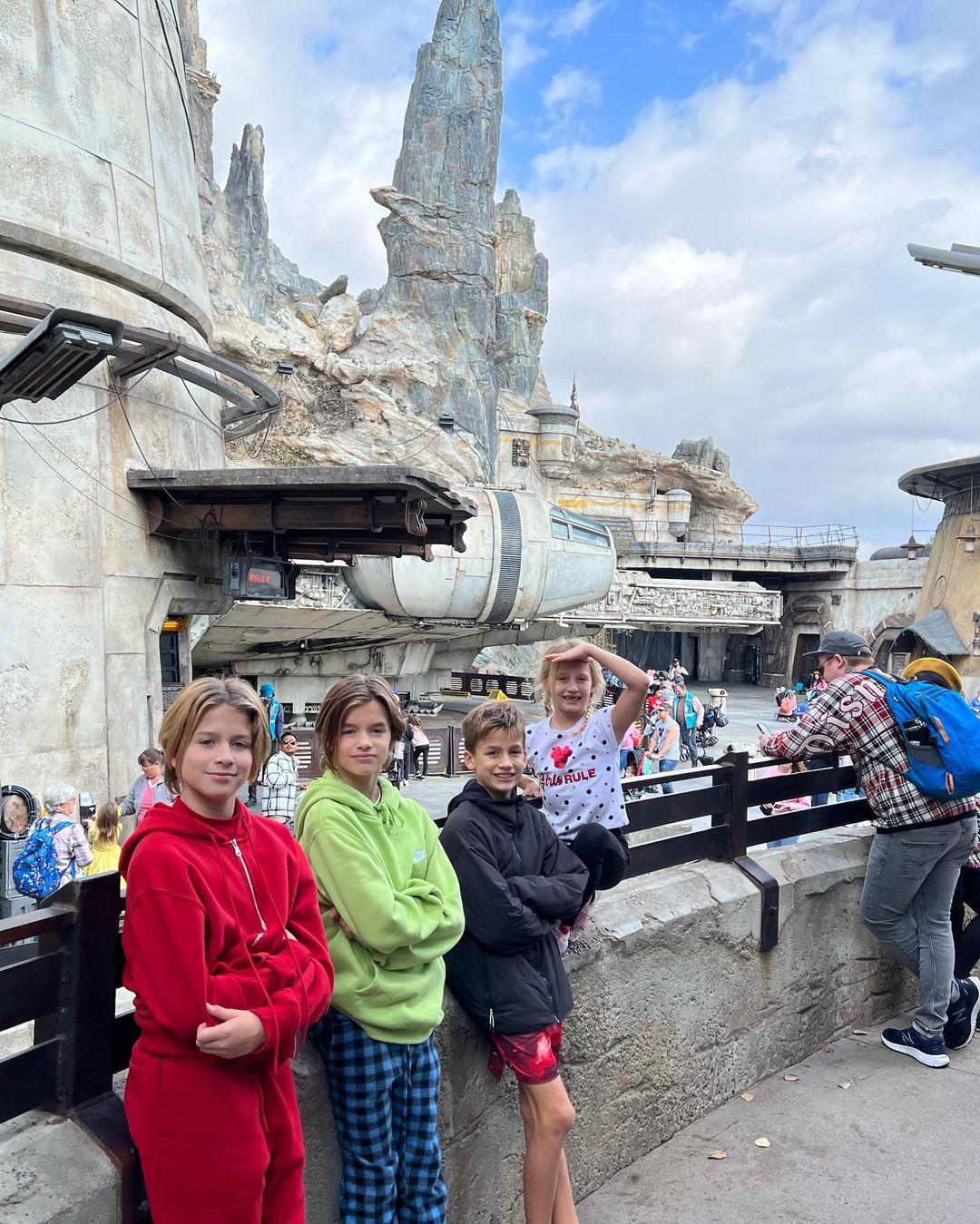 Brees' children — Baylen, Bowen, Callen, and Rylen — also posed for a photo in Galaxy's Edge in front of the iconic ride, Millennium Falcon: Smuggler's Run.
On this ride, Guests can ride in the famous cockpit of the Millennium Falcon when on an adventurous flight. Whether the Guest chooses to be a pilot, engineer or gunner, every role is crucial in this mission.
Per Disney, "Ride in the famous cockpit of the Millennium Falcon on a daring flight—and whether you're a pilot, engineer or gunner, every role is crucial. The engines rumble as the Millennium Falcon blasts off, pushing you and your crew back into your seats when you jump into hyperspace towards adventure. Along the way you'll face danger at every turn. Will your mission succeed or fail? It's up to you—find out if you have what it takes to outmaneuver the odds aboard the Millennium Falcon."
Holidays At Disneyland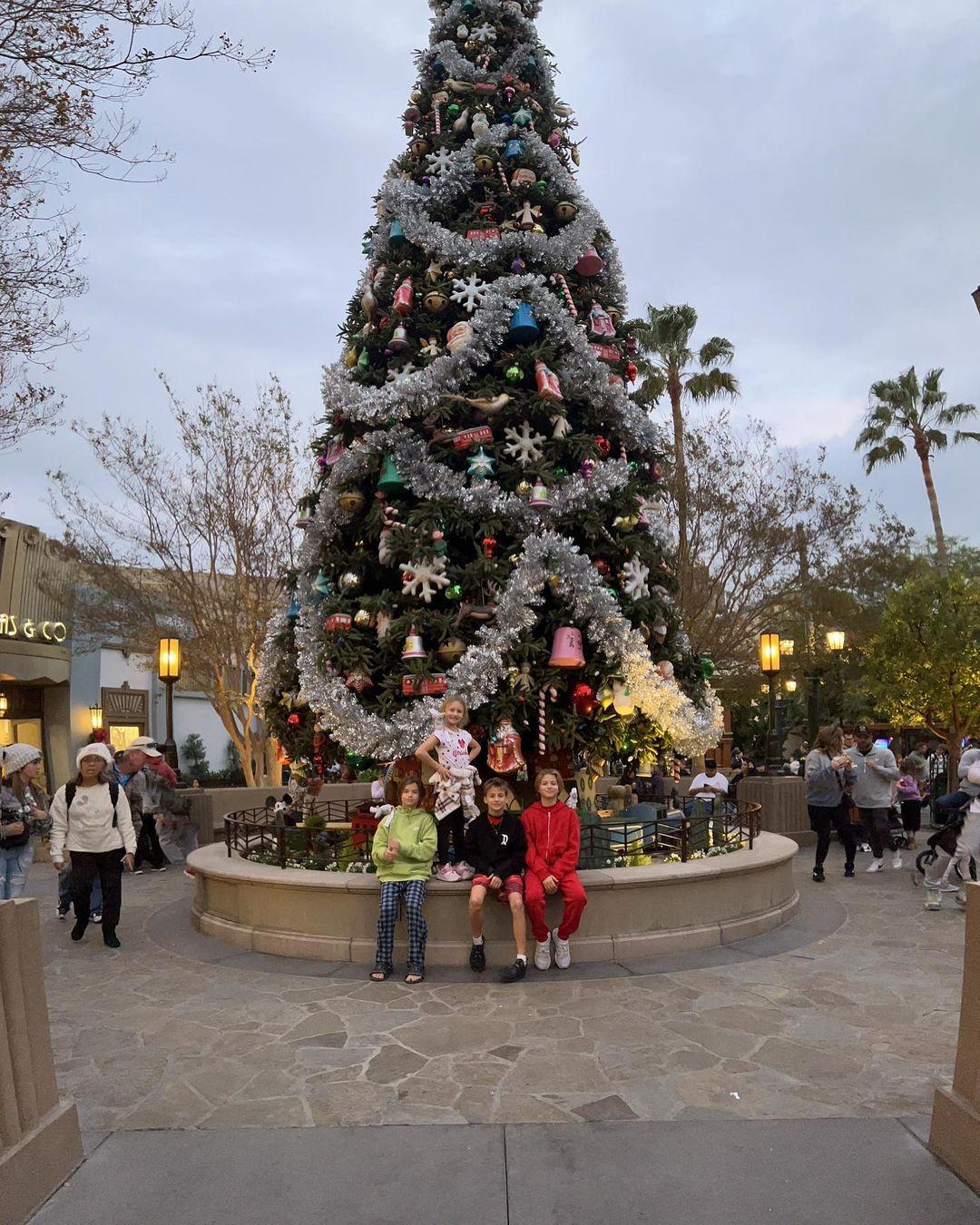 The Disneyland Parks are currently decorated for the holidays as gigantic Christmas trees and garland surround the atmosphere.
Brees' kids took the cutest Christmas card photo in front of the iconic Disney Christmas tree, which the NFL star shared to Instagram.
When visiting the Parks, Brees ran into some fans and even stopped for a photo. One fan commented on the Instagram post Brees shared, writing, "Thanks for being so cool when we ran into you and taking a picture with my son! Made his day!!"
Another fan commented, "We saw you! VP tour guide only way to go."
When Celebrities Visit Disney Parks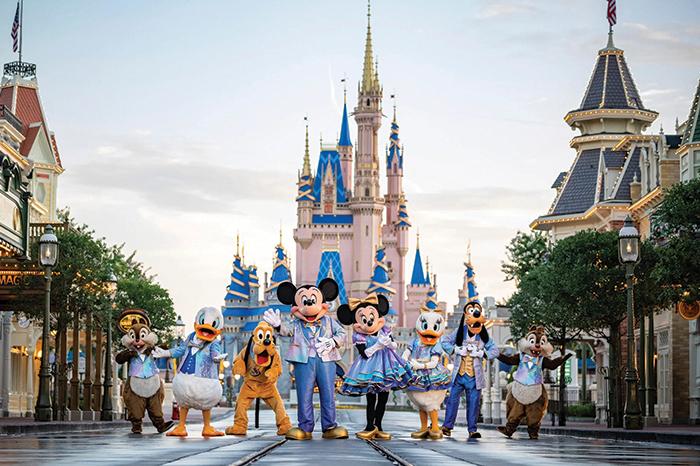 Disney Parks across the world are not only visited by "everyday Guests", but also are visited by celebrities and their families who have it a little bit better inside the theme parks.
The Kardashians, specifically, have visited both Disneyland and Walt Disney World various times, and every time they go, there are reports about the family receiving "special treatment" or "cutting the lines." One time, Kylie Jenner even had "it's a small world" shut down for "every day" Guests so that she and her family could ride it alone.
However, it is not uncommon that when celebrities, not just the Kardashians, visit Disney Parks, they often get escorted around by V.I.P. tour guides as it helps them navigate the theme parks easier. Disney wants to ensure that the celebrities are able to visit the theme parks in the safest way possible and doesn't want Guests doing anything to put the celebrity in harm's way, or to try to access the celebrity while on a ride, which is why the last time Kylie Jenner rode "it's a small world" with her family, she shut down the entire ride for herself.