Celebrities are getting into the holiday festivities and sharing their Thanksgiving prep with their followers.
Thanksgiving Preparation Underway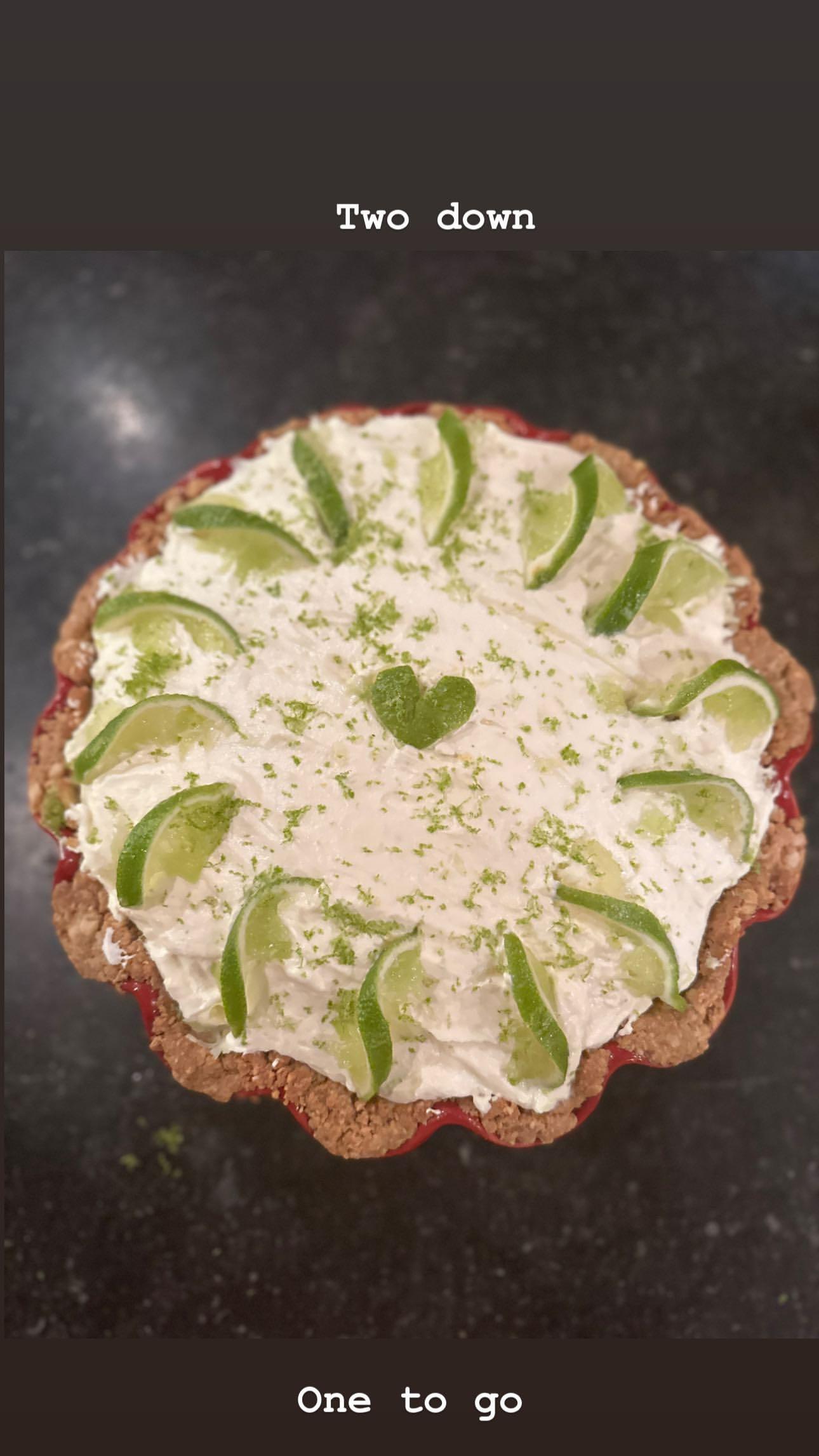 Celebrities are just like us… sometimes, in this case, with holiday prep. Some of our favorite famous people have taken to social media to share how they are preparing and celebrating the Thanksgiving long weekend.
One of the first people to share their prep and overall excitement is actress Blake Lively. The enthusiastic pregnant mom of almost three has already baked two pies that looked like they came out of a cooking magazine.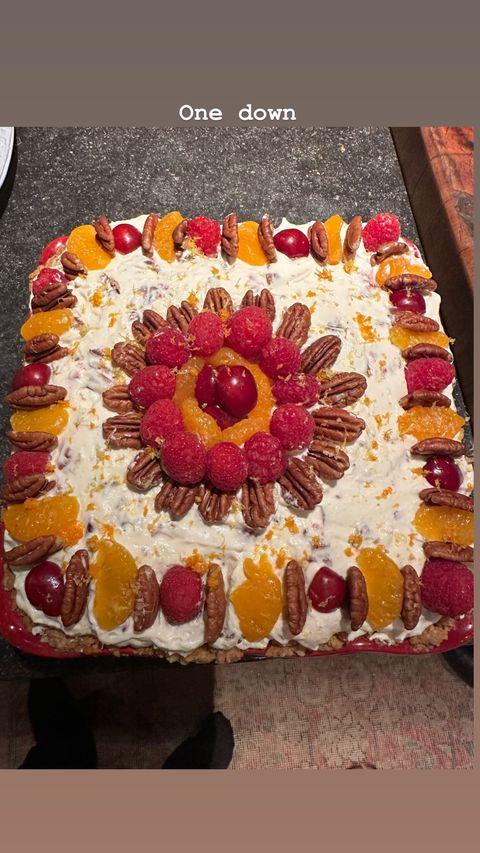 One was key lime for sure accented with a peppermint leaf cut into a heart! And the second looked like maybe a pecan pie. Or a cake of some sort?  It was decorated with nuts and fruit. We have to assume that bestie Taylor Swift is invited over for dinner and will get to sink her teeth into both of those pies.
Jenna Dewan Took Us To The Grocery Story
The diligent mama was up bright and early and took us along with her to pick up her ingredients at the grocery store. "Lesss go thanksgiving prep," says the words on the screen. Dewan looks frazzled and overwhelmed already and she hasn't even started cooking yet.
Don't worry though, she also picked up two big bottles of wine one is probably to get get her through the prep.
Lindsay Lohan is also on her prep game. The actress shared a video wishing her fans a happy Thanksgiving and holiday and encouraged her fans to watch her new Netflix Christmas movie Falling for Christmas.
Lohan followed up her post with a picture of one of the sides she had prepped already, "creamy mashed potatoes"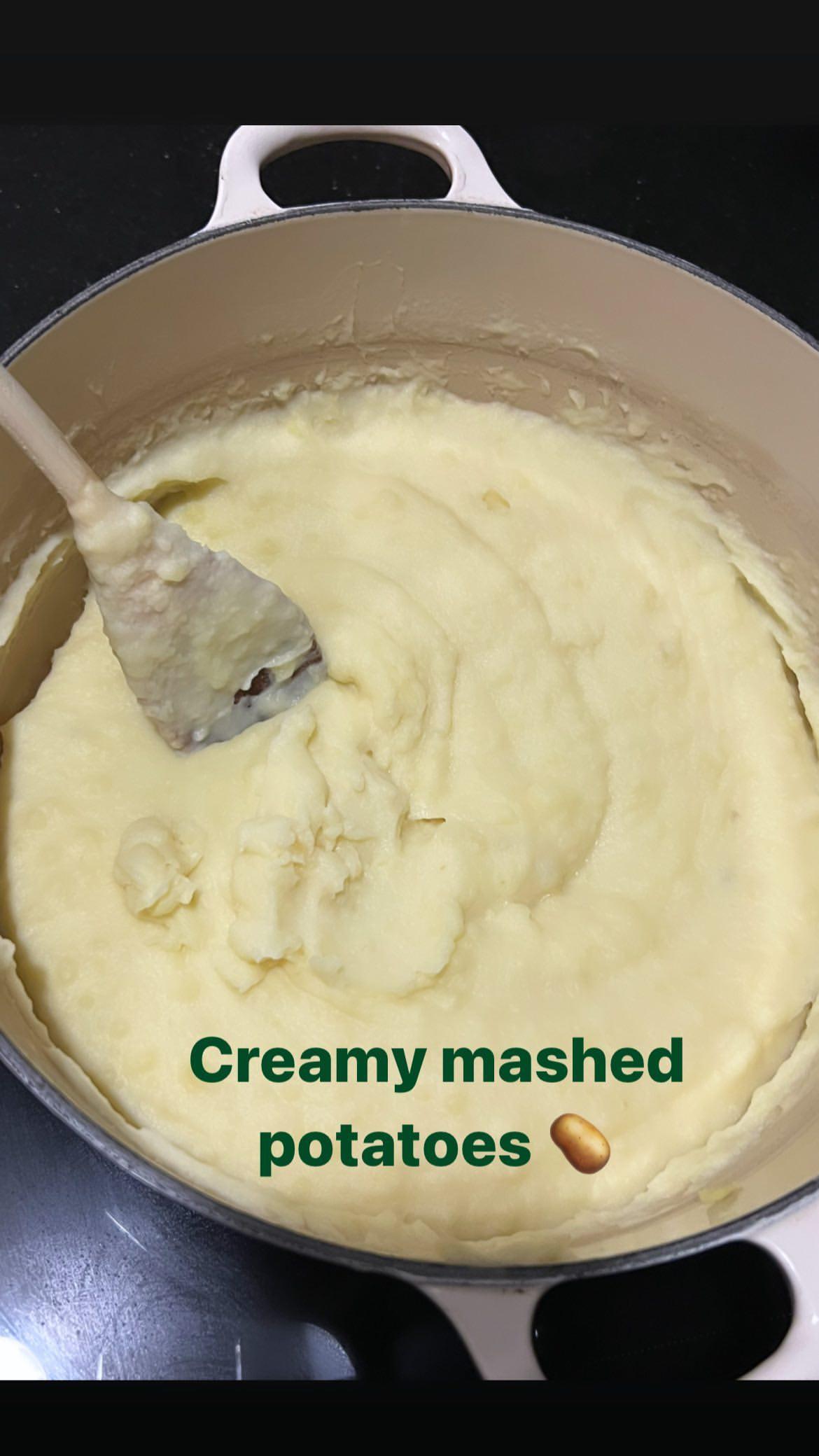 Kaley Cuoco Is Nesting For The Season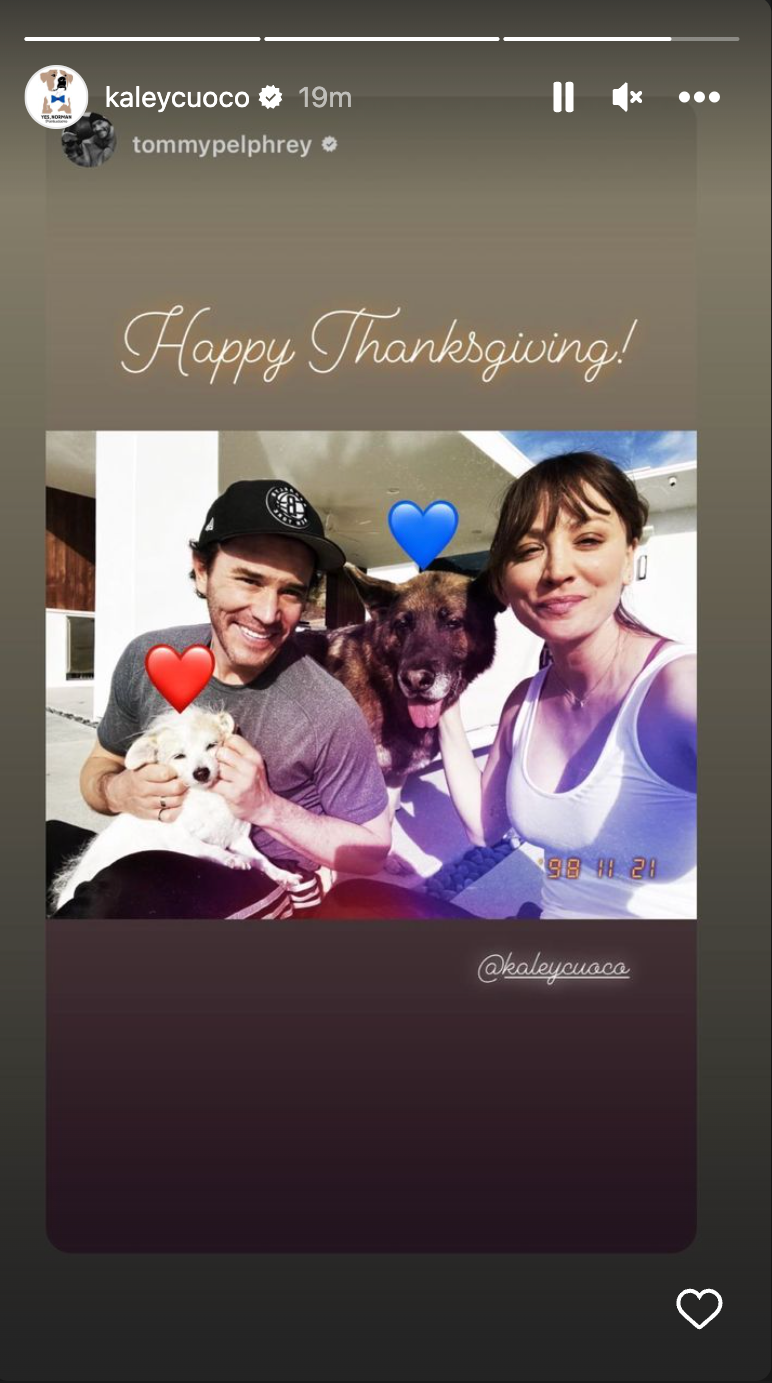 The mom-to-be is in nesting mode as the Christmas season gets closer but she took some time to share a family photo of herself her partner Tom Pelphrey and some of their dogs wishing everyone a "Happy Thanksgiving".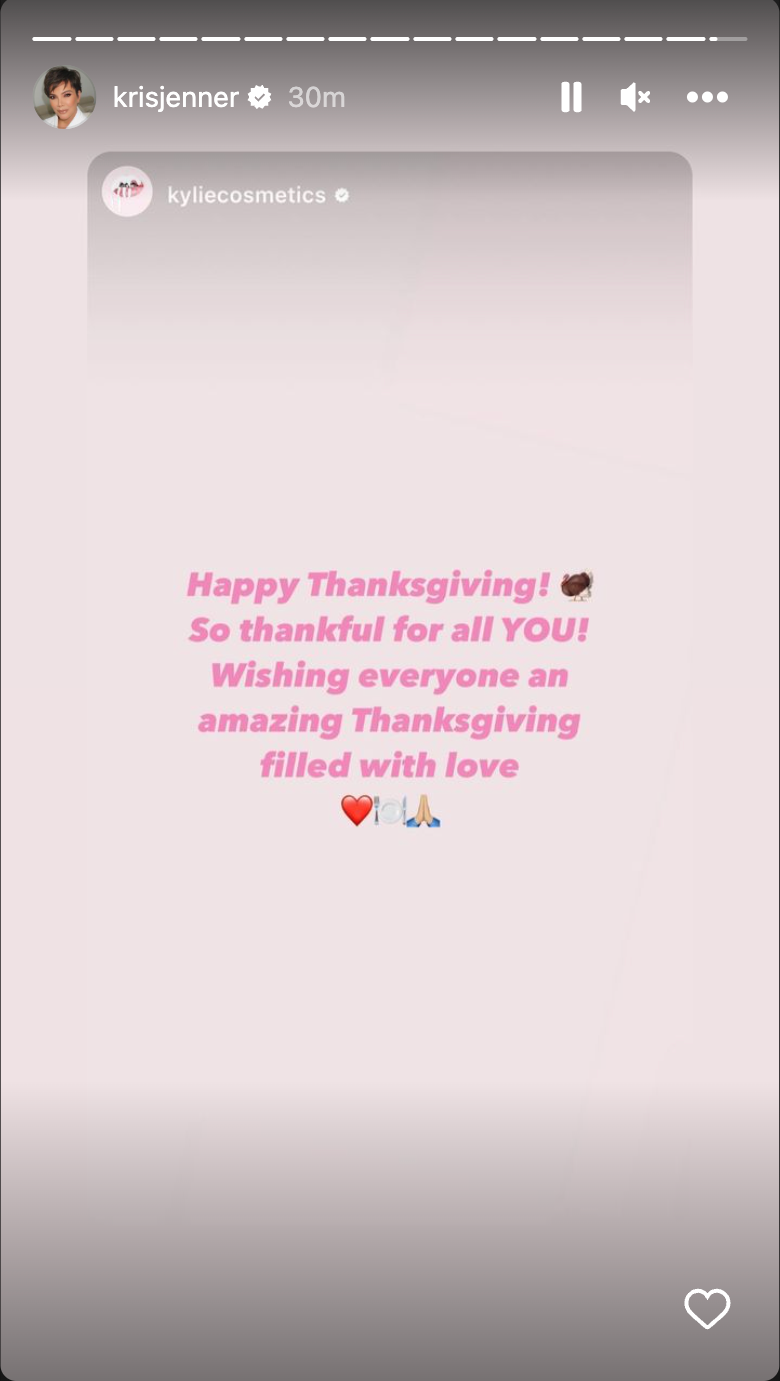 Kris Jenner must have been busy ordering staff around to get her Thanksgiving going but she took a moment to post a message to her millions of followers via Kylie Cosmetics IG post. "Happy Thanksgiving! So thankful for all YOU! Wishing everyone an amazing Thanksgiving filled with love."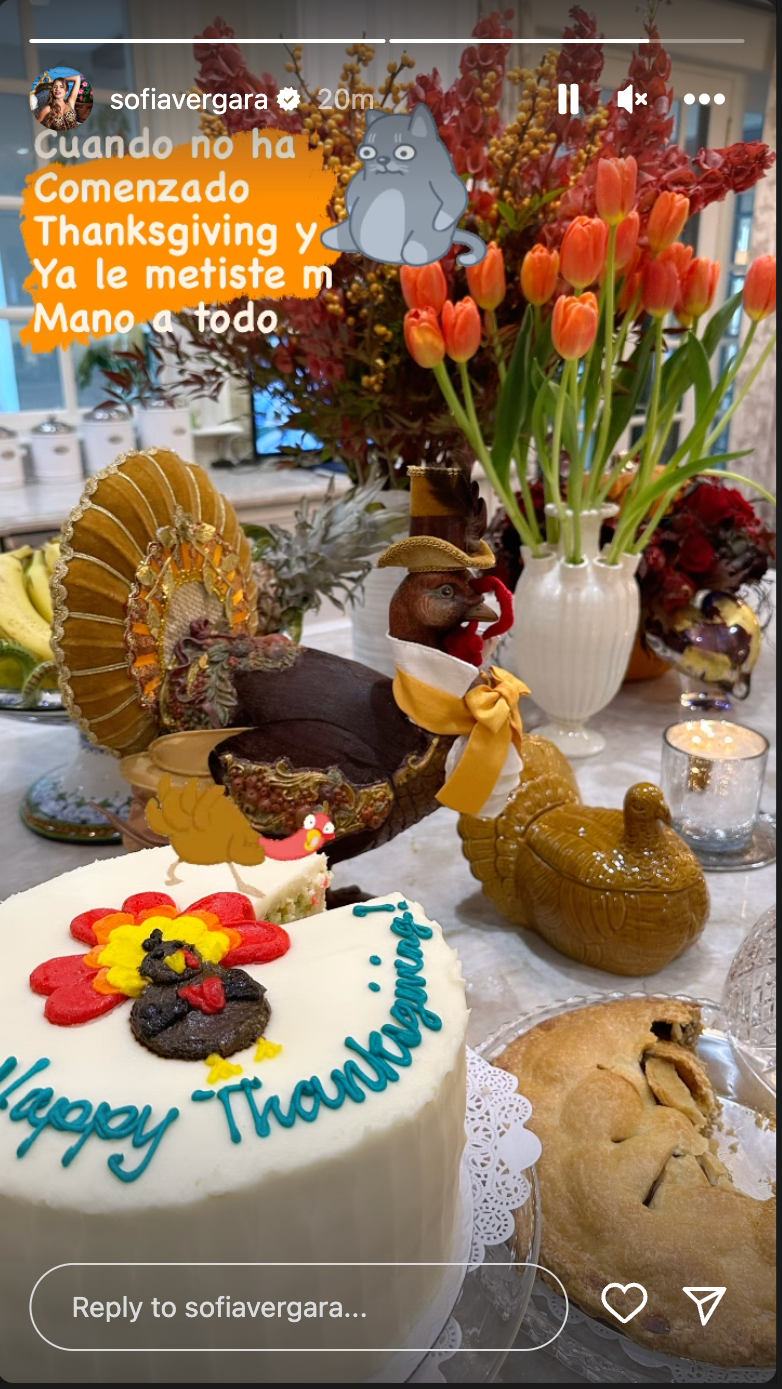 Sofia Vergara shared a photo of the cake and pie her family is enjoying for dessert later and wrote a message to her followers wishing them a joyous season. Follow up by Candace Cameron Bure who gave thanks and showed off her beautiful table setting!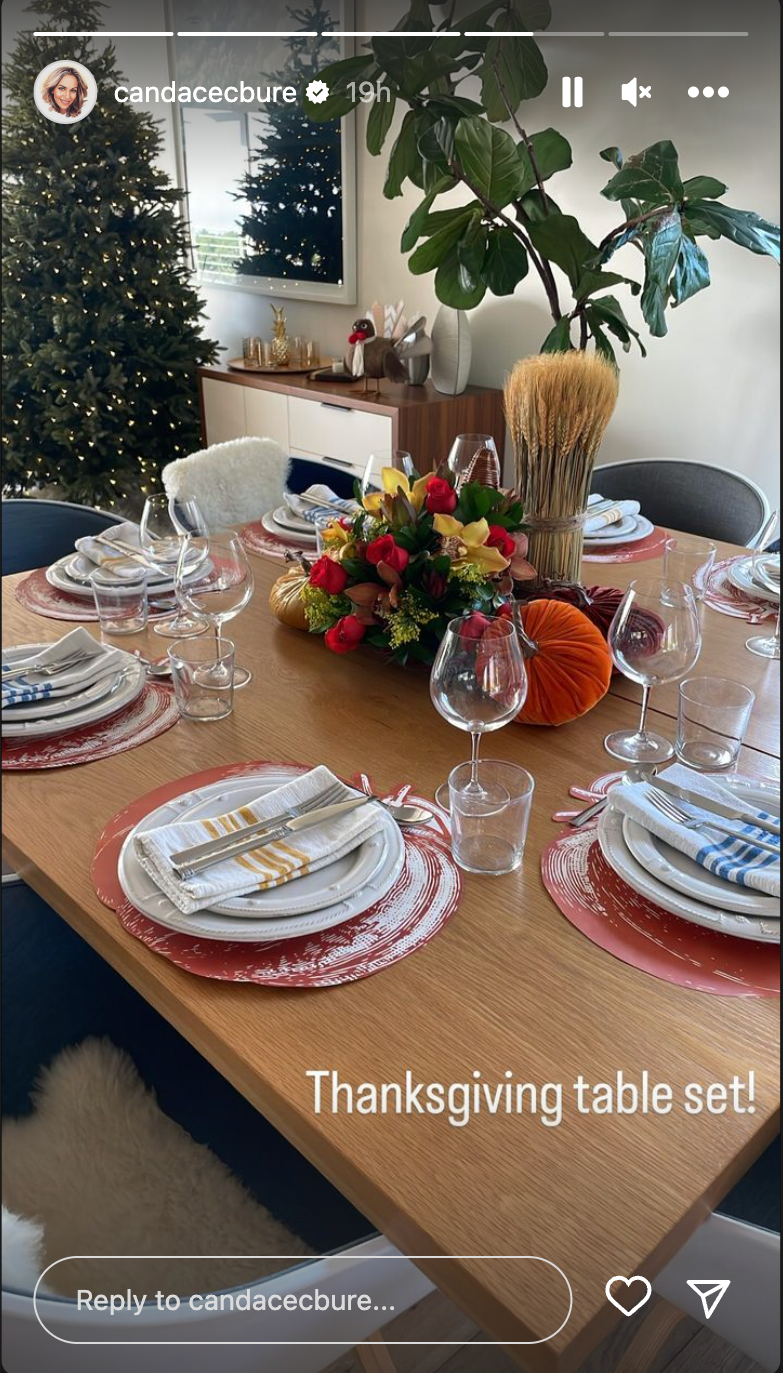 Some Celebrities Gave Back First
Some celebrities volunteered at food banks and other places before going home to enjoy their time with their family and friends. Diddy, his daughters, and his rumored girlfriend Yung Miami of the City Girls rap duo volunteered and filled plates at their local mission.
Chloe Bailey and her sister Hailey Bailey were also volunteering their time wherever t was needed today. Kim Kardashian and Tristan Thompson volunteer at a prison feeding inmates. They took a camera crew with them and are receiving backlash for that but at least they are volunteering.
View this post on Instagram
Some celebs are out enjoying the Macy's Parade like Andy Cohen and Flava Flav! Whatever you get up to this long weekend Happy Thanksgiving & keep watching this space for more Thanksgiving updates!