Dove Cameron is no rookie when it comes to showing off her assets, and she's done it again — this time during this year's American Music Awards!
The singer and actress served a killer look at the event, which took place on Sunday, November 20, at the Microsoft Theater in Los Angeles. Cameron, who won an award, flaunted her killer figure in a sexy outfit that bared her cleavage.
Stunning As Ever!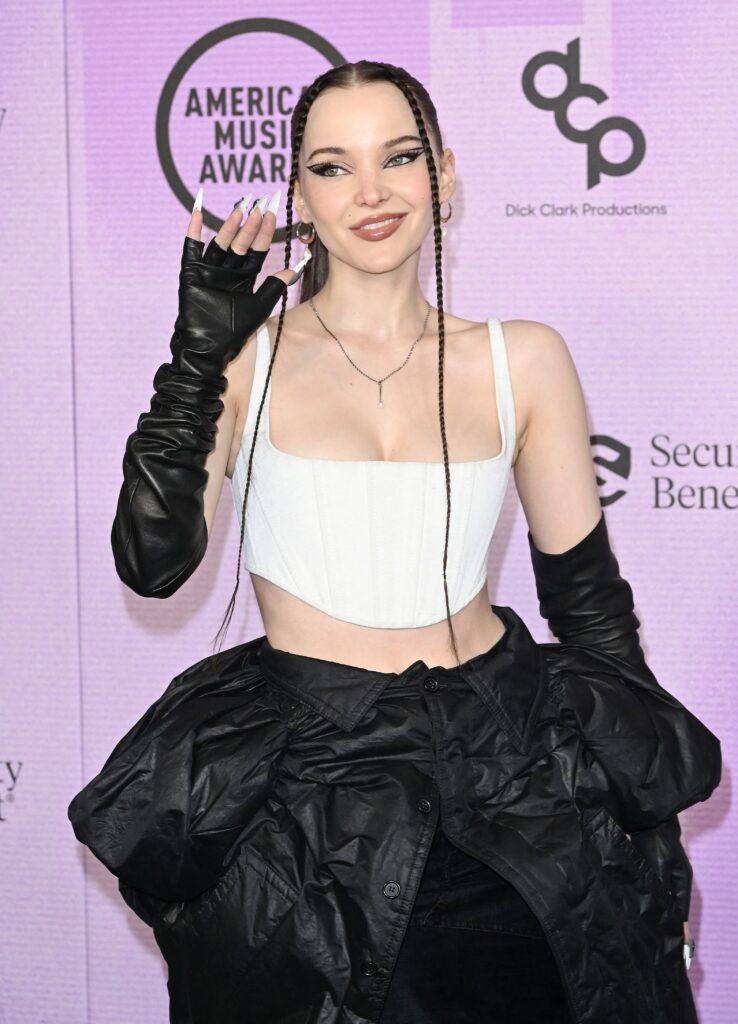 The "Descendants" star rocked a white corset top with narrow straps that highlighted her slender arms. It had a plunging neckline that bared a tantalizing amount of her décolletage. The tight fit of the garment pushed her chest inward, enhancing her busty display. In addition, the short length put her incredible curves and toned midsection on display.
On her lower half, Cameron wore a black skirt featuring a puffy design. The upper portion went over her navel and accentuated her petite waist. Its length reached the floor, covering her shoes. The stunner sported a pair of gloves in the same color and seemingly crafted out of leather material.
Slaying THIS Look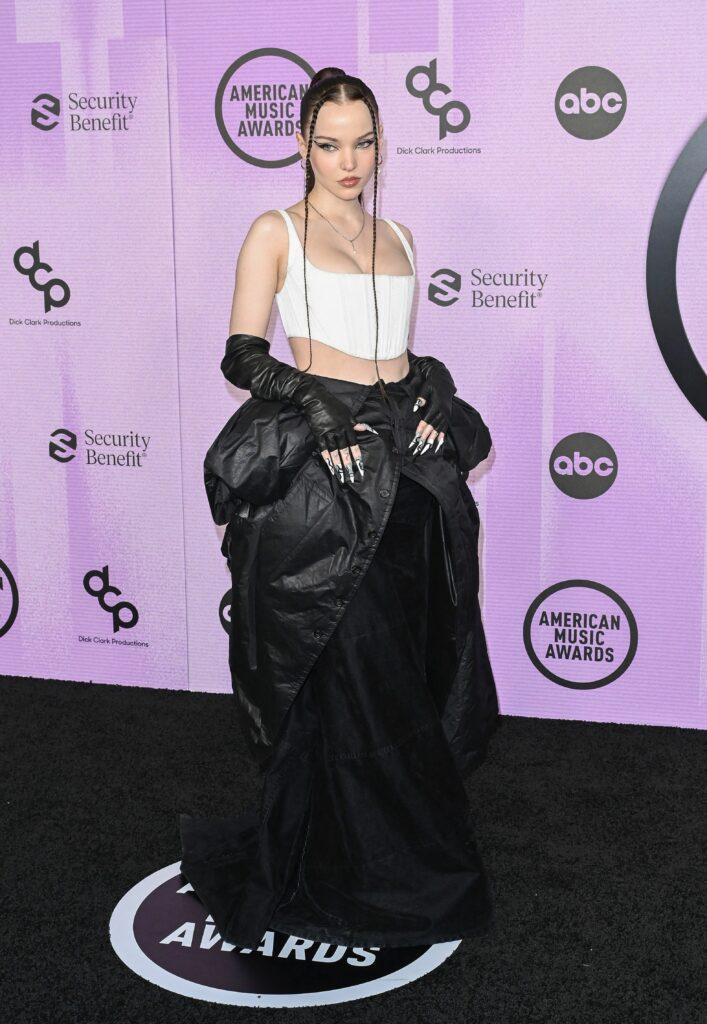 Cameron's brunette locks were parted in the center and slicked back in a low ponytail. Some parts of her locks along the front were braided and hanging over her face. For accessories, the beauty opted for a dainty necklace and hoop earrings.
In terms of makeup, Cameron wore a radiant makeup look composed of dramatic black eyeliner that accentuated her gorgeous green eyes, a hint of blush, and brown lipstick with a touch of lip gloss.
Cameron was seen posing for the cameras in her stellar outfit at the 2022 American Music Awards, where she won Best New Artist of the year.
A Special Message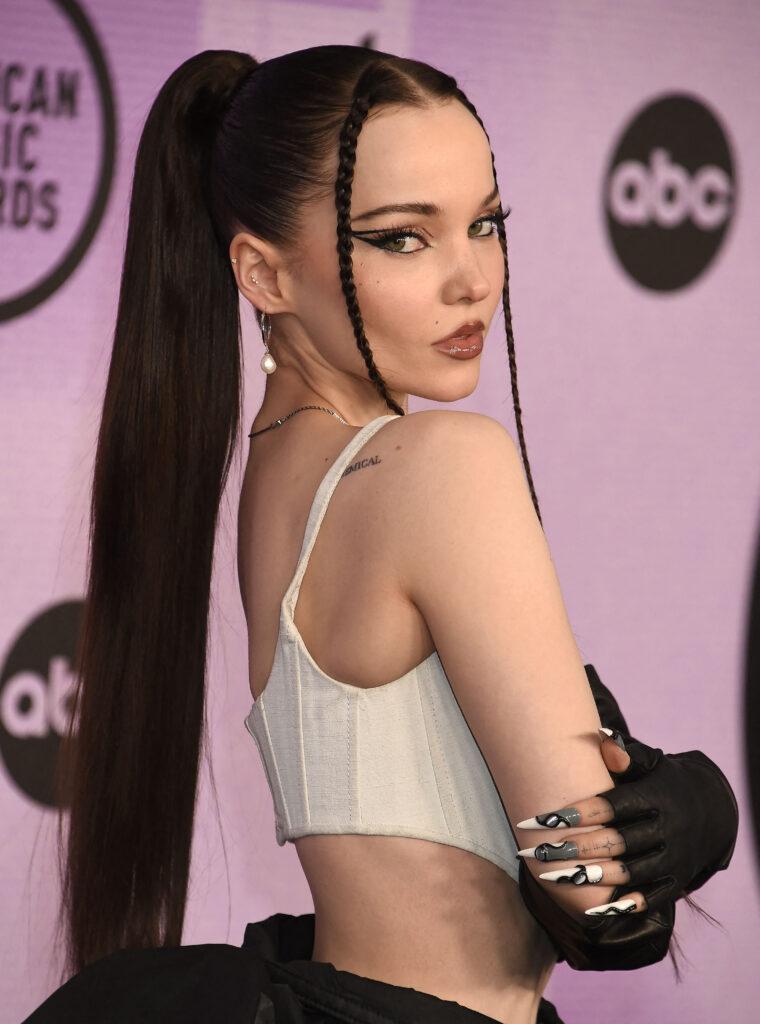 In her speech, the 26-year-old took a moment to honor the victims of the mass shooting at an LGBTQ+ nightclub in Colorado Springs, Colorado, over the weekend.
After Cameron thanked her loyal supporters for their votes, the "Boyfriend" songstress — who identifies as queer — acknowledged her LGBTQ+ fans.
"I want to start by saying that every award that I ever win will always first and foremost be dedicated to the queer community at large," she said. "You guys have carved out such a space for me to be myself and to write music about it and I've never felt safer or more loved or more supported and I hope I can give you some semblance of that same feeling in my music."
Thanking Her Fans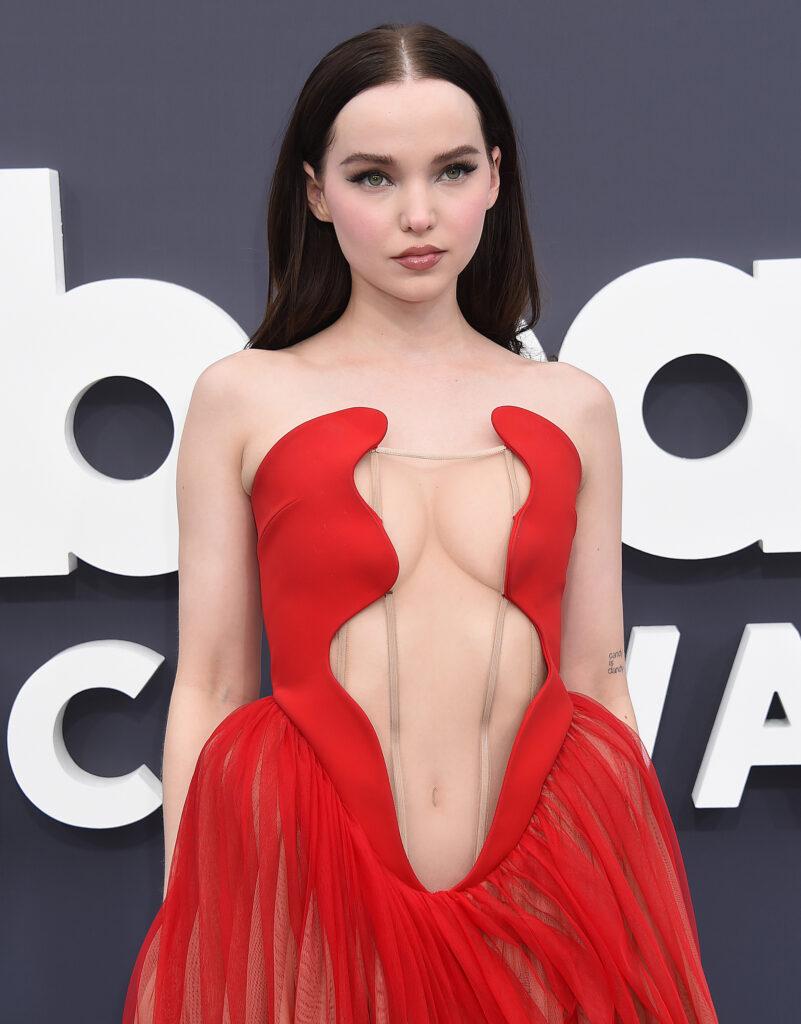 The Disney star continued, "On the heels of the tragedy that happened at Club Q in Colorado Springs, I want to remind everyone how important queer visibility is and how important our community is."
Cameron also asked her fans to donate to LGBTQ-focused charities, saying, "And I want to direct your attention to organizations like GLAAD and the Trevor Project for what you can do right now."
She added, "I want to remind you that you are made absolutely right, and you are so loved and so held, and I want to thank you for supporting me, thank you for holding the space. I'm holding it for you, too. Thanks guys."