Kelly Rowland is super sexy in her latest IG post. She is showing her followers a different side of herself.
Kelly Rowland's Shirt Is Unconventional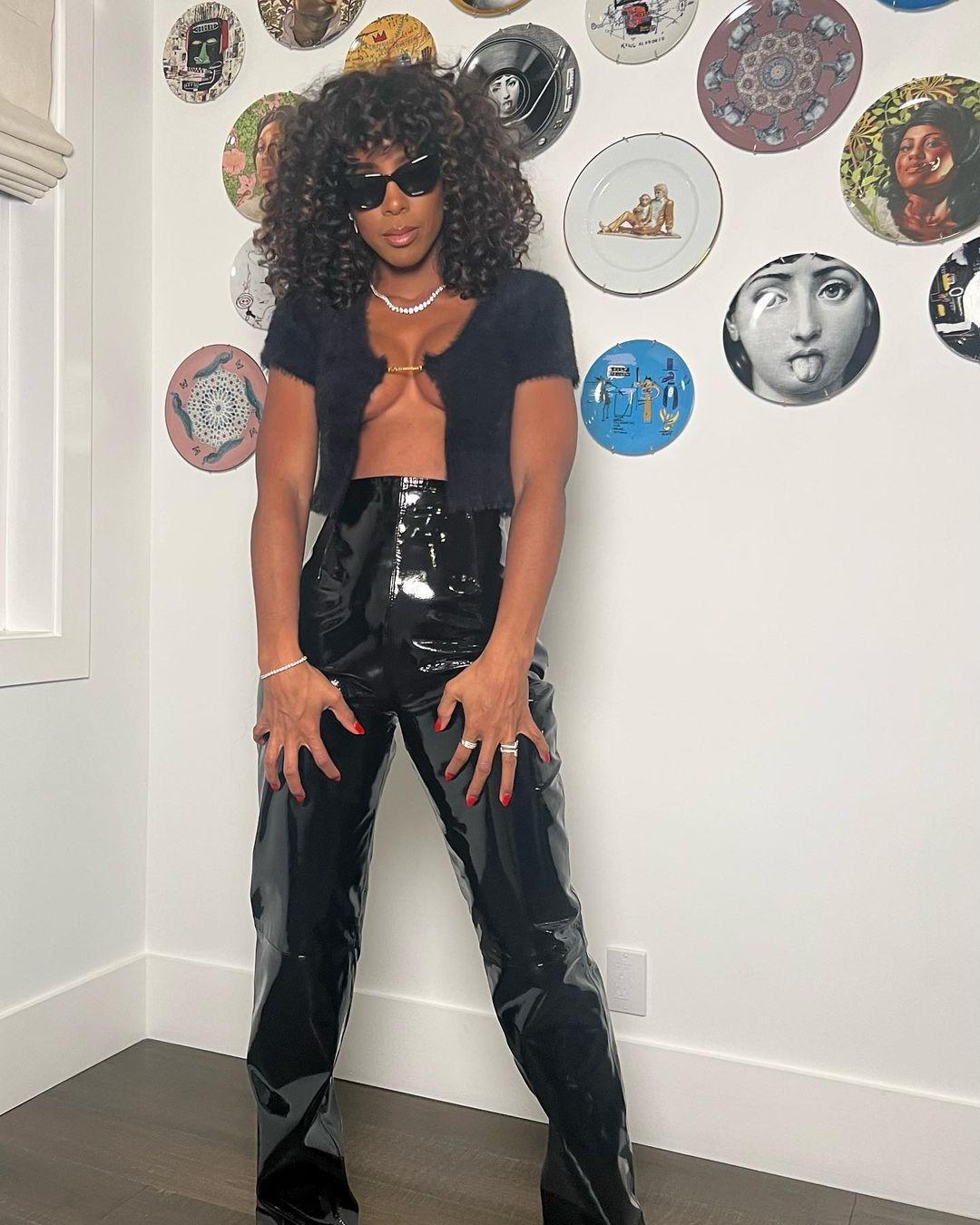 The mom of one posted a few fun snaps to her Instagram account and while they were showing a fun-loving side of the singer, all fans could see was her boobs threatening to fall out of her cardigan that looks way too small.
The shirt looks cut right down the middle and is now being held together with a skinny gold chain. She is wearing nothing under the shirt, not even a bra. Rowland pairs the look with a pair of black high-waisted PVC pants.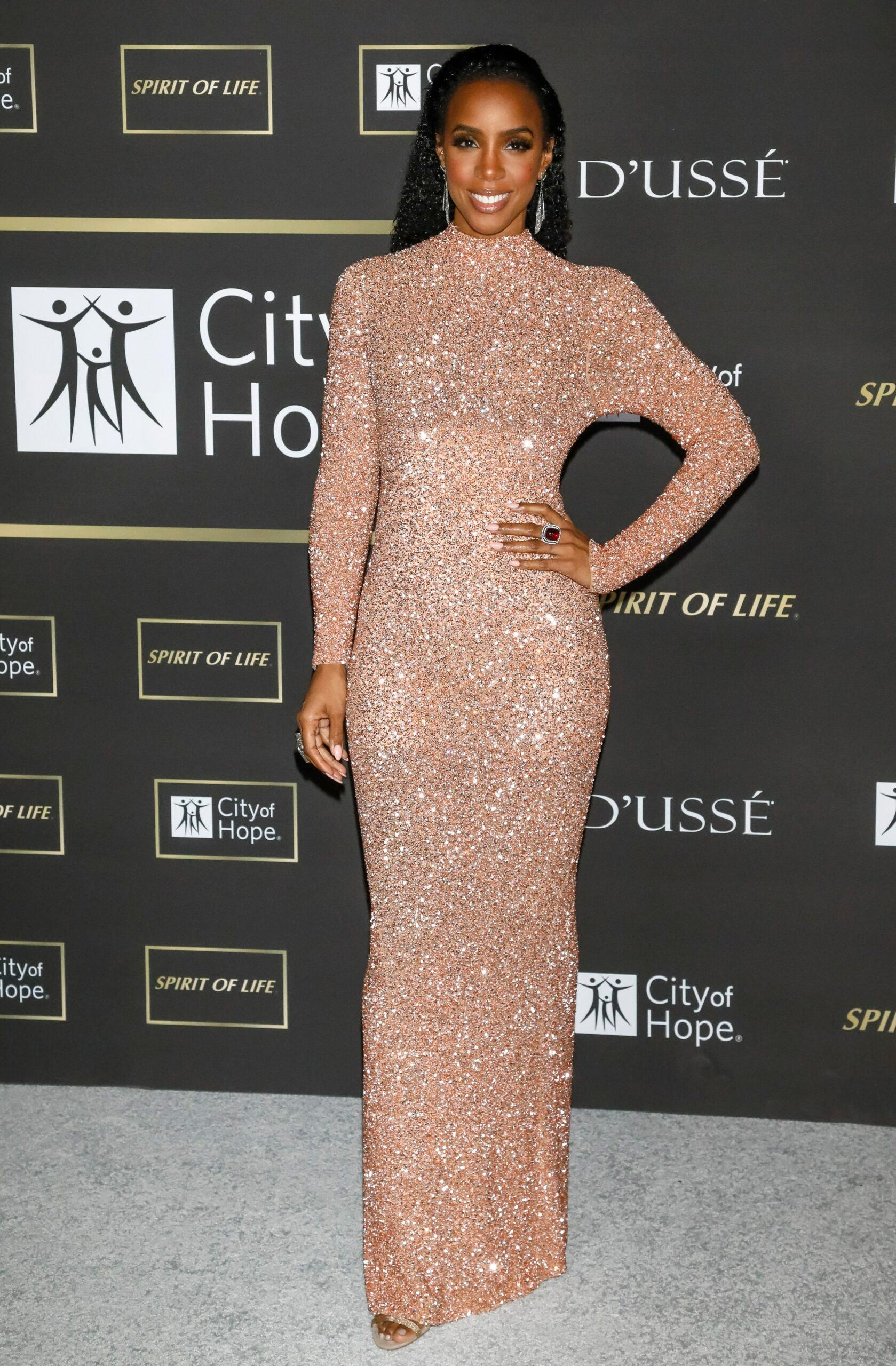 She is posing in a room with several patterned painted plates displayed on the wall. She mimics the one with the woman whose tongue is sticking out.
Kelly Rowland Looked Like A Baddie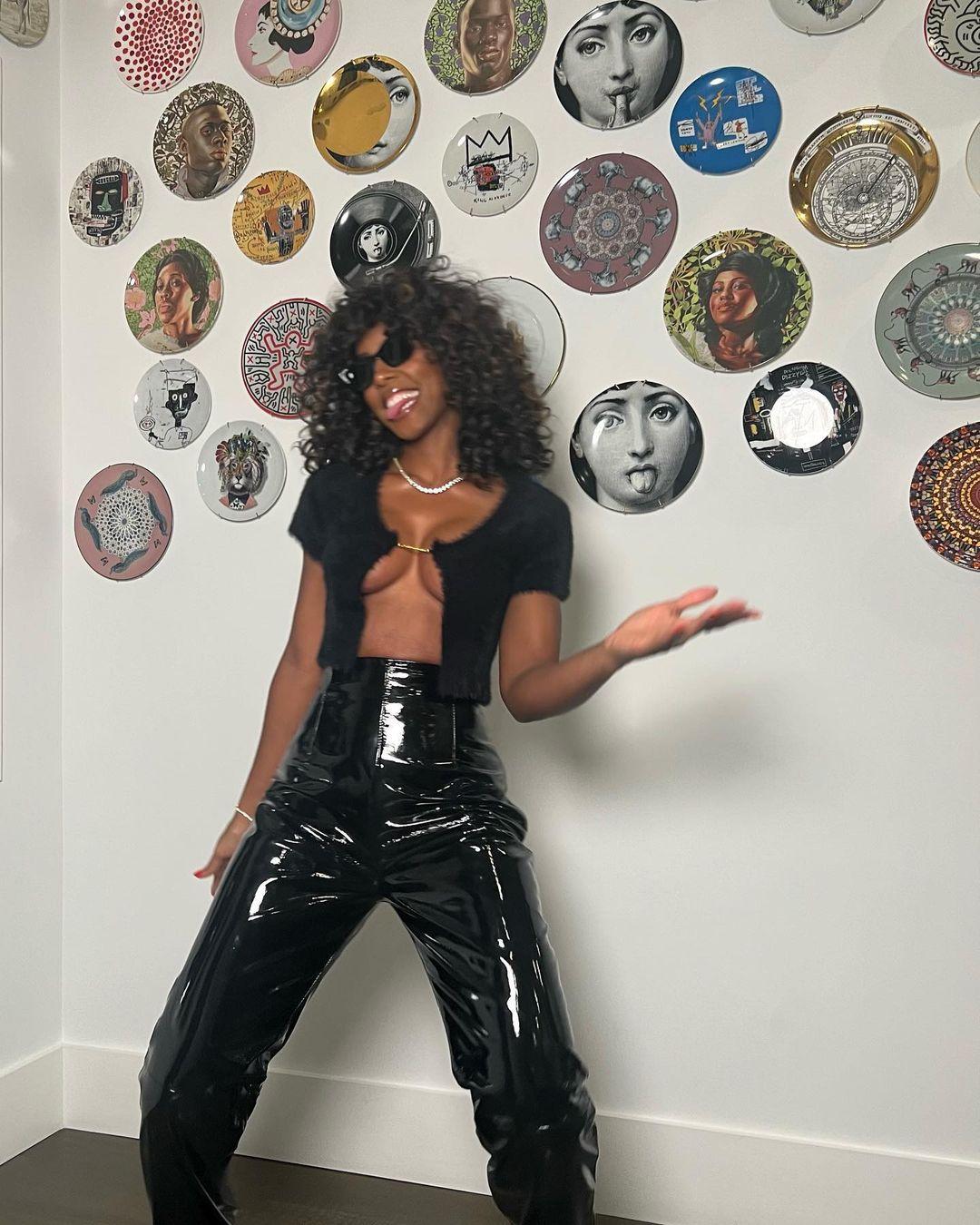 The former Destiny's Child member kept everything simple for the day. She wore a chain, sunglasses, and a cute bouncy curled wig. She shared a few snaps of herself in the outfit and a teaser video of herself sticking her tongue out and being flirty.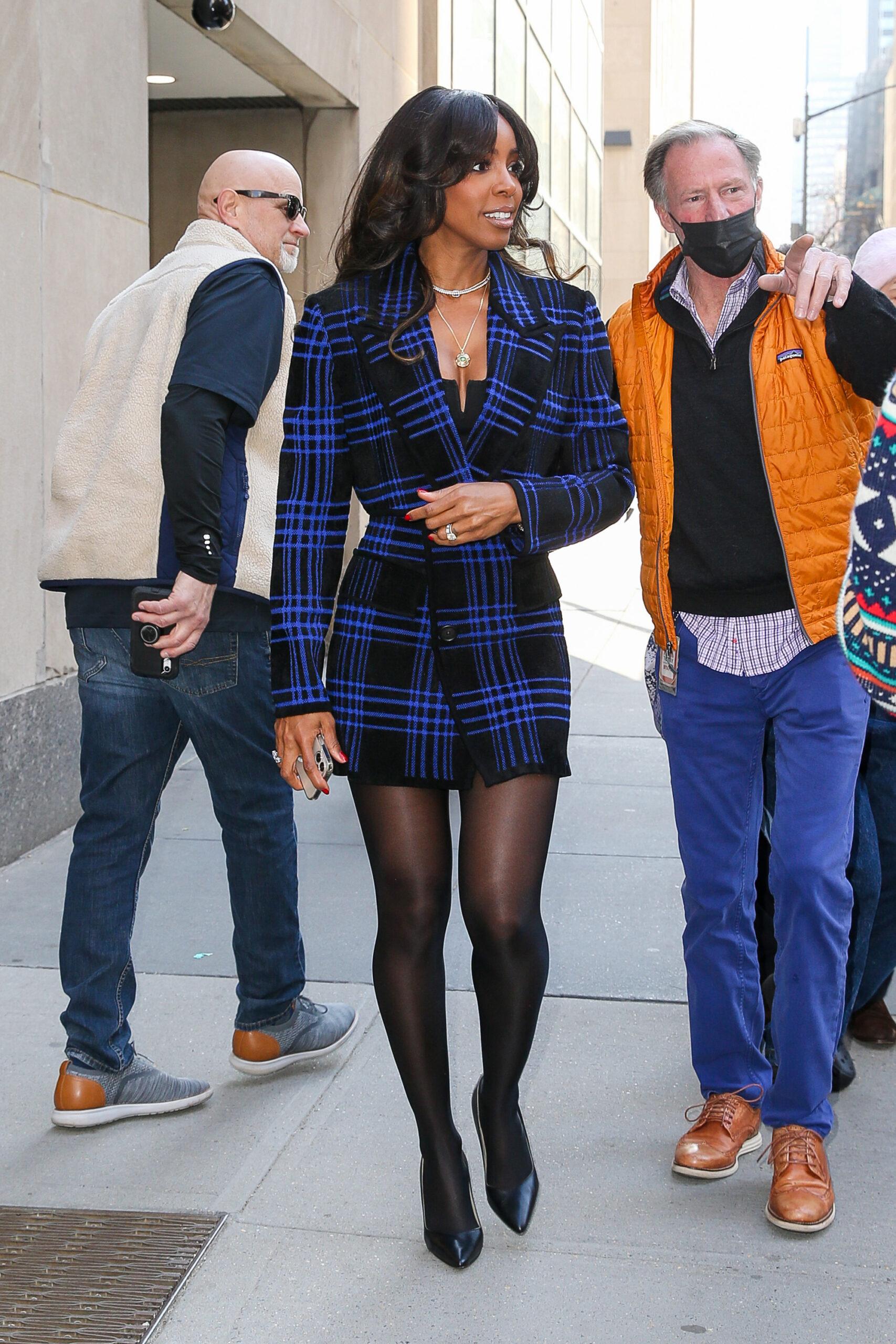 The actress received a whole lotta love in her comments from fellow celebrities who thought the look was phenomenal. Khloe Kardashian left a bunch of black heart emojis, Lala Anthony wrote, "Hair 😍😍😍😍😍."
Kelly looked amazing but she didn't need us to tell her that, her followers did so anyway.
Kelly Rowlands Followers Are In Love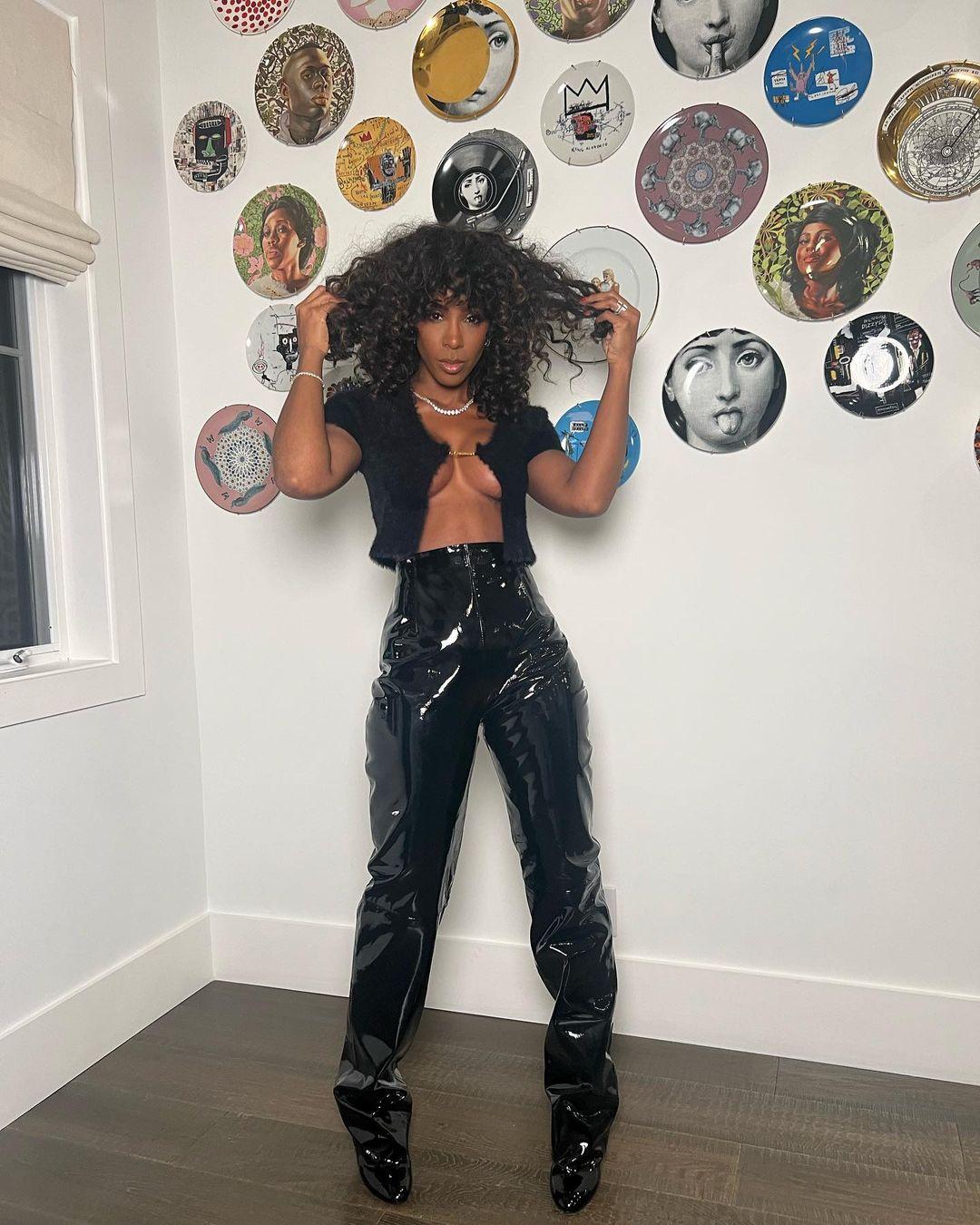 Rowlands fans wanted the singer to know that her look was "everything". So is her hair apparently, "Yes Kelly! The hair baby!" wrote one follower. "Kelly is one of the most beautiful black women in America hands down," claimed one hyped-up fan.
Other fans assumed that the singer was gearing up to play Donna Summers, something that they have been asking for, for some time now. "I can't wait for you to play Donna Summers. Cause I know it's coming," claimed one follower.
Another one believed the same thing. "Still waiting for you to play Donna Summer." It would be the role of a lifetime for the singer who is regularly in former group member Beyonce's shadow.
Presenting Kelly Rowland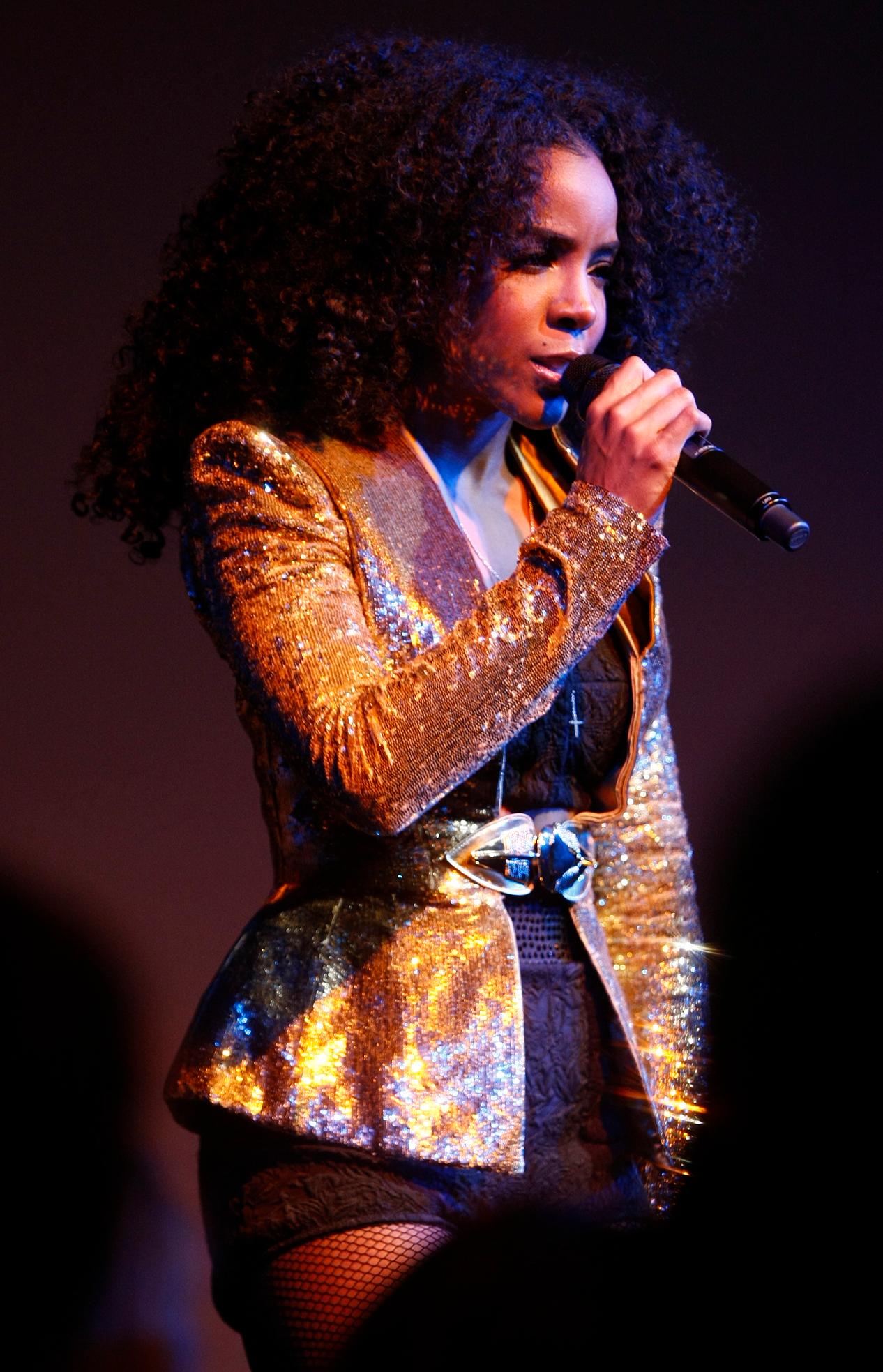 For now, we are gagging over these pictures. Rowland's body is ray tone and her followers noticed as well. "From head to toe 🔥🔥," wrote one follower, another one called her "the baddest".
"I want abs like this!!!," wished one fan. Some even pointed out that her boobies are doing their thang! "The girls are sittin". We can only hope that we get more subtle thirst traps like this from Kelendria 'Kelly' Rowland because one isn't enough.