Rebel Wilson is honoring the late Queen Elizabeth II in her own way!
The actress shocked fans on Monday, November 7, when she announced that she had welcomed a baby girl via surrogate. The blonde beauty, who shared the news with a photo of the child in a pink onesie, has now revealed the meaning behind her chosen name,  Royce Lillian Elizabeth Wilson.
Rebel Wilson Honors The Queen With Baby Name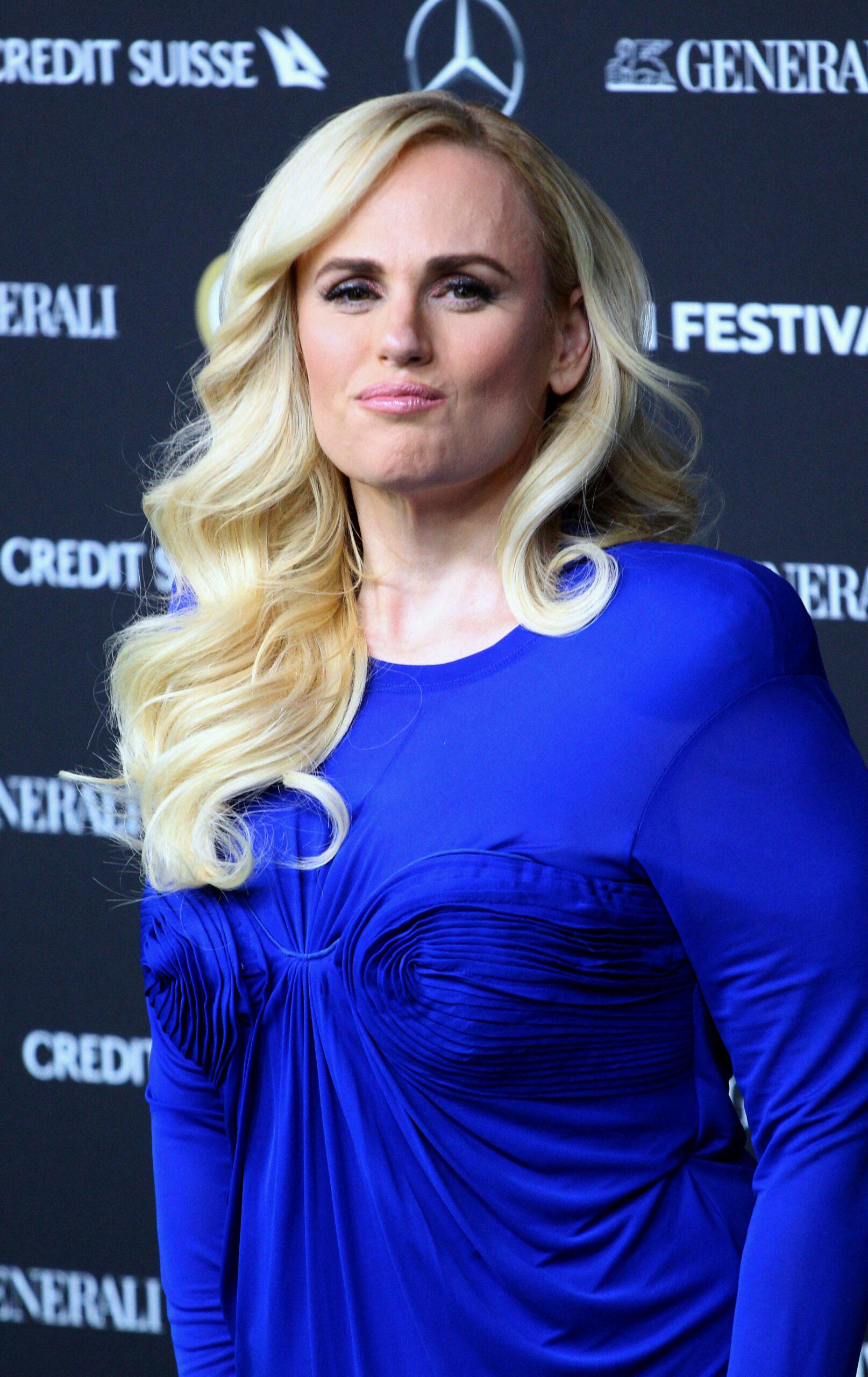 Wilson, who has been unable to stop gushing over her newborn, recently opened up about motherhood. After noting that she named her daughter Royce because she wanted an "original name starting with the letter R," the "Pitch Perfect" actress said:
"Lillian and Elizabeth are both family names carried by women in my family who I admire. Elizabeth, which is also my middle name, after the late Queen [Elizabeth]."
The "Pitch Perfect" star also spilled that the first time she had held her baby girl had been "overwhelming and exciting," adding, "My love for her is just overflowing. She is gorgeous and perfect. I felt like, 'Wow, this is such a precious miracle.'"
In the Instagram post she used to announce Royce's birth, the Australian native expressed her gratitude to "everyone who has been involved" in the process that "has been years in the making."
Wilson's caption especially appreciated her "gorgeous surrogate who carried her and birthed her with such grace and care. Thank you for helping me start my own family, it's an amazing gift. The BEST gift!!"
The Blast noted at the time that several fans took to the comments to congratulate the new mom. Even her famous friends were all amped up at the news, with actress Arielle Kebbel writing, "Congrats [pink hearts emoji]. so happy for you, you're going to be an incredible mom. Welcome to the world sweet Royce!"
View this post on Instagram
Her "Pitch Perfect" costar, Chrissie Fit, gushed, "Royce! Auntie Chrissie loves you so much already. I can't wait [sic] go to Disneyland with this little princess!" "Guiding Light" actress added, "Aunt Britt is soooo excited to meet the newest Bella. I love you SO much Rebs."
Octavia Spencer simply yelled, "Congratulations!!!!!" and actor Tyler Barnhardt commented, "Beautiful [heart eyes and clapping emojis]. congrats! You're gonna be a wonderful mother!"
Wilson joins the growing list of celebs, including Kim and Khloe Kardashian, Tyra Banks, Gabrielle Union, Sarah Jessica Parker, Priyanka Chopra, and Nicole Kidman, who have welcomed some of their kids via surrogates.
The Shorty Award Winner's Girlfriend Planned The Baby Shower
Shortly after Wilson broke the news of her baby's arrival, The Blast reported that she and her girlfriend, Ramona Agruma, released videos and photos from the baby shower they held to celebrate Royce's impending arrival. Agruma, who was very hands-on with the party planning, shared five images of her and her partner at the event with their guests.
View this post on Instagram
While the first slide showed the couple hanging around with their friends, the next one featured the group smiling broadly at one another as they held cupcakes — a giant white teddy bear joined in for the snaps. A few more swipes revealed Wilson and Agruma posing by the pool with their guests, including Carly Steel, Begum Sen, Sam Kennedy, and Sterling Jones. 
For their outfits, the "Hustle" actress opted for a pink Valentino dress which she paired with silver block heels, and her clothing entrepreneur boo rocked a frilly white dress. The Lemon Ve Limon founder accessorized her fit with a pair of slippers and a matching handbag. 
Just before her detailed post, Agruma had posted a sweet photo of her and Wilson smiling in each other's arms on her Story. A peak at the photo's background unveiled some decor, cupcakes, and other treats.
The successful jewelry designer tagged her partner to see the words "Love you to the moon and back" on the pic. Wilson uploaded the same image to her Instagram with a lengthy caption expressing her displeasure at an occurrence.
Although nobody knows when exactly they began dating, Wilson announced their romance in June with a social media post. The "Pizza" star had previously spoken about getting familiar with a romantic interest that a "close friend" had set her up with. In her words:
"We spoke on the phone for weeks before meeting. And that was a really good way to get to know each other. It was a bit old-school in that sense — very romantic."