Bre Tiesi is setting the record straight about her parenting status while shutting the naysayers up.
Tiesi is the mother of Nick Cannon's eighth child, Legendary Love, and the two have a good co-parenting relationship, as often evident on social media. However, that hasn't stopped fans from labeling her as a single mom, probably because of Cannon's multiple baby mamas.
Now, the social media influencer is shutting down the title, noting that she has a good parenting relationship with her baby daddy.
Bre Tiesi Is Not A Single Mother
In an Instagram Story update, the "Selling Sunset" star shared a video of a conversation between a woman and two men on "Nice and Neat The Podcast."  When asked by one of the men if she would consider herself a single mom, the woman replied no.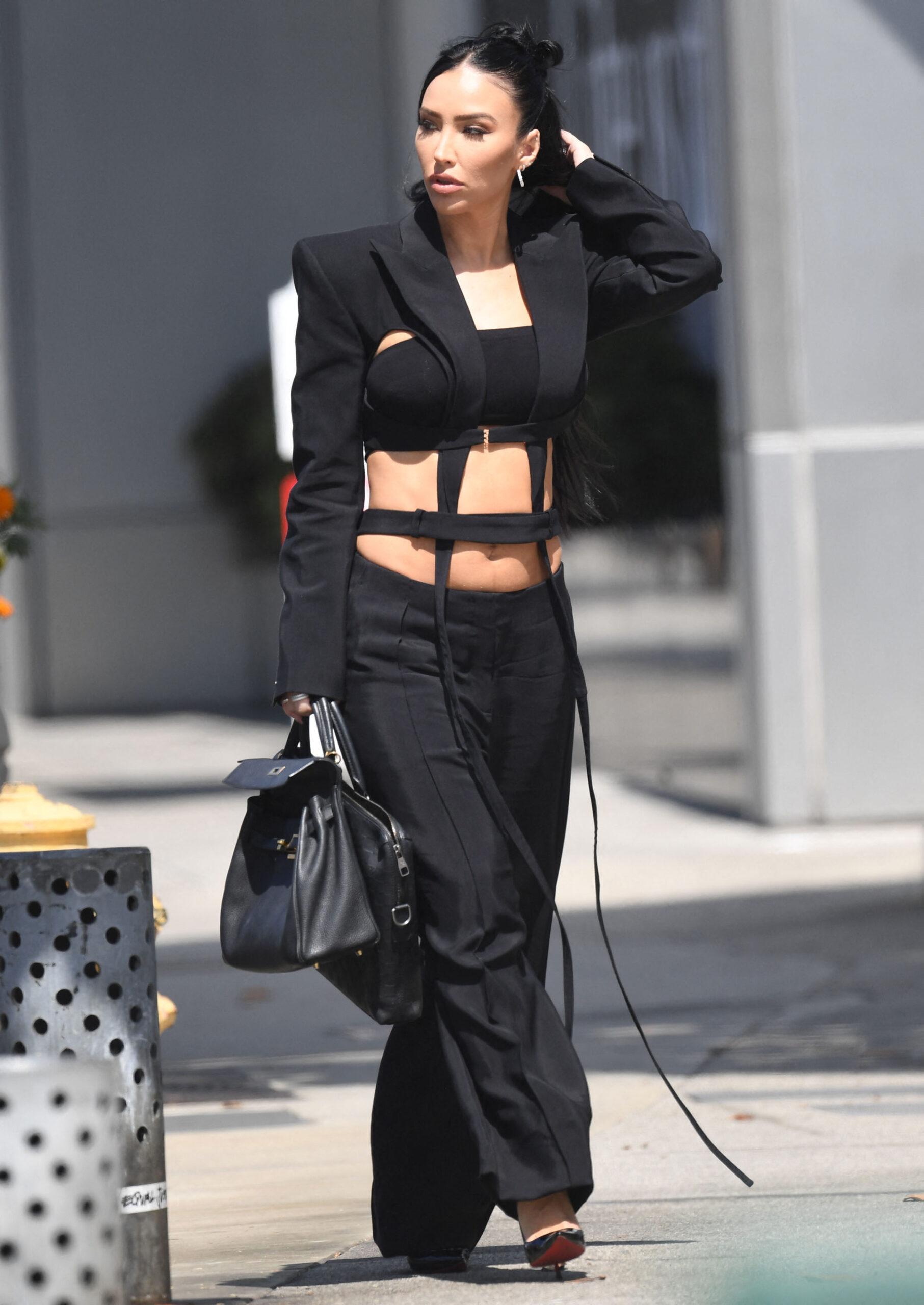 "I call myself a co-parenting mom," she responded. She then explained, "a single mom is what I grew up in with my mom." The woman in the clip shared that for a long time, she felt uncomfortable with people addressing her as a single mother.
"I'm like, but I'm not a single mom. I'm a co-parenting mom. Somebody shares this responsibility with me, and somebody is extremely active, you know, in my children's life. Like, I knew what I was doing when I chose him, right?"
The woman in the TikTok clip expatiated that such wasn't the case for her mother, who she believes is a single mother because she raised three children on her own without any support or fatherly presence.
Tiesi seemed to agree wholeheartedly with the post as she captioned it, "this…." There's no doubt Cannon has been a present force in his son's life. From being present at Legendary's birth to the family's recent trip to the pumpkin patch for the little one's first Halloween, the "Wild N' out" host seemed to be doing a good job.
Back in October, Tiesi praised Cannon for being a wonderful photo when she shared a heartwarming video of the rapper beatboxing to keep their son from crying.
Tiesi Slams Critics Who Think Cannon Is Her Sugar Daddy
This isn't the first time the reality star has set the record straight about her parenting relationship with the "Masked Singer" host. Back in September, The Blast broke the news that the mother-of-one unleashed on a fan who suggested that Cannon is responsible for taking care of her financially.
It happened that the real estate agent went on an Instagram rant, lamenting the struggles of motherhood, when a fan entered her DM to suggest that Cannon should pay for a night nurse to take care of the baby. Tiesi didn't appreciate the unsolicited comment as she wrote, "I don't need your unsolicited advice, thanks. U have some f**king nerve."
In a subsequent update, the doting mother cleared the air while slamming the critics. "KEEP MY PARENTING, MY KID AND MY BABY DADDY'S NAME OUT UR MOUTH. Nick is NOT my sugar daddy. Nick is MY FUKIN CHILD'S FATHER THAT IS ALL. Watch your f*kin mouth when you speak on mine!" she warned.
Tiesi also addressed remarks of fans who thought that her being a working mom wasn't giving her enough time to be with her son. "I was not expecting this opportunity when I first got pregnant," she explained, referring to her joining season six of Netflix's "Selling Sunset."
Tiesi continued, "My plan was always to stay home for the first year with my son. He seeks comfort and bonding with his mother since I'm WORKING to death while trying to run the household, get my body back, etc. so sit the f**k down, I'm not the one 
."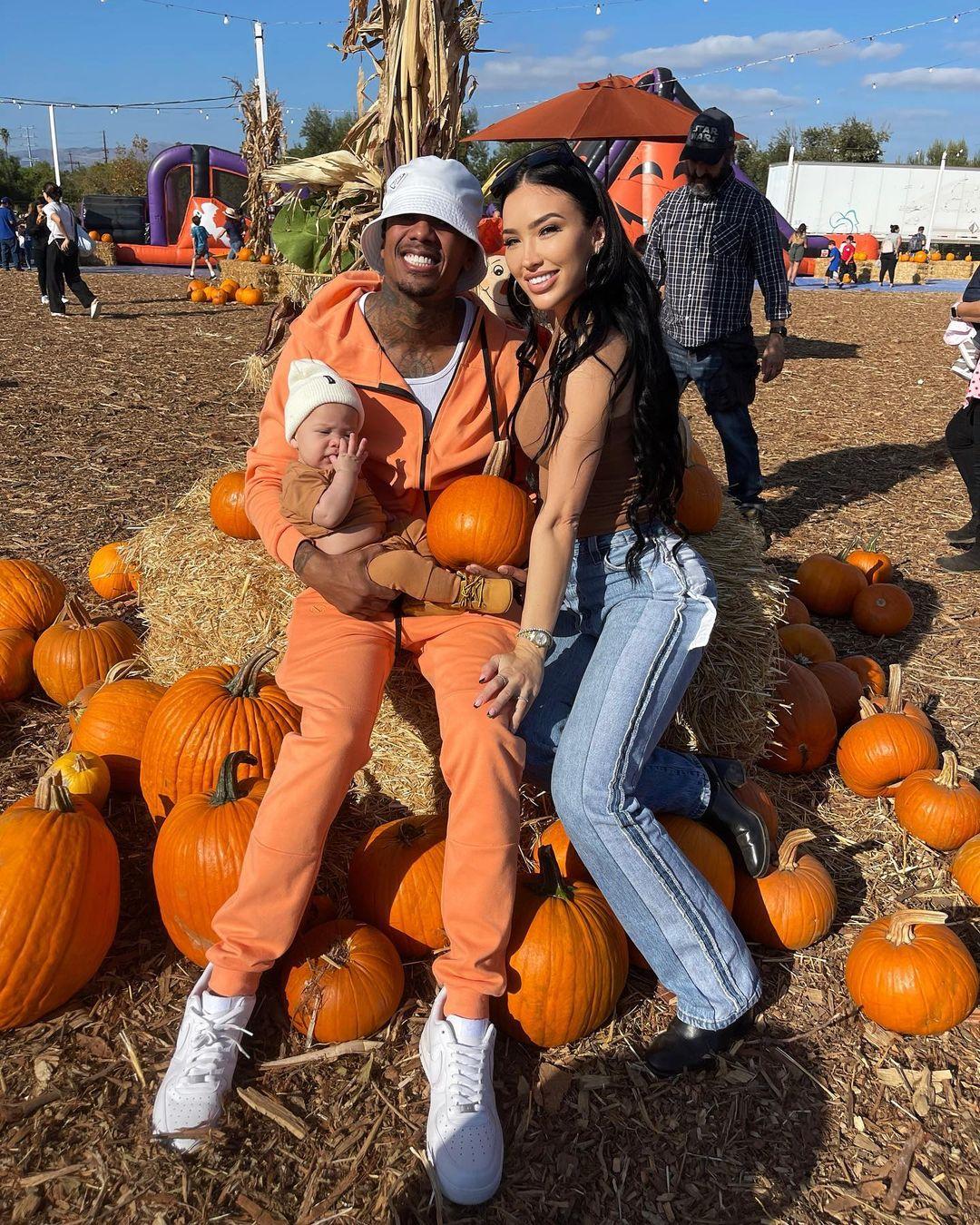 Tiesi and Cannon welcomed their son Legendary in July via a home birth which the rapper was present for. The social media personality showered praises on him for being so hands-on, writing, "I couldn't have asked for a more amazing and supportive partner. Daddy showed the f up for us… I couldn't have done it without you."