A rescue dog named Bob went viral after he was the last pup standing at a recent rescue event in Brooklyn, New York. After a TikTok video of the pup not getting any attention or being adopted hit the Internet, getting more than 4.5 million views, the rescue received a bunch of applications to adopt the adorable little guy.
Bob The Rescue Pup Is Getting Tons Of Attention On The Internet
The video posted four days ago by TikTok user Andrea Caceres, shows the pup in a park at an adoption event hosted by Badass Animal Rescue not getting any attention except from a rescue worker. Over the video were the words, "POV: You are at an adoption event and all the adoptable dogs are getting attention except for BOB. Please someone get him a forever home."
Viewers of the video dropped into the comments to share their thoughts. "This feels like the beginning of an animated short film… bob is going to find his human and have the best life I know it 🥺," one person wrote. Another added, "well well well I'm crying and it's not even noon," to which the video creator responded, "its ok I cried mid event while I was working." Another added, "he looked at you like ma'am why isn't anyone approaching me," and the creator responded, "😔 he was very shy so he always looked for protection from his foster (girl in the video)."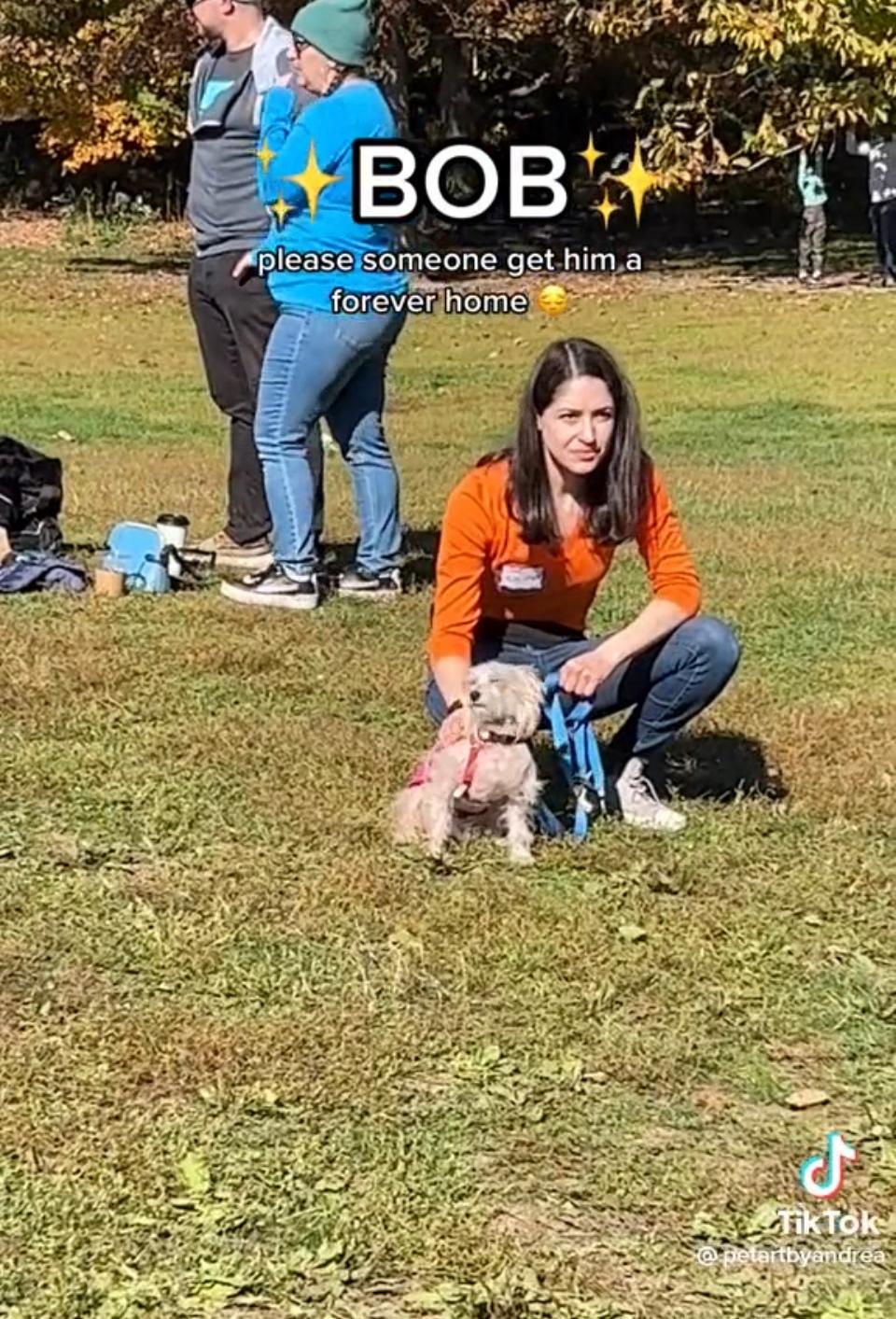 The TikTok Video Featuring Bob Went Viral Quickly
Caceres told Insider that while she does not work with the rescue organization, she attended the event to paint portraits of the dogs to fundraise for them. She said she took the video of Bob alone in case anyone in New York saw her TikTok and would be interested in adopting him. "You could see how much love he has to give and I hoped the video will find him a forever home, someone that could see how much he has to give and is willing to put in the effort," Caceres said. "I'm very overwhelmed in a happy way to know that 4 million people can see it too and that because of that he has now not one but tons of options."
A spokesperson for the rescue told Insider that they are viewing applications they've received from people wanting to adopt Bob after seeing the video. "We're working on finding the best and right home for him as soon as possible," the spokesperson said. "We wish every video went viral of our dogs and others who need homes – look at how much interest and advocacy has resulted. The reality is, this doesn't happen often and there are so many deserving dogs who actually do get passed over (seniors, etc.) or don't receive as much attention at events."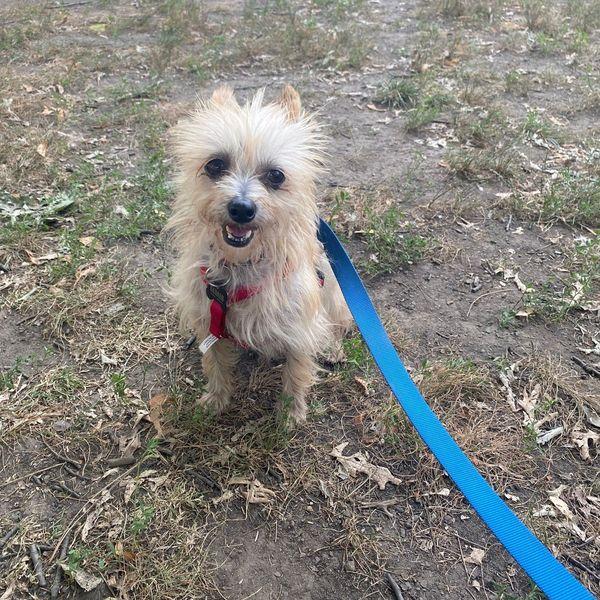 Badass Animal Rescue Posted More Information About Bob On Facebook
The rescue recently posted about Bob on their Facebook page saying, "Like his namesake, Bob Parr (AKA Mr. Incredible), is nothing less than a superhero. After being dropped off at a shelter in Georgia with his wife, Helen Parr, and two puppies, Jack-Jack and Dash, and rebounding from some health issues, he's ready to save the world — or at least make a new family's world that much better."
The caption went on to explain that it may take some time for Bob to warm up to his new home. "As incredible as he is, though, it may take Bob some time to show his superpowers to his new family. Underneath his burly, 10-pound exterior, this 3-year-old is a scared, timid guy who needs a patient adopter willing to gain his trust and love. But once they do, they'll soon find his strong-guy exterior is a front for a heart of gold — he's a big softie who just wants to cuddle and get his head scratched all day long."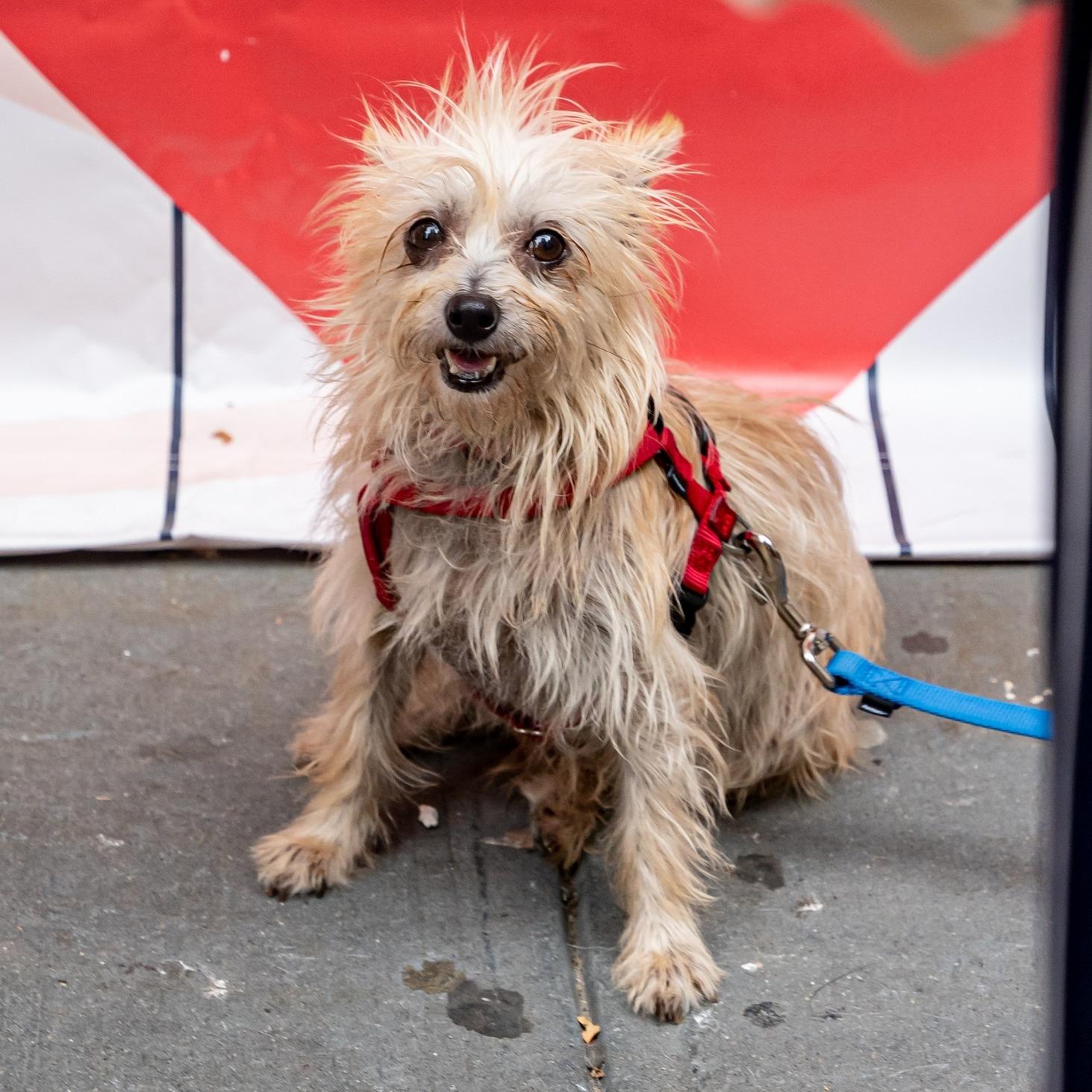 Interested In Adopting Bob?
The caption concluded with some information on how anyone interested in adopting Bob can meet him this weekend. "Meet him THIS SATURDAY at Reddy by Petco in Soho from 12-2 pm. Head to
badassanimalrescue.com
to apply to adopt."