It seems like the bad press and billions of dollars lost are finally having an impact on Kanye West.
Talk about a "Come to Jesus" moment!
The rapper-turned- fashion designer just made a bold and public vow.
Taking to Twitter on Thursday, November 3rd, the "Donda" rapper revealed "I'm not talking to nooobody for a month."
Kanye West Is Shutting Up For A Month!

The tweet was accompanied by a screenshot which read, "I'm taking a 30 day CLEANSE. A VERBAL FAST. NO ALCHOL. NO ADULT FILMS. NO INTERCOURSE. IN GOD WE PRAISE, AMEN."
However, his vows didn't end there.
Kanye vowed to keep his Twitter account active writing, "BUT MY TWITTER STILL LIT."
He Is Swearing Off Alcohol, Porn, Sex & Talking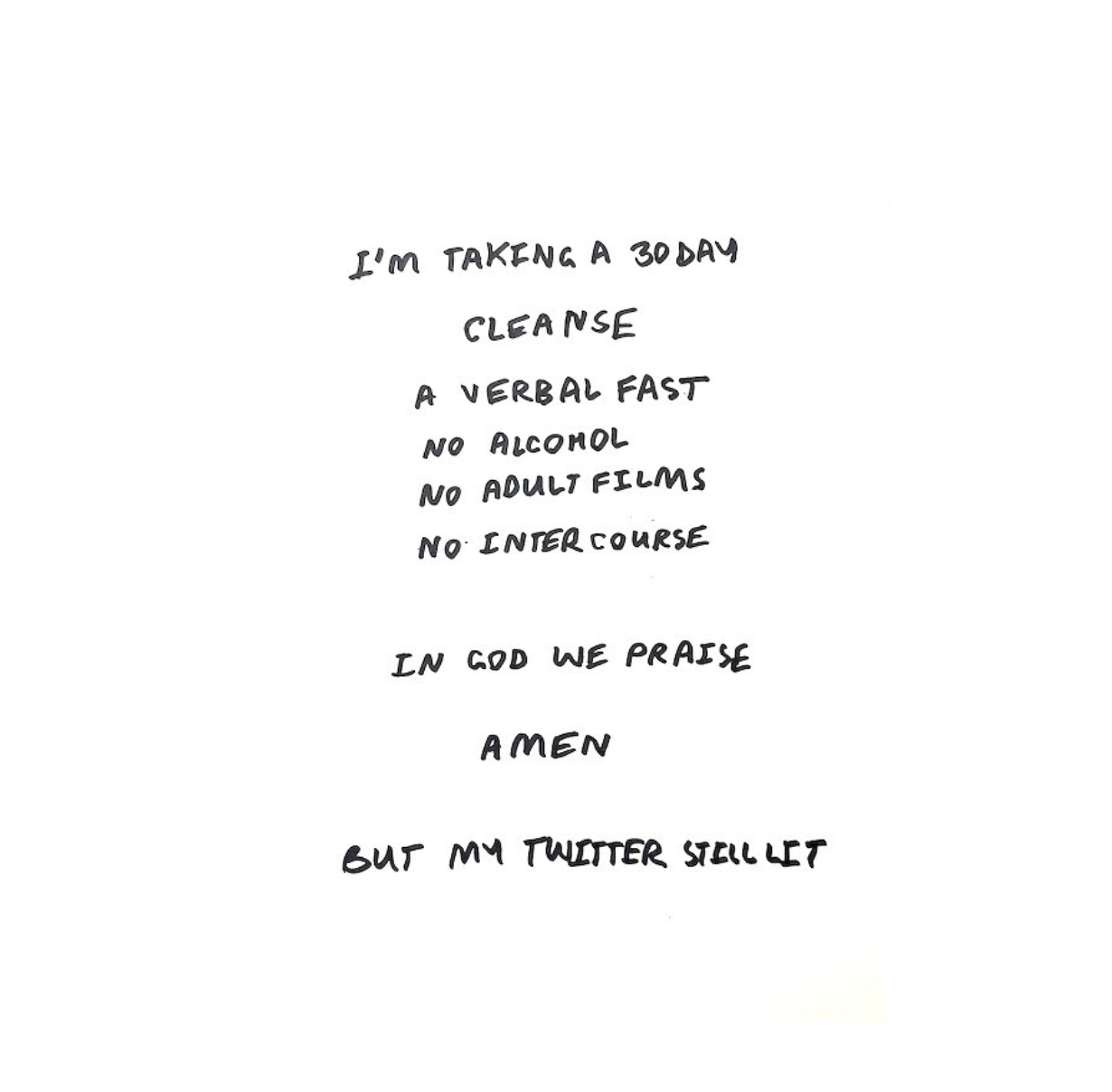 Many Twitter users and followers commented on Kanye's tweet, "We don't care."
Others urged him to "Make better music."
His cleanse comes after a month-long anti-Semitic tirade which got him temporarily banned from Instagram and Twitter, lost business deals with Balenciaga, Gap, Adidas, and J.P. Morgan Chase. His talent agency CAA dropped him as a client as well as several of his lawyers.
In early October, the "Jesus Is King" rapper threatened to go "deathcon 3 on JEWISH PEOPLE" in a tweet.
He followed the tweet up with several national televised interviews where he double and tripled down on his anti-Jewish remarks.
His Racist Behavior & Remarks Are Catching Up To Him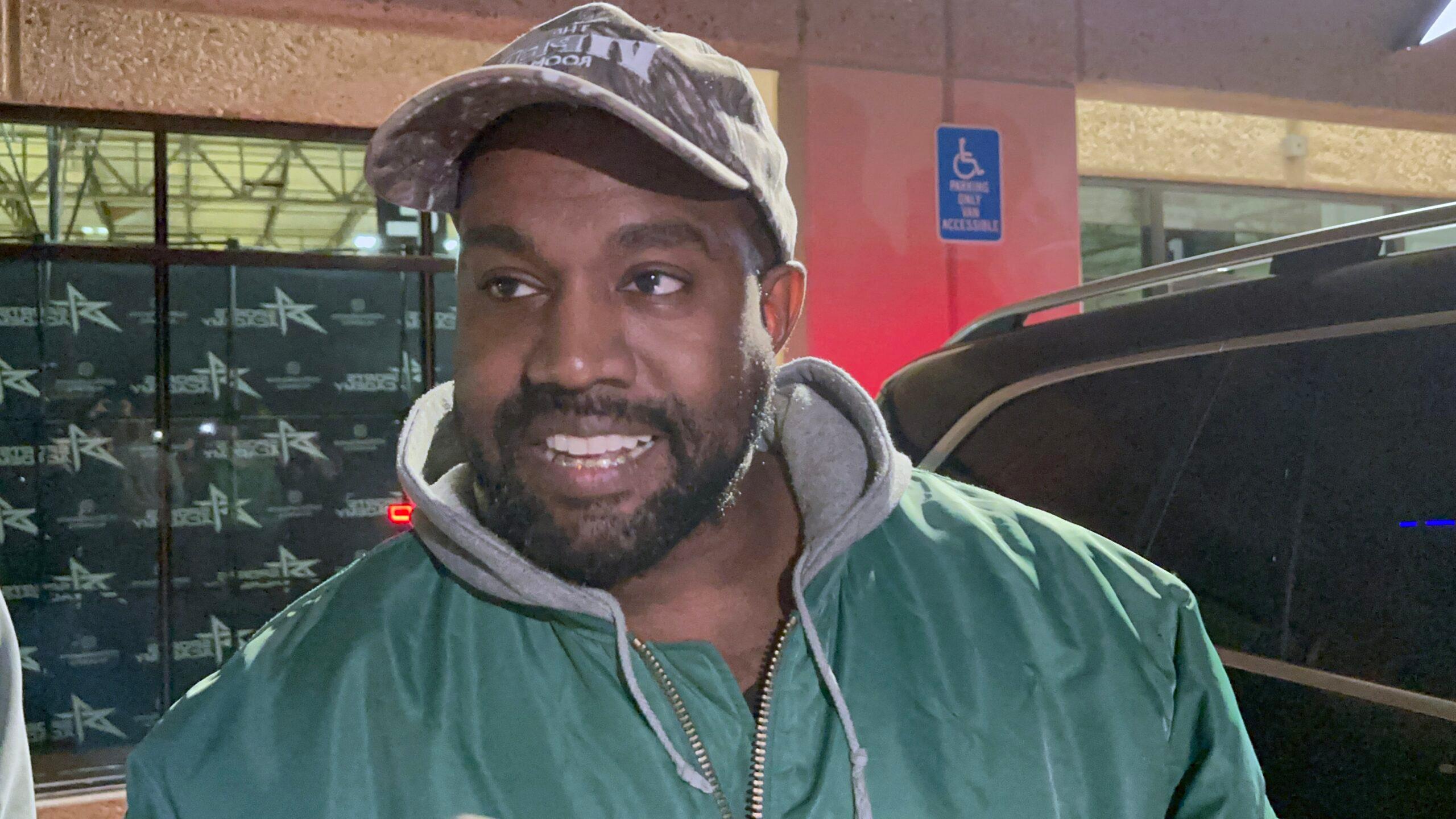 In an interview with Piers Morgan, the former billionaire was asked, "Do you now regret saying, 'Deathcon 3 on Jewish people?' Are you sorry you said that?"
He replied, "No. Absolutely not. Absolutely not. Absolutely not."
Piers said Kanye's "deathcon 3" comment is "as racist as anything you say you've been through and any pain you've experienced."
"Racism is racism. You know that, I think, don't you?" Morgan continued to press Kanye.
He shot back, "Yes, that's why I said it. I fought fire with fire. I'm not here to get hosed down. That's a different type of freedom fighter."
Kanye seemed to take a step back from his defensive stance to somewhat apologize.
Kanye Continuously Doubled & Tripled Down On His Anti-Semitism
Talk about contradiction.
"You know, I will say I'm sorry for the people that I hurt with the defcon [comment] — the confusion that I caused. I feel like I caused hurt and confusion," he said. "And I'm sorry for the families of the people that had nothing to do with the trauma that I had been through."
This interview came soon after Kanye's News Nation interview with Chris Cuomo.
During that particular interview, the rapper went on a rant about how a "Jewish underground media mafia" is ruining his career.
.@ChrisCuomo questions Ye if it's possible that antisemitic comments he's made violated social media apps' community guidelines. "I don't believe in that term… I classify as Jew also, so I actually can't be an antisemite," Ye says.

Watch #CUOMO: https://t.co/s8z9kDZInW pic.twitter.com/EZtvlV9awD

— NewsNation (@NewsNation) October 18, 2022
Ironically enough, in the same interview he said he doesn't believe in the term, "antisemite," because "I classify as a Jew also, so I actually can't be an antisemite."
Kanye claims Jewish media executives sabotaged his "White Lives Matter" show during Paris Fashion Week.
He also hates the fact that they call him a "rapper" and not a "billionaire."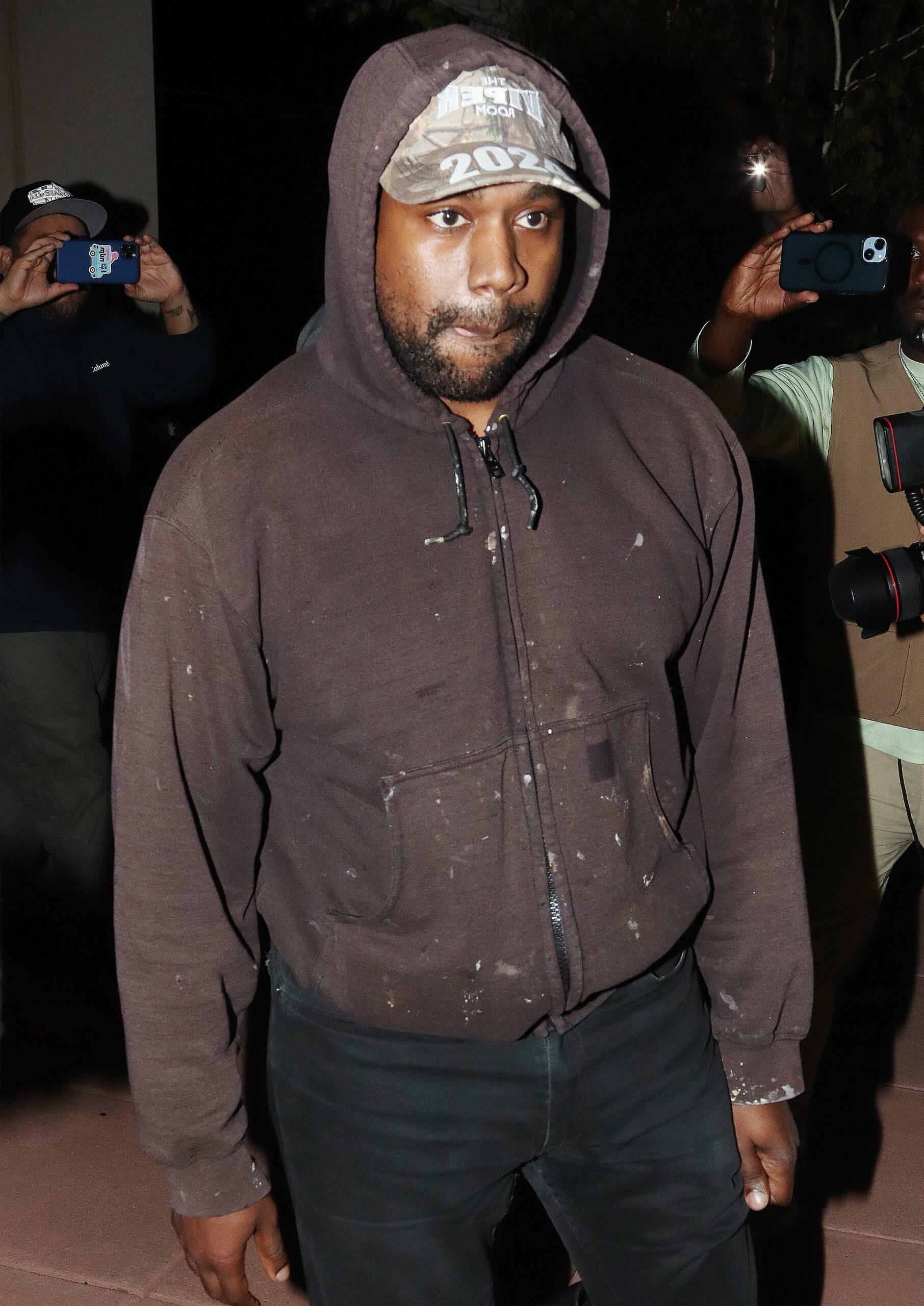 "When I wore that White Lives Matter t-shirt, the Jewish underground media mafia already started attacking me," Kanye said from the back seat of a car.
The father-of-four alleges the 'JMM' canceled his "store" and "SoFi stadium shows."
"They have the press saying on 78 outlets that when I was arguing with Pete Davidson and Trevor Noah, they called me an abuser for arguing with people about my ex-wife and my family and when I get to see my kids and when I don't," his rant continued. "And they just immediately disrespect me, they keep this crazy narrative going."