Charly Jordan is a stunner in her latest IG post. The DJ is rocking teeny-tiny lingerie and asking her followers a badass question.
Charly Jordan Is In The Market For A New Tat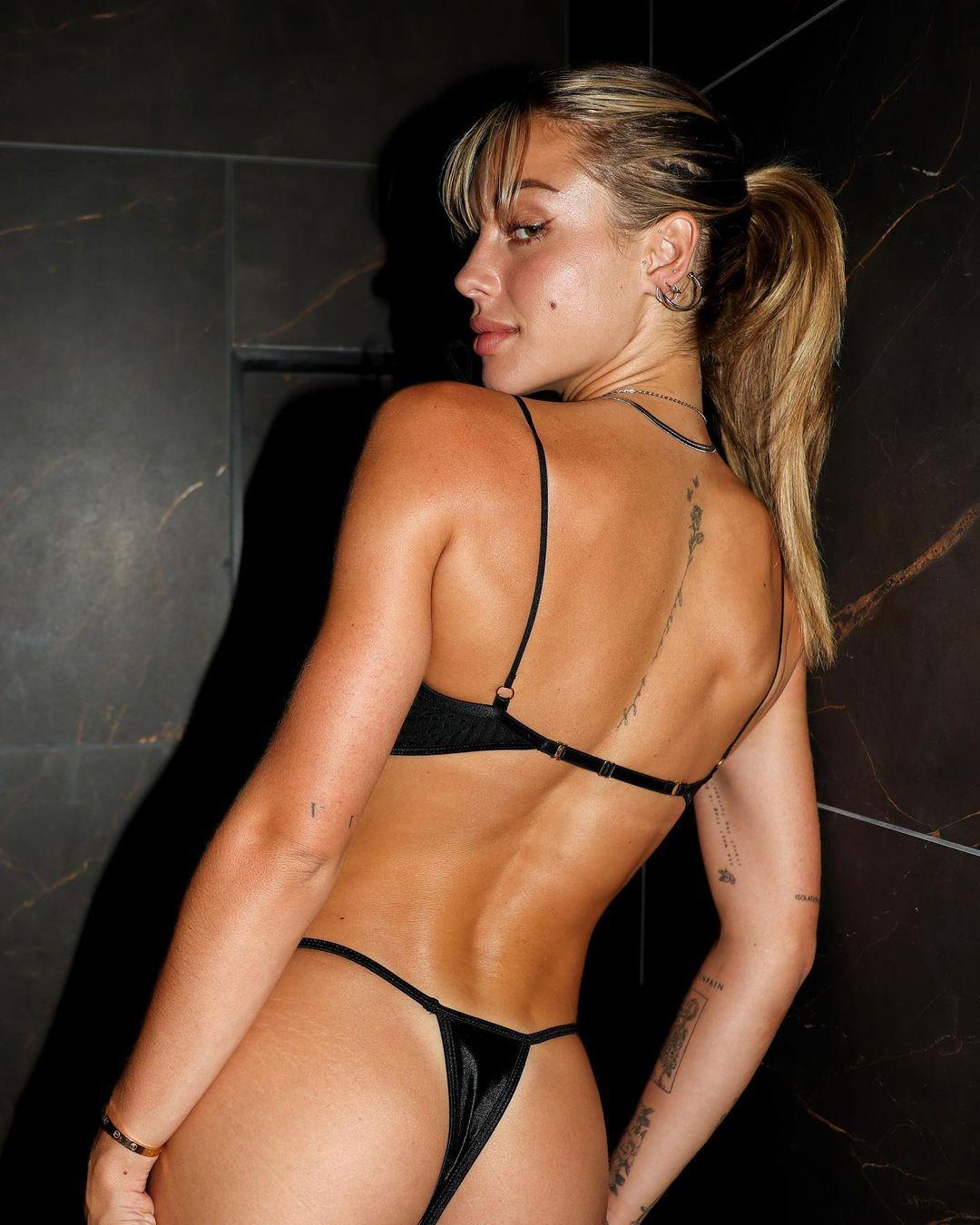 The 23-year-old stripped down to her skivvy's in hopes of getting an opinion from her 4.8 million followers on Instagram. She shares three naughty photos but only in the name of making sure all her tattoos are visible.
Let's be real, we aren't looking at these tats although, the quick glance we did take qualifies us to say they are cute! Jordan's first photo is meant to show off her back tattoo; a small design and words that go down the back. In the photo, she looks back at the camera with a seductive look.
The back of her lingerie is just strings. Truly, how is this underwear hanging on?
Charly Jordan's Photos Get Riskier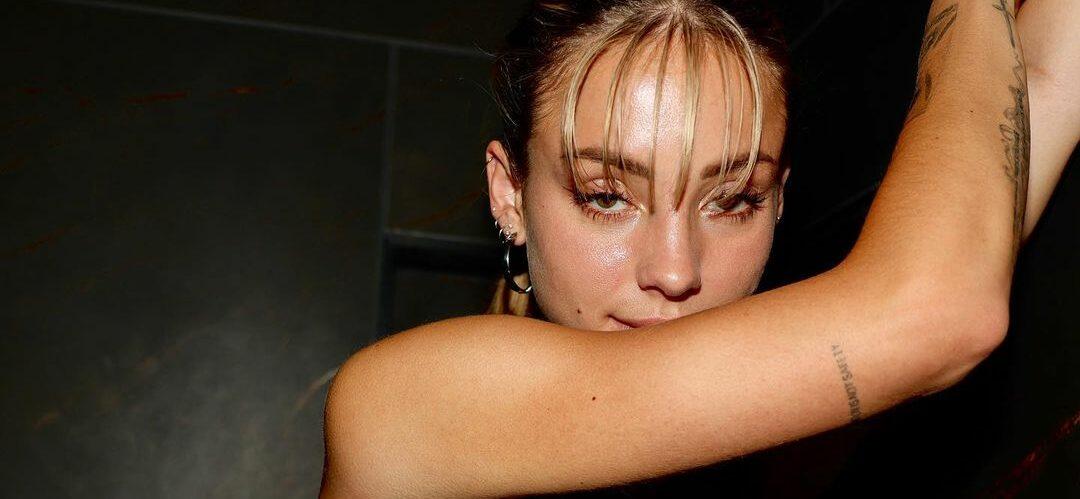 The second photo has Charly in a compromising position. The influencer is bent forward with her face to the camera (get your mind out of the gutter!) she is attempting to show off a forearm tattoo of words she knows are too small to read but, as we said, the lingerie is the star here.
Followers get a closer view of the bra; it is sheer and black with polka dots and a line that is strategically placed right over the x-rated parts. Her hair is pulled back in a simple ponytail and she is wearing little to no makeup and a few accessories like a necklace with a cross on it.
Charly Jordan's Last But Not Least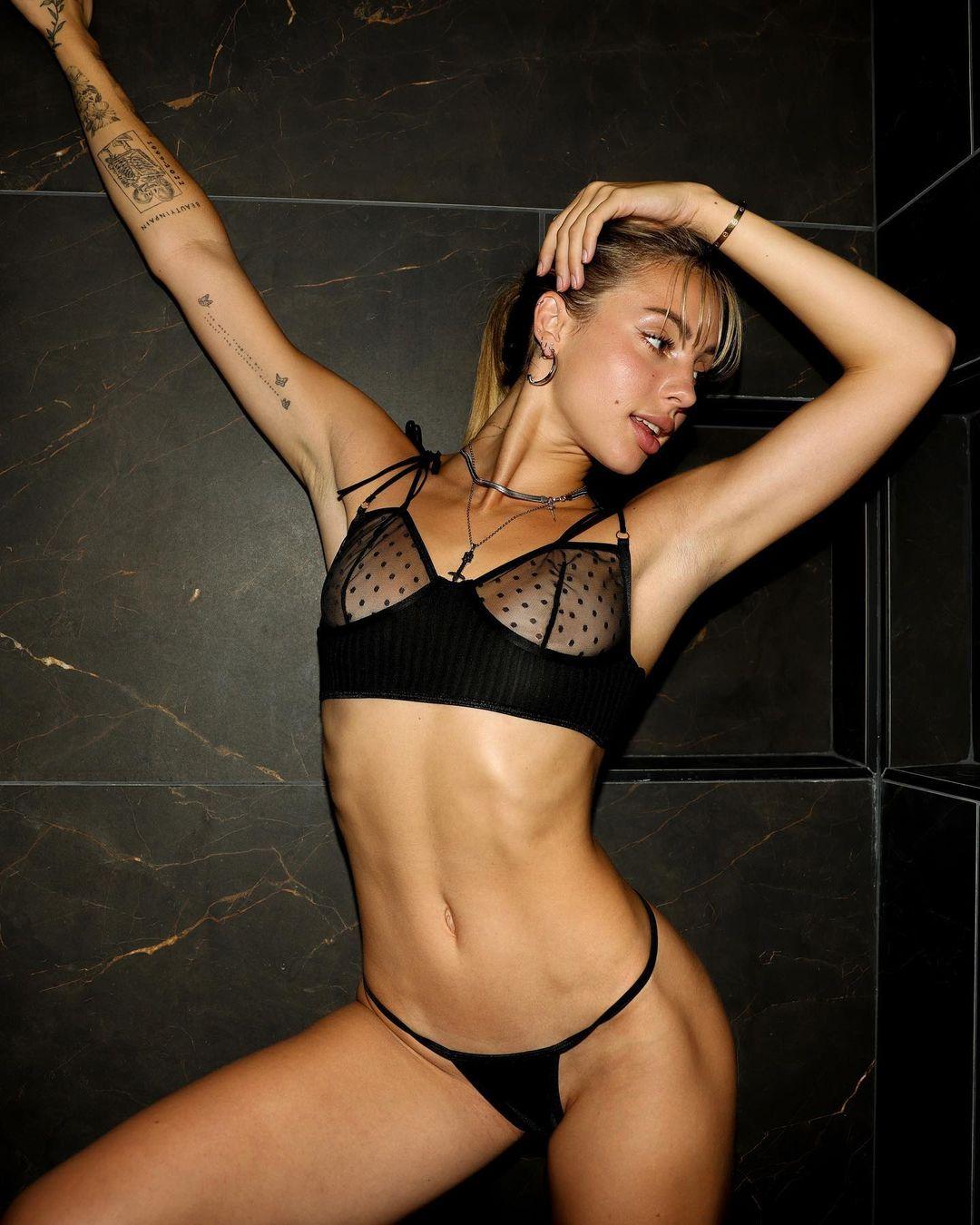 The final photo in the series is Charly posing and showing off the remainder of her tattoos. The best shot of the art we've gotten so far. As the caption asks, "What should my next tattoo be 🖤." The look is sexy and her followers let her know.
"Hottest pic ever," writes one follower. "Been loving the new energy," shares another. "My phone caught,  on fire" exaggerated another. While most of the comments were about the DJ's smoking hot body in that daring lingering, some comments were actually about tattoos and we would say Charly has some decent options. "Definitely my name tattooed on ur forehead," joked one follower. "69" flirted a follower shooting their shot.
Not everyone loved the tattoo look especially with how amazing her skin is; "I love beautiful skin, which you have. So my advice is, don't. Don't." Surprisingly a few people echoed the same sentiment. It will be interesting to see what is she gets another tat after this and what it will be!