Odell Beckham Jr. loves being a dad. Since son Zydn was born 8 months ago, he's been "all in" on daddy duties.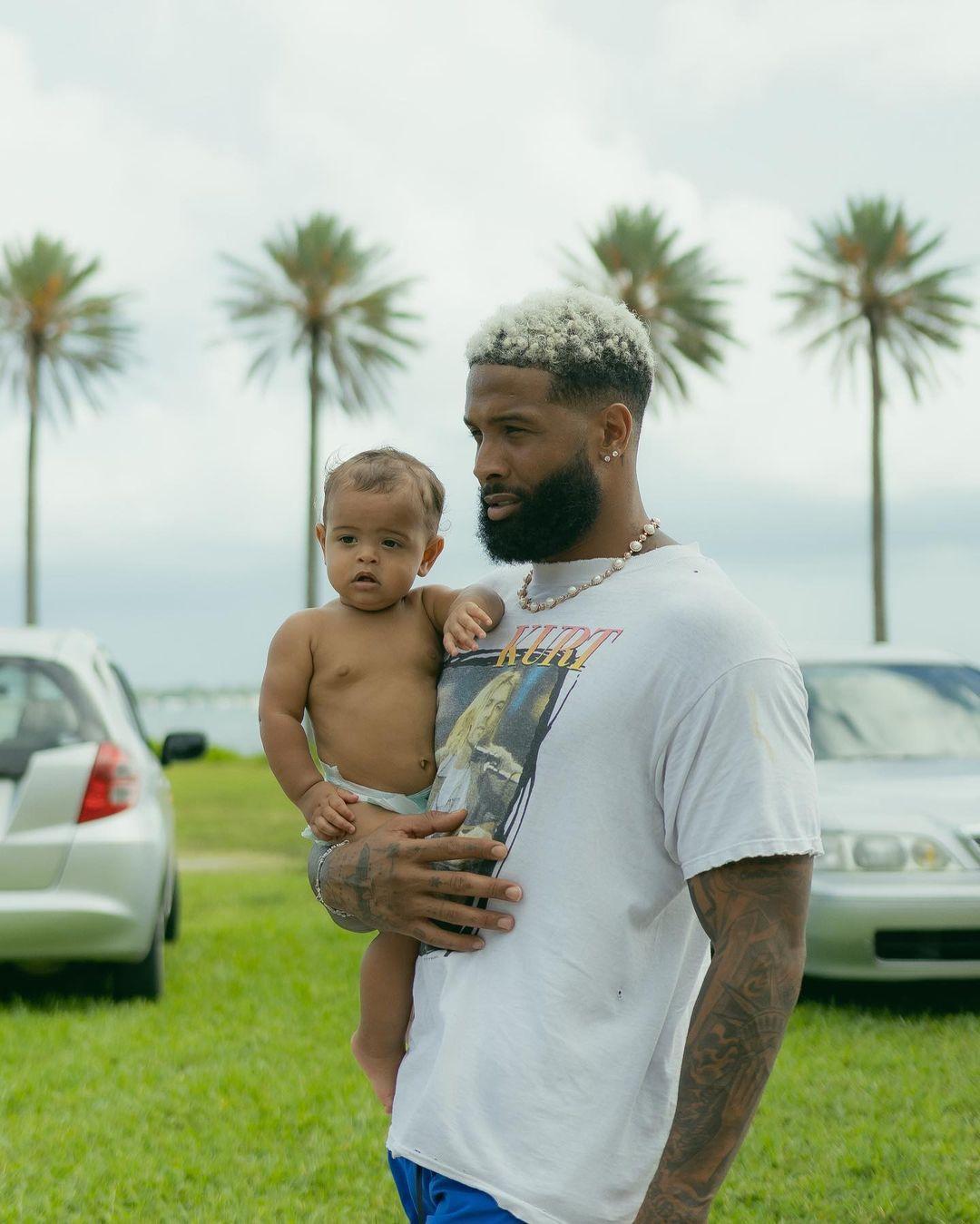 Odell Beckham Jr. Always Knew Having Children Was In His Future
The NFL wide receiver recently spoke to PEOPLE about fatherhood and how it's going. "It was the biggest blessing of my life. I always knew that it would be, but it really hit different when I was actually holding him," he said. "When I first met him and looked into his eyes – his very soulful eyes, very much like mine – you could tell he didn't know anything about the world…it's just happiness and joy."
Beckham Jr., 29, always knew he wanted to one day have children. That day finally arrived when his girlfriend Lauren Woods gave birth to their first child just days after his former team, the Los Angeles Rams, won the Super Bowl in February.
"For the longest time, I always knew I was going to be a father because of the way that I love kids. They're close to my heart," he explained. "There's nothing better for me than my son. I have been waiting on him for a very long time. I'm all in. I change the diapers. I get up in the middle of the night. His mom is still breastfeeding so sometimes I get that duty off, but [sometimes] it's bottles in the middle of the night."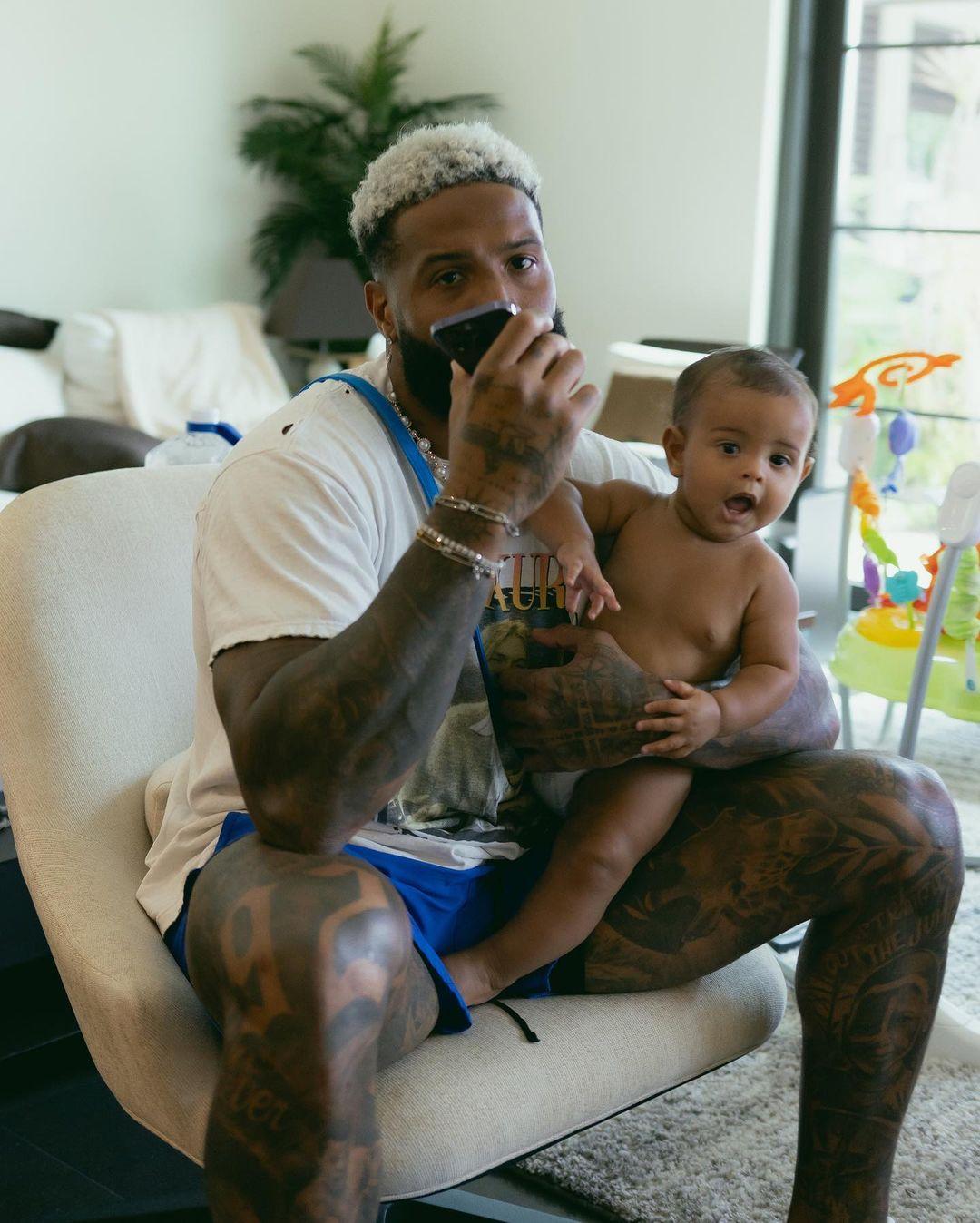 Odell Beckham Jr. Shares Photos And Updates On Social Media
Beckham Jr. often shares photos of his little boy on his Instagram page. A carousel of photos posted in June featured different photos of the father/son team captioned, "'I can't play wit my creation give the world to my lil boy' frfr…best part is, gettin to see every single day the development, the smiles, the tears and the fake tears, he's starting to use his hands way more to pick things up! Think we may have a lefty!!! Like his mommma."
His caption went on to explain how he's loving every second of being a dad. "And of course the best part is him starrin u in ur eyes and grabbing ur face tryna pull himself in for kisses! I'm loving every second, every minute, even his lil gremlin azz in the am trying to wake us up! I love u son, daddy workin every day to make u proud," his caption concluded.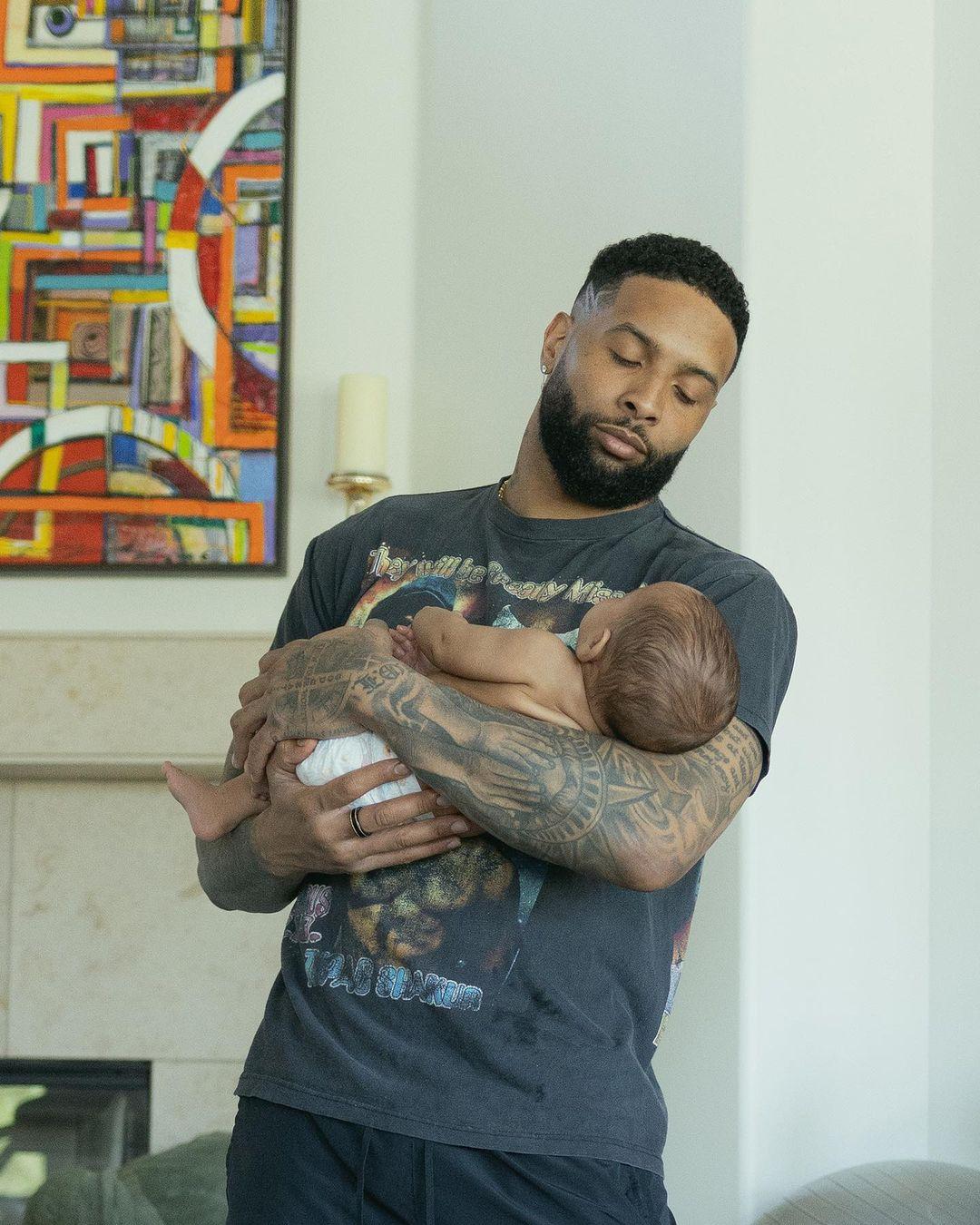 Odell Beckham Jr's Social Media Followers Love To See Photos Of Zydn
Many of his social media followers dropped into the comments to write sweet gestures about parenthood. One follower wrote, "🔥😍If only all father's had this mindset. The world 🌎 would be a much better place. Continue to love the time with your son. It goes by so very fast." Another added, "This is the best fit you've ever worn. ❤️👏" And another said, "It's the last picture for me! You got that 'I got you, son' look on your face 💙💙"