Nick, Joe, and Kevin Jonas — the three brothers who quickly became a pop sensation and a heartthrob brother band — The Jonas Brothers — thanks to their success on the Disney Channel. And, they are adding another huge performance under their belts.
The three brothers first formed their boy band called in 2005 and released hits such as "Year 3000", "Love Bug", and "S.O.S". Nick, Joe, and Kevin also starred in Disney Channel Original Movies including the "Camp Rock" franchise, as well as television shows such as "Jonas."
Many years have passed since the Jonas Brothers first began releasing music, but they are still going strong. In fact, the Jonas Brothers have just made a major announcement, booking an amazing gig!
Jonas Brothers Will Play Halftime Show On Thanksgiving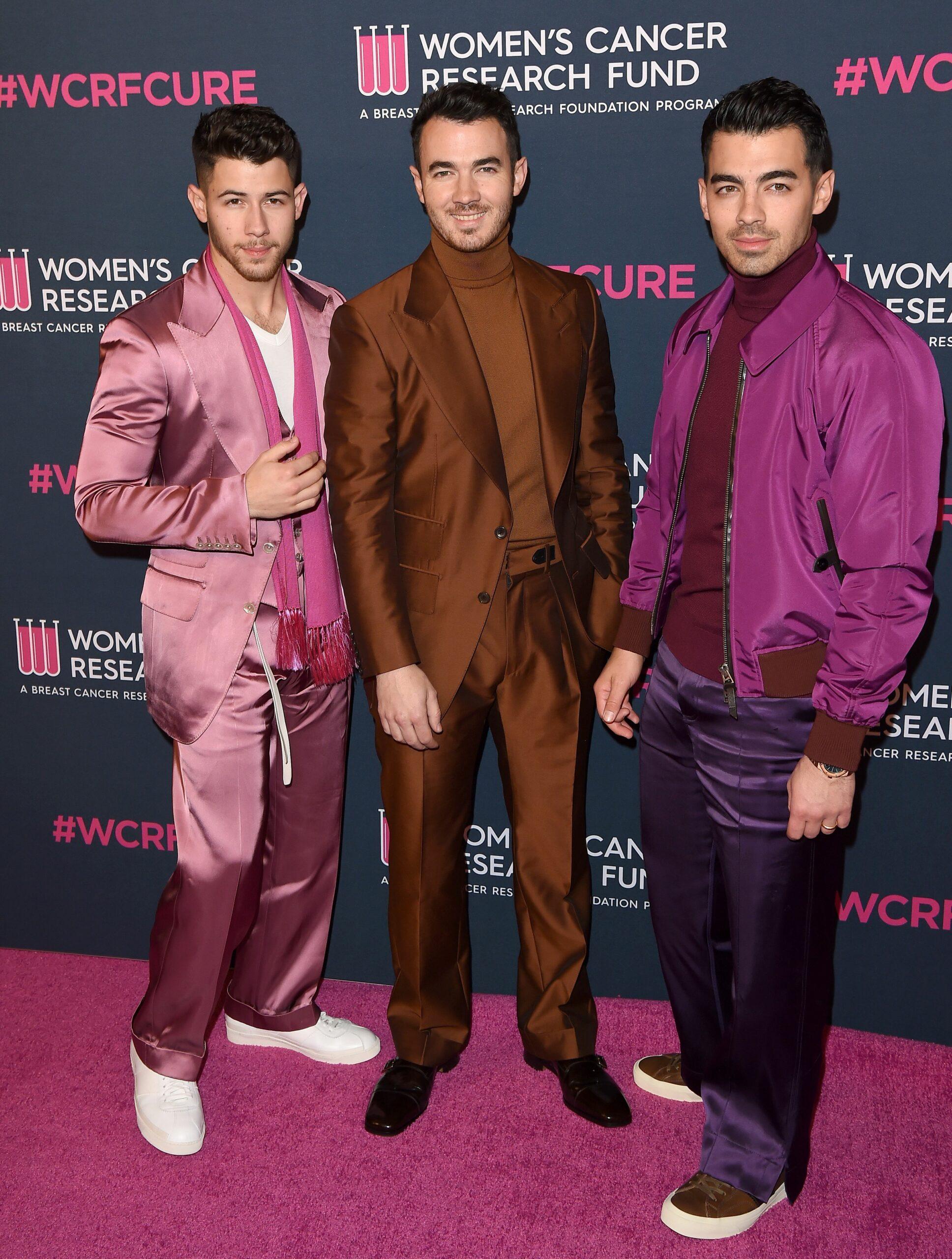 Nick, Joe, and Kevin Jonas made the announcement this afternoon, leaving fans speechless.
Initially, Kevin teased the announcement on his personal social media, simply writing, "See," along with a zoomed-in photo of a football jersey with the number 11.
Joe then posted a photo of a football jersey with the caption, "You." And lastly, Nick posted a photo of another football jersey, writing, "Soon."
The three social media posts then made sense when the official Jonas Brothers account shared "It's official!! This Thanksgiving, the Jonas Brothers are performing the @salvationarmyus #RedKettleKickoff Halftime Show during the @dallascowboys game! Tune in live on November 24th to help us kick off the season of giving. The game starts at 3:30 p.m. central, and you can watch it on @nflonfox."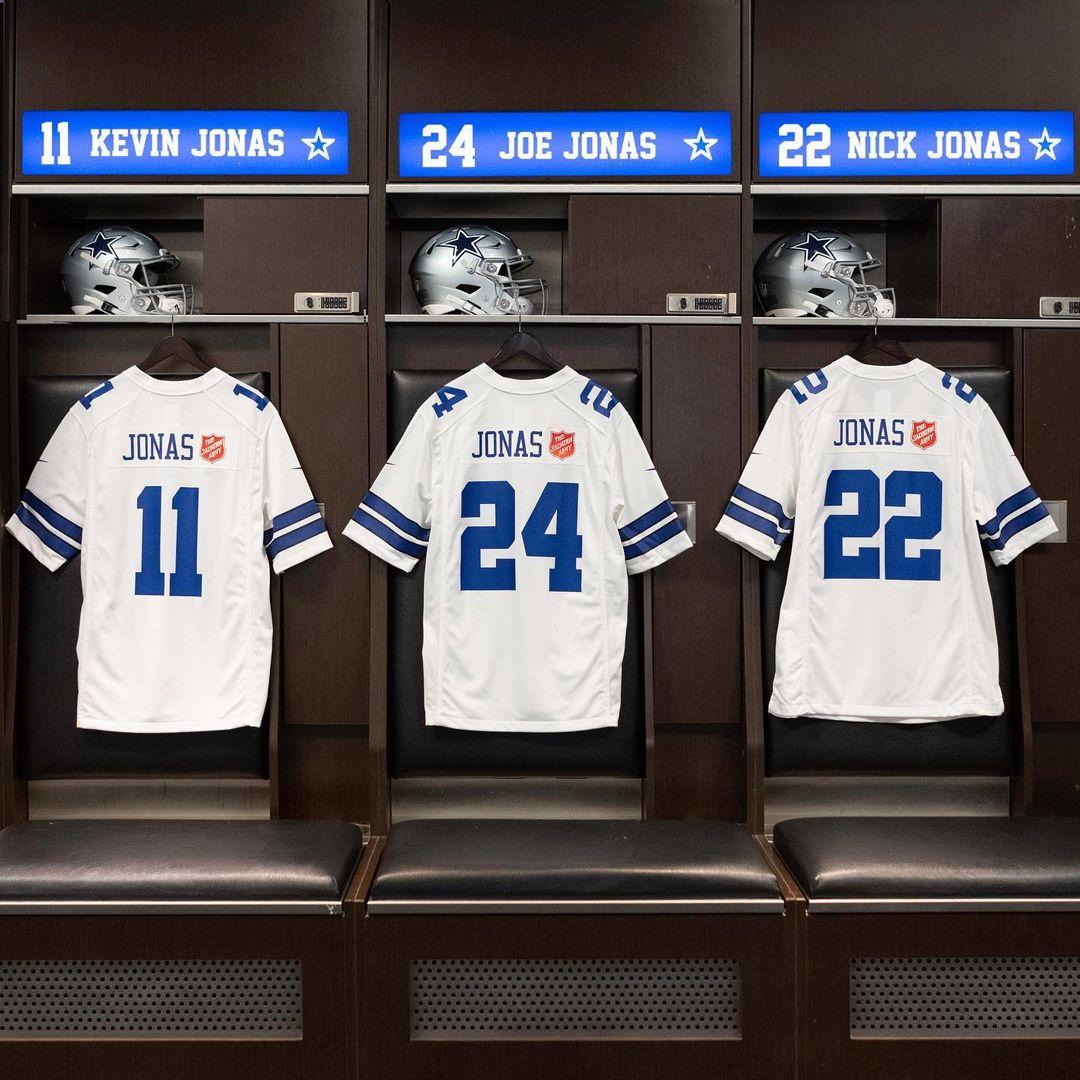 They announced the news alongside a photo of three Dallas Cowboys jerseys, each with the name "Jonas" on the back.
The New York Giants will play the Dallas Cowboys at 4:30 pm ET on Thanksgiving, November 24, 2022. The game will air on FOX.
The Jonas Brothers Are Grown Up
All three Jonas brothers are married and are starting their own individual families.
Kevin Jonas was the first to get married to his wife, Danielle, in 2009, and now have two daughters together, Alena Rose and Valentina Angelina.
10 years later, Joe Jonas married "Game of Thrones" actress Sophie Turner at a secret Las Vegas location. The two currently have two baby girls.
And finally, Nick Jonas and "Baywatch" actress Priyanka Chopra wed in a Western ceremony and a traditional Hindu ceremony in December 2018. Recently, the couple welcomed a baby via surrogate.
Kevin and Frankie Jonas Host 'Claim to Fame'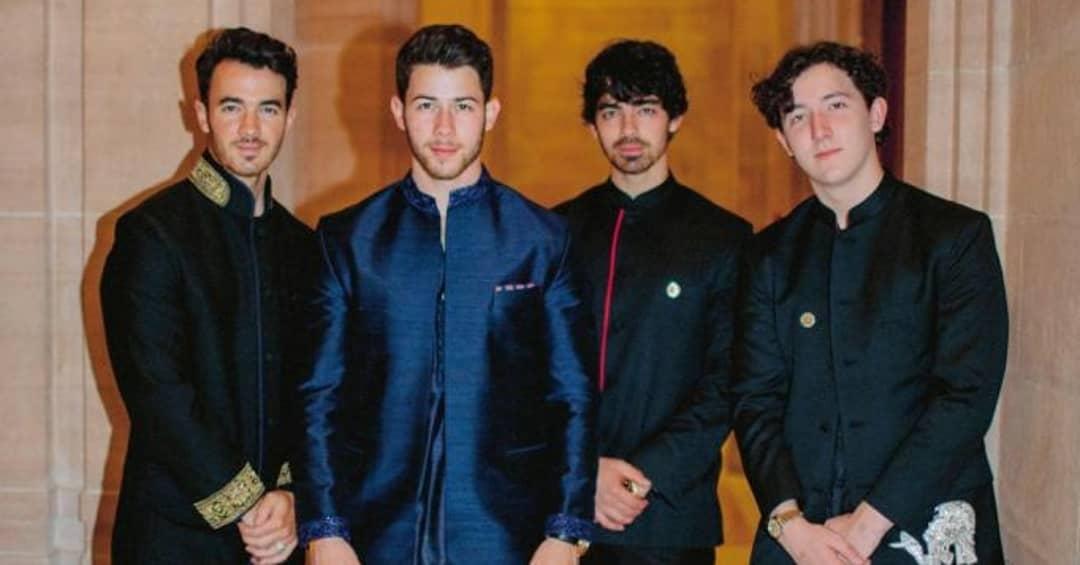 There is also another brother who is much younger than Nick, Joe, and Kevin Jonas who isn't in the spotlight nearly as often — Frankie Jonas.
Frankie recently came into the Hollywood business alongside his oldest brother, Kevin, as the two Jonas Brothers co-hosted a new ABC show called "Claim to Fame," which, according to the description, "Challenges 12 celebrity relatives to step outside their famous family members' shadows and live together under one roof, concealing their identities and lineage in the quest for their own fame and fortune. They compete in challenges, form alliances, and play DNA detective in hopes of avoiding elimination and winning the coveted $100,000 prize."
The first season of "Claim to Fame" recently aired on ABC.
Even if you are not a football fan, the Thanksgiving game is going to be a good one!