Jesy Nelson has returned to social media with major news.
After taking a month off from sharing photos, videos and news to social media, the British singer announced that she was back and better than ever.
However, within a few hours of making the grand announcement, she deleted it from her Instagram Story.
Jesy Nelson Announces Her Return To Social Media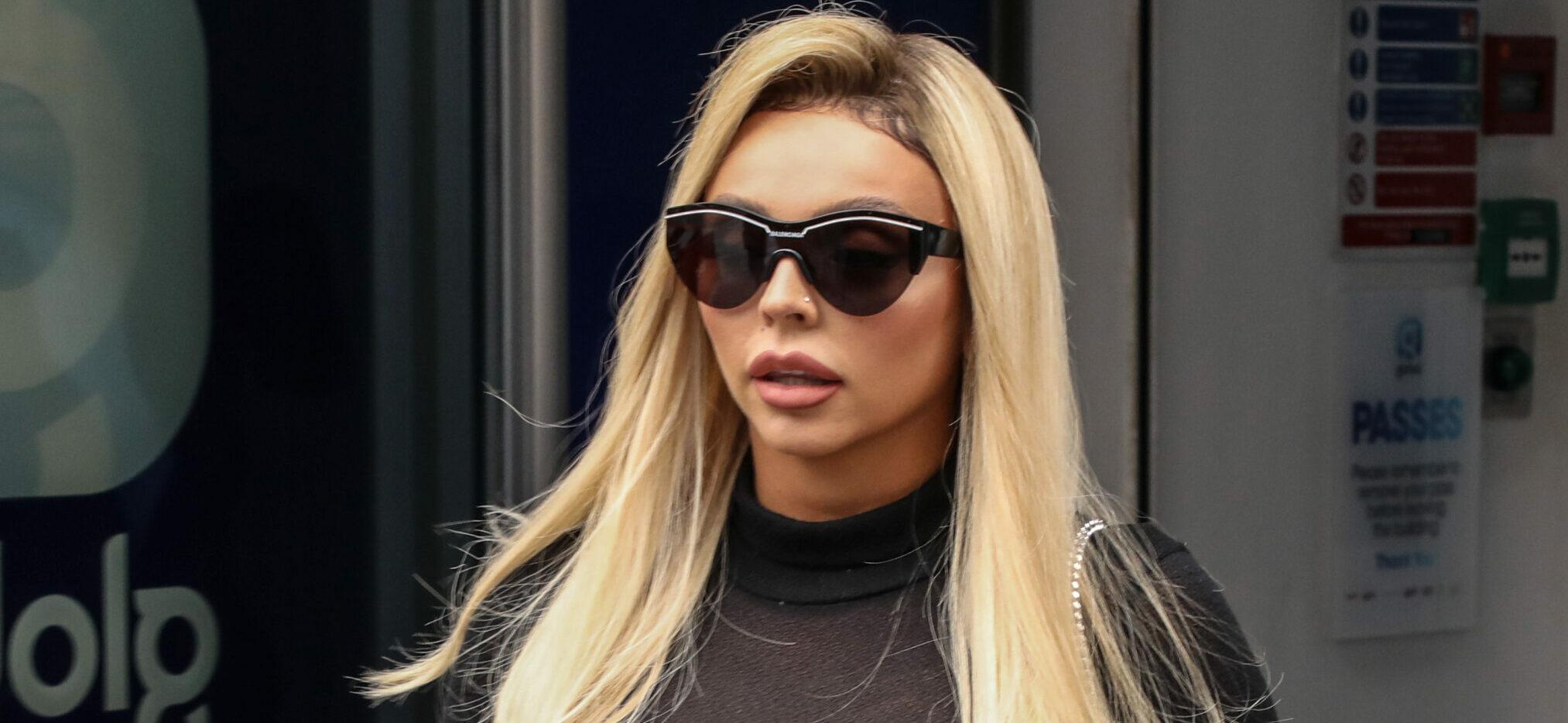 On Monday, October 24, the former Little Mix member shared, "Hello my beautiful people, I am back! I decided I needed a bit of a social media break and it did me the world of good. I have missed you all so much."
Her note continued, "Thank you to all my amazing fans for being so loyal and patient I promise you there will be music soon but wanted to make sure it was perfect! Keep your eyes out for some clues but IT IS coming early next year 💕💕."
Jesy Promises New Music In Early 2023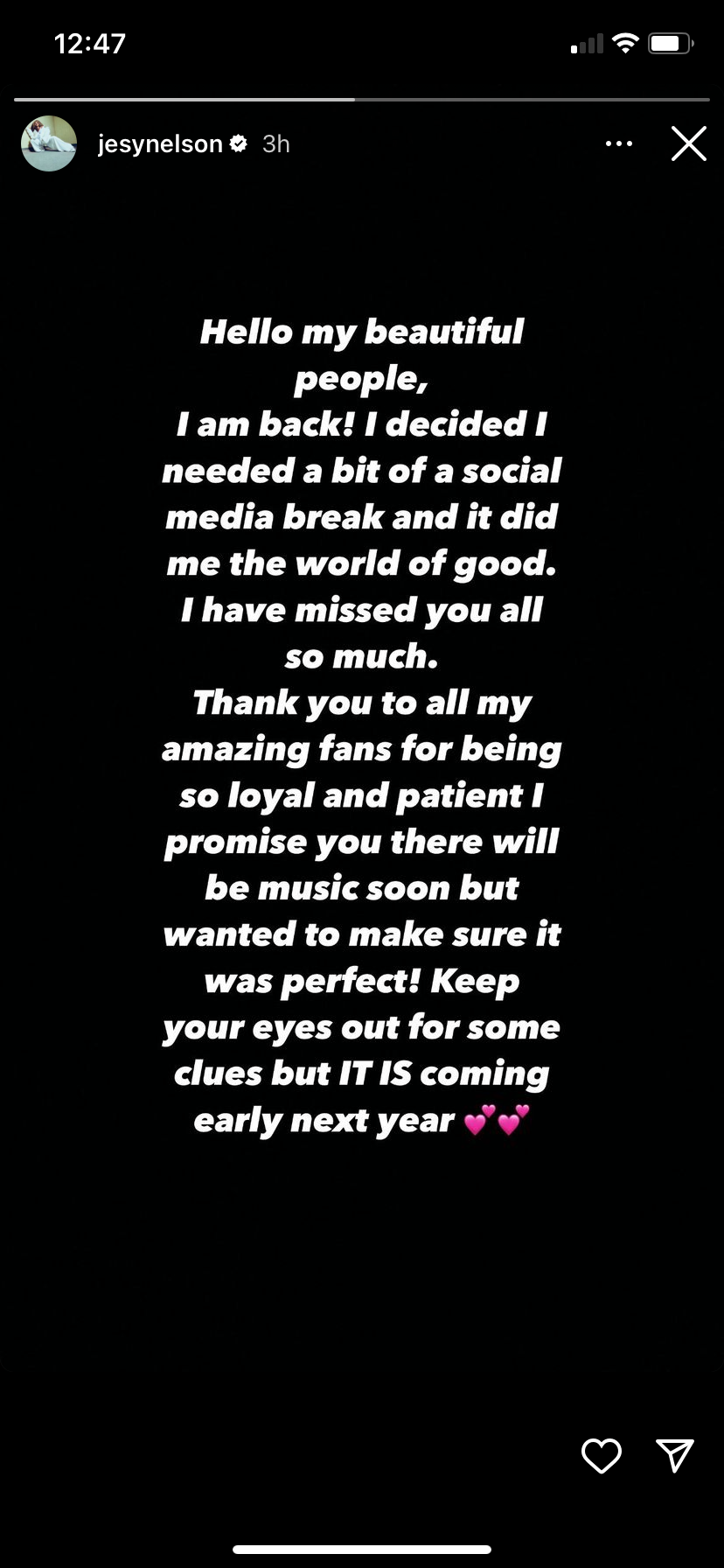 Jesy has deleted everything from her Instagram page, and in September, she deactivated her account.
Her major "log off" from social media came after her less than stellar debut as a solo artist with "Boyz."
She was hard at work on reinventing herself.
The Instagram handle @jesynelson was not available on the social media platform.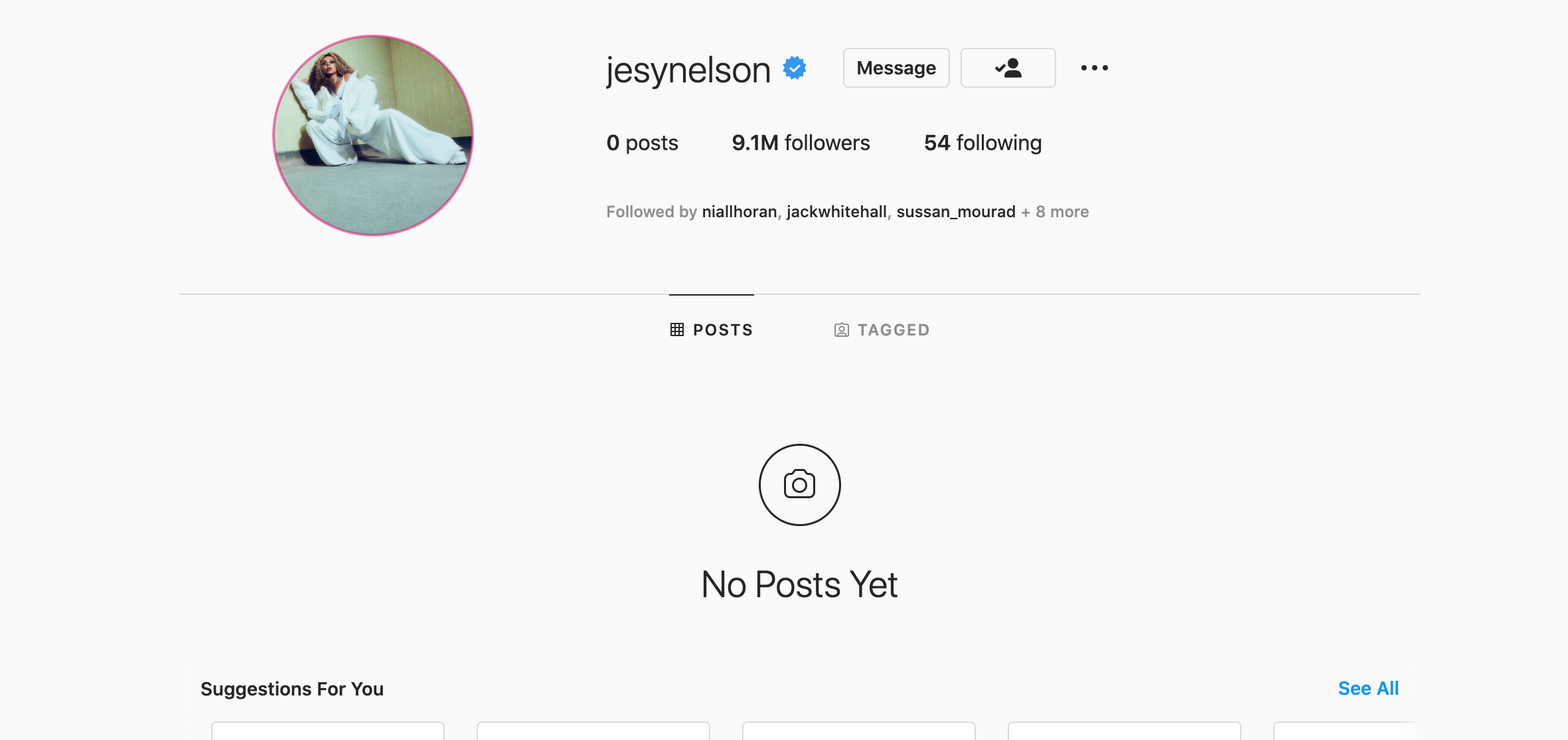 Fans immediately noticed and sounded off on Twitter.
"Jesy Nelson has deactivated her Instagram 👀," one person tweeted.
"Jesy Nelson wipes her Instagram and deletes everything after album complication," another noted.
A representative for Nelson told The Sun, "Jesy has decided to concentrate on her music and re-charge her social media batteries ahead of the release of new music."
Earlier this year, Nelson parted ways with her music label Polydor.
The label confirmed that they are no longer working with Jesy in a statement to Metro UK.
"Polydor have amicably parted ways with Jesy,' the statement began. "We have enjoyed working with her and everyone at the label wishes her nothing but the best for the future."
Jesy Reinvented Herself Following Bad Solo Artist Debut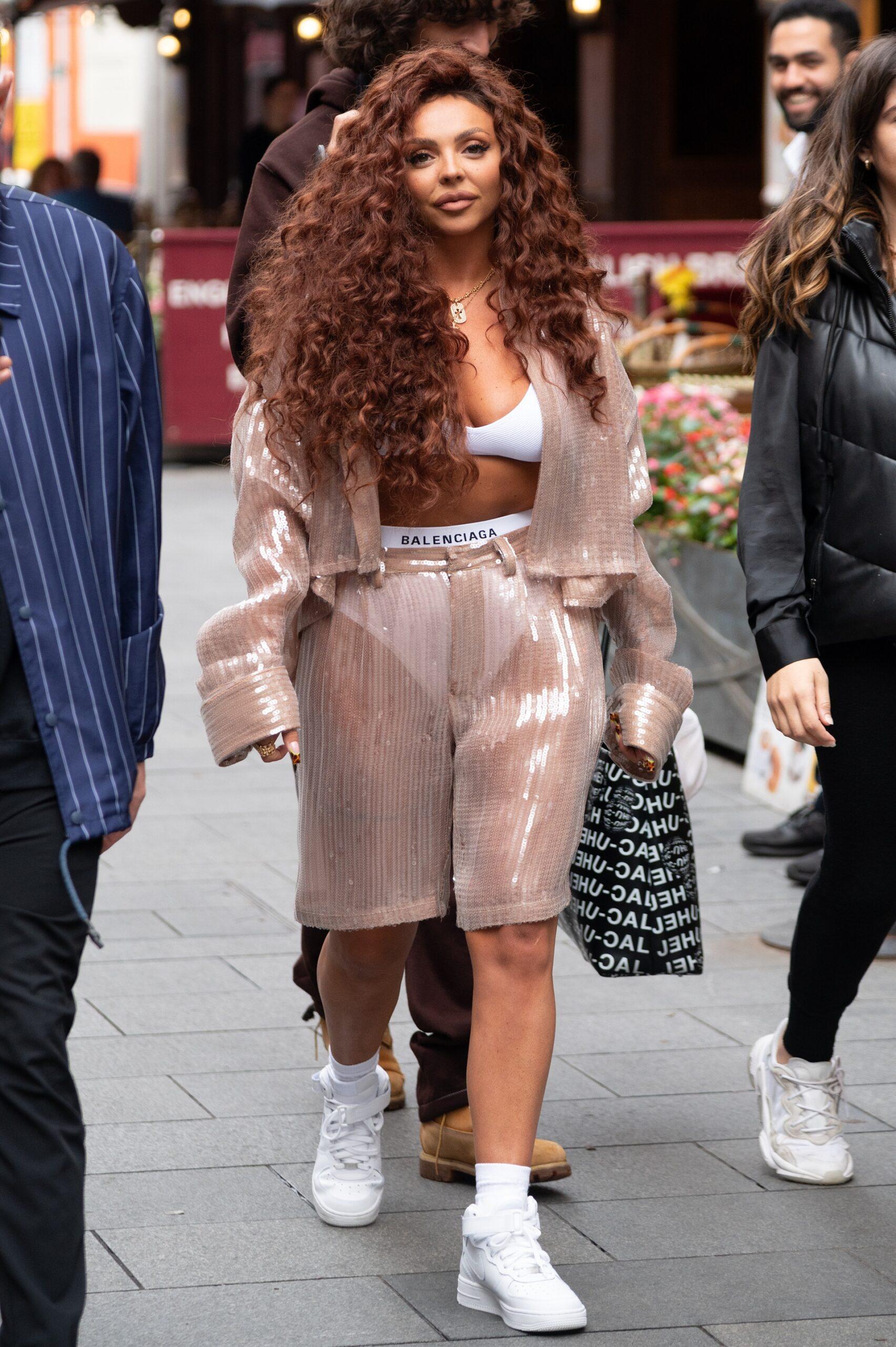 Music insiders revealed to The Sun that Jesy's decision to split from Polydor was due to her wanting a fresh start.
"Jesy decided it was the right time for her to make a clean break," the source explained. "She and the label have been going in different directions in recent months. And while there hasn't been a fall-out, Jesy just felt it was better to start afresh now – while everyone was still friends."
The source explained the British pop singer enjoyed her time with Polydor; however, she feels the she had different musical ideas than what Polydor was wanting.
"She now wants to be able to fully develop her own ideas as an individual artist," the source revealed.
Jesy is determined to redeem herself and make her solo career work.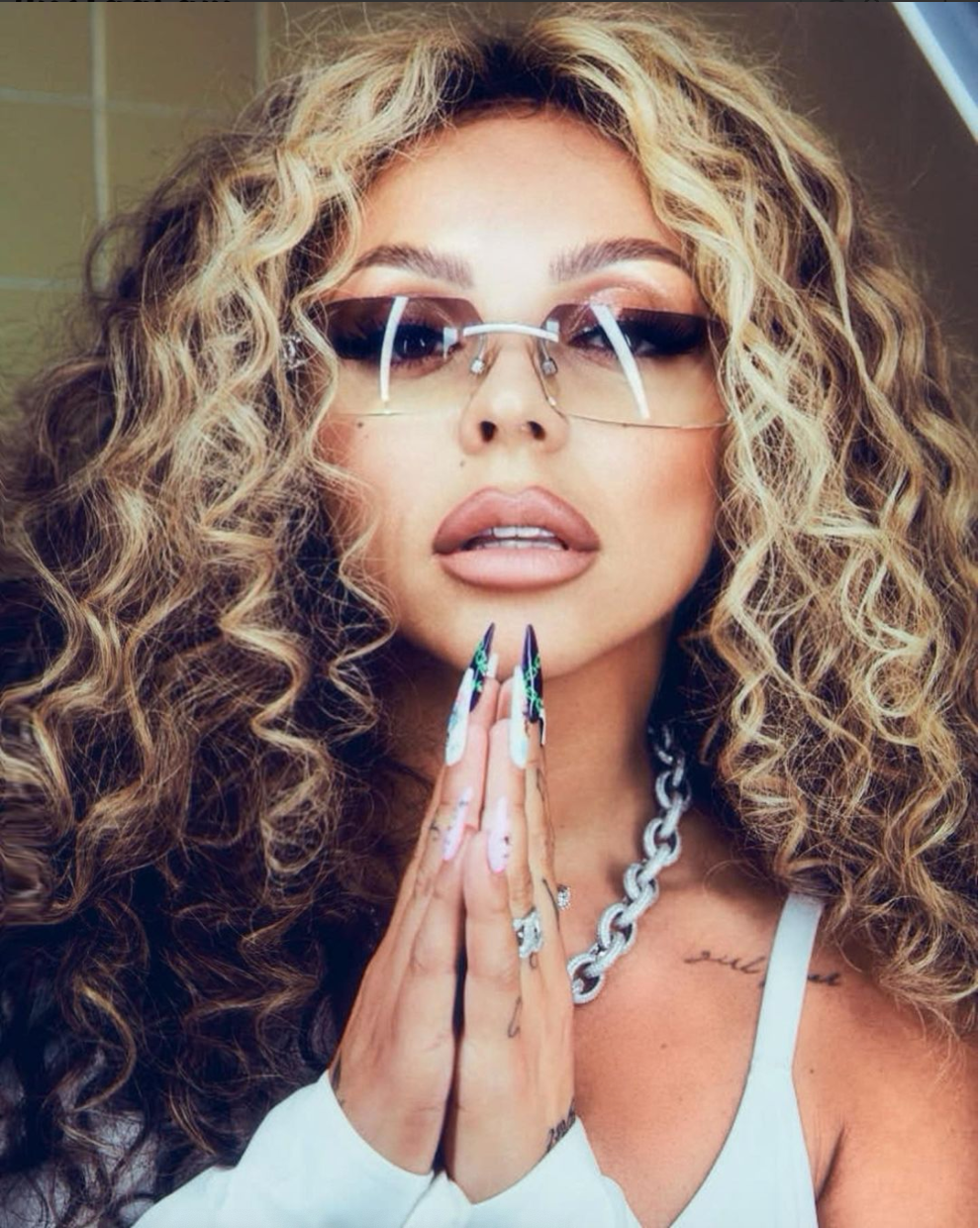 It's also been reported that she broke up with her boyfriend as part of her "starting fresh" plan.
Jesy and Harry James "severed ties" in April following the former Little Mix member unfollowing Harry on social media.
According to claims reported by Daily Mail, she "severed ties with her on-off boyfriend Harry James in a 'drastic' bid to keep her solo career afloat, along with the rest of her team."
Jesy and Harry reportedly reignited their relationship in September 2021 after their 2017 breakup.
The singer was accused of "blackfishing," and Harry was credited as the sole editor of her "Boyz" music video.
A source told The Sun, "It may seem savage but it's business. The bottom line is that video almost derailed her ­chances of a solo career. Changes had to be made and this was one of them. Because of their history it was decided a working split was needed."